News bulletin no. 67, 24 July 2011
on 24 August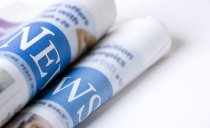 Welcome to the College of Nurses – News Update.
No. 67 – 24 August 2011 

From NZ media this week 
 'Ringfencing' new grad jobs sought in readiness for large cohort
Chief nurse Jane O'Malley is calling for a shift to the "ringfencing" of graduate jobs in readiness for a record cohort of graduates in 2012.

http://www.nursingreview.co.nz/pages/section/article.php?s=News&idArticle=21843
Study finds IM anatomy skills lacking
Many nursing students' don't know where to safely perform risky gluteal intramuscular (IM) injections, according to a recent New Zealand study

http://www.nursingreview.co.nz/pages/section/article.php?s=News&idArticle=21847

New 'practice assistant' role to be piloted
Piloting a new education package and role for practice assistants in general practices will be welcomed, says College of Primary Health Care Nurses chair Rosemary Minto.

http://www.nursingreview.co.nz/pages/section/article.php?s=News&idArticle=21845

Building a mental health nurse framework brick by brick
The College of Mental Health Nurses' planned mental health nurses framework for accreditation, credentialing and certification is a step closer. Kickstarting the framework will be an innovation project to upskill and credential primary health nurses wit

http://www.nursingreview.co.nz/pages/section/article.php?s=Features&idArticle=21853

Minister-happy-with-after-hours-service
Health Minister Tony Ryall has indicated he is happy for after-hours medical care to be provided by phoning a nurse

http://bit.ly/rbfnLG
4000-beneficiaries-have-drug-addictions
Substance abusers receiving benefit payments could be the next targets of the Government's welfare reforms

http://bit.ly/qxIbdD

Stop supporting voluntary student membership, nurses urge
The New Zealand Nurses Organisation (NZNO) is urging the Government to stop supporting the ACT Party's Bill that would end universal membership of students' associations.

http://bit.ly/n6cj4G

Hospital-makes-changes-after-baby-dies
MidCentral Health has changed the way it handles women in premature labour after a baby died in the emergency department at Palmerston North Hospital.

http://bit.ly/pqCAtz

Public-funding-spent-on-mates
A Pacific health trust that got more than $700,000 in public funding serviced only a small group - including staff and their families.

http://www.stuff.co.nz/dominion-post/news/5463616/Public-funding-spent-on-mates

Books on Prescription for library
The town is one of the first in New Zealand to offer the new Books on Prescription scheme, to be launched at Wanaka Library on Thursday.
Southern Public Health health promotion officer Sarah Berger said the scheme would be introduced in other Central Otago libraries.
http://www.odt.co.nz/your-town/wanaka/174466/books-prescription-library
Health-scams-costing-country-millions
The health service has been scammed for $35 million over the past two years.

http://bit.ly/oNrXdW

Cantabs-trauma-not-as-great-as-feared
The number of earthquake-related post-traumatic stress disorder (PTSD) cases among Cantabrians was much lower than expected, the president of the New Zealand Psychological Society said yesterday.

http://bit.ly/nNiF9k

Don-t-stir-up-pain-psychologists-told
Clinicians should avoid "retraumatising" frontline workers and children in disaster zones, psychologists studying the Christchurch earthquakes say.

http://www.stuff.co.nz/the-press/news/5482341/Don-t-stir-up-pain-psychologists-told
Alcohol programme's a winner

It's as simple as ABC, yet it has been recognised as the best of the best in the inaugural Whanganui Health and Disability Quality Awards.

http://www.wanganuichronicle.co.nz/news/alcohol-programmes-a-winner/1074956/
From international media sources
'Nurse navigators' guide patients through complicated care system
Dedicated to helping patients go through a sometimes extremely complicated healthcare system, a new breed of "nurse navigators" aims to guide cancer patients through explanations, scheduling, information, advice and support.

http://bit.ly/phXtWa
Nurses Spearheading Innovative Hospice and Palliative Care Programs
Birth-life-death: the circle of life. While nurses continually find ways to improve care at all stages of life, death remains a taboo topic. Yet nurses strive to improve dying patients' experiences through innovative programs, education about options and streamlining operations.

http://bit.ly/qusGGd
RCN warns about contact dermatitis from hand washing
Dermatitis cases among nurses have become increasingly common because health workers are forced to repeatedly wash their hands to prevent the spread of infection, the Royal College of Nursing has warned.

http://www.nursingtimes.net/5033894.article?referrer=e1
NHS adopts universal clinical terms
The Information Standards Board for Health and Social Care has approved the use of SNOMED clinical terms by healthcare workers in an attempt to ensure better patient safety.

http://www.nursingtimes.net/5033933.article?referrer=e10
Defining the Non-Technical Skills Required by Scrub Nurses
In their article, published in the International Journal of Nursing Studies, Lucy Mitchell and colleagues investigated and identified the essential non-technical skills (cognitive and social) required for the safe and effective performance of operating theatre scrub nurses.

http://bit.ly/o213Rk
New Initiative to Keep Healthcare Workers Safe in Conflict Zones
Healthcare workers looking after people in conflict zones are often also the victims of intimidation and violence, according to reports from individuals who have worked in such areas. The International Committee of the Red Cross' (ICRC) first-ever report into violence against healthcare workers in armed conflicts was released last week, and it details the impact of such events and the importance of addressing them

http://bit.ly/r8mcgo
Why Training Nurse Leaders Matters
The last thing most hospitals want to do in a time of financial uncertainty is spend money on training and development. We know, however, that poor managers harm retention and productivity and we know that many nurse leaders feel unprepared to manage through the strategic change their organizations need.

http://bit.ly/otkIut
Anger following attack on chief nurse role
Nurses are demanding the role of chief nursing officer for England – the most senior representative of the profession – is protected after it emerged it faces being scrapped or "diluted" by the government

http://www.nursingtimes.net/5033715.article?referrer=e1
Patient deaths put hospital nurse staffing ratios under a microscope

After reports that two patient deaths were linked to low nurse staffing levels at Carlisle Regional Medical Center in Pennsylvania, questions have been raised about hospital cuts to nurses' jobs, as well as possible state-mandated staff ratios.

http://bit.ly/qOjxco
A tug in the right direction
Robots provide helping "hands" to RNs
Throughout the country, many nurses are receiving a helping hand from Tug robots, which deliver medications, linens, supplies and meals and remove trash and dining trays. Geisinger Medical Center's (Danville, Pa.) various departments use a Tug robot to transport supplies to units. The hospital has taken a unique approach to Tug management, hiring licensed vocational nurses as unit Tug concierges.

http://news.nurse.com/apps/pbcs.dll/article?AID=2011110810001
Nursing's Catch-22: The positives of med-error reporting overshadowed by the repercussions to RNs

As a preponderance of evidence shows the harm to patients from medical errors and the need to shed light on how and why such errors occur, hospitals are trying to shift from punishing individuals for honest mistakes to using error reports as evidence to change systems.
http://news.nurse.com/article/20110808/MS01/110808010
How Value-Based Purchasing is Changing Nursing

The advent of value-based purchasing has thrown everyone into a mad scramble. You can't stand in a group of nurse executives without hearing someone ask about how others are improving their patient satisfaction or sharing notes about HCAHPS scores. 

http://bit.ly/kCVJEr
Public health
Measles outbreak continues to spread

A measles outbreak which has infected more than 120 people in the upper North Island is continuing to spread.

http://www.nzherald.co.nz/nz/news/article.cfm?c_id=1&objectid=10745485
Medics puzzled by rare case of German measles
Mystery surrounds how a Northland man caught rubella - the disease also known as German measles that can have disastrous consequences for pregnant women.

http://www.nzherald.co.nz/nz/news/article.cfm?c_id=1&objectid=10745914

Maori immunisation rate up
The rate of immunisation for Maori children in the Bay of Plenty is up, surpassing the high government standards set

http://www.sunlive.co.nz/news/15227-maori-immunisation-rate-up.html
146 hurt just getting out of bed each week

New Zealanders are terrible at getting out of bed, according to ACC figures showing that each week 146 people injure themselves simply getting up in the morning.

http://www.nzherald.co.nz/nz/news/article.cfm?c_id=1&objectid=10745855
NZ's female youth suicide rate highest in OECD
New Zealand's female youth suicide rate is higher than any other OECD country.

http://www.nzherald.co.nz/nz/news/article.cfm?c_id=1&objectid=10745706
Teen's plea: talk about it

NZ females top suicide stats
Figures reveal young women in New Zealand have the highest rate of suicide in the developed world.

http://www.stuff.co.nz/national/health/5468123/Teens-plea-talk-about-it
Depression site a hit

Nearly 18,000 people suffering from depression have registered for an online programme fronted by former All Black John Kirwan.
http://www.nzherald.co.nz/nz/news/article.cfm?c_id=1&objectid=10746016
Aids-on-the-rise-in-NZ
The rate of new cases of HIV and Aids is on the rise in New Zealand, even though there have been advances in treatment

http://www.stuff.co.nz/manawatu-standard/news/5466390/Aids-on-the-rise-in-NZ
Researchers' video urges all New Zealanders to act on obesity
A video putting the spotlight on the looming health crisis threatened by our growing obesity epidemic, and how to avert it, is being launched by University of Otago researchers.

http://bit.ly/rtJqdc

Alcohol-reform-unlikely-before-election
Controversial alcohol legislation will be back before Parliament next week but is unlikely to be passed before the general election in November.
http://bit.ly/rfB75B
Computing and social media

 

Twitter Explained
Twitter is a social networking and microblogging service that allows you answer the question,
"What are you doing?"
by sending short text messages 140 characters in length, called "tweets", to your friends, or "followers."

http://tweeternet.com/
Reports and publications online
Whānau Ora: Transforming our futures
Date of publication (online): August 2011
Summary of publication
This booklet looks at Whānau Ora - an approach that empowers New Zealand whānau to transform their futures by taking control of their lives.
Introduced in 2010, Whānau Ora is driven by a focus on outcomes: that whānau will be self-managing, living healthy lifestyles, participating fully in society, economically secure, successfully involved in wealth creation, cohesive, resilient and nurturing.
Perhaps the biggest immediate difference is that services, providers and agencies are required to work differently to centre their focus on whānau.
Although the implementation of Whānau Ora is still in its early stages, many thousands of people are already working tirelessly to ensure its success.
Whānau Ora: Transforming our futures is dedicated to these people - whānau and service providers alike, whose hard work, enthusiasm and dedication are creating exciting opportunities to improve the lives of New Zealand families.

http://www.moh.govt.nz/moh.nsf/indexmh/whanau-ora-transforming-futures
Whānau yesterday, today, tomorrow - now available

(2011, 4 August). Wellington: Families Commission.


 

Draws on Māori knowledge, cultural practices and methods to research stories of whānau success. Informed by the integrated nature of Māori knowledge, this paper addresses social, economic, cultural and environmental aspects of whānau development.

http://www.familiescommission.govt.nz/research/wh%C4%81nau/wh%C4%81nauDraws
Articles of interest
Dismantling Nursing's Catch-22 The potential positives of med-error reporting often are overshadowed by the repercussions to nurses

Victoria L. Rich, RN, PhD, FAAN, chief nurse executive at the University of Pennsylvania Medical Center and an associate professor at the school of nursing there, recalls working at a hospital in the 1980s where a nurse who made three medication errors in one year automatically was fired. In such a fearful environment, few nurses wanted to report errors, Rich said, referring to those days as "the dark ages."
http://news.nurse.com/article/20110808/NATIONAL01/108080059
What have we learnt: aged care provider learning's on responding to the February earthquake in Canterbury

Canterbury District Health Board provided funding for Eldernet to commission Dr Sue Carswell to conduct and compile the research. The first part of independent research into what services supporting vulnerable people have learned from the September and February earthquakes was announced recently.

http://bit.ly/ns0Wtv

Dissolving clique behavior
Nursing Management: August 2011 - Volume 42 - Issue 8 - p 32–37When you hear the word clique, you might automatically think of childhood. Consider the popular children's game musical chairs, where there's a seat for everyone, except one. The theme is exclusion. And cliques are all about exclusion.
http://bit.ly/oLEiKO 

Online resources 
Guidance on the management of type 2 diabetes (2011)
Endocrine, nutritional and metabolic
Resource Type: Evidence-based guideline
Author: NZGG
Published: June 2011 This guidance document includes clinical risk charts and algorithms for three priority areas in the management of type 2 diabetes.
• Earlier identification of patients at high risk of diabetes-related complications
• Better management of raised blood pressure and microalbuminuria
• Improved glycaemic control (including insulin initiation in primary care)
http://nzgg.org.nz/search 

New publications 
Clinical Nursing Procedures
Dougherty, Lisa: 8e 2011Wiley ISBN 978-1-4443-3509-5 rrp $88.00
"Clinical skills procedures are a fundamental aspect of patient-centred nursing care. The Royal Marsden Hospital Manual of Clinical Nursing Procedures, Professional Edition provides up-to-date, evidence-based clinical skills procedures related to every aspect of a person's care. Procedure guidelines are based on an appraisal of the latest research findings and advice from clinical experts, to enable students and qualified nurses to provide the best possible care."
http://www.medical-books.co.nz/  

Conferences, hui and professional development 

Smoking Cessation Course – Auckland New Zealand
his two part course is for anyone who would like to help members of the Pacific community stop smoking. There are no fees and it is endorsed by the Heart Foundation. Read more about this course at this link or go to thewebsite for more information
http://bit.ly/ooZqFp 

5th International Nursing Management Conference
November 17, 2011 - November 19, 2011
Antalya, Turkey
http://www.inmc2011.org/anasayfa_eng.html 

15th Annual Australasian Nurse Educators Conference
November 23, 2011 - November 25, 2011
Hamilton, New Zealand
http://www.nursed.ac.nz/ 

The above information has been collated for the College of Nurses Aotearoa (NZ) Inc by Linda Stopforth,  SNIPS  and is provided on a weekly basis.  It is current as at Wednesday 3 August 2011If you have any feedback about content - what parts are most useful or what you would like added - please email admin@nurse.org.nz