News bulletin 30 October
on 30 October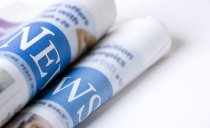 Welcome to the College of Nurses Aotearoa News Update.
No. 468, Wednesday 30 October 2019
NATIONAL NEWS
Are un-immunised hospital workers putting us at risk
At Newsroom's request, Auckland DHB extracted its whooping cough .... Newsroom asked the New Zealand Nurses' Organisation what went wrong, ...


New nurses join MHAIDS specialist training programme
The Mental Health, Addictions and Intellectual Disability Service (MHAIDS) has welcomed 13 new nurses to its specialist training programme.
The New Entry to Specialist Practice (NESP) programme equips and supports graduate and registered nurses to specialise in mental health, addictions and intellectual disability.
Hui improve teamwork and patient care
Invercargill Medical Centre is adding te reo Mãori to a key feature of the Health Care Home programme.


How simulation is helping our health professionals to save lives
The best way for health professionals to ensure they get it right, when it matters, is to practise together as a team. And the best way to practise is through simulation – replicating real-life situations, and getting hands-on experience, which can be put into action for people like Joanna Harris.
Staff shortages and rising number of patients leading to activation of 'code red' in hospitals
Staff shortages and the rising number of ill patients has lead to an increased activation of "code red" in hospitals, a health union boss says.
Poor access to language help from health providers labelled institutional racism
Hospitals and medical centres are putting the health of some patients at risk by not providing professional interpreting services, a GP says.


AGING AND AGED CARE
No One Dies Alone a winner in aged care
A volunteer programme that has provided more than 400 hours of time for dying residents at an aged care facility in Auckland has won the New Zealand Aged Care Association/EBOS Healthcare Excellence in Care Awards for 2019. Read more

CANCER
Whanganui bowel screening programme aims to improve Māori health outcomes
Whanganui District Health Board is aiming for the highest bowel screening rates for Māori across the country. Read more
Bowel cancer screening programme rollout presents 'significant challenges'
Canterbury health authorities aim to have the national bowel screening programme (NBSP) up and running by May or June next year, but there are caveats. Read more
DIABETES
'Frightening' diabetes costs highlighted
New research showing that annual diabetes-related hospital admission costs in Otago-Southland amounted to $41million also highlights the "frightening" national costs, researchers say.
HEALTH TECHNOLOGIES
Telehealth Links Rural Hospitals to ICU
Northland DHB has developed a new mobile Telehealth Cart and linked all of its Rural Hospitals (Kaitaia, Bay of Islands, Dargaville and in 2020 Rawene) to the Intensive Care Unit at Whangarei Hospital.
INJURY PREVENTION
E-scooter injuries cost Auckland's health system more than $1m in seven months
Injuries relating to electric scooters are costing Auckland's healthcare system more than 35 times the licensing fees companies pay to get their scooters on the road.
MEASLES
Measles epidemic in New Zealand not surprising say academics
The measles outbreak has reached an epidemic say academics, who warn stronger steps are needed to stop it spreading, including encouraging measles vaccinations for anyone travelling to the Pacific.
How can NZ prevent another measles epidemic?
It will take "innovative new thinking" and an active, national approach to close the immunity gaps shown by this year's measles epidemic, a leading expert says.
PUBLIC HEALTH
New Crown agency will enforce water safety standards
In the wake of the Havelock North campylobacter outbreak in 2016, a new Crown agency is being set up to regulate drinking water.
INTERNATIONAL NEWS
Japan could face shortage of 270000 nursing staff by 2025, ministry warns
Japan could face a shortage of up to 270,000 nurses by 2025, according to the Health, Labor and Welfare Ministry. The ministry said Monday that a ...
Nursing the World to Health - ICN announces theme for International Nurses Day 2020
Each year, ICN leads the celebrations on International Nurses Day, which is traditionally held on 12 May, the anniversary of Florence Nightingale's birth.
Next year's celebrations will be extra special because the World Health Organization (WHO) has designated 2020 as The Year of the Nurse and Midwife, and because it will be the 200th anniversary of Nightingale's birth. To mark the occasion, ICN is planning and coordinating a wide range of activities throughout the year.
Report says deadly pandemic could sweep world in 36 hours - killing millions
A major new report has found that the world is not prepared for the next global pandemic.
A review of health care systems already in place across the world found just 13 countries had the resources to put up a fight against an "inevitable" pandemic.
WORKPLACE
5 Steps to Create a Culture Where Staff Feel Comfortable Reporting Mistakes, Unsafe Conditions
How often do you make a mistake or do you see a colleague do the same? And when such incidents happen, do you tell your superiors?
It's safe to say roughly half of health care settings have not established a safe reporting culture for employees. According to U.S. Agency for Healthcare Research and Quality's 2018 Patient Safety Surveys, 47 percent of HCPs and staff feel like unsafe event reports are held against them, 50 percent remark that after an event is reported, it feels like the person is being written up, not the problem.
REPORTS ONLINE
Strengthening health systems through nursing: Evidence from 14 European countries
'Who is a nurse?' and 'What is nursing?' seem to be simple questions yet the answers are strangely elusive. This book explores the variations in structure and organization of the nursing workforce across the different countries of Europe. This diversity, and the reasons for it, are of more than academic interest. The work of nurses has always had a critical impact on patient outcomes. As health systems shift radically in response to rising demand, the role of nurses becomes even more important." Source: European Observatory
The above information has been collated for the College of Nurses Aotearoa (NZ) Inc by Linda Stopforth, SNIPS and is provided on a weekly basis. It is current as at Tuesday 29 October 2019
If you have any feedback about content - what parts are most useful or what you would like added - please email admin@nurse.org.nz
For more up to date news and information follow SNIPS at:
Facebook: Snips Info
Twitter: @SnipsInfo