News bulletin no. 68, 31 August 2011
on 31 August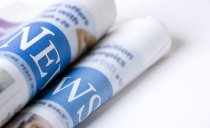 Welcome to the College of Nurses – News Update. 
No. 68 – 31 August 2011

From NZ media this week 
The WotWots First Ambassadors for NZ's B4 School Checks
the WotWots have become the first ambassadors for New Zealand's Ministry of Health's B4 School Checks, an initiative offering a comprehensive assessment of a four year old child's health and development

http://bit.ly/pUzE3n

Health-impact-of-Chch-quakes-investigated
Lessons learned by Canterbury health workers after the February 22 earthquake are being compiled in a major research project

http://bit.ly/pWbzzU
Govt considers further alcohol restrictions
The Government will set up an expert forum to look into further restrictions on alcohol advertising and sponsorship, as its refusal to budge on higher alcohol prices comes under fire.

http://www.nzherald.co.nz/nz/news/article.cfm?c_id=1&objectid=10747393

Books on Prescription for library
The town is one of the first in New Zealand to offer the new Books on Prescription scheme, to be launched at Wanaka Library on Thursday.
Southern Public Health health promotion officer Sarah Berger said the scheme would be introduced in other Central Otago libraries.
http://www.odt.co.nz/your-town/wanaka/174466/books-prescription-library

Key favours loosening suicide reporting rules
Media restrictions around the reporting of suicide are not working, Prime Minister John Key says.

http://bit.ly/roPLtj

Suicide-statistics-in-spotlight
The latest national suicide statistics set to be released this afternoon will include trends never made public before and will feature the suicide patterns in Christchurch before and after its quakes in September and February.

http://www.stuff.co.nz/national/5509936/Suicide-statistics-in-spotlight

Key-pledges-action-on-youth-suicide
The Government has promised a full review of youth suicide reduction policies in response to criticism.
http://www.stuff.co.nz/national/politics/5516129/Key-pledges-action-on-youth-suicide

Labour: 'Mental health must be a priority'
Labour wants the National government to make mental health a priority following the release of suicide statistics.

http://bit.ly/nMRigt
Napier hospital site sold – new mental health unit announced

Health Minister Tony Ryall says the old Napier Hospital site, on the market since 2006, has finally been sold. The proceeds will help Hawke's Bay District Health Board build a new mental health unit for the people of Hawke's Bay.

http://bit.ly/p7NzKD
Surgical gowns 'virus risk'
Hospitals have been urged to buy longer gowns for surgeons to wear while operating, after a study found their theatre gumboots were commonly stained inside with blood splashed from patients.

http://www.nzherald.co.nz/nz/news/article.cfm?c_id=1&objectid=10747710
Children in poorer areas more prone to abuse

Children in poorer neighbourhoods are being admitted to hospital as victims of assault, neglect or maltreatment at a rate more than five times that of children in wealthier neighbourhoods, a report has found.

http://www.nzherald.co.nz/nz/news/article.cfm?c_id=1&objectid=10748080
New 'no blame' incident regime for hospital

The Greymouth Evening Star reports that a new 'no blame' incident system has been rolled out at Grey Base Hospital, with 55 events already officially recorded

http://www.hqsc.govt.nz/page/27953/
Healthline swamped
 Registered nurses staffing a free phone health service have been handling more than a 1000 calls a day in recent months.

http://www.wanganuichronicle.co.nz/news/healthline-swamped/1083627/
From international media sources
First Nurse-Practitioner Clinic to Open in September

The first stand-alone nurse-practitioner led clinic will be opening next month in Queensland's Chermside Westfield shopping centre. The clinic will employ 10 nurse practitioners and four midwives in the first-of-its-kind, stand-alone primary healthcare clinic...

http://bit.ly/oJQVut
Nursing Numbers Continue to Grow

A new report shows that the nursing workforce in Australia is steadily rising. The report, released by the Australian Institute of Health and Welfare (AIHW), shows that the number of employed medical practitioners and nurses has risen significantly between 2005 and 2009.

http://bit.ly/ppvKQp
ANA recognizes emergency nursing as specialty

The American Nurses Association has announced its formal recognition of emergency nursing as a specialty practice.
http://news.nurse.com/article/20110823/NATIONAL02/108290022/-1/frontpage

3 Obstacles to Higher Education Levels in Nursing

Evidence shows that patient outcomes improve when nurses have baccalaureate degrees.
The Future of Nursing, the influential IOM and Robert Wood Johnson study, has called for 80% of RNs to have a baccalaureate degree by 2020.

http://bit.ly/omlGpa
Hospitals, patients reap rewards from nurse-led research
The last decade has seen an increased emphasis on bringing more research-based care practices into U.S. hospitals. Much is at stake, as hospitals strive to control costs, improve quality of care and patient outcomes, and enhance their reputations and leadership status through rankings and recognition, such as the National Committee for Quality Assurance and Magnet Hospital designations.

http://bit.ly/q9SBZk
Training needed to recognise depression in patients post heart attack

Practice nurses should undergo brief training to ensure competence in depression screening and treatment in post-myocardial infarction patients, according to nurse researchers from Norwich.

http://www.nursingtimes.net/5034228.article?referrer=e1
Burnout In ICU Could Be Decreased By More Female Nurses

Individuals' risk of professional burnout may be decreased by a higher ratio of female nurses among intensive care teams, according to investigators in Switzerland who
researched the factors connected to burnout in the...

http://www.medicalnewstoday.com/articles/233283.php
Public health
TB-hits-Auckland-college
A major screening programme is underway at a school after someone fell ill with tuberculosis.

http://www.stuff.co.nz/national/health/5498165/TB-hits-Auckland-college
Killer bug claims fifth victim

A killer disease has claimed another life - an 18-year-old Northland man who became critically sick in just 24 hours

http://www.nzherald.co.nz/nz/news/article.cfm?c_id=1&objectid=10748094
Work and management
Learning how to communicate better

As simple as communication seems, many of us experience difficulties connecting successfully with others. All too often, what we're really trying to say gets lost in a flood of misread signals and emotional static—a situation that's frustrating and confusing for everyone involved.

http://bit.ly/qcASCU
Computing and social media
Twitter Explained
Twitter is a social networking and microblogging service that allows you answer the question,
"What are you doing?"
by sending short text messages 140 characters in length, called "tweets", to your friends, or "followers."

http://tweeternet.com/
What is Facebook and why should you use it?

Facebook is a social networking service that lets you connect with friends, co-workers, and others who share similar interests or who have common backgrounds. Many use it as a way to stay in touch after finishing school, or as a way to share their life publicly. What makes Facebook different from other social networks are its extensive privacy controls, its development platform, and its large and quickly growing user base. Facebook has been called the "thinking person's" social network. Compared to many other social networks, Facebook gets new features and improvements on a regular basis.

Read more: http://news.cnet.com/newbies-guide-to-facebook/#ixzz1VbjRgeOH
Articles of interest

Blueprint for Nursing Leadership: Creating a Culture of Accountability
Nursing Administration Quarterly
July/September 2011 
Volume 35 Number 3
Pages 189 – 196

Our "Blueprint for Nursing Leadership" emerged from dialogue with our nurse leaders on the daily challenges that managers encounter with competing and compelling priorities in the increasingly complex health care environment. Recognizing this as a transformational opportunity, the reorganized nurse executive council members were invited to a leadership retreat to further explore this topic. From this dialogue, 3 key components, distributed responsibility, nonstop skill development, and accountability became the framework on which the "Blueprint for Nursing Leadership" was crated. The blueprint is to empower, engage, and sustain a culture of accountability.

http://www.nursingcenter.com/library/JournalArticle.asp?Article_ID=1181316


Patient Safety: Make room for success in your plan of care 
Nursing2011
August 2011 
Volume 41 Number 8
Pages 69 – 69

WORKING AS A direct care nurse for more than 20 years, I've come to realize that the most useful way to start my workday is to assess my patient, then assess my patient's room and make it work for me. This article will help you make sure you have the tools you need at your fingertips, so you can work efficiently to meet the patient's goals and ensure patient safety.

http://www.nursingcenter.com/library/static.asp?pageid=1209089

Writing for resolution
Nursing Management:
August 2011 - Volume 42 - Issue 8 - p 53–55
A resolution is a written document that represents the basis for position statements, policies, guidelines, and actions. Resolutions are presented as a matter of significant importance to an organization's delegation or membership. A resolution requires debate, consensus, buy-in, like-mindedness, support, and passion. Resolutions address issues relevant to the specific organization and those things that are held as a tenet, benchmark practice, desired future state, or affirmed recommendation by that organization or body as a whole.

http://bit.ly/owTHOM

Preventing never events: What frontline nurses need to know
Nursing Made Incredibly Easy!
January/February 2011 
Volume 9 Number 1
Pages 44 – 45
Never events are serious medical errors or adverse events that should never happen to a patient. Consequences include both patient harm and increased cost to the institution. Frontline nurses can help prevent never events by creating a culture of safety through best nursing practices. We show you how
.

http://www.nursingcenter.com/library/JournalArticle.asp?Article_ID=1100852
Online resources
Emergency department self-harm presentations clinical audit tool

Mental health and behavioural conditions

Clinical Settings:
Acute, Secondary

Resource type:
Implementation resource

Author:
NZGG

Published:
July 2011

Copyright Holder:
Ministry of Health
This tool has been developed to facilitate audit of emergency department care of people presenting with self-harm according to best practice. It focuses on four areas identified as important in evidence-based guidance – access, assessment, discharge and follow-up – evaluating both process and clinical records.
All forms required for the audit are included in the tool and can be reproduced for ease of use. A useful preparatory section gives practical advice to assist planning for and conducting the audit.
http://nzgg.org.nz/library_resources/51
From the Ministry of Health
Advance Care Planning
A guide for the New Zealand health care workforce
Date of publication (online): August 2011
Summary of publication
Advance Care Planning (ACP) is a concept that internationally was introduced in the late 1980s but has only gained momentum in New Zealand in recent years.
ACP assists in the provision of quality health care and treatment and is becoming increasingly important, particularly with the growing range of medical treatment options available and the enhanced recognition of the importance of patient involvement in medical decisions.
ACP is a process of discussion and shared planning for future health care which assists the individual to identify their personal beliefs and values and incorporate them into plans for their future health care.
Advance Care Planning: A guide for the New Zealand health care workforce, was prepared as a response to an increasing sector focus on the need for clear and accurate information and guidance regarding ACP in the New Zealand context.
The intended audience encompasses providers, funders and planners in all areas of health care. It is not aimed at the general public. It provides standardised information about ACP principles and legislation in New Zealand and aims to promote consistency in practice.
A resource aimed specifically at consumers (both patients and their families/whanau) is being produced to complement this document. It will be accessible on the Ministry of Health website by the end of 2011.
http://www.moh.govt.nz/moh.nsf/indexmh/advance-care-planning-aug11
Conferences, hui and professional development
5th International Nursing Management Conference
November 17, 2011 - November 19, 2011

Antalya, Turkey

http://www.inmc2011.org/anasayfa_eng.html
15th Annual Australasian Nurse Educators Conference
November 23, 2011 - November 25, 2011

Hamilton, New Zealand

http://www.nursed.ac.nz/
The above information has been collated for the College of Nurses Aotearoa (NZ) Inc by Linda Stopforth,

 

SNIPS,

 

and is provided on a weekly basis.

 

It is current as at Wednesday 31August 2011. 
If you have any feedback about content - what parts are most useful or what you would like added - please email
admin@nurse.org.nz