News bulletin 13 November
on 13 November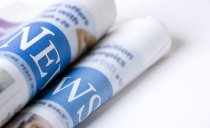 Welcome to the College of Nurses Aotearoa News Update.
No. 470, Wednesday 13 November 2019
Weekly news round-up of nursing and health information in New Zealand and internationally
NATIONAL NEWS
Nurse Practitioner Joins Shorecare Team
Shorecare has recently employed a new nurse practitioner, with special interests in wound care and the elderly. Shorecare, who have been providing ...
Finding lost patients: the varied role of a rural public health nurse
Damning headlines kept coming from the top, but Waikato DHB staffers carried on helping the sick. Stuff's Hard Yakka series shares their stories.
Sometimes it's a challenge for Whitney Te Wano just to find her patients.
"You might have a number but they don't answer," she says. "Or they get a new number every week. They move houses a lot. A lot of them are transient families."
Auckland DHB sees rise in bullying, harassment complaints
The number of staff bullying complaints at Auckland District Health Board (ADHB) has nearly tripled in the last year.
DHB refuses to disclose details of bullying at Middlemore
Bullying of highly trained nurses has been going on for years at one of the country's busiest neonatal units for premature babies, newly released documents show.
AGING AND AGED CARE
Studies find nurse-led program improves care of older adults
EurekAlert (press release)
An analysis of research on the Nurses Improving Care for Healthsystem Elders (NICHE) ... The study is published in the journal The Gerontologist.
ALLERGIES
Free EpiPens to go towards thousands of at-risk New Zealanders
More than 2000 children and teenagers with severe allergies will be able to get free EpiPen injectors from today.
CANCER
Oncologist Urges Kiwi Lung Cancer Patients to be Screened
An oncologist is urging hundreds of Kiwi lung cancer patients to contact their doctor to ensure they are screened for a rare form of the disease, which can now be treated for free, under a new initiative.
Health minister David Clark: Postcode cancer care 'embarrassing'
Big differences in cancer care are "embarrassing" for the worst-performing District Health Boards and must be closed, Health Minister David Clark says
DHBs
The total District Health Board deficit $170m higher than Govt had previously admitted
Health Minister David Clark has told the House the overall District Health Board deficit is actually almost $170 million higher than the Government had previously admitted.
HOUSING AND HOMELESSNESS
Hawke's Bay DHB says getting rid of mould in homes is paying off
Ridding homes of damp and mould is working, with the number of children needing treatment for lung conditions down by thousands, including in Hawke's Bay.
The national Health Homes Initiative, aimed at ensuring children are living in warmer drier homes, has led to a reduction in doctor visits, medications and hospital stays, a University of Otago (Wellington) evaluation has found.
INFECTION CONTROL
Copper hospital beds kill bacteria, save lives
A new study has found that copper hospital beds in the Intensive Care Unit (ICU) harbored an average of 95% fewer bacteria than conventional hospital beds, and maintained these low-risk levels throughout patients' stay in hospital.
INJURY PREVENTION
E-scooter injury study: surgeons call for alcohol ban, curfew
A study has found 180 people ended up in Auckland City Hospital with an e-scooter injury in the first 19 weeks the scooters were on the road.
MENTAL HEALTH
Not only people with mental illness end their lives, says former coroner
Warning: This story deals with the topic of suicide
Suicide is not necessarily the result of mental health issues, says former coroner and director of the new Suicide Prevention Office.
People don't have to be sent off': Wellbeing practitioner normalises mental health
Mild to moderate mental health needs can be addressed by a "wellbeing practitioner" within 24 hours at some Marlborough GPs
ORGAN DONATION / TRANSPLANTS
The gift of life: What body parts can you donate besides organs
Kiwis are not big on donating organs, with a bill aimed at increasing donation and transplant rates poised to become law. Stuff looks at those giving and receiving the gift of life.
Lungs, liver, heart - we're all used to hearing about donations in terms of organs.
Cultural opposition to donation could be 'unsubstantiated myth', says Medical Council chair
The perception that Māori are culturally opposed to sharing organs could be an "unsubstantiated myth", stifling transplant rates, says the head of the Medical Council of New Zealand.
PRIMARY HEALTH CARE
Landmark partnership announced for int'l medical conference
In 2017, The Royal New Zealand College of General Practitioners (the College) won its bid to host the 2020 WONCA Asia Pacific Regional Conference in Auckland, 23 – 26 April.
INTERNATIONAL NEWS
Relaunch of MMR in Samoa a huge task - Health Ministry
Samoa's Ministry of Health says relaunching the Measles, Mumps and Rubella (MMR) vaccination programme was a huge task for the country.
Tampa General nurses turn surgical mats into sleeping bags for the homeless
"I thought maybe we could come up with our own kind of recycling initiative," said Hubbard, chief nurse anesthetist at Tampa General. "It was a way to ...
Text-a-nurse service launches in Bolton
TEXTING nurses promises to change the way patients of all ages take care of themselves. HELENA VESTY reports on the health bosses' hope that ...
WORKPLACE
5 Strategies to De-Escalate Patients and Avoid Workplace Violence
Violence in healthcare settings, particularly against nurses and nursing assistants, occurs at much higher rates than in other workplaces — and it's on the rise.
ARTICLES OF INTEREST
Nursing students' perception of the clinical learning environment and supervision in relation to two different supervision models – a comparative cross-sectional study. Ekstedt, M., Lindblad, M. & Löfmark, A. BMC Nurs 18, 49 (2019) doi:10.1186/s12912-019-0375-6
Knowledge concerning nursing students' experiences of the clinical learning environment and how supervision is carried out is largely lacking. This study compares nursing students' perceptions of the clinical learning environment and supervision in two different supervision models: peer learning in student-dedicated units, with students working together in pairs and supervised by a "preceptor of the day" (model A), and traditional supervision, in which each student is assigned to a personal preceptor (model B).
The above information has been collated for the College of Nurses Aotearoa (NZ) Inc by Linda Stopforth, SNIPS and is provided on a weekly basis. It is current as at Tuesday 12 November 2019
If you have any feedback about content - what parts are most useful or what you would like added - please email admin@nurse.org.nz
For more up to date news and information follow SNIPS at:
Facebook: Snips Info
Twitter: @SnipsInfo