News bulletin 11 December
on 11 December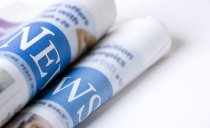 Welcome to the College of Nurses Aotearoa News Update.
No. 474, Wednesday 11 December 2019
Weekly news round-up of nursing and health information in New Zealand and internationally
NATIONAL NEWS
Nursing students promote health careers
Nursing students promote health careers to curtail rural health crisis. New Zealand's health sector is nearing a service delivery crisis, and the already ...
Celebrating 2020 International Year of the Nurse
Nurses globally and in New Zealand will join together next year to celebrate the International Year of the Nurse and the global Nursing Now campaign.
Taranaki maternity wards using registered nurses as temporary measure to fill midwife vacancies
Nurses are being called on to fill maternity ward vacancies in Taranaki as the ... TDHB director of nursing and midwifery Lyn Wardlaw said they had ... the Auckland University of Technology, to extend its midwifery programme as a ...
Flying doctors nurse touches down in Hawke's Bay
Jackie Hardy's nursing career has taken her to the centre of conflicts, terrorist attacks and deadly tsunamis. Now she's bringing her years' of ...
Stroke rehabilitation award for Timaru Hospital staff
Nurses, a charge nurse manager, a clinical nurse specialist, a specialist ... "Out of all the New Zealand rehabilitation services we have achieved the ...
North Shore Hospital accused of allowing gynaecological examinations without consent
The New Zealand Nurses Organisation (NZNO) has confirmed the Health and ... NZNO professional nursing adviser Kate Weston said the nurse, who ...
Nurse who twice indecently assaulted patient has registration cancelled
A nurse who came to New Zealand with the dream of becoming a permanent resident is back in India, with his registration cancelled, after indecently assaulting a patient twice.
Graduates Achieve 100 Percent Success Rate
A graduation ceremony was held on Tuesday for the latest intake of Northland DHB health care assistants studying for their NZQA Certificate in Health & Wellbeing after they achieved a 100 percent success rate for their studies.
Annual Report outlines a busy year for HDC
Health and Disability Commissioner Anthony Hill said there had been a record number of complaints closed by his office in the last year.
"This has been a busy and successful year for the HDC. We have closed more complaints than ever before - almost 2,400," Anthony Hill said.
AGING AND AGED CARE
New tools pick up health problems in elderly
Healthcare assistants and nurses working in aged care have new tools for assessing the health of elderly patients thanks to an 'early alert' project by ...
CANCER
PHARMAC to fund more cancer medicines and faster assessment
Thousands of New Zealanders with lymphoma, breast, ovarian and blood cancers will have more treatment options available to them in the New Year.
EMERGENCY MEDICINE AND SERVICES
Whakaari / White Island eruption: NZ's burns units at capacity
The Ministry of Health (MOH) says of the 31 people who are in hospital following the Whakaari / White Island eruption yesterday, 25 are in burns units in Christchurch, Hutt Valley, Waikato and Middlemore Hospitals.
MEASLES
Samoan nurses working in measles epidemic 'tired' and in need of relief - academic
Nurses and doctors dealing with the measles epidemic in Samoa are overworked - some have been doing 24-hour shifts - and in need of relief, says a Samoan-New Zealand academic.
Samoa measles outbreak: Death toll rises to 70; 112 new cases confirmed
The death toll from Samoa's measles epidemic is now 70 as the disease continues to kill the country's most vulnerable.
The Ministry of Health confirmed five deaths over the weekend, with a further two on Monday.
Distraught parents taking kids with measles out of hospitals in Samoa
Some parents of children with measles in Samoa appear to be panicking over the care their infants are receiving, with at least three families reportedly taking their children out of hospital against medical advice.
Nurses' fatal vaccination error in Samoa was against parents' wishes
Five more babies in Samoa have died after contracting measles, bringing the nation's death toll from the measles epidemic to 60.
Clinics told to give measles jabs to non-NZ children after Samoan toddler turned away
New Zealand clinics are being told not to turn away any children in need of a measles vaccination, regardless of whether they are New Zealand citizens.
The advice comes after a toddler was refused an MMR vaccine by an Auckland clinic because he had a Samoan passport.
UNICEF on Samoa measles outbreak: 'The situation is huge'
The main challenge for UNICEF staff working in Samoa during the measles epidemic is the increase in hospital admissions, the children's charity says.
Samoa measles outbreak: Millions needed to fix Samoan health system
The Samoan Government is facing an estimated cost of NZ$16.3 million to contain the measles outbreak ravaging the Pacific nation and strengthen its weak health system.
Why measles 'spread like wildfire' through Samoa, killing so many children
The measles epidemic in Samoa is taking a tragic toll on the island nation.
The outbreak has caused daily deaths, forced parents to bury their children, and led to the Government shutting down its private sector for mandated mass vaccinations.
There are hard questions to be answered over NZ's role in Samoa's measles epidemic
Amidst the heartbreak of the tragedy, we must ask whether the Government was forceful enough in communicating the known risk of measles spreading to Samoa
MIDWIFERY / MATERNITY
Midwives push for better resourcing, pay
Midwives have launched a new campaign pushing for fair pay and working conditions.
PHARMACY
Are prescription drug ads helping or harming us?
Last winter, an advertisement for a newly funded painkiller turned up on television's ubiquitous Family Health Diary, opening with an image of a bloke grabbing the small of his back. "How would I describe my pain? It's like burning-hot coals." The ad then cut to an image of a grimacing woman rolling her shoulder: "For me, it's a constant stabbing pain like powerful electric shocks."
PRIMARY HEALTH CARE
Shortage of doctors sees New Plymouth medical centre reduce opening hours
One of only two walk-in medical centres in New Plymouth has been forced to shorten its hours due to a national shortage of doctors.
PUBLIC HEALTH
The Northland town where parents refuse immunisation, despite kids dying
For the one-year anniversary of Alexis Albert's death, her family took a big cake to the pā where she's buried. They sang and shared memories of the 7-year-old – one of three Northlanders who died in a meningococcal outbreak.
SOCIAL HEALTH
Child Poverty Monitor shows 148,000 children are living in material hardship
More than one in 10 children in New Zealand are living in material hardship, and tens of thousands are going without healthy food.
INTERNATIONAL NEWS
Boris Johnson admits only 31000 of Tories' 50000 'more' nurses are actually new
Boris Johnson admits only 31,000 of Tories' 50,000 'more' nurses are ..... Pressed by Sky News's Sophy Ridge on the issues, the prime minister ...
WHO decries 'collective failure' as measles kills 140,000
Measles infected nearly 10 million people in 2018 and killed 140,000, mostly children, as devastating outbreaks of the viral disease hit every region of the world, the World Health Organization said on Thursday.
BC nurses no longer forced to get flu vaccination
The B.C. Nurses' Union has won its fight over a rule that forced nurses to either receive a flu vaccine or wear a face mask at work. In a prepared ...
Nurses here are first to perform pioneering surgery
An Irish nursing team has become the first to surgically implant a tiny device enabling stroke patients to have their heart rate and rhythm monitored ...
WORKPLACE
Contagious diseases: Health and safety obligations
What if your workplace is exposed to a contagious disease directly?
The recent measles outbreak has brought into focus how we fight contagious disease as a society. From 1 January 2019 to 27 November 2019, there have been 2,113 confirmed cases of measles across New Zealand. 1,692 of the confirmed cases were in the Auckland region.
ARTICLES OF INTEREST
Flateland, S.M., Pryce-Miller, M., Skisland, A.V. et al. Exploring the experiences of being an ethnic minority student within undergraduate nurse education: a qualitative study. BMC Nurs 18, 63 (2019) doi:10.1186/s12912-019-0389-0
Students studying in a country where another language is spoken face multiple challenges including their ability to fully integrate with peers and academic pressures in trying to obtain an undergraduate nursing degree. The aim of the study was to explore the lived experiences of students, from varying cultural and ethnic backgrounds, undertaking an undergraduate nursing degree.
Critical thinking skills of nursing students: Observations of classroom instructional activities. Boso, CM, van der Merwe, AS, Gross, J. Nursing Open. 2019; 00: 1– 8. https://doi.org/10.1002/nop2.426
Critical thinking (CT) is vital for nursing practice. Nursing schools should provide learning experiences that enable nursing students to acquire CT skills. Yet, these authors are not aware of any study that has directly observed instructional activities related to CT skills acquisition in the classroom environment. The aim of this study was to explore instructional activities in the classroom environment in relation to acquisition of CT skills of students.
This article is not freely available but may be accessed through databases and libraries to which readers have access.
The influence of welfare state factors on nursing professionalization and nursing human resources: A time‐series cross‐sectional analysis, 2000–2015. Gunn, V, Muntaner, C, Ng, E, Villeneuve, M, Gea‐Sanchez, M, Chung, H. J Adv Nurs. 2019; 75: 2797– 2810. https://doi.org/10.1111/jan.14155
Aim
The aim of this study was to examine the relationship between welfare states and nursing professionalization indicators.
Design
We used a time‐series, cross‐sectional design. The analysis covered 16 years and 22 countries: Australia, Austria, Belgium, Canada, Denmark, Finland, France, Germany, Greece, Ireland, Italy, Japan, Netherlands, New Zealand, Norway, Portugal, South Korea, Spain, Sweden, Switzerland, United Kingdom, and the United States, allocated to five welfare state regimes: Social Democratic, Christian Democratic, Liberal, Authoritarian Conservative, and Confucian.
REPORTS ONLINE
Educating the nurse of the future
Report of the Independent Review of Nursing Education
4 DEC 2019
Department of Health (Australia)
Health care has been transformed since nursing education was last examined in 2002, and the pace of change continues to accelerate. To ensure that nurses are adequately equipped for new and diverse roles, the Australian government's Stronger Rural Health Strategy called for an independent examination of the educational preparation of nurses, and related matters. This report presents the outcomes of that review.
The primary source of information for the review was stakeholder feedback. More than 1,100 educators, clinicians, supervisors, policy-makers, patient group members, students, managers, and union representatives accepted the offer to attend a consultation. In addition, the review received 84 written submissions, commissioned four research papers, and conducted surveys of specially targeted groups. Like all reviews, this one focuses on areas that can be improved, but it would be a mistake to think that Australian nursing education is flawed, second-rate, or struggling. There is much that is excellent about nursing education. Nevertheless, there are processes, practices, and procedures that could work better, and this report represents my independent view of how to go about making the necessary improvements.
NEW PUBLICATIONS
Issue 82
This month we include a systematic review and meta-analysis of 54 qualitative studies of Māori consumer experiences of health services and programmes which aimed to assess those experience and inform strategies to address inequities.
Other highlights include:
Mate wareware: Understanding 'dementia' from a Māori perspective.
Poor outcomes in methamphetamine-associated cardiomyopathy.
Keratoconus prevalence among NZ high school children.
The above information has been collated for the College of Nurses Aotearoa (NZ) Inc by Linda Stopforth, SNIPS and is provided on a weekly basis. It is current as at Tuesday 3 December 2019
If you have any feedback about content - what parts are most useful or what you would like added - please email admin@nurse.org.nz
For more up to date news and information follow SNIPS at:
Facebook: Snips Info
Twitter: @SnipsInfo