News bulletin 18 December
on 18 December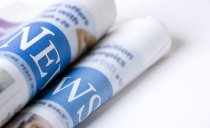 Welcome to the College of Nurses Aotearoa News Update.
No. 475, Wednesday 18 December 2019
Weekly news round-up of nursing and health information in New Zealand and internationally
NATIONAL NEWS
Tahunanui's new AEDs an essential tool for round-the-clock lifesaving
A nurse on a mission to provide better access to life-saving equipment has helped secure two new 24-hour AEDs in Nelson.
Safety plans updated to reduce violence against health staff
Health workers are among the occupational groups most likely to be victims of violence in the workplace and the MidCentral District Health Board has adopted a plan to keep them safer.
Nurse receives no punishment in professional conduct investigation
A registered nurse facing a charge of professional misconduct for two instances of sedating children will receive no disciplinary punishment.
Hospital initiative gives family place in care team
A new initiative that encourages patients' whānau and friends to assist in their hospital care is thriving at MidCentral DHB, with seven wards running the programme.
Guard of honour for nurse of 47 years
Nurses, doctors, staff and patients lined the halls of Wairarapa Hospital on Thursday to celebrate the 47 years nurse Kaye Taplin ...
Auckland nurses rally together to donate to Whakatāne Hospital staff after 'devastating' trauma
Auckland City Hospital's critical care unit nurses have rallied together to send a $720 donation to Whakatāne Hospital staff involved in the tragic ...
Whakaari: Bedlam at Whakatāne Hospital as worker describes eruption aftermath
* Warning: This story contains graphic detail on the medical response to the White Island tragedy.
The medic examined his patient and sent a staffer to the shops to buy more Gladwrap.
Whakatāne Hospital workers recall 'all hands on deck' response to mass casualties from White ...
"Monday was beyond anything we would have anticipated. I've worked in major centres in Germany as well as in New Zealand - I've never seen this ...
Whakaari/White Island eruption: Inside a burns unit in the days after a disaster
Severe burns are among the most traumatic injuries a person can endure but the Whakaari/White Island patients will be receiving world-class care, a nurse who worked in a burns unit says.
An extra 1.2 million square centimetres of skin needed for Whakaari / White Island victims
Clinicians around the country are treating a never before seen level of critical burns patients following the Whakaari / White Island eruption.
Heated theatres, cadaver skin - how Whakaari burns victims are being treated
Most people severely burned in the Whakaari / White Island volcanic eruption do not yet know what has happened to them.
One week on, 14 patients remain in burns units around New Zealand; eight of them in Middlemore Hospital.
Repatriation of Whakaari / White Island eruption victims to Australia eases pressure on NZ burns units
The repatriation of Australian victims of the Whakaari / White Island eruption has taken the pressure off New Zealand burns units, which are at capacity.
Whakaari/White Island eruption: The road ahead for burns victims
In hospitals throughout New Zealand – and now Australia – doctors, surgeons and nurses are battling to save 23 critically injured burn victims from the ...
Whakaari/White Island eruption: Plasma donors asked to help
New Zealand Blood Service is contacting universal plasma donors to help replenish stocks following the Whakaari/White Island eruption
AGING AND AGED CARE
Calls to stop using anti-psychotics as 'chemical restraints' for people with dementia
As the population ages, more elderly New Zealanders are taking anti-psychotic medication, and there are concerns that rest homes are using the drugs to subdue people. Tony Wall and Hannah Martin investigate.
Some rest homes are rejecting anti-psychotics in favour of person-centred care
Alarming statistics suggest elderly New Zealanders suffering with dementia are over-prescribed anti-psychotic medication to subdue them. But there are alternatives to the drugs, as Tony Wall and Hannah Martin report.
CANCER
A personalised approach to breast cancer diagnosis and treatment - Auckland Uni
Researchers at the Auckland Bioengineering Institute (ABI), University of Auckland, are combining machine learning and state-of-the-art imaging to develop an automated analysis technique that will radically improve the diagnosis and treatment of breast cancer
EMERGENCY MEDICINE AND SERVICES
Practising for the worst: Wellington emergency systems put to the test
Doctors, nurses, surgeons - they all line the corridors of Wellington ... police, Fire and Emergency NZ, Wellington Airport, the Aviation Security Service, ...
HOSPITAL DESIGN
Making space: how designing hospitals for Indigenous people might benefit everyone
Many Indigenous people tell us they find hospitals stressful, uncomfortable and alienating. Here's how good design can help.
MEASLES
Flawed forecasting? Why New Zealand ran out of MMR vaccine
Pharmac's forecast for how many doses of MMR vaccine would be needed for 2019 was around 150,000. To date, somewhere around 350,000 doses have been distributed, with rationing still in place.
MFAT confirms New Zealand as likely source of Samoa's measles epidemic
Measles has killed 72 people in Samoa since October, in a deadly catastrophe that has highlighted the country's low vaccination rates - just 16 percent had both doses of the measles vaccine last year - and the influence of a growing anti-vaccination movement there.
Samoa measles epidemic: More than 5000 cases, 72 deaths
More than 5000 measles cases have been reported in Samoa since the outbreak began in mid-October, the government says.
Samoa measles state of emergency extended
The state of emergency in Samoa, declared due to the measles epidemic, has been extended to 29 December 2019.
Samoa measles outbreak: New Zealand gives $1m for preventive action in Pacific
The New Zealand Government has committed to helping the Pacific in its measles vaccination and prevention efforts.
MENTAL HEALTH
Big rise in number of Asians seeking mental health help in Auckland
The number of Asians in Auckland seeking help for mental health in the last five years has risen dramatically with one district health board reporting an 82 percent increase in cases.
Commission report highlights inequity of mental health services for Maori
Mental Health Commissioner Kevin Allan today released an update to his 2018 monitoring and advocacy report on New Zealand's mental health and addiction services, which highlights ongoing concerns about inequity of mental health service quality and outcomes for Māori.
'Warm' hotlines deliver help before mental health crisis heats up
A lonely and anxious Rebecca Massie first called the Mental Health Association of San Francisco "warmline" during the 2015 winter holidays.
PALLIATIVE CARE
Waikato palliative carers push for more funding to provide complex end of life care
A rural Waikato hospital is calling for End of Life care to be considered a speciality, as it battles a lack of funding provided for complex patients.
PHARMACY
Health impacts of cannabis – benefits, harms & many unknowns
A new report by Royal Society Te Apārangi summarises what is known about the potential risks and benefits to health from the use of recreational and medicinal cannabis.
PUBLIC HEALTH
Kiwis still vulnerable to the next outbreak
The measles outbreak may be waning in New Zealand, but the number of people infected and rapid spread of the disease has seriously undermined our public health standing. One Canterbury medical officer of health has spoken out, warning that Kiwis remain dangerously under-vaccinated and vulnerable to the next contagion. And as Donna-Marie Lever explains, the measles epidemic has become our deadly, unwanted Christmas present to Pacific Island nations.
RESPIRATORY
Southern DHB launch integrated service for COPD patients
A new electronic standardised discharge process for patients admitted to Dunedin hospital with acute Chronic Obstructive Pulmonary Disease (COPD) means patients have more integrated care between hospital and general practice, rehabilitation and community-based services.
RURAL HEALTH
Otago institutions work to create virtual centre for rural health education
Three Otago institutions are teaming up to improve the future of rural health care.
TOBACCO, DRUGS AND ALCOHOL
Over the Limit: 'Nothing good happens after 3am': Alcohol's part in assaults
Whether it's a mild hangover, a booze blackout, or full-blown addiction, most Kiwis know all too well the harm alcohol can cause. Over the Limit takes a close look at that harm, and why we drink the way we do.
Over the Limit: We need to know more about how, what, where and why we're drinking
Whether it's a mild hangover, a booze blackout, or full-blown addiction, most Kiwis know all too well the harm alcohol can cause. Over the Limit takes a close look at that harm, and why we drink the way we do.
WOMEN'S HEALTH
Three-fold uptake in contraceptive implants since government funding introduced
In the six weeks since two new contraceptive implants were funded, Family Planning has inserted nearly three times as many than over a similar period last year.
INTERNATIONAL NEWS
Nurses sleep less before a scheduled shift, hindering patient care and safety
EurekAlert (press release)
Nurses sleep nearly an hour and a half less before work days compared to ... The findings are published in Sleep Health, the journal of the National ...
Nurse bullying can be common, but should not be tolerated
About 84% of nurses have experienced being bullied at work, which the American Nurses Association defines as "repeated, unwanted, and harmful actions intended to humiliate, offend, and cause distress in the recipient," writes registered nurse Corin Mauldin of the University of Connecticut. Nurses may find that reporting bullying can be empowering, Mauldin writes.
Using temporary nurses can increase risk of patients dying, warns new study
Researchers say the findings, published in the Journal of Nursing Scholarship, are a warning sign that the common practice by many hospitals of ...
Nurse-Led Patient Education and Follow-Up Improves Quality of Life After Bariatric Surgery
A program of nurse-led education about bariatric surgery, as well as telephone follow-up following surgery, resulted in significant improvements in patients' overall quality of life, according to study results published in Bariatric Surgery Practice and Patient Care
ARTICLES OF INTEREST
Promoting the Role of the Nurse with a Unique Nurse Identifier
Contributing to positive patient health outcomes is one of the ultimate responsibilities of nurses, as well as health care teams as a whole. With health care systems evolving, the value of each contributing member of a health care team can be expected to be analyzed even further. In the past, it has been difficult to track and analyze how nurses, specifically, contribute to patient health outcomes.
Development and validation of nurse managers' empowering behavioral scale for staff nurses. Sasaki, M, Ogata, Y, Morioka, N, Yumoto, Y, Yonekura, Y. Nursing Open. 2019; 00: 1– 11. https://doi.org/10.1002/nop2.414
In this study, we developed and verified the Nurse Managers' Empowering Behavioral Scale for Staff Nurses (NMEB‐SN).
A qualitative study of how inter‐professional teamwork influences perioperative nursing. Holmes, T, Vifladt, A, Ballangrud, R. Nursing Open. 2019; 00: 1– 10. https://doi.org/10.1002/nop2.422
To explore Norwegian operating room nurses' perceptions of how team skills in the inter‐professional operating room team influence perioperative nursing in relation to patient safety.
"Guarding their practice": a descriptive study of Canadian nursing policies and education related to medical cannabis. Balneaves, L.G., Alraja, A.A. BMC Nurs 18, 66 (2019) doi:10.1186/s12912-019-0390-7
In Canada, federal regulations allow Nurse Practitioners (NPs) to authorize medical cannabis. Nursing regulatory bodies, however, have been hesitant to include medical cannabis within NPs' scope of practice. As the interest in cannabis increases, NPs have the potential to play a pivotal role in promoting the safe and appropriate use of cannabis. This study aimed to: summarize nursing policies in Canada related to medical cannabis; explore the perspective of nursing regulatory bodies regarding practice and policy issues related to medical cannabis; and examine the inclusion of medical cannabis content within Canadian NP curricula.
The above information has been collated for the College of Nurses Aotearoa (NZ) Inc by Linda Stopforth, SNIPS and is provided on a weekly basis. It is current as at Tuesday 17 December 2019
If you have any feedback about content - what parts are most useful or what you would like added - please email admin@nurse.org.nz
For more up to date news and information follow SNIPS at:
Facebook: Snips Info
Twitter: @SnipsInfo