News bulletin 8 January 2020
on 8 January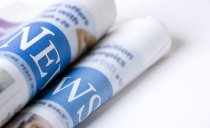 Welcome to the College of Nurses Aotearoa News Update.
No. 476, Wednesday 8 January 2020
Weekly news round-up of nursing and health information in New Zealand and internationally
NATIONAL NEWS
Nurse leader and educator Jenny Carryer still has much to accomplish
Massey University School of Nursing Professor Jenny Carryer has taken out top honours in the wider Manawatū area, being appointed a Companion of the New Zealand Order of Merit in the New Year's Honours list.
Nurse and educator Annette Milligan recognised for public health work
Nelson woman Annette Milligan started the Independent Nursing Practice in the late 80s because she knew more could be done to improve women's access to health services.
Nursing pioneer steps down after 50 years of service
A Southland pioneer in nurse-led clinics says the drug basket is getting bigger when it comes to treating cancer patients.
Nurse Trish Clark has recently retired after 50 years in the health profession. She spent 35 of those years working in the oncology department at Southland Hospital, and part of her work involved walking patients through their treatment journeys.
Year of the nurse to celebrate profession
Nurses in New Zealand will come together next year to celebrate the International Year of the Nurse. 2020 has been chosen by the World Health ...
Back home from heart of Samoa's deadly measles outbreak, nurse shares her story
Three days after she said yes, senior nurse Kailua Faafoi was walking off a plane in Samoa, carrying her vaccination papers, and wondering what she ...
Nurse says emergency room dangerously understaffed
A registered nurse is breaking her silence about a horror experience ... RNZ has agreed not to name the nurse as she fears speaking out could ...
Approximately 3 out of 10 (28.7% of 57,833) New Zealand nurses qualified overseas. In 2019 alone, 2,294 IQNs were added to the New Zealand ...
AGING AND AGED CARE
Staying connected helps mental health in elderly
Loneliness among elderly people can lead to a downward spiral where poor mental health is intertwined with isolation, according to research.
CHILD AND MATERNAL HEALTH
A screening programme that has seen thousands of newborn babies avoid a potential life of ill-health and suffering has celebrated its 50th anniversary.
Research shows inequities in children's sleep
New research has found significant differences in the quality and amount of sleep young children are getting, with ethnicity and socioeconomic depriviation key determining factors.
DHBs
Health boards struggling to recover debts from overseas visitor treatment
Overseas visitors have racked up millions in treatment bills in New Zealand hospitals over the past five years – only a portion of which is likely to have been recovered.
EMERGENCY MEDICINE AND SERVICES
Online triage tool may help patients decide if they need immediate care
(Reuters Health) - An online tool that analyzes symptoms may help people decide whether to seek immediate care in the emergency room or to adopt a wait-and-see strategy, a new study suggests.
HEALTH SYSTEM
Charity Hospitals are growing to meet the demand for elective treatment
Public waiting lists are too long and charity hospitals are filling the gaps, with a new one soon to be established in Southland. Reporter LOUISA STEYL asks whether charity hospitals are really needed in New Zealand?
PHARMACY
Fifth death linked to epilepsy brand switch
A fifth death has been reported to the Centre for Adverse Reactions Monitoring on suspicion it is related to Pharmac's brand switch of epilepsy drugs.
PRIMARY HEALTH CARE
Kiwis could avoid GP visits with free data plans
Kiwis may be getting free mobile data to help them avoid unnecessary GP visits, thanks to a Southland test run.
RESPIRATORY
Smokey orange skies: The health effects and science behind it
New Zealand is unlikely to be much affected by ash from Australia's bushfires but vulnerable people should be sensible, and care should be taken around untreated drinking water, a physicist says.
TOBACCO, DRUGS AND ALCOHOL
Up in smoke: A single cigarette will cost nearly $2
The cost of a single cigarette is about to reach nearly $2 as New Zealand's smokefree deadline looms.
The latest rise in a series of annual tax-based price increases on cigarettes comes into effect on New Year's Day meaning a pack of 25 cigarettes will cost more than $40. Throughout 2018, the price of a pack has hovered around $38, according to Statistics NZ.
Whangarei meth users access NZ-first programme as police, clinicians join forces
The area with the country's highest meth use is seeing police and clinicians partner up to reduce demand for the drug.
INTERNATIONAL NEWS
Medical Student Creates First Disposable Hijab - Hospital Now Offers Them To Muslim Staff
Thanks to the efforts of one medical student, Royal Derby Hospital in the U.K. is the first hospital to offer disposable hijabs for healthcare workers.
The disposable hijab was introduced by junior doctor Farah Roslan, a practicing Muslim, who came up with the idea during her training. She was wearing her traditional headscarf all day, which, she noted, was not particularly clean or "ideal." Concerned the hijab might be a potential source of infection, she was told that she could not participate in the OR as a medical student.
PTSD: A mental health issue among nurses, too
Post-traumatic stress disorder is a silent scourge being experienced by nurses everywhere, whether they are serving in the military or in civilian facilities, and mental health experts now acknowledge that PTSD does affect nurses. "We know PTSD is present, and it drives nurses away from the bedside," said Cheryl Peterson, ANA's vice president of nursing programs.
Leaders must support nurses amid burnout crisis, nursing scholar says
Cynda Hylton Rushton, a clinical ethics professor in the Berman Institute of Bioethics and the School of Nursing at Johns Hopkins University, says as many as 45% of nurses experience some type of burnout, leading to professional dissatisfaction, compelling some to leave nursing entirely, and in some cases contributing to health issues and suicide. Among the solutions, she says, are "health system leadership, dismantling systemic barriers to providing safe and quality care, and supporting the resiliency and integrity of front-line clinicians and learners in the health professions."
WORKPLACE
'The B-word': Is enough being done to end New Zealand's culture of bullying?
As many as one in three New Zealanders report workplace bullying or harassment every year, while the proportion of Kiwi kids who experience bullying is greater than in almost all other developed countries. LEE KENNY reports
ARTICLES OF INTEREST
Emergency nurses' Evidence-Based Practice attitudes, self-efficacy, knowledge, skills and behaviors before an educational intervention – Baseline of a Randomized Controlled Trial
Koota, Elina et al.
Collegian, Volume 0, Issue 0
Background
Emergency nurses are expected to follow recent research findings and ensure that their practice is based on evidence. Yet, during busy work-shifts in overcrowded emergency departments, evidence-based practice (EBP) is not always implemented.
Aim
To describe emergency nurses' EBP attitudes, self-efficacy, knowledge, skills and behaviours at the baseline of a RCT.
Nurses' intentions to respond to requests for legal assisted‐dying: A Q‐methodological study. Wilson, MR, Wiechula, R, Cusack, L, Wilson, M. J Adv Nurs. 2019; 00: 1– 12. https://doi.org/10.1111/jan.14257
Aims
To explore the intentions of nurses to respond to requests for legal assisted‐dying.
Background
As more Western nations legalize assisted‐dying, requests for access will increase across clinical domains. Understanding the intentions of nurses to respond to such requests is important for the construction of relevant policy and practice guidelines.
RESOURCES ONLINE
Health in the age of disasters.
... As emergency services respond to the immediate risks, the health impacts of natural hazards are also important to consider. Floodwater can spread infectious diseases; heatwaves can aggravate existing medical conditions and exposure to disasters can lead to stress and trauma.
The above information has been collated for the College of Nurses Aotearoa (NZ) Inc by Linda Stopforth, SNIPS and is provided on a weekly basis. It is current as at Tuesday 17 December 2019
If you have any feedback about content - what parts are most useful or what you would like added - please email admin@nurse.org.nz
For more up to date news and information follow SNIPS at:
Facebook: Snips Info
Twitter: @SnipsInfo