News bulletin 19 February
on 19 February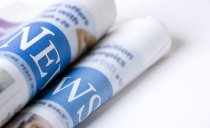 Welcome to the College of Nurses Aotearoa News Update.
No. 482 Wednesday 19 February 2020
Weekly news round-up of nursing and health information in New Zealand and internationally
NATIONAL NEWS
New Wellington campus nursing facility replicates hospital ward
A modern nursing ward that replicates a hospital ward, with bedside equipment including oxygen and call bells, has recently been opened at the University's Wellington campus.
Plunket logo acknowledges founding Māori midwives
Plunket is aiming to better cater to whānau Māori under its new branding.
Hutt emergency department staff still waiting for report on assaulted colleagues
Hutt Hospital staff are still in the dark weeks after being promised access to a report on the assault of four colleagues.
From Monday 17 February she will be working closely with Centre Manager Sonya Smith and Clinical Lead Dr Margaret Fielding to further strengthen patient safety and enhance staff leadership at the hospital. Read more
CORONAVIRUS
Media Update COVID-19, February 15
There continues to be no confirmed cases of COVID-19 in New Zealand.
This afternoon, the Government announced that temporary restrictions on travel from China will remain in place as a precautionary measure to protect against the spread of the COVID-19 coronavirus.
Prof Raina MacIntyre - Corona virus / Covid-19 update
Professor Raina McIntyre leads the Biosecurity Research Program at the Kirby Institute at the University of New South Wales in Sydney.
We're in danger of drowning in a coronavirus 'infodemic'. Here's how we can cut through the noise
The novel coronavirus that has so far killed more than 1,100 people now has a name – COVID-19.
The World Health Organisation (WHO) didn't want the name to refer to a place, animal or certain group of people and needed something pronounceable and related to the disease
DHBs
Breakdowns between surgeons impacting patients: CEO
The head of the Southern DHB has admitted that breakdowns between surgeons - including personal attacks - have impacted on the delivery of care for colonoscopy patients.
Disruption for patients as Wellington Regional Hospital replaces 28km of faulty pipes
Every part of Wellington Regional Hospital will have to shut down over the next six years as more than 28.7km of faulty copper pipes are replaced.
Waitemata DHB moves to grow its Maori workforce
Waitematā DHB is thought to be the first district health board in the country to create a role designed specifically to recruit more Māori into its workforce.
EMERGENCY MEDICINE AND SERVICES
NZ 35th in pandemic preparedness
New Zealand's poor rating internationally for pandemic readiness is not reassuring, Prof Sir David Skegg says.
Speaking in a question and answer session as a guest at the Dunedin branch of the Green Party's monthly meeting this week, Prof Skegg said the Global Health Security Index, which ranks countries on their pandemic preparedness, had New Zealand at 35th last year, compared with Australia's 4th placing.
ETHICAL ISSUES
Canadian researchers find majority who chose euthanasia were receiving palliative care
A new study has dispelled concerns people who choose euthanasia are driven by social or economic vulnerability, researchers say.
INFECTION CONTROL
To slow an epidemic, focus on handwashing
A new study estimates that improving the rates of handwashing by travelers passing through just 10 of the world's leading airports could significantly reduce the spread of many infectious diseases. And the greater the improvement in people's handwashing habits at airports, the more dramatic the effect on slowing the disease, the researchers found.
MEASLES
Measles outbreak: No new New Zealand cases for only the second time in 11 months
There were no measles cases in New Zealand last week, for just the second time in almost a year.
MENTAL HEALTH
Poverty, loneliness behind high rates of suicide among elderly men
A focus on reducing death by suicide among young people is ageist and misleading, an expert in mental health among the elderly says.
OBESITY / SUGAR
Middlemore doctor slams Government over obesity 'inaction'
Dr David Galler is breaking another patient's untimely demise to loved ones gathered in a Middlemore Hospital waiting room.
INTERNATIONAL NEWS
UK burns specialist matron flies to New Zealand to care for volcanic eruption patients
RCNi
Posted 14 February 2020 - 11:27. Lucy Hall responded to NZ government appeal for international help to relieve over-stretched nurses ...
Modernize scope of practice for health-care professionals, researchers say
Around the country, the collective voice of eight directors of health workforce research centers came together to call for a reforming of laws and regulations that limit the practice of health professionals.
WELLBEING
To nap or not to nap on night shift?
To nap or not to nap on night shift – does it reduce fatigue? That is the question nurses at the Royal Children's Hospital (RCH) in Melbourne asked in trialling the effects of scheduled sleeping during night shift.
ARTICLES OF INTEREST
Patient experience of communication consistency amongst staff is related to nurse–physician teamwork in hospitals. von Knorring, M, Griffiths, P, Ball, J, Runesdotter, S, Lindqvist, R. Nursing Open. 2019; 00: 1– 5. https://doi.org/10.1002/nop2.431
Aim
To investigate whether nurse reported teamwork with physicians was associated with patient perceived consistency in staff‐to‐patient communication.
Design
A cross‐sectional survey design was used, drawing on data collected from two surveys in England.
The above information has been collated for the College of Nurses Aotearoa (NZ) Inc by Linda Stopforth, SNIPS and is provided on a weekly basis. It is current as at Tuesday 18 February 2020
If you have any feedback about content - what parts are most useful or what you would like added - please email admin@nurse.org.nz
For more up to date news and information follow SNIPS at:
Facebook: Snips Info
Twitter: @SnipsInfo