News bulletin 26 February
on 26 February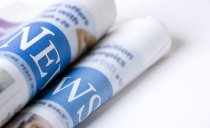 Welcome to the College of Nurses Aotearoa News Update.
No. 483 Wednesday 26 February 2020
Weekly news round-up of nursing and health information in New Zealand and internationally
NATIONAL NEWS
Otangarei nurse-led clinic addresses GP shortage
The nationwide shortage of GP's has taken a toll on the small urban community of Otangarei. Community health provider Te Hau Awhiowhio Trust Hauora has been struggling for a long time to try and secure a fulltime GP. So a collective of highly skilled nurses, have taken up the challenge. They form the core of medical practitioners that service the high needs, low income registered population.


Nelson's Annette Milligan dedicated to supporting sexual assault victims
On the back of a 30-year career as a nurse and public health campaigner, Annette Milligan has a new role that will see her focus on improving outcomes for victims of sexual assault.


New Zealand spends nearly $1 million on donated skin to treat Whakaari/White Island victims
After the eruption, orders were placed overseas for just over 338,000 square centimetres of skin, the largest order ever made by the New Zealand Blood Service.
AGING AND AGED CARE
Drugging the elderly: The aged care industry responds
Aged Care Registered Nurses (RNs) are taking the lead across New Zealand's rest homes in this person-centred approach that is starting to yield ...
CORONAVIRUS
Coronavirus will arrive in New Zealand, say medical experts
Authorities need to prepare for the coronavirus (Covid-19) outbreak reaching New Zealand, say two top experts who warn our country likely won't stay free of the disease for long.


Coronavirus: New Zealand hospitals prepare for 'breaking point' if virus clashes with flu season
Hospitals around New Zealand will be reaching breaking point if coronavirus hits Kiwi shores around the time flu season sets in, the Association of Salaried Medical Specialists is warning.
NZers Need To Work Together In Preparation For Likely Coronavirus Pandemic, Otago Expert Says
The likelihood of New Zealand remaining coronavirus-free is low and the country should be preparing for a pandemic, a University of Otago, Christchurch infectious diseases specialist warns.
Coronavirus: Jacinda Ardern reveals how New Zealand would cope with any outbreak here
The Government has decided to extend a ban on foreign travellers arriving from China to protect against the spread of coronavirus.
Government agencies launch rapid research response to COVID-19 threat - HRC
The Health Research Council of New Zealand (HRC) and the Ministry of Health have announced a rapid research response to combat the novel coronavirus disease (COVID-19) threat, and ensure New Zealand is further prepared should the outbreak reach our shores.
'Pandemic fits the Disease X category': World Health Organisation's coronavirus warning
Years ago, experts warned that a mysterious rampant illness could spark a global health epidemic.
EMERGENCY MEDICINE AND SERVICES
Emergency doctor: 200 Kiwis could be saved each year if common drug ditched
Up to 200 Kiwis could be saved each year if a common medicine preventing stomach ulcers was avoided in hospitals' intensive care units (ICU).


HEALTH INEQUITY
Why do Māori suffer inequality in the health system? One expert says it's 'white privilege
Imagine this: Oliver and Tamati both suffer from kidney disease. Oliver is Pākehā and Tamati is Māori. Being Pākehā means Oliver is more likely to live longer with the disease than Tamati, more likely to get a new kidney, get on a wait list, and receive the best treatment. This scenario is playing out across the health system every day in a range of conditions. Now, as Carmen Parahi reports, there is growing evidence systemic inequalities represent 'white privilege'.


'Life or death' challenge for Government to declare racism a public health crisis
The Government should declare racism a public health crisis, says an academic who has given up being "polite" about the topic.'
HEALTH TECHNOLOGIES
First patient aided by remote service
A new video-link stroke service based in Christchurch has helped its first remote patient - in Otago - to a full recovery
INFECTION CONTROL
NSW sepsis pathway outperforms international model
Sepsis Kills — the adult sepsis pathway (ASP) developed by the Clinical Excellence Commission and used in NSW hospitals — was shown to be more effective than the internationally recommended Quick Sequential (Sepsis-related) Organ Failure Assessment (qSOFA), as demonstrated in a Macquarie University study.
TOBACCO, DRUGS AND ALCOHOL
Legalising cannabis: Supporters, opponents take swipes at each other as polls show knife-edge decision
Recent polls on legalising recreational cannabis show support falling for the 'yes' vote, but also a significant number of undecideds who could ultimately swing the September 19 vote.
Meth use and impact on violence laid bare in world-first study
Almost a third of middle-aged New Zealanders have tried methamphetamine at least once, according to a new University of Otago, Christchurch study looking at the link between using the drug and violence in the general population.

INTERNATIONAL NEWS
Pacifc nursing shortage a health threat
But while threats like the measles, dengue fever and the coronavirus were on the agenda, the region's chronic shortage of nurses was also identified ...
Nursing when the heat is on: The role of a Burns Nurse Practitioner
Burns Nurse Practitioner Hana Menezes cut her teeth nursing in the Intensive Care Unit where the firsthand exposure to a broad range of patients and specialties saw her pinpoint an interest in burns.
Hospitals with internationally trained nurses have more stable, educated nursing workforce

Having more nurses trained outside of the United States working on a ... Rory Meyers College of Nursing published in the journal Nursing Economic$.
Patient complaints could forecast violence against nurses, study shows
Patient and family member complaints are "directly related" to increased reports of both emotional abuse and physical violence against nurses in the workplace, according to a study published in Nursing Open.
Fall in school nurses prompts fears that children's lives are 'at risk'
The number of nurses in schools has fallen in recent years, prompting fears that pupils' lives are being put "at risk". Teaching assistants are being ...

ARTICLES OF INTEREST
This article is not freely available but may be accessed through databases and libraries to which readers have access.
The influence of organizational culture, climate and commitment on speaking up about medical errors. Levine, KJ, Carmody, M, Silk, K. J Nurs Manag. 2020; 28: 130– 138. https://doi.org/10.1111/jonm.12906
Aim
Speaking up about medical errors is an essential behaviour for nurses in pursuit of their goal of maintaining patient safety. This study was designed to understand how a hospital's culture and climate can impact a nurse's active behaviour in this important health care activity.
Background
Research shows that while medical errors happen frequently, there is great variability on whether these errors are reported. As such, organizational culture, climate and commitment as well as employee perceptions associated with the reporting process were investigated to determine their impact on participants' intentions to speak up about medical errors.

The above information has been collated for the College of Nurses Aotearoa (NZ) Inc by Linda Stopforth, SNIPS and is provided on a weekly basis. It is current as at Tuesday 25 February 2020
If you have any feedback about content - what parts are most useful or what you would like added - please email admin@nurse.org.nz
For more up to date news and information follow SNIPS at:
Facebook: Snips Info
Twitter: @SnipsInfo