News bulletin 15 April
on 15 April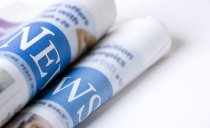 Welcome to the College of Nurses Aotearoa News Update.
No. 490 Wednesday 15 April 2020
Weekly news round-up of nursing and health information in New Zealand and internationally
NATIONAL NEWS
Coronavirus: What life is like on the front line of the Covid-19 fight
Within four hours of getting to Matamata - the site of an emerging coronavirus cluster - Debra Larsen and her team were welcoming the first car into the testing centre.
Award Acknowledges Courageous Nurses During COVID-19 Crisis
The New Zealand Nurse Of The Year Award by Geneva Staffing are accepting nominations until 5 pm Tuesday 12 May 2020 to mark Florence ...
Coronavirus: Retired community nurse works for free amid Covid-19 pandemic
So far, the NZ Nursing Council has issued 750 interim practising certificates to nurses seeking to assist in the pandemic, chief executive Catherine ...
Covid 19 coronavirus: Kiwi nurse Jenny McGee 'overwhelmed' after British PM Boris Johnson credited her skills for saving his life
The Invercargill-born nurse credited by British Prime Minister Boris Johnson for saving his life after he was struck down with Covid-19 is "overwhelmed" by the international response.
Covid 19 coronavirus: Whanganui nurses spend lockdown away from kids
Smith recorded a tearful video after saying goodbye to his daughter, urging people to take the lockdown seriously
Coronavirus: PPE still not available to some nurses at Burwood Hospital, site of six COVID-19 deaths
These concerns are not isolated to just one hospital; a nurse at Burwood Hospital, for instance - where six of New Zealand's nine COVID-19 deaths ...
Coronavirus: Inside Burwood Hospital's Covid-19 ward
It was a surgical ward until the level 4 lockdown restrictions came into play and elective surgeries were cancelled. Now, Ward GG at Christchurch's Burwood Hospital is an upsetting place for anyone to be, including its experienced nursing staff.
Covid 19 coronavirus: Eight healthcare workers in Auckland's DHBs have Covid-19
Covid 19 coronavirus: Eight healthcare workers in Auckland's DHBs have Covid- ... Two Waikato Hospital nurses test positive for virus, in self-isolation
'When a crisis occurs, we see the holes' - Pandemic spurs calls for more investment in healthcare ...
Junior doctors and nurses had been on strike before the coronavirus pandemic reached New Zealand, claiming the sector was under-valued.
DHBs accused of 'rationing' PPE say they're working to distribute it
District health boards accused of "rationing" masks and other personal protective equipment (PPE) insist they are working hard to get it to those who need it.
AGING AND AGED CARE
Covid-19: Health authorities reinforce message to rest homes after death
Rest homes will be reminded about the importance of maintaining the strictest standards to prevent the spread of Covid-19, after the second death linked to a facility in Christchurch.
Coronavirus: Deficiencies found at rest homes with Covid-19 cases
Health boards have been ordered to assess every rest home in New Zealand after deficiencies were found at facilities with coronavirus outbreaks.
Covid 19 coronavirus: Aged care review announced as Christchurch's Rosewood Resthome death toll reaches 6
How rest homes hit by coronavirus responded will be reviewed after deaths at one facility reached six - with "safe practice issues" identified, including how protective equipment was used.
Coronavirus: Rest home hails volunteers for helping care amid Covid-19 outbreak
Robert Brooks slowly pushes Joseph Snook through the rose gardens of Waikato's Atawhai Assisi rest home and hospital.
'Requests fallen on deaf ears': Rest homes consider buying Covid-19 tests
Rest homes are now looking at buying their own Covid-19 testing kits after the Ministry of Health refused to test new admissions
CORONAVIRUS/COVID-19
Covid-19: Social media misinformation putting Pacific communities at risk - government
Social media misinformation about Covid-19 is putting Pacific communities in New Zealand at particular risk, government advisors say.
Covid-19: Why is NZ's mortality rate so low?
With four deaths associated with Covid-19, New Zealand's mortality rate is just 0.3 percent. That's a stark contrast to Italy and the US, which have both recorded almost 20,000 deaths.
Lockdown could eliminate Covid-19 - new NZ research
There could have been hundreds more cases of Covid-19 in New Zealand already if a lockdown had not gone ahead, new modelling shows.
Covid 19 coronavirus: New data reveals bullet NZ dodged by locking down when we did
New modelling has revealed the bullet that New Zealand dodged by going into lockdown, with data suggesting officials would've otherwise been reporting several hundred new cases today.
New report quantifies the wellbeing costs of Covid-19 - New Zealand Initiative
A new report Quantifying the wellbeing costs of Covid-19 by the New Zealand Initiative shows how an economic hit of about 6.1% of GDP would be justified if it meant saving 33,600 lives during the Covid-19 pandemic.
Covid-19 surveillance system needs more attention - epidemiologist
New Zealand may be "close" to eliminating Covid-19 transmission but more detailed information is needed to be sure, epidemiologist Michael Baker says.
Recommendations for patients with diabetes during COVID-19 outbreak
People with diabetes can be more susceptible to—and can become sicker if infected with—any virus, including the new coronavirus. During this outbreak of COVID-19, it is important to be calm and make smart choices; that includes being well-prepared and watchful.
Website launched with covid info for Pacific communities in NZ
A new website dedicated to providing information on Covid-19 for Pacific communities across New Zealand has launched this week.
Study examines N95 mask sterilization approaches
Autoclaving, ionized hydrogen peroxide fogging, ethylene oxide gassing and vaporized hydrogen peroxide treatment yielded high efficacy in sterilizing contaminated N95 masks, and the autoclave treatment allowed the reuse of masks for at least 10 cycles, researchers in Canada reported in a prereview analysis. The findings also showed no filter function loss after several cleanings with two of the sterilization techniques.
EMERGENCY MEDICINE AND SERVICES
Coronavirus: Hospitals report patient drops
Doctors are concerned that a huge drop in emergency and acute patients at hospitals could be just the beginning of a healthcare "mess" that will need cleaning up in the aftermath of Covid-19. The number of patients at emergency departments around the country has halved since the lockdown began and other hospital departments are reporting similar drops. The Australasian College of Emergency Medicine, John Bonning, told reporter Kate Newton that the cancellation of elective surgery and many hospital clinics could have longer-term repercussions.
END OF LIFE CARE
Ron Paterson: Dying alone – Covid-19 and the right to support
... prevent the transmission of Covid-19. Taking extra steps to protect doctors and nurses, and other hospital patients, seems sensible and necessary.
FLU
Elderly, vulnerable groups have extra time to get flu vaccination
The Government is extending the time that certain priority groups are able to get their flu vaccine before it's made available to the wider public.
They'll now have until April 27 to get the jab
FOOD, DIET AND NUTRITION
The Government is planning to put folic acid in bread. Here's why
Consumer NZ supports putting folic acid in non-organic bread-making flour - saying it "balances consumer choice" with reducing devastating birth defects.
MENTAL HEALTH
New Zealand Maori Council Rolls Out Suicide Prevention And Mental Health Resources
New Zealand Maori Council rolls out suicide prevention and mental health resources, for whanau, small business and more
Sir John Kirwan launches mental health app free for all Kiwis
All Blacks legend Sir John Kirwan is stepping up to support all Kiwis during the COVID-19 pandemic with a leading-edge mental wellbeing app which will be available for free for the duration of the crisis.
PRIMARY HEALTH CARE
Kiwis getting sicker because they're putting off seeing their GP - RNZCGP
New Zealanders are getting sicker because great numbers of people have stopped calling their GPs during the lockdown, despite clinics being open and safe.
TOBACCO, DRUGS AND ALCOHOL
New research on possible adverse events to cannabis
A new study recently published in the Journal of Cannabis Research examines the potential "acute adverse reactions" associated with cannabis use.
INTERNATIONAL NEWS
WHO says there's a global shortfall of 5.9 million nurses as world battles coronavirus pandemic
There are just under 28 million nurses worldwide, about 5.9 million short of what the world needs to adequately care for the growing population.
COVID-19 Highlights Nurses' Vulnerability As Backbone To Health Services Worldwide
Echoing that call, Baroness Mary Watkins, Alternate-Chair of Nursing Now and co-chair of the report, underscored that nurses have also been attacked "not only with COVID care, but with Ebola, with AIDS, with HIV".
Pandemic a chance to teach about public health emergencies
Long-time nurse educator Mary Koithan, who is to take over as the dean of the Washington State University nursing college this summer, said the novel coronavirus pandemic is the right time to teach a new generation of nurses the skills they need for the current public health emergency and future emergencies. Koithan said it is challenging for nursing schools to teach exclusively online, but simulation allows educators to teach skills and clinical decision-making they may not be able to present in a real-world setting.
Moral distress among challenges faced by nurses
Nurses at the forefront of the fight against the novel coronavirus are at risk of experiencing moral distress, said Cynda Rushton, of the Johns Hopkins School of Nursing and Berman Institute of Bioethics, who pointed to the American Nurses Association Code of Ethics' guidance that nurses need to take care of themselves as well as their patients. "Part of being able to find integrity here is accepting the reality of our current situation and living with uncertainty -- acknowledging we're making decisions under constrained and difficult circumstances," Rushton said.
COVID-19: nurses find ways to connect with patients despite PPE and social distancing
Trusts are using innovative methods to humanise care during the pandemic
ARTICLES OF INTEREST
The Ethics of PPE and EMS in the COVID-19 Era
These are trying times for emergency medical services (EMS) personnel on the front lines of the COVID-19 pandemic. In this article we discuss two critical areas of concern. First, we articulate the ethical challenges EMS personnel face in the absence of having proper personal protective equipment (PPE) and offer some guidance on how to frame their decisions.
MINISTRY OF HEALTH
Medicinal Cannabis Scheme guideline and forms
Parts 1 and 5 of this guideline are still to come.
Part 2: Information for New Zealand Manufacturers and Packers
Part 3: Guidance for a New Medicinal Cannabis Product Application
This document outlines how to make an application for a new medicinal cannabis product.
Part 4: Guidance for Applicants for a Medicinal Cannabis Licence
This document provides guidance on applying for a Medicinal Cannabis Licence under the Misuse of Drugs Act 1975 (the Act) and the Misuse of Drugs (Medicinal Cannabis) Regulations 2019 (the Regulations).
While we have made every effort here to explain the scope of the information that you need to provide in your application, it is your responsibility to understand your obligations under the Act and Regulations and provide true and accurate information in your application.
The above information has been collated for the College of Nurses Aotearoa (NZ) Inc by Linda Stopforth, SNIPS and is provided on a weekly basis. It is current as at Tuesday 14 April 2020
If you have any feedback about content - what parts are most useful or what you would like added - please email admin@nurse.org.nz
For more up to date news and information follow SNIPS at:
Facebook: Snips Info
Twitter: @SnipsInfo