News bulletin 27 May
on 27 May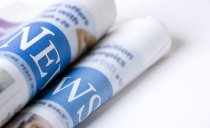 Welcome to the College of Nurses Aotearoa News Update.
No. 496 Wednesday 27 May 2020
Weekly news round-up of nursing and health information in New Zealand and internationally
NATIONAL NEWS
Hauora Heretaunga Staff Leading The Way In Improving Access To Care
The four nurses, Sonia Pedersen, Davina Te Ngahue, Roger Parr and ... Heretaunga, completed his training through the University of Auckland.
Rotorua Hospital welcomes back doctors and nurses to be
Student nurses returned back on May 11, the 14 fourth-year students on May 18 and five fifth years are due for their rotations in obstetrics/gynaecology ...
Middlemore health worker hurt in violent attack, WorkSafe urged to act
New Zealand Nurses Organisation (NZNO) professional nursing advisor Suzanne Rolls said nurses and healthcare workers had to deal with violent and ...
PMA Scholar: Continuing a legacy of service
For Samoan nursing student Phyllein Pauli Taetafe, it's learning from the failures in her life that have made her successful.
Covid 19 coronavirus: Support vital for vulnerable cancer patients during crisis
Tauranga-based supportive care nurse Angelique Ensor has seen first-hand the additional stress Covid-19 has placed on cancer patients. "It's been an ...
Kiwi nurse Franz Arevalo raising money for colleagues fighting coronavirus
Franz Arevalo, a West Auckland nurse who ran a funded clinical base unit for 10 weeks on the frontline of Covid-19 testing, is calling for fellow nurses ...
Primary Health Care Nurses Reject Pay Offer
The New Zealand Nurses Organisation (NZNO) has been negotiating the Primary Health Care Multi-Employer Collective Agreement (PHC MECA) ...
'NZMA supports NZNO call for nurses pay parity'
A sustainable nursing workforce is critical to general practice and NZMA supports the New Zealand Nurses Organisation's call for pay parity with DHB employed nurses.
Sacrifices Made To Keep Virus Free
Registered nurse Jackie Boucher and her husband, who is also a nurse, sent their three children away for the five-week Lockdown. She said her team ...
INTERNATIONAL NEWS
What it takes to be a clinical leader during the pandemic: key insights from CNO Lisa Oldham
Lisa Oldham, CNO and Vice President of Patient Care Services at Orange Regional Medical Center in Middletown, N.Y., has tenure in nurse leadership and witnessed how the Covid-19 pandemic brought her teams of nurses together during a time of critical need.
AGING AND AGED CARE
Low staff levels must be part of any reviews into the coronavirus outbreaks in NZ rest homes
New Zealand's residential aged care is the focus of three inquiries to understand why COVID-19 tore rapidly through some rest homes but not others.
Coronavirus: How Atawhai Assisi rest home stopped the spread of Covid-19
A Waikato rest home at the centre of a coronavirus cluster could be used as a blueprint for how to get things right.
CORONAVIRUS/COVID-19
Testing times: How a health workforce jumped up to help stamp-out New Zealand's coronavirus crisis
Many of the details are hazy, lost in the fog of a chaotic time that, when Dr Joshua Freeman looks back on it, he can only shake his head.
NZ Covid-19 vaccine strategy: Government provides $37m for development, distribution
A $37 million Covid-19 vaccine strategy announced by the government aims to help national and global efforts to create and distribute a vaccine to fight the coronavirus.
Covid 19 coronavirus: What your hospital did to get ready, and what comes next
Tents and portable cabins will remain at hospitals but other facilities rapidly converted to treat Covid-19 patients are returning to normal use.
Ministry of Health releases Covid-19 Health and Wellbeing Survey results
At the beginning of April, the Ministry of Health started issuing a daily survey to collect information about the health and wellbeing of New Zealanders, how they are doing, and how they are being impacted by COVID-19.
Covid-19: A lifetime of anxiety and vigilance continues for those most endangered by coronavirus
New Zealand's Covid-19 restrictions continue to ease as case numbers dwindle. However, a life of anxiety and constant vigilance continues for the immune-compromised. National Correspondent Carmen Parahi reports.
Unusual Symptoms of Coronavirus: What We Know So Far
While most people are familiar with the hallmark symptoms of COVID-19 by now—cough, fever, muscle aches, headaches and difficulty breathing—a new crop of medical conditions are emerging from the more than 4 million confirmed cases of the disease around the world.
Coronavirus: Dementia gene doubles risk of contracting Covid-19, study finds
A faulty gene linked to dementia doubles the risk of developing coronavirus, a new study has suggested.
Transmission of SARS-CoV-2 From Patients to Healthcare Workers
Among 121 healthcare personnel (HCP) exposed to a patient with unrecognized coronavirus disease 2019 (COVID-19), 43 became symptomatic and 3 tested positive for severe acute respiratory syndrome coronavirus 2 (SARS-CoV-2). These 3 HCP all had contact with the patient without personal protective equipment and exposure while performing physical examinations or during nebulizer treatments were more common. These findings were published in Morbidity and Mortality Weekly Report.
Nurses on the front lines during pandemics
American nurse, June 2020
This article provides an annotated bibliography on frontline nurses providing care during pandemics. The authors are all actively engaged in guiding and analyzing patient care, educating interdisciplinary team members on personal protective equipment (PPE), establishing evidence-based protocols, or supporting frontline nurses during the current COVID-19 pandemic.
New Research Reveals Risks of PPE-Related Skin Injuries
Some 42.8 percent of medical staff treating patients with COVID-19 have experienced serious skin injury due to the use of personal protective equipment (PPE) such as goggles, masks, face shields and protective gowns, according to a study published in Advances in Wound Care. The research found that injuries put providers at an increased risk of infection, with inadequate prevention and treatment measures in place.
FLU
Coronavirus: 360,000 Northern Hemisphere flu jabs have been ordered for NZ
Hundreds of thousands more flu vaccines have been secured for New Zealand, after issues with supply.
MENTAL HEALTH
Coronavirus: Demand for mental health, alcohol helplines increased in lockdown
Calls for help for anxiety and depression and alcohol and drug relapse increased during the coronavirus lockdown, new figures show.
Suicide rates will not inevitably increase because of the stress caused by Covid-19 but people's wellbeing needs to be watched carefully, WellSouth suicide prevention-postvention co-ordinator Bonnie Scarth says.
Mental health calls make up quarter of serious police dog bites
Mental health or emotional distress is a factor in almost a quarter of cases where police dog bites leave people needing hospital treatment, police figures show.
PUBLIC HEALTH
Spike in rheumatic fever cases in Wellington
There's been a dramatic spike in the number of Wellington children in hospital with the dangerous disease rheumatic fever.
TOBACCO, DRUGS AND ALCOHOL
Cannabis study provides glimpse into how New Zealand may vote in referendum
Middle-aged Cantabrians are more likely to be opposed to the legalisation of cannabis for recreational use than in favour of it, a University of Otago study suggests.
New Zealanders reluctant to talk to their doctor about medicinal cannabis, study finds
Half of New Zealanders using medicinal cannabis have never discussed it with their doctor out of fear of being judged, and very few use prescribed products
WORKPLACE
When you break down barriers to care, you build trust
Barriers to care can have a huge impact on patients' trust in their healthcare teams and on their recovery.
ARTICLES OF INTEREST
A nursing informatics response to COVID‐19: perspectives from five regions of the world.
Atique, S., … et al (2020),
J Adv Nurs. Accepted Author Manuscript. doi:10.1111/jan.14417
The 21st century has seen several infectious disease outbreaks that have turned into epidemics and pandemics including Severe Acute Respiratory Syndrome (SARS) which began in Asia in 2003 (Poon, Guan, Nicholls, Yuen, & Peiris, 2004), followed by H1N1 that emerged in Mexico and the United States in 2009 (Belongia et al., 2010). Next came the lesser known Middle East Respiratory Syndrome (MERS) originating in Saudi Arabia in 2012 (Assiri et al., 2013), after which the Ebola outbreak in West Africa took place from 2014 to 2016, with a more recent occurrence in the Democratic Republic of Congo from 2018 to 2019 (Malvy, McElroy, de Clerck, Günther, & van Griensven, 2019). To date, the coronavirus (COVID‐19) outbreak that started in Wuhan, in the Hubei province of China, in late December 2019 seems to be eclipsing all of these previous infectious diseases in terms of its global reach and impact (Wang, Horby, Hayden, & Gao, 2020). After being declared by the World Health Organization (WHO) as a public health emergency on 30 January 2020 (World Health Organization, 2020c), it was elevated to a pandemic status on 11 March 2020 (World Health Organization, 2020d). As of 28 April 2020, there are more than 2.9 million cases and 202,597 deaths reported worldwide (World Health Organization, 2020b).
Beyond tropes: towards a new image of nursing in the wake of Covid‐19.
Bennett, C.L., James, A.H. and Kelly, D. (2020),
J Clin Nurs. Accepted Author Manuscript. doi:10.1111/jocn.15346
On 21st December 2019 the first cluster of patients with 'pneumonia of an unknown cause', which was subsequently identified as a coronavirus or 'Covid‐19', were identified in Wuhan, China. As we now know the virus spread rapidly around the globe and on March 11th the World Health Organization (WHO) declared the virus a pandemic (BFPG, 2020). As we write, 201,315 deaths have been attributed to the virus internationally and there have been 2,844,712 confirmed cases (ECDC, 2020).
The above information has been collated for the College of Nurses Aotearoa (NZ) Inc by Linda Stopforth, SNIPS and is provided on a weekly basis. It is current as of Tuesday 26 May 2020
If you have any feedback about content - what parts are most useful or what you would like added - please email admin@nurse.org.nz
For more up to date news and information follow SNIPS at:
Facebook: Snips Info
Twitter: @SnipsInfo