News bulletin 21 Sept
on 21 September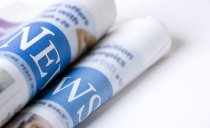 From NZ media this week 

Interpreters enable better healthcare, but need to be used more
The Primary Health Interpreting Service has published survey results showing the success of its December 2010 Interpreting Pilot in Auckland.
http://bit.ly/qSI99J 

Mental health bed numbers may be cut
Bed numbers at Auckland's under-pressure mental health unit face cuts as nursing staff prepare for a…http://www.nzherald.co.nz/nz/news/article.cfm?c_id=1&objectid=10752584 

Nursing advocates wary on taking stand on DHB pay offer
Nursing union leaders are taking a neutral stance and not recommending members accept or reject a lump sum and delayed pay increase offer from DHBs.
http://bit.ly/n9qKCA 

Proposed DHB MECA details at a glanceA quick bullet point summary of the outcome of two months of bargaining between nursing unions and the 20 district health boards.
http://bit.ly/nHgVrq 
Sleepy-nurses-sacking-unjustified
Waikato District Health Board has been ordered to pay almost $5500 to a registered nurse who was fired after sleeping on the job in a secure mental health ward at Waikato Hospital.

http://www.stuff.co.nz/national/health/5652232/Sleepy-nurses-sacking-unjustified

From-nurse-to-a-top-academic
Margaret Southwick is a strong believer that education transforms lives.
Having just clocked up 26 years' service at Whitireia Community Polytechnic in Porirua, Dr Southwick, dean of the health faculty, says furthering her own education opened doors career-wise.

http://bit.ly/qFnoRX
One in five children in severe hardship - report

A report on child poverty says at least one in five children experience severe hardship that compromises their health, education and future.
http://bit.ly/plmBYt
Ignoring child abuse becomes a criminal offense

Turning a blind eye to child abuse will now be classified as criminal after Parliament tonight passed a law to hold people accountable.

http://www.nzherald.co.nz/nz/news/article.cfm?c_id=1&objectid=10752053
Patients' top request of doctors: get the diagnosis right (audio)

The first national survey on the role of doctors has been published. (3′00″)

http://www.radionz.co.nz/national/programmes/morningreport
DHB nursing workforce not older but wiser

The nursing workforce is more experienced, on average no older, but growing steadily according to the latest district health board workforce snapshot.

http://bit.ly/r2DRrd
Consensus on new graduate places and career planning
National nursing organisations are backing a consensus statement that all new graduates have access to a government-subsidised new graduate programme in their first year.

http://www.nursingreview.co.nz/pages/section/article.php?s=News&idArticle=22067
Successful' physician assistant pilot ends
The 12-month pilot of using US-trained physician assistants has ended with both PAs intending to return to the US, but more could follow them in a wider pilot.

http://bit.ly/pEeHMc
NP education programme

A streamlined proposal for a registrar-style NP education programme has been released by the Nurse Practitioner Advisory Committee.

http://bit.ly/pu8umh

Health-jobs-for-Maori-plugged
An ambitious Taranaki joint venture to employ 500 Maori in the health and disability sector within the next 10 years is breaking national ground.

http://bit.ly/r3QJ62
Providing the best care for people with long-term health conditions

The three Auckland-based district health boards (DHBs) are testing new ways of managing the care of people with long-term health conditions

http://bit.ly/qjVnpA
Nurse-puts-turmoil-behind-her
A Christchurch resident hopes her graduation will mark the end of five years of "sadness and turmoil".
http://www.stuff.co.nz/national/5634869/Nurse-puts-turmoil-behind-her
'Stressed' nurse suspended for drug theft

A tearful nurse, suspended for stealing drugs, told of her regret and stressful working conditions at a tribunal hearing yesterday.

http://www.nzherald.co.nz/nz/news/article.cfm?c_id=1&objectid=10751673
Nurse-to-appeal-tribunal-decision
A nurse practitioner in Southland is appealing a decision made by the New Zealand Health Practitioners Disciplinary Tribunal.

http://bit.ly/mSsuRn
Maori-health-action-plan
An action plan focusing on Maori health in the region is to be introduced by Associate Health Minister Tariana Turia

http://www.stuff.co.nz/manawatu-standard/news/5621928/Maori-health-action-plan
From international media sources
Should Continuing Professional Development be Mandatory for Nurses?

In their article published in Collegian, Ainsley James and Karin Frances provide a review of literature relating to mandatory continuing professional development (CPD) of nurses and midwives, and how CPD helps nurses and midwives keep abreast of and respond to the evolving needs of the healthcare system and those who use it.

http://bit.ly/r0789p
Two thirds of nurse uniforms test positive for 'harmful' bacteria

Hospital nurses' uniforms are a breeding ground for potentially dangerous bacteria, study authors have warned.

http://www.nursingtimes.net/5034780.article?referrer=e3
ANA Releases New Social Networking Principles

Given the pervasiveness of social media, the American Nurses Association (ANA) has released its
Principles for Social Networking and the Nurse: Guidance for the Registered Nurse
, a resource to guide nurses and nursing students in how they maintain professional standards in new media environments

http://bit.ly/oSEPeW
Red Cross puts focus on nurses in disaster response

The American Red Cross has announced implementation of a nurse-led model to improve health services for survivors in communities that have been hit by disasters.

http://news.nurse.com/article/20110917/NATIONAL02/109190025/-1/frontpage
Croc ban for Welsh hospital staff

Hospital staff in Wales have been told they can no longer wear Croc-style sandals while at work due to safety concerns.

http://www.nursingtimes.net/5035131.article?referrer=e10
Public health

Meningococcal-outbreak-spurs-free-vacinations
An "outbreak" of Meningococcal C has spurred the Northland District Health Board (NDHB) to offer free vaccination to all young Northlanders

http://bit.ly/nsMOmS

Doctor-calls-for-nationwide-meningococcal-campaign
A doctor whose son died of meningococcal disease says a vaccination campaign in Northland should be rolled out nationwide.

http://bit.ly/pqd9pG

Deaths-cause-drug-worries
Controversial blood thinning drug Pradaxa is being monitored after four people, including one from South Canterbury, died while they were on the medication

http://www.stuff.co.nz/timaru-herald/news/5640885/Deaths-cause-drug-worries
Taking the "ouch" out of needle phobias
Help is at hand for health professionals having to jab needle-phobic children – and the parents and caregivers who have to deal with the distressing consequences.
http://bit.ly/nSKKPr
Diabetes Get Checked programme review

The Ministry of Health is to work with experts and Diabetes New Zealand to recommend new ways to support people with diabetes.

http://www.beehive.govt.nz/release/diabetes-get-checked-programme-review
 

Majority in NZ obese or overweight

New Zealanders have continued their relentless weight gain and 65 per cent of us are obese or overweight, according to a nutrition survey that has alarmed some public health experts.

http://www.nzherald.co.nz/nz/news/article.cfm?c_id=1&objectid=10752121
Health and wellbeing


Stress – cause, effect, and management

We are only just starting to understand how bad stress can be for our health and how we can best manage it.
http://www.listener.co.nz/commentary/stress-cause-effect-and-management/
Computers and social networking

Nursing

This is a free online tutorial to help university students develop their Internet research skills.

http://www.vtstutorials.co.uk/tutorial/nursing
Articles of interest
The Changing Mental Health Aftermath of 9/11--Psychological "First Aid" Gains Favor over Debriefings

Our understanding of how people experience trauma--and how best to help them recover from it--has changed greatly in the past decade

http://bit.ly/ocuLu2

Cultural safety: Nurses' accounts of negotiating the order of things
Fran Richardson and Lesley MacGibbon

Cultural Safety is a significant nursing discourse in the nursing education curriculum in Aotearoa New Zealand. However, when nurses graduate and begin working in different practice settings it is only one of several competing discourses they negotiate in their daily practice.
Cultural Safety, which is based on privileging the knowledge of the person who is being cared for, becomes a point of conflict within an environment where discourses of traditional nursing care and medicine compete. In this paper we examine how power relations are played out in practice settings by registered nurses who at times struggle to implement cultural safety knowledge in their work practices.

http://www.tepou.co.nz/knowledge-exchange/research/view/listing/660/
Nursing Management:
September 2011 - Volume 42 - Issue 9 - p 44–50
Healthcare in the United States is constantly changing and becoming increasing more complex. An essential portion of the recent Institute of Medicine report, The Future of Nursing: Leading Change, Advancing Health, focuses on the significance of nurses as leaders in healthcare.1 The American Nurses Association continues to encourage and support nurses to play a more proactive leadership role in the various settings in which they practice and at the state and national level.2

http://bit.ly/oa24CB
Reports online
He ara hou – the pathway forward: getting it right for Aotearoa New Zealand's Māori and Pasifika children

Henare, Manuka Professor. (2011, September). Auckland: University of Auckland.


 

Examines the statistics relating to our Māori and Pasifika children and shows that just over half of the 200,000 New Zealand children living below the poverty line, are Māori (59,651) and Pasifika (44,120).

http://www.everychildcounts.org.nz/resources/
 

(3rd item in list)
The above information has been collated for the College of Nurses Aotearoa (NZ) Inc by Linda Stopforth,

 

SNIPS

 

and is provided on a weekly basis.

 

It is current as at Wednesday 21 September 2011

If you have any feedback about content - what parts are most useful or what you would like added - please email
admin@nurse.org.nz