News bulletin 17 June
on 17 June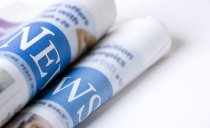 Welcome to the College of Nurses Aotearoa News Update.
No. 499 Wednesday 17 June 2020
Weekly news round-up of nursing and health information in New Zealand and internationally
NATIONAL NEWS
Pandemic nurse: 'We were in the trenches together'
When Invercargill nurse Andrea Knowler went home on Thursday night her "bubble" will be safer than before, when weeks of working in a pandemic testing centre comes to an end.
Nurse practitioner brings 23 years experience to medical chambers
When Beattie returned to New Zealand she began working at Group Medical Chambers as a practice nurse, along with being on the after-hours team ...
Waikato DHB Nurse and Midwife of the Year announced
Today in a ceremony with colleagues and supporters attending, Laurel Hodgson, an enrolled nurse at Te Kuiti Hospital, and April Irwin, associate charge ...
Primary health care nurses see red over pay parity - NZNO
Pay talks stalled yesterday and Mediation is the next step for primary health care nurses, says the New Zealand Nurses Organisation (NZNO).
Aged care faces crisis as nurses paid less than DHB peers
Aged care nurses who worked around the clock to keep residents safe during lockdown say they face a critical staffing shortage if their pay is not boosted to bring them in line with their District Health Board colleagues.
The state of our hospital facilities: New stocktake paints dire picture
The closest ever look at the country's hospitals reveals many intensive care units, operating theatres and emergency departments are in "poor or very poor" shape.
Hospital stocktake shows $14b in upgrades required and outdated IT systems
A new stocktake of the country's hospital facilities shows many IT systems are so old they will run out of technical support this year.
INTERNATIONAL NEWS
Nurse practitioners practice "more than medicine"
Vanderbilt University News
Nurse practitioners are often thought of as stopgaps to mitigate the shortage of primary care physicians, but in a new book, LaTonya Trotter, assistant ...
AGING AND AGED CARE
Aged care clusters introduced by staff or visitors - review
An independent review of Covid-19 clusters in aged care facilities confirms that the infections were introduced to the facilities by staff or visitors.
Deadly Rosewood cluster: Documents reveal breaches
A rest home overwhelmed by a coronavirus outbreak that claimed 12 lives was found in breach of its obligations including cleanliness, food and laundry services - and authorities became frustrated after a lack of contact by the owner
Aged care staff unfamiliar with Covid-19 epidemiological terminology - report
A review of Covid-19 clusters in aged care homes found staff were were not familiar with concepts such as outbreaks and clusters, but the NZ Aged Care Association says the onus is on the health ministry.
Coronavirus: Inside St Margaret's rest home cluster, with NZ's last Covid-19 case
For weeks, New Zealand watched and waited for the last active coronavirus case to recover. Meanwhile, the rest home linked to the final case was getting back to its feet after the deaths of four of its residents. Hannah Martin visited CHT St Margaret's to see how they have fared.
CHRONIC ILLNESS
GPs call for change after diabetes and other chronic conditions increasingly seen in younger patients
GPs are calling for a change of focus in the medical system, as increasing numbers of young adults are diagnosed with chronic conditions such as type 2 diabetes.
New research shows NZ health system not coping with chronic illnesses
New research published today by the Journal of Primary Health Care, which is produced by The Royal New Zealand College of General Practitioners shows that the New Zealand health system is not well set up to deal with multimorbidities.
CORONAVIRUS/COVID-19
Health experts: Why NZ needs a pandemic inquiry
Scientists are pushing for an official inquiry into New Zealand's response to Covid-19, arguing it would better prepare the country for the next big crisis.
Covid-19: Quality concerns over 4.9m masks in New Zealand - Ministry of Health
The Ministry of Health has identified concerns with the quality of 4.9 million masks purchased internationally as part of New Zealand's response to Covid-19.
Nurses Union wants safety assurances after concerns about millions of masks
RNZ
Cause of non-compliant masks entering New Zealand. The NZ Occupational Hygiene Society (NZOHS) said ashortage of disposable respirators, also ...
FLU
Covid-19 coronavirus: Virus lockdown restrictions squash flu
The flu has been squashed down to historically low levels in New Zealand, thanks to the raft of radical measures we used to crush Covid-19.
HEALTH FUNDING
Cash injection brings relief but anxiety over longterm funding remains
An injection of money into cash-strapped community health care services is expected to cover most of the immediate extra costs from Covid-19 but anxiety over long-term funding remains.
HEALTH SYSTEM
A major health report recommends a significant overhaul of NZ's DHB system – PM to lead the charge
A "once-in-a-generation" report into New Zealand's health sector has recommended a significant overhaul of the country's district health board system and the creation of new health agencies.
Health system reform – Expert Reaction
The government has committed to reforming our "complex and fragmented" health system after a long-awaited review proposed a major shake-up.
The Health and Disability System Review, chaired by Heather Simpson, recommends halving the number of District Health Boards and ending elections for DHB members. It also proposes a new Crown Entity, Health NZ, to focus on finances and operational work, as well as a Māori health authority.
Health system review explainer: How would you be affected?
ANALYSIS: The Government says it is committed to a major overhaul of the health system outlined in a health and disability review.
But how will it affect individual Kiwis?
Massive Opportunities For Maori With The Establishment Of A Maori Health Authority
National Maori Authority Chair, Matthew Tukaki, has welcomed the publishing of the Simpson Review into the Health and Disability system in New Zealand saying "It's a brutal look at the system but also a pathway of opportunity towards closing the gaps when it comes to the health inequities between Maori and non-Maori. Tukaki, who is also the Executive Director of the New Zealand Maori Council said that "the Interim Report stated clearly the lack of a collective culture in the health and disability system and, in particular, those very health inequities that have concerned Maori for a long time".
'It's weak for equity': Health and Disability review could do more for Pacific people, say experts
More funding for deprivation and ethnicity is proposed as a way to meet health needs in a review released today - but more could be done for Pasifika, health experts say.
Timeline: The evolution of New Zealand's public health system
As the findings of the $9.5 million review of the country's health and disability system led by panel chairwoman Heather Simpson are released on Tuesday, Stuff casts a microscope over the events that have shaped our health system over the past half-century.
HEALTH TECHNOLOGIES
How Nurses Will Lead The Adoption Of Telemedicine
Telehealth and telemedicine have enjoyed unprecedented growth in recent months, but even before then it was something patients were clamoring for. Of course, patients don't always know the risks of untested procedures and practices, so healthcare providers have to carefully weigh the risks and rewards before implementing something they can't easily take back.
Maze-like, outdated IT systems at DHBs flagged in national reviews
Health boards are working with tens of thousands of IT systems that don't easily connect, reviews have found.
MENTAL HEALTH
Mental health needs set to double in wake of Covid-19, report says
A new report warns of a mental health tsunami in the wake of Covid-19, with the number needing support tipped to double.
RANZCOG calls for funding for maternal mental health
Dedicated funding must be made available for maternal mental health and it is imperative women have access to specialist mental health services, according to the Royal Australian and New Zealand College of Obstetricians and Gynaecologists (RANZCOG).
How does racism impact on mental wellbeing?
"Racism isn't getting worse, it's getting filmed."
In 2016, Will Smith made this statement on a US talk show. After the death of African-American George Floyd in the United States last week, the clip, and the sentiment behind it, has been circulating widely.
Mental health services inspected generally got it right over 'lockdown' - Ombudsman
The Chief Ombudsman says his inspections of mental health facilities during the lockdown shows a good balance is possible between protecting people from COVID 19 and preserving human rights.
MIDWIFERY / MATERNITY
Midwives who worked during lockdown will get $2500 cheque
Community midwives, who provided care to pregnant, birthing and postnatal women during lockdown, will get $2500 from the Government in recognition of the costs they incurred during the pandemic.
PHARMACY
Pacific Pharmacists' Association address the information gap for Pacific population
A Pacific Pharmacists' Association (PPA) initiative headed by vice-president Diana Phone aims to address the "information gap" for Pacific populations and the public about accessing medicines and pharmacy services.
PUBLIC HEALTH
BMI inconsistent measure of obesity in Maori and Pacific people - research
BMI (Body Mass Index) is likely to be an inconsistent measure of obesity in Māori and Pacific patients, new University of Otago research reveals.
Study finds young adults slipping through gaps for rheumatic fever treatment
A national register of people with rheumatic fever is needed to help protect younger people missing out on vital treatment, senior clinicians say. Read more
TOBACCO, DRUGS AND ALCOHOL
New Zealand academics have slammed an in-schools live theatre programme designed to educate young students on the dangers of underage drinking. Read more
WORKPLACE
Having experienced the culture shock of moving from undergraduate study into the workplace firsthand, registered nurse Jennifer Hally decided to become a preceptor and role model to early career nurses and new staff members.
MINISTRY OF HEALTH
Ola Manuia: Pacific Health and Wellbeing Action Plan 2020–2025
Although many Pacific communities are thriving, overall, Pacific peoples in New Zealand experience significant and long-standing health inequities compared with many other groups. A fresh approach is needed to improve Pacific health outcomes.
We have developed Ola Manuia: Pathways to Pacific Health and Wellbeing Action Plan 2020–2025 with input from Pacific communities, the health sector, and relevant government agencies, to provide a new direction for Pacific health and improve Pacific health and wellbeing. This plan builds on the successes of 'Ala Mo'ui: Pathways to Pacific Health and Wellbeing 2014–2018' (Ministry of Health 2014).
In this publication, we set out priority outcomes and accompanying actions for the next five years to improve the health and wellbeing of our vibrant and growing Pacific population living in Aotearoa New Zealand. The plan can be used as a tool for planning, prioritising actions, and developing new and innovative methods of delivering results to improve Pacific health. For more information on improving Pacific peoples' health, visit the Ola Manuia 2020–2025: Pacific Health and Wellbeing Action Plan section.
ARTICLES OF INTEREST
Is there a relationship between moral competencies and the formation of professional identity among nursing students?.
Haghighat, S., Borhani, F. & Ranjbar, H.
BMC Nurs 19, 49 (2020). https://doi.org/10.1186/s12912-020-00440-y
Moral competencies are essential for nursing work. Professional identity is a set of values and beliefs that a person has about her/his job, which includes moral values as well. The development of moral competencies and formation of professional identity in nursing students occurs mainly during their college years. The aim of this study was to investigate the relationship between moral competencies and the formation of professional identity among nursing students.
The article below is not freely available but may be accessed through databases and libraries to which readers have access
Reflections on setting up a nursing preceptorship programme
Sharin Baldwin, Tracey Coyne, Claire Hynes, and Patricia Kelly
British Journal of Nursing, Vol. 29, No. 11: 627-631.
It is now common practice for preceptorship programmes to be offered to newly qualified nurses within the NHS. The Nursing and Midwifery Council expects newly qualified nurses to be given protected time for learning in their first year of qualified practice and to access support from a preceptor. This article discusses a preceptorship programme that has been implemented in a large integrated NHS Trust in north-west London and shares reflections and learning to date, which can benefit others wanting to roll out a similar programme in the UK.
The above information has been collated for the College of Nurses Aotearoa (NZ) Inc by Linda Stopforth, SNIPS and is provided on a weekly basis. It is current as of Tuesday 16 June 2020
If you have any feedback about content - what parts are most useful or what you would like added - please email admin@nurse.org.nz
For more up to date news and information follow SNIPS at:
Facebook: Snips Info
Twitter: @SnipsInfo