News bulletin 24 June
on 24 June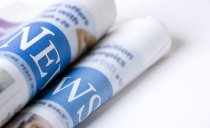 Welcome to the College of Nurses Aotearoa News Update.
No. 500 Wednesday 24 June 2020
Weekly news round-up of nursing and health information in New Zealand and internationally
NATIONAL NEWS
Northlanders encouraged to study nursing at NorthTec to meet demand
Dr Bev Mackay, NorthTec's nursing pathway manager, said the polytechnic cannot currently meet the demand for Bachelor of Nursing graduates in ...
Holograms Help SIT Nursing Students Prepare For Possible Covid-19 Patients
SIT has been among the very first in New Zealand to embrace cutting-edge technology such as augmented reality for training students, with the first ...
Community transmission 'can still sneak back in' - Nurse warns of second wave of Covid-19 in NZ
The risk of a second wave of Covid-19 in New Zealand is there and is real, according to an emergency nurse.
INTERNATIONAL NEWS
COVID-19: nursing is 'one of most dangerous jobs in the world'
International Council of Nurses urges governments to act now to protect staff
Fee cuts for nursing and teaching but big hikes for law and humanities in package expanding university places
The federal government will fund an extra 39,000 university places by 2023 in a package that will restructure the amounts students have to pay for courses to encourage them to "make more job-relevant choices".
Staffing levels and quality linked to COVID-19 toll in nursing homes
A new study shows that residents of long-term care facilities with lower nurse staffing levels, poorer quality scores, and higher concentrations of disadvantaged residents suffer from higher rates of confirmed COVID-19 cases and deaths.
Leadership of nurses a key in dealing with coronavirus pandemic: Joyce J. Fitzpatrick, RN
In the Year of the Nurse, during National Nurses Month in May and certainly throughout the COVID-19 pandemic, nurses and other health professionals on the front lines treating patients have been acclaimed as heroes—and heroes they are
Researchers propose new ICU admission model
The emergency triage protocol is used in catastrophic medicine situations, when the needs surpass healthcare resources, in the event of natural disasters, multiple accidents or terrorist attacks. The development of consensual clinical assessment criteria that substantiates the medical decisions during triage in these situations is still an open issue, despite several protocols being described in this regard. The current COVID-19 pandemic has posed a new scenario for the use of emergency triage for the admission of patients in ICUs.
AGING AND AGED CARE
Health and wellbeing of older NZers must be a focus post-Covid - expert
As older New Zealanders have borne the brunt of the Covid-19 pandemic, an Otago researcher warns there needs to be an emphasis on addressing older people's future needs and to help reduce ageing inequities. Read more

CANCER
Ministry's handling of cancer diagnosis during lockdown a 'disgrace', top oncologist says
The 22 Covid-19 deaths will pale in comparison to the wave of deaths from cancer that will hit New Zealand, a respected oncologist predicts.

CORONAVIRUS/COVID-19
Rigorous border system 'matter of life or death', public health expert says
A leading public health expert is backing the Opposition's attack on Covid-19 border controls saying a rigorous system is a matter of life or death.

Covid 19 coronavirus: Health Minister David Clark steps up testing as Govt faces further pressure
The Government has ordered regular mandatory testing of people working at the border including air crew and people working in quarantine and isolation centres as it faces continued pressure over past failures.
Chief Ombudsman To Begin Inspections Of COVID-19 Isolation Facilities
The Chief Ombudsman is to begin inspections of COVID-19 isolation and quarantine facilities set up for people arriving from overseas.
Coronavirus: Ministry of Health made series of PPE errors in COVID-19 response, Auditor-General ...
"Nurses out there were putting their lives in danger and were saying clearly then 'we've got access problems to PPE gear'," New Zealand Nurses ...
Covid-19 testing times and contact tracing in Auckland fails ministry's 'gold standard'
Covid-19 testing times and contact tracing in Auckland have failed to meet the "gold standard" set by the Ministry of Health, according to data released to RNZ.

Coronavirus: Roadblocks and luck stopped Māori bearing the brunt of Covid-19
Luck and community checkpoints stopped Māori from facing the worst of coronavirus, but a Māori health expert says better planning is needed to prevent a high death rate in future.
How Easily Does Coronavirus Spread at Home?
WEDNESDAY, June 17, 2020 (HealthDay News) -- COVID-19 spreads easily among people who live together and other family members, even before an infected person shows any symptoms, new research shows.
Coronavirus: WHO chief delivers stark warning as global rate of infection soars
World leaders must not politicise the coronavirus pandemic but unite to fight it, the head of the World Health Organisation has warned, reminding all that the pandemic is still accelerating and producing record daily increases in infections.

DIABETES
NZ's Slow Medicine Uptake Leads To 800 Diabetes Deaths Each Year
The Diabetes Foundation Aotearoa has estimated in a submission to Pharmac last month that New Zealand's long delayed adoption of modern diabetes medicines is leading to the death of about 800 people each year.
ETHICAL ISSUES
High Court judge says hospices won't have to provide assisted dying if Kiwis vote for euthanasia
A High Court judge says hospices will not be forced to provide assisted dying services if New Zealanders vote to legalise voluntary euthanasia at this year's general election.

HEALTH REFORMS
The biggest shake-up of the health system in a generation has been released to mixed reviews this week.
Opinion: Healthcare overhaul unaffordable without tax changes
OPINION: It's a truism that the answer you get depends very much on the kind of question that you ask.
Last week's landmark review by Heather Simpson into the health and disability system was no exception. Simpson's summarised terms of reference don't once mention the f-word: funding. Even the expanded terms of reference from back in 2018 mention it only once.
MENTAL HEALTH
'Aotearoa NZ can provide global leadership on mental health and wellbeing'
Aotearoa New Zealand has the opportunity to provide global leadership in responding to mental distress and addiction says Mental Health Commissioner Kevin Allan.

Mental health and addiction services 'moving backwards when it comes to Māori' - commissioner
Mental health and addiction services have got worse for Māori since work began to overhaul the system nearly two years ago and serious gaps remain for young mums and those in forensic units, according to a new report from the mental health commissioner, Kevin Allan.
Mental health services struggling to keep up with demand
The Mental Health Foundation says targeted funding towards kaupapa Māori services will alleviate growing demand for services, and help change the culture of the mental health sector. Read more
OBESITY / SUGAR
Expert review finds no progress in Govt action against obesity epidemic
Unhealthy diets are responsible for about one fifth of all preventable ill-health and premature deaths but, according to a new report from a panel of more than 50 independent and government experts nationwide, the Government has made virtually no progress on implementing healthy food policies in the last three years.
PHARMACY
Calls to review Pharmac model after more drug shortages
There are calls to review Pharmac's use of sole supply agreements with drug manufacturers in the wake of several shortages of medicines.
MINISTRY OF HEALTH REPORTS
Independent Review of COVID 19 Clusters in Aged Residential Care Facilities
The Ministry of Health has published the Independent Review of COVID-19 Clusters in Aged Residential Care Facilities report.
The report was commissioned by the Director-General of Health in April to learn from clusters of COVID-19 in Aged Care facilities so New Zealand would be better placed to manage any further occurrences.
The report, includes a number of recommendations for improvements which the Ministry will be seeking feedback from the sector on. Following the feedback on the recommendations the approach, priorities and agreed actions can be confirmed.
ARTICLES OF INTEREST
The article below is not freely available but may be accessed through databases and libraries to which readers have access
The scope and variance of clinical nurse specialist job descriptions
Ann-Marie Cannaby, Vanda Carter, Peter Rolland, Aimee Finn, and James Owen
British Journal of Nursing, Vol. 29, No. 11: 606-611.
Specialist nurses have been part of the nursing workforce for decades but articulating the scope of such roles, educational requirements, professional expertise and levels of pay is still widely debated within the workplace. This article reports on a study that examined a sample of clinical nurse specialist (CNS) job descriptions from across the UK. One hundred job descriptions were sourced, originating from various healthcare settings, and audited to explore their scope and content. In conclusion, the job descriptions showed a high level of agreement of the scope domains of a CNS role but were less consistent when considering the experience and educational requirements of CNSs.
The above information has been collated for the College of Nurses Aotearoa (NZ) Inc by Linda Stopforth, SNIPS and is provided on a weekly basis. It is current as of Tuesday 23 June 2020
If you have any feedback about content - what parts are most useful or what you would like added - please email admin@nurse.org.nz
For more up to date news and information follow SNIPS at:
Facebook: Snips Info
Twitter: @SnipsInfo