News bulletin 28 Sept 2011
on 28 September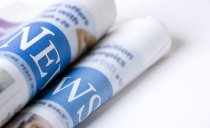 Welcome to the College of Nurses –
News Update.No. 72 –
28 September 2011 

From NZ media this week
 Still no PHO health worker professional development programme
The Southern Primary Health Organisation still has no health worker professional development programme, nearly a year after the super-sized PHO formed.
http://bit.ly/q0CEt6
100pc pass rate for quake nursing heroes
Nursing students are being hailed by leading medical staff as the unsung heroes of the February 22 earthquake for contributing hundreds of unpaid hours to the stretched medical sector.
http://bit.ly/rf3IZk
Drunk nurse resigns after drink-drive charge
A drunk nurse on her way to work at the children's ward in Whangarei Hospital was nearly three times over the legal limit.
http://www.nzherald.co.nz/health/news/article.cfm?c_id=204&objectid=10753814
Kids missing vital ops
Doctors are performing only one fifth of the tonsillectomies they should be, leaving thousands of Kiwi kids with eating, sleeping and performance issues.
http://www.nzherald.co.nz/nz/news/article.cfm?c_id=1&objectid=10754116
Hospital to lose six beds
The Auckland District Health Board is temporarily closing 10 per cent of beds at its troubled acute mental hospital.
http://www.nzherald.co.nz/nz/news/article.cfm?c_id=1&objectid=10753221
Health Innovation Hub given green light
The Canterbury District Health board is delighted the Ministers of Health and Economic Development have approved the establishment and funding of the New Zealand Health Innovation hub.
http://bit.ly/nzeGoN
Address to NZ Healthcare Summit 2011
Peter Dunne
This is now the third year that I have spoken at this event, and I am pleased to see that it has become a regular fixture on the health sector calendar because it is an important event each year.
http://www.beehive.govt.nz/speech/address-nz-healthcare-summit-2011
From international media sources
Nursing a direction on policy
Why nurses get to implement health policies but so few are involved in developing them is at the heart of a roundtable conference being held in Canada later this month.
http://www.scoop.co.nz/stories/GE1109/S00106/nursing-a-direction-on-policy.htm
The Current State of Nursing Education, Part I – BSNs, Certification and Professional Development
September 16, 2011 - Completing a nursing program to obtain licensure represents the beginning, not the end, of a nurses' educational preparation. With a rapidly changing health care environment, more nurses are seeking specialty certification and baccalaureate degrees.
http://bit.ly/qkucUl
The Current State of Nursing Education, Part II – Graduate Studies
September 16, 2011 - Nurses are increasingly returning to school for graduate degrees to gain more knowledge and skills to thrive as the country looks toward nurses to fulfill more primary care needs, implement new health information technologies and navigate changing reimbursement models.
http://bit.ly/qPIR2C
Union plans largest U.S. nurse strike at Kaiser, Sutter Health
With ongoing nursing shortages, hospitals have been struggling to fill gaps in providing care, as well deal with nurses dissatisfied with resulting staffing levels. But even the largest and most profitable health systems in California may find that avoiding nurse staffing issues can lead to a strike, further compromising care.
http://bit.ly/rhFRuE
New Providence charter school will fill a gap in nursing education
PROVIDENCE — More than 4,000 new nurses will be needed in Rhode Island by 2018.
Supporters say that's why the state will benefit from a charter school that offers graduates a high school diploma, college credits and the possibility of nursing assistant certification.
http://bit.ly/n51zey
Nurses in Scotland at 'breaking point'
The employment survey from the Royal College of Nursing (RCN) reveals that worries about cash and keeping their jobs are having an impact on nurses' morale on the wards
http://www.nursingtimes.net/5035551.article?referrer=e10
Must-see TV (USA)
Tele-ICU nurses provide an extra set of watchful eyes for critical patients
Combining telemedicine with hands-on critical care nursing has led to improved patient outcomes, created challenging professional opportunities for new and experienced nurses and raised concerns about "Big Brother" watching, but savvy clinicians have developed ways to successfully employ the technology. 
http://news.nurse.com/article/20110912/CRT01/110914001
Study identifies barriers to addressing poverty by primary care providers (Canada)
A recently published pilot study examines the barriers – and the solutions – to addressing poverty and its subsequent risk to health, by Ontario's primary care professionals.
The study was conducted through interviews with a dozen health experts in Toronto, including specialist physicians, general practitioners, nurse practitioners, community workers and advocates, social policy experts and researchers. It shows that primary care providers may:
Have a lack of understanding of the realities of living in poverty;Not collect sufficient information on their patients' social circumstances;Which leads to inappropriate care plans for their patients
See, "Barriers to primary care responsiveness to poverty as a risk factor for health" available at  http://www.biomedcentral.com/1471-2296/12/62

Public health
Measles risk for Jetstar, Air NZ passengers
Passengers who flew between Auckland and Wellington last week may have been exposed to measles, health authorities say.
http://www.nzherald.co.nz/nz/news/article.cfm?c_id=1&objectid=10753060

Rise in whooping cough cases cause for concern
Cases of whooping cough are on the rise in Nelson and Marlborough and this is only the "tip of the iceberg", say concerned health professionals.
http://bit.ly/nr00XM
Fears-of-surge-in-dementia
More than 26,000 New Zealanders may be unaware they are in the grip of dementia.
http://www.stuff.co.nz/national/health/5658121/Fears-of-surge-in-dementia
Killer bug claims third victim
Northland's outbreak of an infectious disease has resulted in a third death.
http://www.nzherald.co.nz/nz/news/article.cfm?c_id=1&objectid=10754518
Spate of meningococcal disease
A Wellington infant has been hospitalised with the potentially deadly meningococcal disease.
http://www.stuff.co.nz/national/health/5680767/Spate-of-meningococcal-disease
New Zealand "on trial" and challenged to eradicate Rheumatic Fever
New Zealand has failed to curb rates of rheumatic fever – a life threatening 'Third World disease' now found almost exclusively in Maori and Pacific peoples.
http://bit.ly/pHJe4n
Computers and social networking

Social media guide for researchers
The International Centre for Guidance Studies, University of Leicester and the Research Information Network have recently published, "Social Media: A guide for researchers". The guide was produced to give researchers a basic understanding of this rapidly evolving phenomena, and applications for use within the research realm.
Source:  Mental Health Notes
Articles of interest

Smoking and mental illness – breaking the link
There is a critical need to engage health care providers, policymakers, and mental health advocates in the effort to increase access to evidence-based tobacco treatment
http://www.nejm.org/doi/pdf/10.1056/NEJMp1105248
Foster cultural responsiveness on your unit
Nursing Management:
September 2011 - Volume 42 - Issue 9 - p 52–54
As patient populations become more diverse, the challenge for nurse managers to ensure delivery of individualized, patient-centered care intensifies. Every patient presents with unique healthcare beliefs, values, behaviors, and lived experiences, and their culture shapes and influences health decisions and perceptions of healthcare encounters.
http://bit.ly/nSABrS
'20 days protected learning' - students' experiences of an overseas nurses programme - 4 years on: a retrospective survey
From September 2005 the Nursing and Midwifery Council (NMC) introduced new arrangements for the registration of non-EU overseas nurses which requires all applicants to undertake '20 days of protected learning' time in the UK and for some, a period of supervised practice. A survey was undertaken at Bournemouth University, which offers a '20 days protected learning only' programme, to elicit overseas nurses' demographic details, experiences in completing the programme and their 'final destinations' once registered.
http://www.biomedcentral.com/1472-6955/10/7
The Widening Gap: Perceptions of Poverty and Income Inequalities and Implications for Health and Social Outcomes
Penelope Carroll, Sally Casswell, John Huakau, Philippa Howden-Chapman, Paul Perry
This paper looks at New Zealand perceptions of poverty and inequality and the implications for health and social outcomes. Changes in economic and social policies have contributed to increased economic and social inequalities in Aotearoa New Zealand over the past 20 years. Research shows that such inequalities have strong implications for health and social outcomes. The New Zealand Values Survey data (collected by computer-assisted telephone interviewing from New Zealanders 18 years and over in two random samples [n = 1,226 and n = 1,272] from December 2004 to March 2005, and later fused into one data set) provide insights into how New Zealanders feel about inequalities and what they are prepared to do about them. The majority of respondents stated they were prepared to pay increased taxes to provide better health services and a better standard of living for the elderly and the disabled. However, less than half were in favour of increased taxes for subsidised mortgages or government-owned houses for those in housing need, or to reduce student debt. Around two-thirds believed people were poor because of personal deficits and they were generally not in favour of any increase in government assistance to the poor. These findings have implications for government policies aimed at reducing underlying inequalities to achieve more equitable health and social outcomes.
http://bit.ly/mRyJL2
The transitioning experiences of internationally-educated nurses into a Canadian health care system: A focused ethnography
Beyond well-documented credentialing issues, internationally-educated nurses (IENs) may need considerable support in transitioning into new social and health care environments. This study was undertaken to gain an understanding of transitioning experiences of IENs upon relocation to Canada, while creating policy and practice recommendations applicable globally for improving the quality of transitioning and the retention of IENs.
http://www.biomedcentral.com/1472-6955/10/14
The above information has been collated for the College of Nurses Aotearoa (NZ) Inc by Linda Stopforth, SNIPS and is provided on a weekly basis.  It is current as at Wednesday 28 September 2011
If you have any feedback about content - what parts are most useful or what you would like added - please email admin@nurse.org.nz