News bulletin 22 July
on 22 July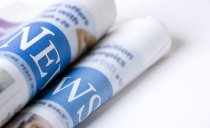 Welcome to the College of Nurses Aotearoa News Update.
No. 504 Wednesday 22 July 2020
Weekly news round-up of nursing and health information in New Zealand and internationally
NATIONAL NEWS
For one nurse, responding to the Government's call for volunteers in Dunedin during the Covid-19 lockdown was not so different from her usual work.
Barbara Turnbull spent the past 13 years working with Red Cross surgical teams in war zones.
Nurses oppose bed cuts for older mental health patients
Palmerston North Hospital is cutting beds for older people with mental health problems from 14 to seven, making up to 10 full and part-time staff redundant.
Health services nurse Covid hangover as lockdown leaves sickly legacy
The Covid-19 lockdown could leave a legacy of ill-health for people who put off seeking medical help during restrictions.
Health service managers have told MidCentral District Health Board members to expect problems arising from delayed care in areas including cancer, planned care and child health.
INTERNATIONAL NEWS
Gov't nurses get pay hike 18 years overdue
MANILA, Philippines — It took nearly two decades before nurses working in public hospitals ... For more news about the novel coronavirus click here.
Columbia's Ferrara Talks About Nursing in a Time of Upheaval
Expect more nurses to take on leadership and public policy positions, says Dr. Stephen Ferrara, DNP, FNP-BC, FAANP, editor of the Journal of Doctoral Nursing Practice and Associate Dean of Clinical Affairs at Columbia University Medical Center. Speaking to DailyNurse, Dr. Ferrara described his work managing the treatment of non-COVID patients during the New York outbreak and shared his views on the impact of COVID on the nursing profession.
New 24/7 mental health helpline launched for nurses in Scotland
Nurses in Scotland will now have "around the clock" mental health support, following the launch today of a national helpline as part of the country's ...
Pre-registration Nursing Masters now available in Adult and Children's Nursing fields
The School of Nursing and Midwifery at Queen's University Belfast has launched an innovative graduate entry Masters programme in Professional Nursing aimed at existing graduates from other disciplines who want to move into a career in nursing.
AGED CARE AND ELDERLY
Doug Wilson: protecting our elderly if Covid-19 returns to NZ
Our expert on ageing Doug Wilson's back with his take on how the ongoing Covid-19 pandemic will affect older New Zealanders and what we need to do to protect them should the virus start spreading again.
Campaign for mandatory staff-to-resident ratios in aged care homes - E tu
'Deliver safe staffing for our seniors' is the key message residents in rest homes and those working in the sector are urging the Government to commit to in the build-up to this year's election.
CANCER
Even Before COVID-19, Over Half Of All DHBs Not Hitting Cancer Treatment Targets
11 out of the 20 DHBs did not meet the faster cancer treatment target in the first two quarters of 2019/2020 according to data released late June.
CORONAVIRUS/COVID-19
How New Zealand could keep eliminating Covid-19 the border for months to come, even as the coronavirus pandemic worsens
Stringent border controls and mandatory quarantine give New Zealand a good chance to remain free of Covid-19 for months to come, according to our latest modelling.
Hipkins urges use of contact tracer app - 'Step up your efforts'
Health Minister Chris Hipkins has appealed to New Zealanders to use the contact tracer app, saying he believes there is a degree of complacency in this country, even as the risk grows every day.
GPs welcome new Covid-19 testing guidelines: 'You can't be complacent'
The criteria for Covid-19 testing has changed again and doctors are being urged to swab high-risk patients who are more likely to get critically ill from Covid-19. Read more
Coronavirus: Alert Levels localised, rather than nationwide lockdown, if Covid-19 community transmission re-emerges
Prime Minister Jacinda Ardern says the Government is unlikely to lock down the entire country if there was a community outbreak of coronavirus.
New Mobile Directory Provides Latest COVID-19 Information
Emergency Q, the mobile health hospital wait time app, now also offers a free, up-to-the minute directory of COVID-19 information to assist Kiwis in navigating vital health, employment and family support services. This includes information on COVID-19 itself, such as what to do if you have symptoms, plus a 'click to call' function to reach mental health support, alcohol and drug counselling, whanau ora services and employment advice.
Government setting aside remaining $14b of Covid-19 fund in case of second wave
The Government is setting aside the remaining $14b of the $50b Covid-19 Response and Recovery Fund, with no plans to spend it ahead of the election.
Covid-19 testing criteria back in question as community tests drop to 8 over weekend
Just eight people were swabbed for Covid-19 in the community on Sunday, prompting the government to look at whether to loosen testing criteria
Almost 200 documents created as blueprint for future Covid response
Much of Southern District Health Board's Covid-19 response was made up on the fly, surgery and radiology general manager Janine Cochrane says.
Reducing the risk of Covid-19-related deaths
Covid-19 should be a wakeup call to focus on healthy lifestyle changes, reducing the risks associated with any new waves of the virus or future pandemics, writes the University of Otago's Dr Margot Skinner
Pharmac, Covid-19 health response get slice of $302m fund
"The world is going to be living with the ongoing impacts of the Covid-19 global pandemic for some time," Hipkins said.
Some decontamination processes damage N95 face masks
Certain methods of decontaminating medical face masks for repeated use during the COVID-19 pandemic appear to damage the masks' integrity and protective function, according to new research.
A comprehensive review of COVID-19's effect on organ systems outside the lungs
In the early days of the COVID-19 pandemic, the disease was characterized by many as a flu-like respiratory infection mainly affecting the lungs. Now, physicians recognize that the coronavirus can impact organs throughout the body. In a collaboration among physicians at Beth Israel Deaconess Medical Center (BIDMC) and Columbia University Irving Medical Center, researcher-clinicians have conducted an extensive review of the latest findings on COVID-19's effect on organ systems outside the lungs. Their review, published in Nature Medicine, also summarized proposed mechanisms behind these wide-ranging systemic effects and provided clinical guidance for physicians
We asked multicultural communities how best to communicate COVID-19 advice. Here's what they told us
As COVID-19 cases began spreading across many multicultural communities in Melbourne last last month, Victoria's chief health officer said it was essential for the government to properly engage with linguistically diverse communities.
DENTAL CARE
Canterbury children record high levels of tooth decay
Nearly 20 per cent of Canterbury's 5-year-olds have tooth decay, prompting dental experts to call for a radical rethink of the way New Zealand provides oral health care.
DHBs
Waikato DHB criticised over newborn baby's death
Waikato DHB staff have been criticised for a "lack of critical thinking" and low staffing levels after a baby died in their care
Canterbury District Health Board seeks funding to catch up on 292 surgeries
Canterbury health authorities are seeking $4.4 million to catch up on surgeries that weren't able to be done due to Covid-19.
Shorter stockings, paper cups and cheaper drugs: Canterbury health authorities outline cost cuts
Thigh-high stockings are out and paper cups are in as Canterbury's cash-strapped health authority attempts to claw back costs.
Massive budget blow out for Hawke's Bay DHB
Hawke's Bay District Health Board has ended the financial year with a massive budget blow-out.
The DHB had set a deficit of $12.9 million, but come the end of the financial year this had blown out to a $43.3 million deficit – $30.4m worse than planned.
Counties Manukau DHB hits back at claims of a senior doctor shortage
A newly released report by the Association of Medical Specialists (ASMS) claims Counties Manukau District Health Board and a number of the country's DHBs have an ongoing shortage of senior doctors and dentists.
Taranaki ED numbers down by more than a third in lockdown
Lockdown significantly eased the load for Taranaki's emergency departments with patient numbers dropping by more than a third compared to the same period in 2019.
ETHICAL ISSUES
Retired nurse: 'Why I'm voting Yes for the End of Life Choice'
OPINION: My nana died a peaceful death when I was just 17 years of age. The experience of being with her as she exhaled her last sigh and then never drew another breath created a special bond of unity between us. It felt like I was chosen to be with her at that time
Euthanasia referendum: Should Kiwis have the right to die with 'dignity'?
Kiwis are set to vote on whether euthanasia should be legalised in one of two referendums at this year's general election in September.
FOOD. DIET AND NUTRITION
Junk food tax would help people lose weight and save thousands - study
A new study published in prestigious medical journal The Lancet has found a tax on junk food and subsidy for fruit and vegetables would help people lose weight and save up to $3060 a year on medical bills.
HEALTH REFORMS
Health reform: Is NZ up for the long haul?
Transforming the health system will demand a mindshift away from an adversarial style of politics, otherwise we are doomed to watch the Simpson Review sink like a stone into the political mire, writes Sarah Dalton
Euthanasia referendum: What is assisted dying? The End of Life vote explained
New Zealanders will be able to have the final say on whether assisted dying should become law in September's election.
Coronavirus fast-tracked plans to reform NZ healthcare
ANALYSIS: Covid-19 fast-tracked plans for health workers to do "virtual home visits" by telephone or video link, and is speeding-up initiatives to help people stay well in the community – such as an app to help slow the decline into frailty among elderly.
MENTAL HEALTH
$200k Covid-19 support for mental health and addictions charities
$200,000 in funding has been allocated to 16 charities and community groups, to help support people living with mental health and addictions challenges who have been impacted by COVID-19.
'Alarm bells ringing' over slow roll-out of new mental health services for NZ's 'missing middle'
New frontline mental health services for the missing middle – that was the $455 million pitch. But more than a year after the flagship policy was announced, the Government has failed to meet its own targets. Oliver Lewis investigates.
MIDWIFERY / MATERNITY
Maternity services get extra $180 million, midwives in line for pay rises
Rural midwives are in line for as much as a 40 percent pay rise, with the government finally coming to the party with more funding for the sector.
PHARMACY
Paracetamol stocks running out at Kiwi pharmacies
Some New Zealand pharmacies may run out of funded paracetamol tablets by the end of the month due to global supply issues caused by Covid-19.
PRIMARY HEALTH CARE
Why Māori healthcare providers want mobile clinics to become a regular fixture
Mobile clinics have helped drive high Covid-19 testing rates for Māori, and Māori health providers want them to become a regular part of primary health care practice.
TOBACCO, DRUGS AND ALCOHOL
Research for Māori to help them to decide on cannabis referendum
A lack of resource and research for Māori parents and whānau worried about the impact of the upcoming cannabis referendum on rangatahi prompted an article with up-to-date figures about cannabis use for young Māori.
New health survey reveals New Zealand's hazardous drinking
New research has revealed one in five New Zealanders are drinking alcohol dangerously.
A paper published by the New Zealand Medical Association (NZMA) looked into New Zealand's hazardous drinking and how often they visited a doctor.
Mandatory pregnancy warning labels now required on alcohol
Mandatory pregnancy warning labels will now be required on alcohol products to try to reduce Fetal Alcohol Spectrum Disorder.
ARTICLES OF INTEREST
Theory-based electronic learning intervention to support appropriate antibiotic prescribing by nurse and pharmacist independent prescribers: an acceptability and feasibility experimental study using mixed methods
Lim R, Courtenay M, Deslandes R, et al
BMJ Open 2020;10:e036181. doi: 10.1136/bmjopen-2019-036181
Objectives To assess the acceptability and feasibility of using a theory-based electronic learning intervention designed to support appropriate antibiotic prescribing by nurse and pharmacist independent prescribers for patients presenting with common, acute, uncomplicated self-limiting respiratory tract infections (RTIs).
Experiences of Māori of Aotearoa New Zealand's public health system: a systematic review of two decades of published qualitative research.
Graham, R. and Masters‐Awatere, B. (2020),
Australian and New Zealand Journal of Public Health, 44: 193-200. doi:10.1111/1753-6405.12971
Objective: This paper aims to synthesise the broader perspectives of Māori patients and their whānau (extended family, family group) of their treatment within the public health system. Our research question was 'What are the experiences of Māori in the public health and/or hospital system in Aotearoa New Zealand?'
The article below is not freely available but may be accessed through databases and libraries to which readers have access
Developing clinical leadership in New Zealand hospice staff nurses
Scott W Simmons, Stephen Jacobs, and Ann McKillop
International Journal of Palliative Nursing, Vol. 26, No. 5: 200-205.
Staff nurse clinical leadership is a relatively new concept that includes the elements of collaboration, coordination, patient advocacy, and often quite autonomous decision-making required of palliative care nurses. Staff nurses need structural and psychological empowerment to develop as clinical leaders.
Aims:
The aim of this study was to establish baseline data regarding the self-perceived structural and psychological empowerment experienced by New Zealand hospice staff nurses and their ability to practise as clinical leaders.
The above information has been collated for the College of Nurses Aotearoa (NZ) Inc by Linda Stopforth, SNIPS and is provided on a weekly basis. It is current as of Tuesday 21 June 2020
If you have any feedback about content - what parts are most useful or what you would like added - please email admin@nurse.org.nz
For more up to date news and information follow SNIPS at:
Facebook: Snips Info
Twitter: @SnipsInfo