News bulletin 19 August
on 19 August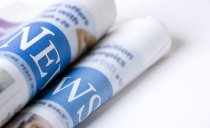 Welcome to the College of Nurses Aotearoa News Update.
No. 508 Wednesday 19 August 2020
Weekly news round-up of nursing and health information in New Zealand and internationally
NATIONAL NEWS
Nurses working 19 hour days to meet Covid-19 testing demands
Nurses at Auckland's Eden Park Covid-19 testing centre have been working up to 19 hour days to meet demand for coronavirus tests. Newshub's Lucy ...
Covid 19 coronavirus: Major nationwide nurses' strike set for next month
The New Zealand Nurses Organisation (NZNO) has today announced a ... NZNO and employer advocates, the NZ Medical Association and Green ...
Abuse of stretched nursing frontline must stop
Nurses Organisation Kaiwhakahaere Kerri Nuku says nurses on the frontline are being abused and bearing the brunt of anxious people waiting in long lines at community testing centres for Covid-19 swabs. She is also calling for a standard testing programme for frontline medical staff, in line with border and port workers.
Nurse-led eczema project delivers major improvement for Hamilton kids and their families
Wanting better management of her baby daughter's severe facial eczema was behind a Hamilton practice nurse creating a clinic that is delivering great results for the practice's under five-year-olds suffering from the painful skin condition – and their families. Read more
INTERNATIONAL NEWS
Campaign underway to attract ex London nurses back to profession
It comes after thousands of nurses returned to the nursing workforce as part of the temporary register in response to the coronavirus pandemic.
Covid 19 coronavirus: Aged care workers speak out on crisis
Healthcare workers have spoken about what it is like inside Victoria's facilities ... Zanker told the programme staff were overwhelmed, with nurses often ...
World Health Organization (WHO) Publishes First COVID-19 Preparedness and Response Progress Report
The WHO published the first COVID-19 Strategic Response and Preparedness Plan progress report highlighting the progress made during the pandemic through June 30, 2020. The report discusses key challenges faced during the pandemic and provides an update on the resource requirements needed for the nest phase of WHO's response, part of an unprecedented United Nations approach to the pandemic.
AGED CARE AND ELDERLY
Ombudsman Report Offers Valuable Lessons To Secure Aged Care Facilities During Lockdown
The Chief Ombudsman says his independent inspections of privately run aged care facilities offer some valuable lessons as the sector enters another 'lockdown'. Read more
Dementia facility tried to stop Ombudsman inspection
A secure dementia facility tried to stop the chief ombudsman inspecting their operation during the Covid-19 lockdown, despite him having the legal right too.
Loneliness threat to health of elderly
Loneliness and social isolation due to an extended Covid alert level could increase the mental and physical vulnerabilities of more than half a million elderly New Zealanders.
Push for aged care staff to be tested on site
The Aged Care Association is calling for Covid-19 tests to be made available for staff in rest homes.
COVID-19 / CORONAVIRUS
Covid-19: Epidemiologists call for new pandemic plan
Epidemiologists say New Zealand needs a new, more generic pandemic plan which caters to worst-case scenarios.
Covid spread could 'decimate' Pasifika, Māori communities, warns Tukuitonga
Pacific health specialist Dr Collin Tukuitonga is worried that the latest community transmission of covid-19 in Aotearoa New Zealand "could get very messy".


Coronavirus: Just 21 essential health workers granted entry into NZ during first months of border ...
Almost 1700 foreigners expressed interest in entering New Zealand as essential health workers in the three months after the borders closed, but only 21 were granted approval, new figures show.
Rod Jackson: Learning to live with Covid 19 coronavirus is not a viable option
Contrary to Mathew Hooton's comment (NZ Herald, August 14), whether Jacinda
Ardern or Judith Collins is prime minister next year, neither would allow Covid-19 to gain a hold in New Zealand. They will not be so ill-informed.
Yes, face mask protection helps slow the spread of COVID-19
Can face masks help slow the spread of the coronavirus (SARS-CoV-2) that causes COVID-19? Yes, face masks combined with other preventive measures, such as frequent hand-washing and social distancing, help slow the spread of the virus.
Washing your face mask: A step-by-step guide
With face mask mania taking over the country and most suppliers now sold out, many Kiwis will be rocking a reusable face mask when out and about in the coming weeks. Read more
Coronavirus: Australia aiming to lock in Covid-19 vaccine deal which would include NZ and Pacific countries
Australia is poised to sign a multi-million dollar deal with a British pharmaceutical giant to purchase and produce up to 30 million doses of its potential Covid-19 vaccine, in an agreement which would also support New Zealand and South Pacific nations.
DHBs
SDHB's poor record-keeping criticised
Slipshod record-keeping by Southern District Health Board mental health staff has once more been criticised, this time by mental health commissioner Kevin Allan, in a report into the apparent suicide of a patient on hospital grounds.
What's behind the management exodus at the CDHB?
Christchurch is gearing up to open its shiny new hospital - the country's largest - in November, but lurking beneath is a leadership team at loggerheads.
Sue Nightingale the fifth executive manager to quit Canterbury's health board
The Canterbury District Health Board (CDHB) has lost a fifth senior executive within weeks with the resignation of chief medical officer Sue Nightingale on Friday.
Canterbury's plan to 'pool' non-urgent patients labelled 'unacceptable'
Canterbury District Health Board (CDHB) plans to put non-urgent patient referrals into a pool before putting them on a waiting list.
Waikato DHB proposes 'cost neutral' restructure affecting about 50 jobs
The New Zealand Nurses Organisation was aware of the proposal but declined to comment. Waikato DHB has not replied to requests for further ...
Waikato DHB's $72.4m deficit 'good news' after past performance, chief executive reports
Waikato DHB might be $72.4m in the red, but it's actually a good result, according to its boss.
Next year's plan is to shrink it to $29m, and an injection of extra Government funding is expected to help.
DIABETES
Quality improvement project delivers wider health benefits for Tongan community
A project to understand why Tongan diabetes patients were reluctant to begin insulin treatment has not only resulted in improved medication uptake, but many are now being treated for other, previously undiagnosed conditions as well, thanks to greater engagement with their general practice.
HEALTH TECHNOLOGIES
Coronavirus: Phone and video health appointments set to rise amid lockdown 2.0
With a new range of Covid-19 restrictions in place, the use of phone and video conferencing for consultations by Counties Manukau Health looks set to rise.
But what does telehealth mean for patients and what are its pitfalls?
REFERENDUM 2020
Euthanasia referendum: What drugs are used in assisted dying, and how do they work?
The discussion about assisted dying often centres around people who are suffering being given the choice to die when they want, on their terms – but what do those final moments actually entail?
RESPIRATORY
Coronavirus: Hay fever and Covid-19 symptoms 'difficult to untangle' as pollen season looms
A sore throat, runny nose, a cough. They are all symptoms of Covid-19, but for many, they are also the symptoms of hay fever.
As we enter peak pollen season, people who experience asthma and hay fever are being urged to ensure their conditions are under control and to be aware of the differences between their usual reactions and any other viral symptoms.
Top 7 sneeziest plants of New Zealand
"Some of the reasons we have high rates of hay fever are our environment," says Allergy New Zealand allergy advisor Penny Jorgensen. "Grass is widespread across the country and we've got a windy climate that blows pollen around. Grass pollen is a major trigger."
WORKPLACE
How Can Nurses Elevate the Profession?
We as nurses want to see our profession thrive and be prepared for the future. We as individuals can take actions that will lead to advancements in nursing as a whole. These steps on their own may not seem like much, but the following can lead to long-term change and elevate the profession.
ARTICLES OF INTEREST
New Zealand National Audit of Outpatient Inflammatory Bowel Disease Standards of Care.
Hackett R, Gearry R, Ho C, McCombie A, Mackay M, Murdoch K, Rosser K, Visesio N, Inns S.
Clin Exp Gastroenterol. 2020;13:285-292
https://doi.org/10.2147/CEG.S259790
Aim: This study audits the delivery and standards of New Zealand (NZ) inflammatory bowel disease (IBD) care against international standards, with emphasis on the IBD nursing role.
The article below is not freely available but may be accessed through databases and libraries to which readers have access
How Does Workplace Bullying Influence Nurses' Abilities to Provide Patient Care? A Nurse Perspective.
Anusiewicz, C.V., Ivankova, N.V., Swiger, P.A., Gillespie, G.L., Li, P. and Patrician, P.A. (2020),
J Clin Nurs. Accepted Author Manuscript. doi:10.1111/jocn.15443
Aims and objectives
To explore how workplace bullying influences nurses' abilities to provide patient care.
Background
Nurses' experiences of workplace bullying undermines nursing work environments and potentially threatens patient care. Although there is a link between nurses' experiences of workplace bullying and poor patient care, additional exploration is necessary as current evidence remains underdeveloped and inconclusive.
Bullying in nursing: How has it changed over 4 decades?.
Hartin, P., Birks, M. and Lindsay, D. (2020),
J Nurs Manag. Accepted Author Manuscript. doi:10.1111/jonm.13117
Aim
This study sought to explore how bullying in the nursing profession in Australia has changed over four decades, and why it continues to persist.
Background
Bullying in nursing is recognized as a pervasive problem. While much attention has been given to demonstrating the existence and impact of bullying in the nursing profession, little is understood about the evolution of this phenomenon and factors that contribute to its persistence.
Moral distress and moral uncertainty in medical assistance in dying: A simultaneous evolutionary concept analysis.
Dorman, JD, Raffin Bouchal, S.
Nurs Forum. 2020; 55: 320– 330. https://doi.org/10.1111/nuf.12431
To develop a simultaneous, evolutionary concept analysis of moral distress and moral uncertainty in the context of medical assistance in dying (MAiD).
Background
Moral distress is well represented in nursing literature but disagreement persists in how the concept is defined and understood. Moral uncertainty has not been investigated in‐depth. Further definition and conceptual clarity is required to understand these concepts within the context of MAiD.
CALL FOR ARTICLES
Call for articles – Journal of Indigenous wellbeing
The Journal of Indigenous Wellbeing is a peer-reviewed, open-access, scholarly online journal that shares multi-disciplinary indigenous knowledge and research experience amongst indigenous health professionals, leaders, researchers and community members. The journal publishes original, informative and scholarly articles on the broadly defined topic of indigenous wellbeing. Serving as a forum for the clarification and exchange of ideas, the journal features articles on projects that make a significant impact on our understanding of indigenous wellbeing (see more).
The above information has been collated for the College of Nurses Aotearoa (NZ) Inc by Linda Stopforth, SNIPS and is provided on a weekly basis. It is current as of August 18 2020
If you have any feedback about content - what parts are most useful or what you would like added - please email admin@nurse.org.nz
For more up to date news and information follow SNIPS at:
Facebook: Snips Info
Twitter: @SnipsInfo