News bulletin 2 September
on 2 September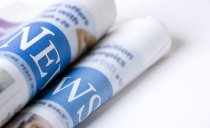 Welcome to the College of Nurses Aotearoa News Update.
No. 510 Wednesday 2 September 2020
Weekly news round-up of nursing and health information in New Zealand and internationally
NATIONAL NEWS
One of the country's first nurse practitioners wins two-year battle to become affiliated provider with Southern Cross
A Taranaki health worker who is part nurse and part doctor has won a two-year fight to become affiliated with the country's largest private healthcare provider.
De-valuing of nursing deeply worrying - NZ Nurses Organisation
The New Zealand Nurses Organisation's (NZNO's) College of Emergency Nurses (CENNZ) says the de-valuing of the nursing role evident in recent moves by the Canterbury DHB (CDHB) are deeply worrying, and that all New Zealanders should be concerned.
Outgoing Canterbury DHB nursing director warns of $16 million cut for nurses
The New Zealand Nurses Organisation's professional nursing adviser, Kate Weston, said it was deeply concerning. "The other really concerning thing for ...
West Auckland to benefit from new endoscopy clinic
Waitemata Endoscopy aims to deliver the highest standard of endoscopy services, said Sarah Watson, Charge Nurse Manager. "With an integrated ...
Nurse who performed indecent act on patient won't be struck off
A nurse who performed an indecent act on a hospital patient has narrowly avoided being struck off and publicly named.
The 33-year-old lower North Island man will instead be suspended for six months and be made to undergo a professional boundaries and ethics course, as well as mentoring, before he can return to nursing.
Public healthcare workers 'have simply had enough'
The New Zealand Nurses Organisation (NZNO) has issued a strike notice covering some 3200 Primary Health Care (PHC) nurses and receptionist/ ...
INTERNATIONAL NEWS
COVID-19 NECESSITATES CHANGES TO NURSING EDUCATION
Betty Nelson discusses how the pandemic has changed nursing education, what changes may come, and how nursing educators are looking forward.
Hospital trials show low-cost tools help reduce medical errors
A series of trials run in Victorian hospitals over three years reveal that simple, low-cost behavioural interventions could help reduce the risk of avoidable medical errors. Funded by the Victorian Managed Insurance Authority (VMIA), the trials targeted seven areas in which avoidable medical errors occur within the health system, particularly misdiagnosis and miscommunication.


ENA Study: Secondary Traumatic Stress Impacts All Areas of Nurses' Lives, Patient Care
SCHAUMBURG, Ill., Aug. 24, 2020 /PRNewswire/ -- New research conducted by the Emergency Nurses Association explores secondary traumatic stress in emergency nursing and its impact on nursing practice and workplace environment
White House coronavirus task force is missing a nurse
Before the corona virus pandemic took over every facet of life, the World Health Organization (WHO) had declared 2020 to be the Year of the Nurse and the Midwife. This year was intended to be a celebratory year for all nurses as it marked the 200th anniversary of Florence Nightingale's birth, the founder of modern nursing who was also a statistician, scientist, and social reformer. However, 2020 has turned out to be an entirely different year for all of us

COVID-19 / CORONAVIRUS
6 months after New Zealand's first COVID-19 case, it's time for a more strategic approach
This week marks six months since New Zealand's first COVID-19 case was identified on February 26.
So far New Zealand has been largely in reactive mode, initially during the first elimination stage which finished in early June and now in response to the ongoing Auckland outbreak.
Covid 19 coronavirus: Most Kiwis still trust Govt's pandemic response but business more sceptical
Most Kiwis still trust the Government and health authorities to successfully manage the Covid-19 pandemic, although business owners and the self-employed have become far more sceptical, a new survey has found.
More evidence mask wearing works to contain COVID-19 spread
A team of American researchers has looked at the effects of wearing face masks and the prevention of the spread of severe acute respiratory syndrome coronavirus 2 (SARS-CoV-2) between individuals. As of today, over 5.8 million people in the USA have been infected with the virus. This new study titled, "Mask Wearing and Control of SARS-CoV-2 Transmission in the United States," is published on the preprint server medRxiv*.
Covid 19 coronavirus: So you've tested positive for the virus. Here's what happens next
If you're worried about getting a Covid-19 test because of fears of going into quarantine, don't be. Here's what you need to know, to make one scary thing a little less scary.
The Government's decision to move community cases of Covid-19 into quarantine facilities has raised fears among some New Zealanders that might stop them from getting a test. They're worried about what will happen to their families, jobs and pets if they're moved into quarantine.
Children's role in coronavirus spread puzzles scientists
Children can carry coronavirus in their noses for up to three weeks, according to a study from South Korea.
Geneticist James Hadfield: Mapping and tracking Covid-19 in NZ
The cause of the second outbreak of Covid-19 in Auckland remains a "frustrating" mystery, says New Zealand phylogeneticist James Hadfield.
COVID-19 (coronavirus): Long-term effects
COVID-19 symptoms can sometimes persist for months. The virus can damage the lungs, heart and brain, which increases the risk of long-term health problems.
Debunking COVID-19 (coronavirus) myths
It might be tempting to use a questionable product or method to stay healthy during the pandemic, but it's extremely unlikely to work and it might cause serious harm.
Coronavirus: Ministry ramps up training, data systems ahead of Covid-19 vaccine
Work is under way to prepare New Zealand for a mass Covid-19 vaccination programme, though it remains unclear when a vaccine will be available.
COVID-19 Vaccines Developed With Human Embryonic Cells – Expert Reaction
Religious leaders and anti-abortion groups have raised concerns over the use of human cells in COVID-19 vaccine development.
Should a COVID-19 vaccine be mandatory?
Political awkwardness aside, the question of whether such a vaccine should be mandatory brings to the fore a series of complicated, but fundamental, ethical questions: Is it legitimate for the state to coerce some of the population for the perceived benefit of the majority? When does the threat of harm to others override individual autonomy? Under what conditions and with respect to whom can consent be set aside when administering the vaccine? Does coercion run the risk of being counterproductive? What about those who object to the vaccine on either precautionary or religious grounds? To what extent should their conscientious objections be respected? What obligation is there for some to offer to 'go first'?
Why COVID-19 vaccination should be compulsory
The pandemic has so far infected more than twenty-five thousand in Australia, and killed more than five hundred. The economic impact of the lockdown is significant, especially on the younger generation. Those who are forced into quarantine, isolation, and social distancing suffer greatly. A successful vaccine widely distributed among us may be our only hope to return to our normal lives.

DHBs
DHB data shows scale of staffing shortages in mental health services
New figures released by Counties Manukau Health under the Official Information Act show its Mental Health and Addiction department has a staffing shortage of 121 positions.
Health boss' parting shot: If our hospital was built on time, we'd be in the black
If the Ministry of Health built our hospital on time, we'd be in the black.
This is the stark message from Canterbury's outgoing health chief to the Government days out from his departure.
HEALTH INEQUALITIES
Two inquiries find unfair treatment and healthcare for Māori. This is how we fix it
Unfair and avoidable differences in health outcomes separate Māori from other citizens, said a report from this month's parliamentary select committee inquiry into Māori health.
MENTAL HEALTH
'Anxiety and mental health issues rife among New Zealand's young people'
School leaders are reporting anxiety is the single biggest issue effecting children today. Exposure to emotional stress and the uncertainties of COVID-19 have added to the strain on mental health for many young people and families.

Palmerston North still waiting for mental health ward
Help for people suffering mental distress in the community is being ramped up, but in-patient care at Palmerston North Hospital is still hampered by an outdated ward.

PRIMARY HEALTH CARE
Entries are open for the inaugural New Zealand Primary Healthcare Awards
Entries are now open for the 2021 New Zealand Primary Healthcare Awards | He Tohu Mauri Ora, New Zealand's only national, independent primary care awards.

Coronavirus: Frontline nurses across the country will strike on Thursday
More than 3000 general practice nurses and 500 administration staff will strike on Thursday, calling for pay parity with their District Health Board colleagues.
PUBLIC HEALTH
Let's not forget other diseases
The same prevention strategy used for Covid-19 should be employed to prevent other diseases in New Zealand, writes the University of Otago's Logan Walker

SOUND AND VISION
NZ Audiology Expert Supports Publication On Treating Adult Hearing Loss With Cochlear Implant
The first ever global consensus on the use of cochlear implants for the management of adults living with hearing loss was published today in Jama Otolaryngology.1
TOBACCO, DRUGS AND ALCOHOL
Cigarette sales down as vaping up, End Smoking NZ says, but Smokefree 2025 target won't be met
Cigarette sales are plunging faster than any time before as smokers turn to alternatives like vaping - with 410 million fewer smokes sold annually than just two years ago.
Earlier closing hours can reduce alcohol harm - health experts
Public health experts are calling for earlier closing times for bars and shops selling alcohol after tracking a substantial fall in the number of young people hospitalised due to assaults after 24-hour sales ended.
WORKPLACE
Patient prejudice toward nurses
Recent crises have led to a renewed focus on disparities in health care and social status among those who belong to minority groups. Yet despite educational and political efforts, implicit bias against patients who may be marginalized by virtue of their income, ethnicity, gender identity or immigration status continues. Both intentional and subconscious relational aggression towards minority groups from their healthcare providers has been well documented in a systematic review by FitzGerald and Hurst.
Topic 4: Being an effective team player
Why teamwork is an essential element of patient safety Effective teamwork in health-care delivery can have an immediate and positive impact on patient safety [1]. The importance of effective teams in health care is increasing due to factors such as: (i) the increasing complexity and specialization of care; (ii) increasing co-morbidities; (iii) increasing chronic disease; (iv) global workforce shortages; and (v) safe working hours initiatives. Paul M. Schyve, MD, senior vice president of the Joint Commission has observed, "Our challenge … is not whether we will deliver care in teams but rather how well we will deliver care in teams."[2]

ARTICLES OF INTEREST
The nurse leader as a coach: Is the tide turning?
Catherine Best
Practice Nursing, Vol. 31, No. 7: 300-303.
As the demographics of the nursing workforce change, attitudes to some kinds of workforce development are shifting. This article looks at how leaders of nursing teams can act as coaches, to improve their junior colleagues' practice
As a new generation of nurses enter the profession and take their rightful place as registered nurses and as new pre-registration nursing standards have now replaced old, the profession is perhaps uniquely poised to take a step further and embrace coaching as a viable form of academic and professional support, either working alongside or replacing the traditional model of mentorship. With the nursing literature continuing to highlight the importance of coaching, this paper will argue that 'The Tide is indeed…Turning' and that coaching with its emphasis on empowerment should be given a 'strong seat at the table' of nurse education, with nursing leaders in particular adopting this considered approach to responsible learning.
Effects of health literacy interventions on health-related outcomes in socioeconomically disadvantaged adults living in the community: a systematic review,
Stormacq, Coraline1,2,3; Wosinski, Jacqueline2,3,4; Boillat, Evelyne2; Van den Broucke, Stephan5
JBI Evidence Synthesis: July 2020 - Volume 18 - Issue 7 - p 1389-1469 doi: 10.11124/JBISRIR-D-18-00023
The objectives of this review were: i) to identify and synthesize the best available evidence on the effectiveness on health-related outcomes of health literacy interventions for enabling socioeconomically disadvantaged people living in the community to access, understand, appraise and apply health information; and ii) to identify components of health literacy interventions associated with improved health-related outcomes.
The article below is not freely available but may be accessed through databases and libraries to which readers have access
Through the looking glass: the rabbit hole of reflective practice
Paul Mahon and Mary O'Neill
British Journal of Nursing, Vol. 29, No. 13: 777-783.
Reflective practice is a common feature of nurse education. Indeed, the development of nursing practice is associated with being a 'reflective practitioner'. However, how we see ourselves or interpret past events is often influenced by our own unconscious biases. While it is reasonable to hold favourable views of one's ability, biased or lack of self-insight might mean that one is actually unskilled and unaware of it. In the ambiguous clinical context where an act or omission can have potentially devastating consequences, the implications of this are significant. The questions of whether and how reflection addresses unconscious biases are relatively unexplored in the nursing literature. Given that accurate self-assessment is integral to reflective practice, this article attempts to explore the potential impact of unconscious bias on reflection. The authors conclude that while biases may limit our ability to learn from reflection, this is not a reason to dispense with reflective practice, but rather, is even more reason to critically engage with the process. Nurses of all levels must be encouraged to reflect on both their practice, and their reflection.


The above information has been collated for the College of Nurses Aotearoa (NZ) Inc by Linda Stopforth, SNIPS and is provided on a weekly basis. It is current as of September 1 2020
If you have any feedback about content - what parts are most useful or what you would like added - please email admin@nurse.org.nz
For more up to date news and information follow SNIPS at:
Facebook: Snips Info
Twitter: @SnipsInfo