News bulletin 9 September
on 9 September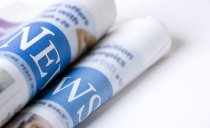 Welcome to the College of Nurses Aotearoa News Update.
No. 511 Wednesday 9 September 2020
Weekly news round-up of nursing and health information in New Zealand and internationally
NATIONAL NEWS
Dreaming big enabled this nurse to open her own GP practice
When Kim Carter graduated from Wintec in 1989, prospects for nurses in New Zealand were dire due to a national hiring freeze and nursing strikes ...
Nurse Specialists Say Plight Of Severely Ill Bowel Disease Patients In NZ Is Bitterly Unfair
Senior Clinical Nurse specialists caring for some of New Zealand's sickest bowel disease patients say the Government has turned its back on their patients by refusing to fund routine, mainstream treatments that have been in use around the world for the past several years.
NZNO calls for audit of Middlemore Hospital's voucher and app scheme
The New Zealand Nurses Organisation (NZNO) has criticised Middlemore Hospital's emergency department for its use of vouchers to get non-acute patients to go to private accident and emergency (A&E) clinics
Thousands of GP nurses on strike in bid for pay parity
DHB nurses won a pay rise in 2018 after industrial action, but primary ... New Zealand Medical Association chairwoman Kate Baddock also said the ...
Primary care nurses want pay equity with hospital-based colleagues
General Practice New Zealand chair Dr Jeff Lowe​ said it supported the nurses' strike but it was "disappointing" nurses had to resort to industrial ...
NZNO acknowledges departing Chief Nursing Officer
The New Zealand Nurses Organisation (NZNO) is sad to see the departure of Margareth Broodkoorn as the Ministry of Health's Chief Nursing Officer, and wishes her well in her new role as CEO of the Hokianga Health Community Trust.
INTERNATIONAL NEWS
Doctors and Nurses Take to TikTok to Fight Covid Myths
"We can treat only one patient at a time, but if we can get a message out there that can hit thousands or hundreds of thousands, then we can change their thoughts."
Nurses are first to graduate from innovative midwifery pilot programme
Sixteen nurses have become the first cohort to graduate from an innovative midwifery pilot programme run by the University of the Highlands and Islands.
CANCER NEWS
Bowel cancer screening age won't be dropped for Māori and Pacific NZers, despite expert advice
Māori and Pacific NZers won't get bowel cancer screening from 50 because of pressure on colonoscopy services - despite the ministry's own expert advisory groups wanting the change
Research shows a quarter of all Māori deaths are due to cancer
Research published on Friday in the New Zealand Medical Journal shows more than a quarter of all deaths among Māori are attributable to cancer.
CHILDREN AND YOUNG PEOPLE
NZ ranked near bottom of UNICEF child wellbeing ratings
New Zealand is near the bottom of a UNICEF league table ranking wealthy countries on the wellbeing of their children.
COVID-19 / CORONAVIRUS
In-house testing at rest homes mulled
A potential gap in the country's defence against the coronavirus might soon be plugged by allowing regular screening at rest homes. David Williams reports.
Coronavirus: Treating Covid-19 hospital patients in NZ's first outbreak cost $2m
District health boards spent more than $2 million treating coronavirus patients in hospitals during New Zealand's first outbreak, new figures reveal.
Covid-19: Herd immunity approach would lead to 'thousands of avoidable deaths'
A researcher modelling Covid-19 death rates says 1300 Māori and Pasifika would die in the Counties Manukau district alone if community transmission was allowed to run rampant, reinforcing the importance of an elimination approach to the virus.
Covid 19 coronavirus: Māori, Pasifika inequities 'major' factor in Auckland cluster's doubled hospital rates
Patients in Auckland's cluster are being hospitalised at twice the rate of other Covid-19 cases in New Zealand - and its specific impact on Māori and Pasifika people is likely a major factor.
Health provider and Pacific churches partner to support families
Otara's largest Pacific health provider has partnered with Pacific churches in Auckland to offer support to families.
DENTAL CARE
How New Zealanders are unknowingly contributing to the tooth decay 'epidemic'
OPINION: Tooth decay has been described as a neglected epidemic in New Zealand however, our recent research suggests many people are unaware they are contributing to the problem by choosing a fluoride-free or "natural" toothpaste.
DHBs
Middlemore Hospital issuing up to 500 vouchers a month for patients to go to A&E
Middlemore Hospital's emergency department is giving non-urgent patients up to 500 free vouchers a month to encourage them to go to private accident and emergency (A&E) clinics instead for treatment.
New mental health inpatient unit for Wellington, years after UN and Ombudsman slam use of seclusion
A new six-bed inpatient mental health facility will be ready in 2021 – nearly four years after Wellington health bosses were told to stop using seclusion rooms when beds were full.
Canterbury DHB confirms part of new hospital will not open due to lack of funds
A Canterbury Māori health leader and former deputy board chair of the Canterbury DHB is outraged the region's deficit-laden DHB has built a new emergency care unit for children but cannot afford to staff it
Warning Christchurch Hospital funding woes will put pressure on ICU and elective surgery
The head of intensive care at Christchurch Hospital is warning some surgery for children and adults will have to be put off because of funding woes.
Staff at Christchurch pain clinic told their jobs are safe for now
Pain management centre staff in Christchurch are breathing a sigh of relief after learning their services will not be reduced as part of the Canterbury health board's cost-cutting programme.
But they will still have to make savings by March next year.
Counties Manukau DHB grapples with midwife shortage
In April 2019 the country's DHBs, MERAS, the Director General of Health and the New Zealand Nurses Organisation signed an accord to address the ...
South Auckland's DHB and the $300m funding hole
Counties Manukau DHB, home to Middlemore Hospital, may have missed out on $300 million in funding over the last decade, according to documents released to The Spinoff
DIABETES
'New study offers answer to dramatically reduce the risk of Type 2 diabetes'
New Zealand has one of the highest rates of obesity in the world, a major cause of severe health issues, including Type 2 diabetes. While more common in over-65-year-olds, data from the Ministry of Health's Virtual Diabetes Register show the risk of Type 2 diabetes in people aged 30-39 has almost doubled over the last 12 years

HEALTH INEQUITIES
Coronavirus: Māori more likely to die from Covid-19, study finds
Research showing Māori are 50 per cent more likely to die from coronavirus should be heeded with caution, so history does not "repeat itself," experts say.
Death rates for heart attacks three times higher for Māori, Pasifika patients
Māori, Pasifika and Indian patients have heart attacks at a younger age and are more likely to die from heart disease than Europeans, a new study has found.
Covid 19 coronavirus: Racism within New Zealand health system - 'It's killing our people'
The Herald uncovers some of the key issues behind "horrible" institutional racism within New Zealand's healthcare system.
An iwi health leader has called for urgent action to put an end to racism within our country's healthcare system, saying "it's killing our people".
What Pacific health equity must look like
Opinion - The Covid-19 resurgence confirms that when it comes to Pacific people, the health system under successive governments is not fit for purpose.
Racism and health in Aotearoa New Zealand: a systematic review of quantitative studies | OPEN ACCESS
Natalie Talamaivao, Ricci Harris, Donna Cormack, Sarah-Jane Paine, Paula King
NZMJ Vol 133 No 1520: 4 September 2020
Racism has been firmly established as an important determinant of health and an underlying cause of ethnic health inequities in Aotearoa New Zealand and internationally.
MENTAL HEALTH
Youth mental health problems double in 10 years, Covid-19 impact could be 'extensive'
Mental health conditions amongst Kiwi youth have doubled in the past decade, and could get worse in the wake of the coronavirus pandemic, according to research out of Koi Tū: The Centre for Informed Futures at The University of Auckland.

REFERENDUM and ELECTION 2020
Why hospice objects to proposed end of life law
OPINION: New Zealand will soon vote on whether terminally-ill people should be able to ask for help to end their life. Nelson Tasman Hospice chief executive Frans Dellebeke explains why the Nelson Tasman Hospice conscientiously objects to the End of Life Choice Act 2019.
Euthanasia referendum: Kiwis of faith split on End of Life Choice Act
During his 36 years as a Presbyterian minister, Craig Kilgour spent many days dealing with death, dying and funerals.
Euthanasia referendum: The right to die or a licence to kill?
OPINION: I've never been political but have become increasingly vocal with the End of Life Act looming. If you haven't read this Act then I strongly urge you to do so.   
As a specialist geriatrician for the past 25 years I have cared for older people with a wide range of acute and chronic illnesses and I want you to understand why this Act is so dangerous.

Where are the health policies? - NZ Medical Association
Where are the health policies from the political Parties hoping to form the new Government? The health of all New Zealanders is more than just Covid-19 which has dominated our health agenda the past months.
Election 2020: Shane Reti, the man who wants to be health minister
Cool. Considered. Gravitas. Integrity. Serious person. These are some of the words used when talking to people about National's new health spokesman, Shane Reti.

Election 2020: National launches 'first 1000 days' policy, promises $3000 for new parents
National is promising new parents $3000 to spend on services as part of a 'first 1000 days' policy.
Cannabis referendum: Would legalisation change the 'race-based' targeting of Māori?
A clergyman, a disability and human rights lawyer, a drug dealer and a doctor all have personal stories about cannabis. They agree too many Māori have been penalised for the drug but are divided about whether recreational use should be legalised. Carmen Parahi reports.
Election 2020: Research shows legal cannabis could earn Government nearly $1 billion
The legalisation of cannabis could generate nearly $1 billion in Government revenue yet cause a short-term spike in consumption, according to two new reports.

STROKE
Most New Zealanders don't know how deadly strokes are – claiming 2300 lives a year and rising | Stuff.co.nz
Stroke is the third highest cause of death in New Zealand, after cancer and coronary heart disease. But our new research shows very few people are aware of the risk, particularly in Pasifika communities – despite being much more likely to have an early stroke.
WORKPLACE
Leaders' role in stopping workplace violence
Develop a sustainable plan that includes support and follow-up.
Takeaways:
Healthcare organizations have a duty to prevent violence within their facilities and properly investigate when it occurs. The following guide can help hospital and healthcare administrators protect staff and enhance the overall perception of personal safety.
An upstanding approach to address bullying in nursing
This article describes a bullying scenario, including the lack of response to the situation by those close to it, why some individuals don't speak up, and how to become an "upstander" (rather than a bystander).
ARTICLES OF INTEREST
Case for hospital nurse-to-patient ratio legislation in Queensland, Australia, hospitals: an observational study
McHugh MD, Aiken LH, Windsor C, et al
BMJ Open 2020;10:e036264. doi: 10.1136/bmjopen-2019-036264
Objectives To determine whether there was variation in nurse staffing across hospitals in Queensland prior to implementation of nurse-to-patient ratio legislation targeting medical-surgical wards, and if so, the extent to which nurse staffing variation was associated with poor outcomes for patients and nurses.
Recognition for registered nurses supporting students on clinical placement: a grounded theory study
Carina Anderson, Lorna Moxham, Marc Broadbent
AJAN
Vol. 37 No. 3 (2020): June - August 2020
Objective: This study examined registered nurses' perspectives of being supportive of nursing students and providing them with learning opportunities when on clinical placements. Background: In Australia, as part of their three-year Bachelors degree, undergraduate nursing students undertake a minimum of 800 hours of clinical placement. During these clinical placement hours, nursing students are supervised by registered nurses who are required to be supportive of the students and provide them with learning opportunities
The article below is not freely available but may be accessed through databases and libraries to which readers have access
Expanding the emergency nurse role to meet demand: nurse and physician perspectives.
Cameron M, Shaw V, Parsons M (2020)
Emergency Nurse. doi: 10.7748/en.2020.e2031
Background Emergency departments (EDs) in New Zealand are experiencing growing demand because of rising attendances, and this is having a negative effect on patients, staff and organisations. The expansion of traditional nursing roles is one solution that has been explored internationally to ameliorate the adverse effects of increasing patient attendances.
Aim To explore the attitudes of registered nurses and physicians employed in emergency medicine towards an expanded role for registered nurses in the ED setting.
The above information has been collated for the College of Nurses Aotearoa (NZ) Inc by Linda Stopforth, SNIPS and is provided on a weekly basis. It is current as of September 8 2020
If you have any feedback about content - what parts are most useful or what you would like added - please email admin@nurse.org.nz
For more up to date news and information follow SNIPS at:
Facebook: Snips Info
Twitter: @SnipsInfo