News bulletin 7 October
on 7 October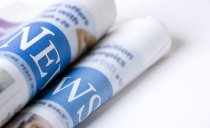 Welcome to the College of Nurses Aotearoa News Update.
No. 515, Wednesday 7 October 2020
Weekly news round-up of nursing and health information in New Zealand and internationally
NATIONAL NEWS
Tuvalu nurse calls for more engagement with Pasifika in NZ
An Auckland-based Tuvaluan nurse says her language and culture have been advantageous in working with vulnerable communities.
MidCentral invites nurses and midwives to return to practice
"The Nursing Council of New Zealand has issued more than 400 interim practising certificates this year to nurses returning to practice to help out in the ...
Asthma NZ CEO Says Proposed Healthy Homes Approaches Still Not Enough
Asthma New Zealand nurses are in the community every day with patients - and the organisation is effectively the patient voice. Says Katheren, "Asthma ...
INTERNATIONAL NEWS
Pandemic revives debate over nurse staffing ratios
ModernHealthcare.com
However, the department also acknowledged that other projections, such as those published more recently in the American Journal of Medical Quality, ...
Nurses barred from NHS 111 Covid clinical division after 60% of calls unsafe
Concern grows over 111 guidance after audit of clinical calls handled by nurses, paramedics and physios.
How nurse-led models of care are reshaping healthcare – Bega Valley Teen Clinic
Nurses working in nurse-led models of care undertake comprehensive assessment, provide timely person-centred care, opportunistic education and support, continuity of care and link patients to other health professionals and services. Read more
AGED CARE AND ELDERLY
'Preparedness' helped avert aged care Covid deaths
A huge amount of work meant the southern region had "dodged a bullet" and avoided cases of Covid-19 in an aged care facility, a Southern District Health Board committee meeting was told yesterday.
CANCER NEWS
Specialist review clinics can help cut waiting lists
OPINION: The establishment of an innovative specialist review clinic in a Kawerau medical centre, following a six-week trial, is demonstrating how cancer detection and prioritisation of treatment acute medical/surgical problems may be improved in New Zealand. Read more
CHILDREN AND YOUNG PEOPLE
Taranaki DHB investigating low child immunisation rates
Taranaki's child immunisation rates are among the lowest in the country, and the region's health officials are investigating to find out why. Read more
COVID-19 / CORONAVIRUS
Covid-19: Vaccine will 'not return life to normal in March'
Even an effective coronavirus vaccine will not return life to normal early next year, a group of leading scientists has warned.
NZ health officials prepare for Covid-19 outbreak during holiday season | 1 NEWS | TVNZ
The Ministry of Health is preparing for the possibility of a Covid-19 outbreak in the community during the summer holidays.
Covid-19: The NZ strains and our second wave of coronavirus
ANALYSIS: What can we learn from the 29,782 nucleotides that make up the genome of the virus that caused New Zealand's second wave? Marc Daalder reports.
Covid 19 coronavirus: Serious new after-effect worries cardiologists
Former neuroscientist and respected British health and science reporter Dr David Cox has revealed an alarming potential long-term symptom of Covid-19.
Coronavirus: UK health expert warns 'long Covid' could turn out to be a bigger problem than excess deaths
The effects of "long Covid" could turn out to be a bigger public health problem than excess deaths, one of Britain's leading experts has warned.
DHBs
Massive Rise In Use Of Telehealth At DHBs
New Zealand's DHBs delivered around 32,000 telehealth consultations to patients a week in April, during the nationwide lockdown.
Government's approach to Canterbury health board 'destructive', expert says
A $180 million cash injection for the Canterbury District Health Board (CDHB) will not make any substantial difference to its financial predicament, a health systems expert says.
Health minister's message to Canterbury DHB: 'Live within your means'
Health Minister Chris Hipkins has a stark message to the Canterbury District Health Board (CDHB): "I'm here to listen, but you'll have to live within your means."
$180m government bailout for embattled Canterbury District Health Board
... met clinical leaders, the CDHB's board and management and nurses union representatives over how to claw their way out of a financial black hole.
SDHB spends $9m in Covid-19 battle
The Southern District Health Board spent $9million in five months combatting Covid-19.
The Ministry of Health this week released the much-delayed year ending June 30 financial results for district health boards.
PHARMACY
Pharmacist prescribers able to prescribe special authority medicines - MoH
A change to prescribing rules will make it easier for New Zealanders to get the medicines they need, according to both the Ministry of Health and PHARMAC.
REFERENDUM and ELECTION 2020
Labour targets rheumatic fever with new Healthy Homes pledge
The Labour Party is promising to kit out more homes with insulation, heaters and bedding if re-elected, saying the prevalence of rheumatic fever in New Zealand is a "national shame".
Labour Policies Make Little Difference To Māori Health
Despite stated commitments to equity and rangatiratanga, neither Labour's health policy nor Māori Manifesto indicate any substantial, Tiriti-based change for Māori health. Māori nursing advocate and Kaiwhakahaere of Tōpūtanga Tapuhi Kaitiaki o Aotearoa, Kerri Nuku, says these policies fail to dismantle the racist systems that oppress Māori and perpetually harm their wellbeing.
NZ Election 2020: Medical Association failed to consult members about the cannabis referendum ...
The New Zealand Nurses' Organisation has long supported the treatment of cannabis as a health issue, but will not declare a position. Its Māori policy ...
Election 2020 - Cannabis referendum: 10 pros and cons of legalising the drug
The latest poll shows a drop in support by New Zealanders for the recreational use of cannabis before this month's referendum on the issue.
WORKPLACE
5 tips to handle constructive feedback effectively
For nurses and midwives, being able to give and receive constructive feedback is an essential skill and key component of reflective practice that facilitates continuous learning and development.
GENERAL REPORTS
Modern Slavery and Trafficking: Guidance for Nurses and Midwives
More than 40 million people are trapped in modern slavery across the globe. This guidance (previously in pocket guide format) has been reviewed and updated to help nurses and midwives identify victims of slavery and help people find the assistance and support they need.
ARTICLES OF INTEREST
Fear of Covid‐19, psychological distress, work satisfaction and turnover intention among frontline nurses.
Labrague, L.J. and de los Santos, J. (2020),
J Nurs Manag. Accepted Author Manuscript. doi:10.1111/jonm.13168
Aim
To examine the relative influence of fear of COVID‐19 on nurses' psychological distress, work satisfaction and intent to leave their organisation and the profession.
Background
The emergence of COVID‐19 has significantly impacted the psychological and mental well‐being of frontline healthcare workers, including nurses. To date, no studies have been conducted examining how this fear of COVID‐19 contributes to health, well‐being and work outcomes in frontline nurses. Read more
The articles below are not freely available but may be accessed through databases and libraries to which readers have access
Physical activity and personal factors associated with nurse resilience in intensive care units.
Yu, F, Cavadino, A, Mackay, L, Ward, K, King, A, Smith, M.
J Clin Nurs. 2020; 29: 3246– 3262. https://doi.org/10.1111/jocn.15338
Aim and objectives
To assess intensive care nurses' resilience and identify associated personal factors and physical activity behaviours using a job demands–recovery framework.
Background
Currently, there is inconsistent evidence as to whether nurse resilience is associated with personal factors or with physical activity at work or during leisure time.
Design
A cross‐sectional study was conducted with nurses from four intensive care units in Auckland, New Zealand.
Describing objectively measured intensive care nurses' physical work activity behavioural patterns during a 12‐hr shift.
Yu, F, Narayanan, A, Mackay, L, Ward, K, King, A, Smith, M.
J Clin Nurs. 2020; 00: 1– 12. https://doi.org/10.1111/jocn.15470
Aim and objectives
To describe intensive care unit (ICU) nurses' physical work activity behavioural patterns over 12 hr using dual accelerometry, following a job demands–recovery framework.
Background
Limited studies utilised accelerometry to objectively analyse nurses' physical workloads. Little is known about intensive care nurses' physical activity patterns during a 12‐hr shift.
Design
A cross‐sectional study was conducted with intensive care nurses from four units in Auckland, New Zealand
The above information has been collated for the College of Nurses Aotearoa (NZ) Inc by Linda Stopforth, SNIPS and is provided on a weekly basis. It is current as of October 6 2020
If you have any feedback about content - what parts are most useful or what you would like added - please email admin@nurse.org.nz
For more up to date news and information follow SNIPS at:
Facebook: Snips Info
Twitter: @SnipsInfo