News bulletin 4 November
on 4 November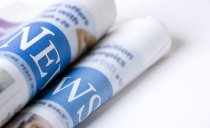 Welcome to the College of Nurses Aotearoa News Update.
No. 519, Wednesday 4 November 2020
Weekly news round-up of nursing and health information in New Zealand and internationally
NATIONAL NEWS
Covid 19 coronavirus: Nursing student mistakenly released from isolation early after close contact ...
A nursing student working in a major hospital was mistakenly allowed out of self-isolation early after coming into contact with a Covid-19 infected patron at the pub he works part-time at, because of a communication blunder between health agencies.
District health board and nurse at fault over mental health patient death
A mental health nurse and a district health board have been found to have failed to properly treat a man with acute mental health needs who died by suicide.
The MidCentral District Health Board and a crisis assessment and treatment team mental health nurse were found, in a report released by the health and disability commissioner on Monday, to have breached the code of health and disability services consumers' rights in 2018.
Internationally renowned trauma course held in Tauranga for first time
... it improved the standing of the health board as an entity in New Zealand. ... A nurse who has requested additional trauma training is also attached to ...
COVID-19 Nurse Specialist Welcomes Cabinet Ministers With Request For Nurses
"With New Zealand's CoViD-19 election comes a strong CoViD-19 Cabinet and I am really excited about how the newly appointed Ministers can lead us ...
Patchy uptake of NPs dilutes progress on health outcomes
Nurse practitioners still find many barriers in the way of reaching the top of their scope, writes Marielyne Bournival (Subscription needed)
INTERNATIONAL NEWS
Solomons nurses strike goes ahead without approval
Hundreds of nurses had gathered in the carpark of the National Referral Hospital in Honiara to protest their not receiving allowances for work done ...
UK Prime Minister Boris Johnson nominates Kiwi nurse Jenny for Pride of Britain award
Kiwi nurse Jenny McGee has been nominated for a Pride of Britain award by UK Prime Minister Boris Johnson for her efforts and care during his bout of Covid-19.
1500 nurses dead from COVID-19 across 44 countries: International Council of Nurses
TORONTO -- Around 1,500 nurses have died from COVID-19 around the world, according to the International Council of Nurses (ICN) — a number ...
Covid 19 coronavirus: Heartbreaking impact of virus outbreak in America
An ICU nurse on the frontlines of America's coronavirus response has described the impact of seeing patients dying from the virus in a "gut-wrenching" interview aired on MSNBC.
Researchers seek to understand HIV-related attitudes of nursing faculty in six countries
Since the earliest study about nursing faculty and students attitudes and beliefs about caring for people living with HIV/AIDS (PLHIV) in the early 1990's, there have only been 17 additional studies. Knowledge in this area of study is still lacking to fill some gaps in understanding attitudes towards people living with the disease.
AGED CARE AND ELDERLY
Arthritis company Promisia now an aged care sector player
The former medical company Promisia Integrative is now a player in the aged care sector after successfully acquiring three facilities in the North Island and leasing a fourth in the South Island.
CANCER NEWS
Breast cancer diagnosis rates down due to Covid-19 impact, but catching up
There have been 104 fewer breast cancer diagnoses in New Zealand this year than in 2019, due to the ongoing impacts of the Covid-19 pandemic
Mamazons and mastectomies: New Zealand's LGBT community faces unique cancer risk
A lesbian couple who have both survived breast cancer are happy New Zealand has become more open and accepting, but members of the rainbow community still face a higher risk. Read more
Young women at highest risk of developing cervical lesions decrease
The number of young women with the highest risk of developing cervical lesions that can lead to cancer has halved. Read more
COVID-19 / CORONAVIRUS
Covid-19: Christchurch case labelled a 'border failure' by experts
Public health experts say Christchurch's new Covid-19 case is the sixth failure of the border since lockdown – a claim denied by director-general of health Dr Ashley Bloomfield.
Community transmission from isolation facility – Expert Reaction
The Ministry of Health has released more details of the managed isolation staff member infected with COVID-19.
The person is a member of the health team working at the Sudima Christchurch Airport, where international mariners are quarantined. Director-General of Health Dr Ashley Bloomfield said from those cases, they have identified three virus lineages of the virus, none of them seen in New Zealand before. Genome sequencing of the health worker case is expected later today.
Community leadership at the heart of Maori response to COVID-19 - report
A recent report conducted by Ihi Research has revealed that MÄori communities throughout Te Waipounamu came together to create an effective grassroots response during the COVID-19 lockdown
Covid-19: Immunity only lasts a few months, study finds
Immunity to Covid-19 may only last a matter of months, according to research that could hinder the rollout of a successful vaccine.
Coronavirus: Siouxsie Wiles says Covid vaccine won't bring us 'back to what life was like in 2019'
New Zealand's "powerful" collective action against Covid remains one of our best lines of defence, says Dr Siouxsie Wiles.
Europe may see 'several' waves of COVID-19: experts
Europe risks being hit with further waves of coronavirus infections next year, France's scientific council has warned, as the continent scrambles to cope with a second deadly spike in COVID-19 cases.
Detecting the re-emergent COVID-19 pandemic after elimination: modelling study of combined primary care and hospital surveillance | OPEN ACCESS
Nick Wilson, Markus Schwehm, Ayesha J Verrall, Matthew Parry, Michael G Baker, Martin Eichner
NZ Medical Journal Vol 133 No 1524: 30 October 2020
One of the challenges with a new pandemic such as COVID-19 is how best to undertake surveillance. Good-quality surveillance is needed to maximise rapid disease control, eg, with case isolation and contact tracing to identify further cases and to quarantine contacts as shown by successful control in China
DHBS
$3.2 million boost to improve child health facilities at new Christchurch Hospital Hagley
A 3.2 million dollar make-over is about to brighten the lives of sick children entering Christchurch Hospital's new acute services building. Read more
DIABETES
Ground-Breaking Survey Uncovers Emotional And Mental Health Issues Faced By Kiwis With Diabetes
As New Zealand begins Diabetes Action Month, Kiwis are being asked to Love Don't Judge as Diabetes NZ sheds light on the emotional burden of a chronic condition that affects quarter of a million of us.
MENTAL HEALTH
Urgent roadmap for mental health needed: Commissioner
The Mental Health Commissioner is calling on the new government to take urgent action on mental health and draw up a road map for progress by the end of the year. Kevin Allan wants a clear plan for implementing the recommendations of the government inquiry into mental health and addiction, which was completed in 2018. In the 2019 so-called Well Being Budget, $1.9 billion was announced to help the one in five New Zealanders who experience mental illness or significant mental distress. Two years on from the inquiry report, Mr Allan says there's a pressing need for more progress - particularly for Maori. He speaks with Kathryn, along with Maria Baker, Chief Executive of the Maori health organisation Te Rau Ora and Shaun Robinson, Chief Executive of the Mental Health Foundation.
PUBLIC HEALTH
'Serious risks' at Auckland public health unit highlighted prior to Covid-19
A top Auckland doctor was warning the government in January that people were at "serious risk" because the city's public health service was at risk of failing, even as Covid-19 was knocking at the door.
REFERENDUM and ELECTION 2020
New health ministers eager to 'drive the machine to make change'
Andrew Little says he "relishes" the challenge of stepping into the Health portfolio where he will take charge of introducing reforms of the sector.
Doctors prepare to put euthanasia law into action
Doctors are gearing up for a hefty year of planning and preparation with the End of Life Choice Act set to come into force.
Cannabis referendum: What now for the law and police?
The Cannabis Legalisation and Control Bill got the thumbs down with 53.1 percent of votes against legalisation and 46.1 percent of votes for it.
Referendum rejection: Safe access to cannabis still needed - doctor
Opinion - New Zealanders have sadly chosen to continue cannabis supply from the black market rather than government regulated shops after the referendum results today, writes Dr Graham Gulbransen.
Where are the safeguards for Māori and the disabled in end of life law?
OPINION: In 12 months assisted dying will be legal as, unsurprisingly, the mainstream demographic has predictably spoken with a 65.2 per cent yes vote in the preliminary results.
'Real dilemmas' remain with euthanasia law - disability advocate
Opinion - The preliminary voluntary euthanasia vote result has been feared by a significant section of the disability community for some time, writes disability advocate Chris Ford.
Euthanasia referendum: End of Life Choice Act 'yes' vote creates 'complex' situation for doctors
The vote to allow assisted dying goes against medical values and is a "step too far" for many doctors, according to the New Zealand Medical Association (NZMA).
Euthanasia referendum: Assisted dying will become legal in a year - what has to happen now?
ANALYSIS: The preliminary results of New Zealand's referendum on the End of Life Choice Act were conclusive. Some 65.2 per cent of voters supported the law coming into force, while 33.8 per cent opposed it.
TOBACCO, DRUGS AND ALCOHOL
'Epidemic' of FASD among Maori to come under spotlight - expert
A University of Otago researcher has been awarded a grant to undertake vital research on Fetal Alcohol Spectrum Disorder (FASD) which she says disproportionately affects MÄori in epidemic proportions.
REPORTS AND NEW PUBLICATIONS
Caring with Confidence: the Code in Action (NMC)
We know that nurses, midwives and nursing associates have been facing difficult decisions in unprecedented circumstances over the last few months. That's why we've launched Caring with Confidence: The Code in Action.
Caring with Confidence is a series of bite-sized animations about key aspects of nursing or midwifery professionals' roles, and how the Code can support them.
Contexts of Nursing , 6th Edition
By John Daly, RN, BA, MEd(Hons), BHSc(N), PhD, MACE, AFACHSE, FCN, FRCNA and Debra Jackson, RN PhD SFHEA FACN
Contexts of Nursing, 6th edition by John Daly and Debra Jackson introduces undergraduate nursing students in Australia and New Zealand to the theory, knowledge language and scholarship of professional nursing practice.
Written by leading academics at the forefront of nursing education and research, the 6th edition features a range of stories and voices that will challenge the reader and encourage reflection and discussion. Each chapter introduces key topics within the contexts of nursing including critical thinking, reflective practice, informatics, legal and ethical requirements, leadership and the evolving roles of nursing.
ARTICLES OF INTEREST
COVID 19: An unprecedented opportunity for nurse practitioners to reform healthcare and advocate for permanent full practice authority.
Stucky, CH, Brown, WJ, Stucky, MG.
Nursing Forum. 2020; 1‐ 6. https://doi.org/10.1111/nuf.12515
The coronavirus disease 2019 (COVID‐19) pandemic ushered in a new era for advanced practice registered nurses, as emergency regulatory and policy changes expanded the nurse practitioner (NP) scope of practice. The legislative changes enabled NPs to bolster the national pandemic response by working to the full extent of their education and training. The changes are only temporary, and many have contemplated the permanent impact of COVID‐19 when healthcare transitions to a postpandemic normal. NPs now have a unique opportunity to educate others about the merit of their role and advocate for permanent legislative changes. In this creative controversy manuscript, we build a case that national NP full practice authority increases access to care and is vital for a sustainable and resilient healthcare system that can react to future pandemic crises. Read more
The Lamp Still Burns: Nurses on the Forefront of COVID-19, Health Disparities, and Gender Inequities
Stephanie L. Ferguson and Michelle A. Williams, Nursing Economic$
Much has changed since the days of Florence Nightingale, but many struggles and obstacles to health remain. Strategies to support nursing are critical to keep the lamp burning.
The articles below are not freely available but may be accessed through databases and libraries to which readers have access
Nurse prescribing in New Zealand—the difference in levels of prescribing explained
Jane Key, Karen Hoare
NZ Medical Journal Vol 133 No 1524: 30 October 2020
New Zealand has been late in implementing nurse prescribing. Towards the end of the 20th century non-medical prescribing was introduced into many westernised countries, notably in the UK, where nurses have been prescribing for decades.
Developing Leadership Competencies in Midlevel Nurse Leaders,
Nghe, Megan; Hart, Jennifer; Ferry, Susan … et al
JONA: The Journal of Nursing Administration: September 2020 - Volume 50 - Issue 9 - p 481-488 doi: 10.1097/NNA.0000000000000920
A pediatric teaching hospital developed a comprehensive leadership training program for midlevel nurse leaders with varying levels of management knowledge and experience. Content was based on American Organization for Nursing Leadership nurse manager competencies and data from a comprehensive needs assessment. Learners identified differentiating between leadership and management, influencing behavior, managing change, and communication as areas of increased confidence. This program is applicable to any hospital with multiple midlevel nurse leaders new to the role.
PROFESSIONAL DEVELOPMENT
2021 Public Health Summer School courses – University of Otago
A healthier community.
A better tomorrow.
Offering 24 short courses to build your knowledge and skills.
1-19 February 2021
Wellington, New Zealand
There are 24 courses on offer including 12 new topics on a range of important areas from COVID-19 to zero carbon building to countering disinformation and more. Plus many of our ever-popular courses are back including Hauora Māori, Pacific health, epidemiology and health research methods.
To see a summary of all courses available, please view the:
Summer School flyer (PDF format)
To register or to view more information on each course, please visit:
Public Health Summer School
So don't hesitate, have a look at the great range of courses and take advantage of the 25% earlybird discount. Many courses have limited numbers so don't miss out…register now.
Also on offer are a limited number of Māori/Pacific Scholarships. See our website for more information. Read more
The above information has been collated for the College of Nurses Aotearoa (NZ) Inc by Linda Stopforth, SNIPS and is provided on a weekly basis. It is current as of November 2020
If you have any feedback about content - what parts are most useful or what you would like added - please email admin@nurse.org.nz
For more up to date news and information follow SNIPS at:
Facebook: Snips Info
Twitter: @SnipsInfo