News bulletin 9 November 2011
on 9 November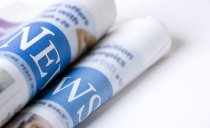 Welcome to the College of Nurses – News Update.
No. 79 – 9 November 2011 


From NZ media this week 

Nurse to research psychosocial effects of disasters A New Zealand mental health nurse who witnessed the aftermath of 9/11 and trained nurses following the 2005 Boxing Day tsunami and recent Canterbury earthquakes will return to the United States of America next year, to conduct groundbreaking research into the health sector's preparedness for the psychosocial effects of major disasters and ability to maintain long-term competency after such events.
http://bit.ly/rWM1Vm 
Nurse-with-a-mission
Joy Millar is nursing her way through remote parts of the world.
She's just returned from three months' work in Papua New Guinea on the Youth with a Mission – YWAM – Mercy Ship.

http://bit.ly/rXkEwA

Eight-staff-lose-jobs-at-medical-centre
The revamp of an after-hours medical centre in Nelson has cost eight nursing and administration jobs from a staff pool of 15

http://bit.ly/sQ022I
'For the love of my mother'
When Sean Davison and his mother Pat clapped eyes on each other at Dunedin Airport they both burst into tears.

http://www.stuff.co.nz/national/5914526/For-the-love-of-my-mother
Trial fuels debate on euthanasia

The Voluntary Euthanasia Society of New Zealand hopes a Dunedin case will ignite further public debate on euthanasia.

http://www.stuff.co.nz/national/crime/5913424/Trial-fuels-debate-on-euthanasia
Abortions refusal right reinforced

Health boards have been told their employees must be allowed to refuse to assist with abortions.

http://www.stuff.co.nz/national/health/5913471/Abortions-refusal-right-reinforced
Mental health screening for all new inmates
All new prisoners are to be screened for mental illnesses such as depression and anxiety from June next year.

http://bit.ly/sYRZA4
Still some way to go in aged care

Fifteen out of 36 rest homes in the MidCentral Health region have only "partially attained" the minimum level of standards required.

http://bit.ly/tk6GoK
Sexual health services 'a rural issue'

Greater funding for sexual health care in Nelson may be needed, a new study shows.

http://bit.ly/vrToaf
Research finds Māori women presenting with symptoms for male whānau at GPs

New research out shows Māori women are presenting with proxy symptoms to GPs to get medications for male whānau members. The research is published in a special health issue of
AlterNative: An International Journal of Indigenous Peoples
launched this week.

http://bit.ly/ujoD5I
International media

Fiji signs up to national registration
A NSW symposium canvassed the latest trends in nurse migration, reports Linda Belardi.

http://bit.ly/t7vH41
Telehealth Programs Gaining Ground in Nursing Education

As telehealth has emerged as a vital resource for medical professionals and patients, nursing schools are adding telehealth programs. "With technology, there are not a lot of boundaries. Your imagination is your boundary. You can really use telemedicine with just about anything," said associate professor Cathleen Collins of the University of Virginia's College at Wise Department of Nursing.

http://bit.ly/tHDaKJ
Plan to map high-flyers' careers from pre-qualification to consultant level

Nurses' careers would be mapped out from pre-qualification through to staff nursing and consultant level, under a training programme planned by an alliance of hospitals and universities in London and the South East.

http://www.nursingtimes.net/5037538.article?referrer=e1

Unions to probe global migration
Mapping research launched to monitor the impact of moving health workforce.

http://bit.ly/ths2Pj
Survey finds nurses are both mobile, social

A survey of more than 1,000 nurses, most of them nurse educators with advanced degrees, revealed that 74.6% were smartphone or tablet computer owners. Researchers from Springer Publishing also found that 68.4% are on Facebook, while 37.3% are on LinkedIn. "These findings indicate the rapid growth of mobile technology use among those in the health care industry," a company official said.

http://www.healthcareitnews.com/news/survey-finds-nurses-are-both-mobile-social
Nurse sacked over Facebook patient picture

A nurse who posted a picture of a patient on Facebook was dismissed from her job, it has emerged.

http://www.nursingtimes.net/5037400.article?referrer=e1
Scottish nurses fear job losses following government cuts

Many nurses in Scotland have expressed fears that their jobs will be affected by ongoing government cuts, according to a nursing body.
http://www.nursingtimes.net/5037462.article?referrer=e1
Nurse Practitioner Reduces Unnecessary Emergency Department Visits

Adding a nurse practitioner (NP) to a busy hospital staff can decrease unnecessary emergency department (ED) visits, according to a study published in the latest issue of Surgery by researchers at Loyola University Health System...

http://www.medicalnewstoday.com/releases/237113.php
Leaked documents reveal plan to cut nursing budget
Leaked cabinet papers show the Victorian Government has considered a plan for massive nursing budget cuts and replacing skilled nurses with "assistants" for some duties.

http://bit.ly/rX0DJf

Pay deal long way off: Vic nurses
Victorian ANF says it's concerned by government proposals to abolish nurse patient ratios.

http://bit.ly/uwSenJ
Health and wellness
Stress-related illness risk 'present in one in 10 nurses'
Around one in 10 nurses and nurse managers are at risk from illness caused by stress, according to Swedish researchers.

http://www.nursingtimes.net/5037154.article?referrer=e26
Articles of interest
Perspectives on the experience of being physically restrained: An integrative review of the qualitative literature

nternational Journal of Mental Health Nursing

Volume 19, Issue 6, pages 416–427, December 2010

Publications providing information on the safe use of physical restraints, guidelines for restraint use, and journal articles on the care of mental health patients are frequently devoid of information regarding patients' perspectives on physical restraint. As physical restraint is a common procedure in many settings, the purpose of this review is to examine and summarize the qualitative literature on patients' perspectives on being physically restrained, from 1966 through to 2009. A formal integrative review of existing qualitative literature on patients' perspectives of physical restraint was conducted. Studies were critiqued, evaluated for their strength, and analysed for key themes and meanings. Twelve studies were ultimately
identified and included in the review. Four themes emerged from the review, including negative psychological impact, retraumatization, perceptions of unethical practices, and the broken spirit. While little qualitative research on patients' perceptions of physical restraint exists, findings within the current literature reveal serious implications for patients and nurses alike. Additional research into physical restraint implications for the patient–nurse dyad is needed, and nurses should approach the use of physical restraint with caution and awareness of their potential psychological impact.
http://dmmsclick.wiley.com/click.asp?p=13380267&m=48800&u=1214400
A model of succession planning for mental health nurse practitioners

International Journal of Mental Health Nursing

Volume 19, Issue 4, pages 278–286, August 2010

This paper reviews current literature on succession planning for mental health nurse practitioners (NPs) and discusses a model of succession planning that is underpinned by principals of leadership development, workforce participation and client
engagement. The paper identifies succession planning as a means of managing a present and future workforce, while simultaneously addressing individual and organizational learning and practice development needs. A discussion of the processes attendant upon sustainable succession planning – collegial support, career planning and development, information exchange, capacity building, and mentoring is framed within the potential interrelationships between existing NP, developing NP and service directors and/or team managers. Done effectively and in partnership with wider clinical services, succession planning has the potential to build NP leadership development and leadership transition more broadly within mental health services.

http://dmmsclick.wiley.com/click.asp?p=13380267&m=48800&u=1214401


nline resources
Preventing Surgical Fires.

US Food and Drug Administration.

http://psnet.ahrq.gov/resource.aspx?resourceID=23347&sourceID=1&emailID=24815
When someone asks for your assistance to die

Assisted suicide generates debate on a variety of levels – ethical, moral, religious, spiritual, political, cultural, psychological, professional and legal. It is an issue that affects the nursing workforce, both as individuals and as health professionals. Most people who are approaching the end of their lives in the UK do not ask a health professional to hasten their death, but a minority of individuals do express a readiness or desire to die. Nurses and health care assistants (HCAs) are often the members of staff that patients, and their families and carers, feel comfortable enough to approach and express a desire to actively hasten death. However, such requests can provoke concern for nurses and HCAs as they determine how best to respond professionally and compassionately and continue to support patients in their ongoing care. This guidance has been developed to support nurses, HCAs, and other health professionals in adult practice who may be asked by patients, or their families or carers, to become involved in assisting suicide. It covers the law on assisted suicide in the UK, as well as the law on advance decisions. The publication includes information on when and why people express a wish to die and guidance on professional accountability and end of life care, with frequently asked questions to help health professionals respond in such circumstances. It also includes details of further resources available to improve end of life care practice.

http://www.rcn.org.uk/__data/assets/pdf_file/0004/410638/004167.pdf
From the Ministry of Health
An Implementation Plan for the Guidance for Improving Supportive Care for Adults with Cancer in New Zealand
Date of publication (online): October 2011
Summary of publication
The Ministry of Health contracted with Health Outcomes International (HOI) in April 2010 to develop a plan to implement the Guidance for Improving Supportive Care for Adults with Cancer in New Zealand.
As part of the project methodology, the following three priority areas were identified:
care co-ordination
psychosocial support
information support.
HOI then undertook further research of these three areas including an electronic stocktake survey, key informant interviews and targeted literature reviews. Based on the research a set of immediate and 'realistic' actions along with longer-term 'aspirational' actions have been proposed in the attached implementation plan.
The research findings are documented in greater detail in the accompanying report Implementing Supportive Care Guidance Project: Priority Areas Research Report.
The recommendations outlined in the implementation plan will be prioritised and used to inform the Ministry, Regional Cancer Networks, District Health Boards and Non-governmental Organisations annual work plans over the next five years.

http://bit.ly/rY9q5f
Bone Marrow Transplant Services in New Zealand for Adults – Service Improvement Plan
Date of publication (online): October 2011
Summary of publication
Bone Marrow Transplants (BMTs) are provided by five District Health Boards (DHBs) in New Zealand (Auckland, Waikato, MidCentral, Capital and Coast, and Canterbury DHBs). Recently there has been significant growth in demand for BMT services, most evident at Auckland DHB.
This Service Improvement Plan (the Plan) is the start of a process for increasing capacity and improving the delivery of BMT services in New Zealand. It has been developed to assist DHBs to plan for adult BMT services over the next 3-5 years.
The Plan recommends that the current configuration of BMT services is continued in New Zealand. That is, that autologous BMT services continue at Auckland, Waikato, MidCentral, Capital and Coast, and Canterbury DHBs; and allogeneic BMT services at Auckland, Capital and Coast, and Canterbury DHBs.
In addition, four main areas of service improvement have been identified:
development of national clinical indications, consistent with international best practice
addressing capacity issues– physical and specialist staffing
improving waiting times for BMT services
international accreditation of BMT services and facilities.
This Plan has been developed by the Ministry of Health and the Haematology Work Group. The Cancer Treatment Advisory Group and Cancer Control Steering Group endorsed the Plan with the proviso that if clinical indications or eligibility are reviewed and amended then the Plan will need to be updated accordingly.

http://www.moh.govt.nz/moh.nsf/indexmh/bmt-service-improvement-plan
Of interest
Prevention Institute

Prevention Institute was founded in 1997 to serve as a focal point for primary prevention practice—promoting policies, organizational practices, and collaborative efforts that improve health and quality of life. As a national non-profit organization, the Institute is committed to preventing illness and injury, to fostering health and social equity, and to building momentum for community prevention as an integral component of a quality health system. Prevention Institute synthesizes research and practice; develops prevention tools and frameworks; helps design and guide interdisciplinary partnerships; and conducts training and strategic consultation with government, foundations, and community-based organizations nationwide and internationally.

http://www.preventioninstitute.org/about-us.html
The above information has been collated for the College of Nurses Aotearoa (NZ) Inc by Linda Stopforth, SNIPS and is provided on a weekly basis.

 

It is current as at Tuesday 8 November 2011
If you have any feedback about content - what parts are most useful or what you would like added - please email
admin@nurse.org.nz