News bulletin 3 March
on 3 March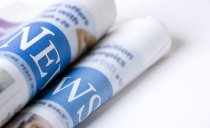 Welcome to the College of Nurses Aotearoa News Update.
No. 533, Wednesday 3 March 2021
Weekly news round-up of nursing and health information in New Zealand and internationally
NATIONAL NEWS
Covid-19: Kiwi ingenuity finds how to draw all doses of vaccine from Pfizer vials, without special ...
Covid-19: How New Zealand's 'largest ever vaccination campaign' will be rolled out ... However, it appears New Zealand vaccinators don't even need them. ... "Right from the start our nurses have been able to get six doses – in most ...
People in MIQ are missing out on health checks because of chronic nurse shortage — nurses' union
Returnees are going without regular health checks because of chronic nurse shortages in managed isolation and quarantine, the New Zealand Nurses Organisation says.
Nurses working for Māori providers paid a quarter less than DHB colleagues, says union
Māori nurses "on the frontlines" are paid 25 per cent less than those working for district health boards, the New Zealand Nurses Organisation says.
Nurse shortage a major pressure point at Southland Hospital
The Southland Hospital emergency department sees 86 per cent more patients than Dunedin, despite the latter serving a population 46 per cent smaller.
Escalation of care for rest home resident with cardiac symptoms - Commissioner
Deputy Health and Disability Commissioner Rose Wall today released a report finding a registered nurse and a rest home in breach of the Code of Health and Disability Services Consumers' Rights (the Code) for failures in the care of a rest home resident with cardiac symptoms.
District Health Board slams Covid-19 conspiracy theory on rheumatic fever swabs
Counties Manukau Health and the National Hauora Coalition (NHC) are warning the public about false information being spread on about swab tests in south Auckland schools.
INTERNATIONAL NEWS
Philippines Offers Nurses in Exchange for Vaccines From Britain, Germany
MANILA (Reuters) - The Philippines will let thousands of its healthcare workers, mostly nurses, take up jobs in Britain and Germany if the two countries agree to donate much-needed coronavirus vaccines, a senior official said on Tuesday.

Article Highlights How Nurses Improved Communication in High-containment Settings
An article published in the American Journal of Nursing discusses the communication challenges that result from the personal protective equipment (PPE) clinicians are required to wear when caring for patients with potential or confirmed exposure to highly infectious pathogens, such as the Ebola virus or SARS-CoV-2. The six nurses that authored the article describe how they and their colleagues at the National Institutes of Health's Special Clinical Studies Unit, "developed, field-tested, refined and ultimately implemented policies and procedures that enabled clinicians to communicate effectively with other staff, patients, and external partners, such as governmental agencies, other specialized units, and nonprofit organizations."

AGED CARE AND ELDERLY
Australia to boost spending on care for elderly after scathing report
Australia will increase spending on care for the elderly by A$452 million ($350.5 million) after an inquiry concluded that one in three people is receiving substandard care.

CANCER NEWS
Adolescent/young adult cancer action plan for 2020-2025
More young people living with cancer are surviving, but survivorship is lagging compared to Australia, a report by the Adolescent and Young Adult Cancer Network has found.

COVID-19 / CORONAVIRUS
Covid-19: Unaccompanied minors as young as 12 in MIQ cause 'child protection concerns' for ...
New Zealand Nurses Organisation organiser Sharleen Rapoto said there were "floods" of children who nurses were having to care for on top of their ... Read more
Covid-19: GPs denied DHBs' leftover vaccines: 'It's just soul destroying'
Some South Auckland GPs were turned away when they tried to get vaccinated for Covid this weekend after spare doses became available.
Call for more transparency over vaccination standby lists - NZMA
Because of the very short period for administration of the Pfizer / BioNTech vaccine once it has been defrosted, District Health Boards are operating standby lists for frontline health workers who can be called in to receive the vaccines before they expire.
'No worries': First Covid vaccine given in Hawke's Bay
Public Health nurse and Covid-19 educator Linda St George was last week first ... "I'm really looking forward to the day when most of New Zealand is ...
Covid 19 coronavirus: Frontline health workers next in line for vaccine
More than 50,000 frontline health workers will be included in the next group to be vaccinated later this month.
Māori health providers score big win in Covid-19 vaccinations
Te Whānau a Waipareira has scored a victory, following the news that Whānau Ora workers will be vaccinated for Covid-19.
Covid-19 vaccination safety campaign needed now, leaders urge
The government is being urged to hurry up with its vaccination awareness campaign, to avoid being drowned out by the anti-vax movement.
Covid-19: Young people to Government - 'your message is too old, too stale and way too long'
Too old, too stale, not very Māori - and way too long.
The Government's Covid-19 messaging has been slammed as irrelevant to young people despite the latest Auckland cluster being based around a high school.
Covid: One year on for Pasifika leaders at the frontline
New Zealand's Pasifika community has been living and working on the front line of the Covid-19 pandemic, since the coronavirus arrived a year ago.
Covid-19: Pasifika vaccine concerns valid but information key to easing fears - expert
Safety, side effects, timing and the eligibility of non-residents and visa overstayers are just some concerns the Pasifika community have when it comes to the Covid-19 vaccine. Read more
Covid-19: Māori and Pasifika hospitalised more than other ethnic groups - new data
Pasifika people have ended up needing hospital treatment for Covid-19 more than any other ethnic group in New Zealand, while half of those who've ended up in intensive care have bee Māori, newly released data has shown.
Covid-19: Warning UK strain can cause aches and fatigue without showing other symptoms
The UK strain of Covid-19 may present with less typical symptoms, including muscle aches and fatigue, rather than the cold and flu symptoms we've been trained to be on alert for.
Understanding the evolution of SARS and COVID-19 type viruses
As COVID-19 sweeps the world, related viruses quietly circulate among wild animals. A new study shows how SARS-CoV-2, the virus that causes COVID-19, and SARS-CoV-1, which caused the 2003 SARS outbreak, are related to each other. The work helps scientists better understand the evolution of these viruses, how they acquired the ability to infect humans and which other viruses may be poised for human spillover.
In the wake of the pandemic: preparing for long Covid
This policy brief highlights areas where policy-makers can take action to meet the challenge of post-Covid conditions based on what is currently known. It addresses the need for multidisciplinary, multispecialty approaches to assessment and management; development of new care pathways and contextually appropriate guidelines for health professionals; and the creation of appropriate services, including rehabilitation and online support tools. Read more

DHBS
Minister defends work of Canterbury health board Crown monitor - despite deficit growth
Canterbury's health board will continue to be overseen by Crown monitor Lester Levy after he agreed to a second term in the role.
Personal safety alarms rolled out to DHB community-based workers - HB DHB
Hawke's Bay District Health Board (HBDHB) is rolling out personal safety alarms to its community-based teams to provide an additional safety net for health professionals often working alone.
PHARMACY
Pharmac review to focus on speed, transparency of decision
A review of the Government's drug buyer Pharmac will focus on the timeliness and transparency of its decisions.
Opioids: How NZ avoided the crisis engulfing North America
Through a combination of good policy, good policy changes and good luck, New Zealand has so far avoided the opioid crisis that has engulfed North America, a new study has found.
PRIMARY HEALTH CARE
New eLearning programme for primary care nurses launched
Online courses provide easy access to cardiovascular learning for New Zealand nurses, and communities, to reinforce heart health knowledge.

WORKFORCE
Skilled migrant residency programme in need of review - Faafoi
Immigration Minister Kris Faafoi is considering a revamp of New Zealand's largest residence programme.
New Zealand risks exodus of critical migrant healthcare workers due to immigration anomaly
Newshub has spoken to registered nurses who haven't been able to see their babies and children for over a year. It's forcing them to leave the country ...

ARTICLES OF INTEREST
Resource allocation in public sector programmes: does the value of a life differ between governmental departments?
This research paper examines whether value of a life estimates used in economic evaluation differs between government departments in a selection of developed countries: Australia, Canada, Japan, New Zealand, South Korea, the Netherlands and the UK. It finds that generally estimates used in transport and the environment exceeded those used in health, which suggests that health may be undervalued by departments of health compared with departments of transport or environment.

The above information has been collated for the College of Nurses Aotearoa (NZ) Inc by Linda Stopforth, SNIPS and is provided on a weekly basis. It is current as of 23 February 2021
If you have any feedback about content - what parts are most useful or what you would like added - please email admin@nurse.org.nz
For more up to date news and information follow SNIPS at:
Facebook: Snips Info
Twitter: @SnipsInfo