News bulletin 17 March
on 17 March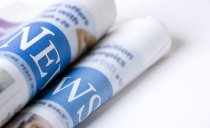 Welcome to the College of Nurses Aotearoa News Update.
No. 535, Wednesday 17 March 2021
Weekly news round-up of nursing and health information in New Zealand and internationally
NATIONAL NEWS
Ara maintains leading nursing employment rate
Despite the challenges of COVID, Ara nursing graduates achieved extremely high rates of employment, with 98.5% of registered nursing graduates who sought work as an RN achieving success. Ara nursing employment rates are consistently amongst the top in the sector, and the 2020 results bear this out.
Counties Manukau DHB's nursing shortage continues to bite
Counties Manukau District Health Board is short 150 nurses, a revelation the New Zealand Nurses Organisation is calling outrageous. The shortages ...
Immigration office closure could worsen nurse shortage, industry leader says
The closure of an immigration office in the Philippines will add to New Zealand's nurse shortage, an industry leader says.
Auckland nurse who stole more than $1500 from patients allowed to continue nursing
Auckland nurse Ashwani Lal given second chance to continue nursing after stealing from a patient.
Medication error in rest home - Health and Disability Commissioner
Deputy Health and Disability Commissioner Rose Wall today released a report finding a rest home provider and two registered nurses in breach of the Code of Health and Disability Services Consumers' Rights (the Code) for failures in the care of an elderly resident.
INTERNATIONAL NEWS
NEW TRAINING PROGRAM LAUNCHED TO UPSKILL NURSES IN AGED CARE SECTOR
A special training program has been launched to better equip aged care nurses for the growing demands of the job.
Re-envisioning the nursing PhD degree
PHILADELPHIA (March 9, 20201) - The PhD degree prepares nurse scientists to advance knowledge through research that improves health, translates into policy, and enhances education. However, as the role of the nurse has changed, and health care has grown more complex, there is a need to re-envision how PhD programs can attract, retain, and create the nurse-scientists of the future and improve patient care.
Top nursing priorities for spring 2021: 6 CNOs weigh in
Six nursing leaders shared with Becker's what their No. 1 priority is for this spring.
Robert Rose, RN. Chief Nursing Executive, Central Market at Atrium Health (Charlotte, N.C.): My No. 1 priority is "resetting" the workforce as we come out of this pandemic. We have multi-model plans surrounding our workforce, from enhancing recruitment from those that left the profession and/or went to travel, to focusing on those that have been with us through this pandemic.
AGED CARE AND ELDERLY
New Research Finds Elders Living In Fear Of COVID-19
Tauranga social gerontologist Carole Gordon says New Zealand needs to restore social connectedness for our Elders who are anxiously limiting their lives because they fear COVID-19. Read more
CANCER NEWS
New Research Finds Elders Living In Fear Of COVID-19
Tauranga social gerontologist Carole Gordon says New Zealand needs to restore social connectedness for our Elders who are anxiously limiting their lives because they fear COVID-19. Read more
CHILDREN AND YOUNG PEOPLE
Unexpected infant deaths on the rise, ministry to review $5m programme
A Ministry of Health programme set up to reduce sudden and unexpected deaths of babies in their sleep has not succeeded, and fatalities actually rose two years into the programme. Read more
COVID-19 / CORONAVIRUS
Covid-19 vaccine: 2m New Zealanders will get first dose within four months
Frontline health workers and people in high-risk settings including older people in South Auckland, people in residential care and older people - particularly Māori and Pacific - will get vaccine priority, Covid-19 Response Minister Chris Hipkins says.
Covid 19 coronavirus: Why there's no perfect vaccine rollout plan
A leading expert says there's no perfect way to roll out New Zealand's Covid-19 vaccine - and that "gaps will occur" whatever path is taken.
Covid-19: Not prioritising vaccine rollout plan by ethnicity is unfair, experts say
An indigenous health expert is calling the government's vaccine roll-out plan unfair to Māori and Pasifika, who are at higher risk of contracting Covid-19.
Covid-19: About 12,700 frontline workers have received vaccine - 21 refused
Twenty-one frontline workers have refused the Covid-19 jab, three weeks into the vaccine rollout programme.
Covid 19 coronavirus: Dr Rawiri Taonui says a quarter of Māori will resist vaccination
Dr Rawiri Taonui says he is pleased with the $30 million being invested in Māori health infrastructure to support the coronavirus vaccination programme, saying it's a big improvement to this time last year.
Pasifika health providers pivotal in vaccine roll-out says Aupito
New Zealand's Minister for Pacific Peoples says Pasifika health providers will play a pivotal role in distributing the Covid-19 vaccine to the second priority group, which includes older Pasifika people.
Covid-19: More European countries hit pause on AstraZeneca vaccine rollouts after reports of blood clotting, Medsafe still assessing for NZ
Medsafe is still assessing the AstraZeneca vaccine, which has had its roll-out temporarily suspended in multiple countries around the world following reports of clotting in a small number of patients.
DHBS
Counties Manukau DHB underfunded by $500m over 21 years, MP says
Chronic underfunding of the Counties Manukau District Health Board (DHB) has seen it shortchanged by up to half a billion dollars over the past 21 years, according to Labour MP Louisa Wall.
Health Hawke's Bay appoints new Chief Executive
Health Hawke's Bay - Te Oranga o Te Matau-a-MÄui, the organisation supporting the region's primary health system, has appointed a new chief executive, Phillipa Blakey.
DIABETES
Diabetes to become epidemic that will 'bankrupt' health system - expert
Type 2 diabetes costs the country $2.1 billion a year and one in four Pasifika will have the disease in 20 years, a new report says.
MENTAL HEALTH
Mental health system 'going down wrong path'
The government is being warned if it sticks to the status quo it will fail to improve the mental health system. Read more
Maternal suicide: Attack on Government for 'shaming' maternal practices
Kiwi mums suffering from postnatal depression are taking their own lives because they have no one to turn to. First-time mums have described being left alone after traumatic births during lockdown. A powerful public movement in Parliament today aims to bring decades of maternal failures to light. Emma Russell reports.
Mental Health Foundation warns lobby group's postnatal depression advert 'is going to cost lives'
The advertisement is intended to help expectant and new mothers, and it urges the Government to provide more support for postnatal depression. But the Mental Health Foundation says it will do the opposite and "is going to cost lives". Read more
Top of cliff approach to suicide prevention - Otago University researchers
By looking at suicide prevention from a different perspective, University of Otago researchers hope to improve identification and support for people in suicidal crisis.
PASIFIKA HEALTH
Pasifika urged to take up swimming lessons after drowning stats
A Samoan-New Zealand lifeguard is encouraging Pasifika to take up swimmining lessons in the wake of a report highlighting their over-representation in drowning statistics. Read more
PHARMACY
The Detail: Are budget caps forcing Pharmac to make too many high-stake calls?
One thing everybody involved with the inquest into the deaths of six epilepsy patients can agree on is that Pharmac, the national drug-buying agency, has a tough job.
Epilepsy drug deaths: Coronial inquiry into medication-linked deaths resumes
A coronial inquiry into the deaths of six patients whose epilepsy medication was changed before they died has resumed.
PRIMARY HEALTH CARE
Doctor shortage forcing GP clinics to turn away new patients
Family doctors are closing their books to new patients in Christchurch and other cities as they struggle to recruit staff from overseas and meet growing demand.
PUBLIC HEALTH
We must have a better plan for the next pandemic, say Otago researchers
Aotearoa New Zealand's next pandemic plan needs a completely different approach to our previous plan that was focussed on influenza, say researchers from the University of Otago, Wellington in a new article that identifies key lessons from the COVID-19 response for managing future major outbreaks and pandemics.
GUEST BLOG: Ian Powell – Rheumatic fever highlights challenge of social determinants of health
Arguably the biggest challenge facing New Zealand's 20 district health boards (DHB)s is that the biggest driver of health demand and therefore financial costs is external to the health system. This places DHBs in the unenviable position of being unable to do much more than being an ambulance at the bottom of the cliff.
New vaccination to protect Te Moana a Toi against measles
A powhiri marked the start of the measles vaccination campaign at Te Wananga o Aotearoa's Tauranga campus today. Next week tauira (students) will be able to get their free vaccinations on site from Te Pare Å Toi kaupapa MÄori community nurses.
Vaccinations made easy at Horowhenua community event
Free clinics at community events is making it easier for people to access vaccinations for preventable diseases.
Measles vaccination campaign way off target
A vaccination campaign to prevent another dangerous measles epidemic has reached only a small fraction of its target as district health boards (DHBs) struggle in the wake of Covid-19.
STROKE
Christchurch research shows increased large strokes after 2019 terror attacks
New Zealand brain researchers have published a landmark study showing the link between large strokes and stress following the March 2019 terror attacks in Christchurch.
WOMENS' HEALTH
Ministry of Health seeks innovative ways to deliver abortion services
The transformation of the country's abortion services is one step closer with Ministry of Health seeking expressions of interest for projects that will improve abortion services.
ARTICLES OF INTEREST
Nurse-led Podcasting to Amplify Nursing
There has been an influx of nurse-led podcasts over the past couple of years, which is great! I love nothing more than nurses using their expertise and creativity to push out their knowledge and voice to the world.
Podcasts can be a relatively easy way for nurses to share their stories, to give other nurses a platform to tell their stories, and to establish ourselves as the experts we are in the various areas where we work and practice.
Implementation of a dynamic nursing care model during a global pandemic,
Perlstein, Lori ; Denison, Keith; Kleinschmidt, Christa,; … et al
Nursing Management (Springhouse): February 2021 - Volume 52 - Issue 2 - p 51-54 doi: 10.1097/01.NUMA.0000731964.86644.05
This case study describes skill mix identification, staffing modeling, deployment strategies, and competency management during the COVID-19 crisis, with a focus on NYP's key successes and opportunities for future pandemic surges or mass casualty incidents.
The articles below are not freely available but may be accessed through databases and libraries to which readers have access
Factors influencing nurses' engagement with CPD activities: a systematic review
Juliette K Walter and Louise M Terry
British Journal of Nursing, Vol. 30, No. 1: 60-68.
Background:
Continuing professional development (CPD) is necessary for nurse registration and development. Understanding the factors influencing engagement may enhance CPD uptake.
Review question:
What factors influence hospital-based nurses' engagement with CPD activities in the UK?
Nurses as agents of disruption: Operationalizing a framework to redress inequities in healthcare access among Indigenous Peoples.
Horrill, TC, Martin, DE, Lavoie, JG, Schultz, ASH.
Nurs Inq. 2020; 00:e12394. https://doi.org/10.1111/nin.12394
Health equity is a global concern. Although health equity extends far beyond the equitable distribution of healthcare, equitable access to healthcare is essential to the achievement of health equity. In Canada, Indigenous Peoples experience inequities in health and healthcare access. Cultural safety and trauma‐ and violence‐informed care have been proposed as models of care to improve healthcare access, yet practitioners lack guidance on how to implement these models. In this paper, we build upon an existing framework of equity‐oriented care for primary healthcare settings by proposing strategies to guide nurses in operationalizing cultural safety and trauma‐ and violence‐informed care into nursing practice at the individual level. This component is one strategy to redress inequitable access to care among Indigenous Peoples in Canada. We conceptualize barriers to accessing healthcare as intrapersonal, interpersonal, and structural. We then define three domains for nursing action: practicing reflexivity, prioritizing relationships, and considering the context. We have applied this expanded framework within the context of Indigenous Peoples in Canada as a way of illustrating specific concepts and focusing our argument; however, this framework is relevant to other groups experiencing marginalizing conditions and inequitable access to healthcare, and thus is applicable to many areas of nursing practice
The above information has been collated for the College of Nurses Aotearoa (NZ) Inc by Linda Stopforth, SNIPS and is provided on a weekly basis. It is current as of 9 March 2021
If you have any feedback about content - what parts are most useful or what you would like added - please email admin@nurse.org.nz
For more up to date news and information follow SNIPS at:
Facebook: Snips Info
Twitter: @SnipsInfo