News bulletin 31 March
on 31 March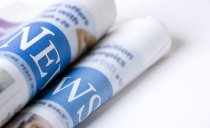 Welcome to the College of Nurses Aotearoa News Update.
No. 537, Wednesday 31 March 2021
Weekly news round-up of nursing and health information in New Zealand and internationally
NATIONAL NEWS
Fears euthanasia training will just be online course
Lucia Bercinskas, policy analyst at the New Zealand Nurses Organisation, said that could mean inequality of access. "For me, it's almost about ...
Anticipation building for independent Māori health authority
The creation of a long-awaited independent Māori health authority has picked up pace, with a draft of the agency set to go to Cabinet in the coming weeks.
AGED CARE AND ELDERLY
Nurses stand up for aged-care minimum staffing
The people who built New Zealand are being let down by the Government in their old age, the New Zealand Nurses Organisation (NZNO) says.
Dementia App For Māori Launches
An app to help Māori affected by mate wareware (dementia) and to raise awareness of the disease has been launched. Read more
CHILDREN AND YOUNG PEOPLE
Kids living in stress and deprivation have greater risk of injury - study
Kiwi children who experience high stress and deprivation appear to have a "much greater" risk of injury – a leading cause of childhood hospitalisation and death – before school-age than other kids.
COVID-19 / CORONAVIRUS
Covid-19: How coronavirus and lockdown impacted New Zealand's health system
Seeing a doctor or visiting a loved one in hospital this time last year looked nothing like today, as Covid-19 raged throughout the country.
'Surgical patients must get COVID-19 vaccine priority to save lives' - study
Patients waiting for elective surgery should get COVID-19 vaccines ahead of the general population - potentially helping to avoid post-operative deaths linked to the virus, according to a new study.
Unvaccinated border workers to be barred from frontline roles
Any border worker who refuses a vaccination will soon be removed from their frontline job.
Covid 19 coronavirus: Virus was in NZ earlier than first thought
Coronavirus was spreading in New Zealand earlier than first thought, shows a study revealing the country's first-known Covid-19 cluster.
New Zealand's first announced case - a man who'd returned to Auckland from Iran via Bali - was reported on February 28, 2020.
South Canterbury DHB in race to train Covid-19 vaccinators
A dozen new vaccinators are undergoing training in preparation for administering the Covid-19 vaccination across South Canterbury, in the middle of the year, but the region's district health board is still unsure how many will be needed.
Covid-19: 'Extra pressure' in MIQ if travel bubble paves way for more high-risk returnees
The Nurses Society warns there's not enough resources to cope if managed isolation and quarantine (MIQ) guests arriving from Australia are replaced by people from more Covid-19-infected countries, when a travel bubble begins.
Covid-19: Call for more Long Covid study as those who have it still suffer a year on
For most Kiwis, marking a year since lockdown will conjure feelings of relief at how far we've come. But for others it is a stark reminder of how long they've been sick: how long it has been since their lives turned upside down.
Health ministers to receive Covid-19 vaccinations
Government health ministers will receive their first dose of the Covid-19 vaccine over the next two weeks.
Covid-19 vaccines: Call for the Government to 'ramp up' communication about roll-out
One of New Zealand's most prominent vaccination experts has called for the Government to "ramp up" its communication about the Covid-19 immunisation roll-out, as it encounters teething issues.
Will COVID-19 vaccines need to be adapted regularly?
Influenza vaccines need to be evaluated every year to ensure they remain effective against new influenza viruses. Will the same apply to COVID-19 vaccines? Researchers compared the evolution of endemic 'common cold' coronaviruses with that of influenza viruses. The researchers predict that, while the pandemic is ongoing, vaccines will need to undergo regular updates. A few years into the post-pandemic period, however, vaccines are likely to remain effective for longer.
DHBS
DHBs' dermatology gap forces kids to miss school 'for months' - doctor
Seven years after the government was warned of a shortage of dermatologists in the public sector, health workers say the situation is now beyond crisis point. Read more
DIABETES
Type-2 Diabetes could hit quarter of NZ's Pacific population
A quarter of Pacific people in New Zealand are on track to become Type-2 diabetics by 2040 Read more
Better podiatry services can avoid diabetes-related amputations and save lives
Around 600 amputations could be avoided in New Zealand each year if better foot screening and podiatry services were made available for everyone with type 2 diabetes, a recent report- shows.
EMERGENCY HEALTH CARE
'It's a crisis' – Overwhelmed ED staff in hospitals often in tears, experts say
Emergency department (ED) staff across New Zealand are often in tears as they deal with a crisis which could see patients get stuck in ambulances this winter because there is no space in hospitals, an expert has warned.
New Zealand hospitals in crisis after 'biggest January, February on record'
Hospitals across the country have reached crisis point, with several emergency departments at capacity.
People are being treated in corridors, increasing numbers of staff are reporting burnout and wait times are becoming longer.
Health Minister answers questions as hospitals hit capacity
Hospital emergency departments around the country are heaving, and it is not yet winter.
Middlemore Hospital's emergency department 'cannot cope' with demand, worker says
A worker at Middlemore Hospital's emergency department says it cannot cope with the demand for its services, and serious staffing shortages are now impacting on the treatment of patients.
GPs will see urgent cases for free in Counties Manukau to ease hospital pressure
Sixteen Auckland GP clinics will see urgent care cases for free in order to help ease the pressure on Middlemore Hospital.
Code Black alert issued as Dunedin Hospital swamped with patients
A stretched Dunedin Hospital is under a 'code black' alert as the number of patients outstrips available beds in the emergency department (ED).
Patients in corridor 24 hours without care
Patients spent up to 24 hours languishing in the corridors of Dunedin Hospital waiting to be seen earlier this week, as capacity issues in the beleaguered building reached crisis point.
Christchurch Hospital facing 'tough' winter as more patients than beds forecast
Christchurch Hospital planners are scrambling to ensure there are enough hospital beds for an expected influx of patients this winter.
Resourcing crisis means Christchurch ED nurses are scared patients will die or be permanently ...
A resourcing crisis means nurses at Christchurch Hospital's emergency department are scared patients will die or be permanently harmed in an avoidable incident as they put it to the Health Minister to provide immediate action.
Not meeting increasing demand: crisis in hospital emergency departments
Some ED shifts were functioning with only two thirds of their normal number of nurses. "So it's about the sickest and most injured patients not being able ...
Full corridors, overworked staff an eye-opener for ED visitor
A Bay of Plenty woman who waited 16 hours with her elderly father to get treatment at Waikato Hospital says she was shocked to learn how overwhelmed the emergency department was.
ETHICAL ISSUES
Euthanasia: What happens if the drugs don't work?
Senior nursing leaders are also concerned New Zealand won't be ready when the law takes effect on November 7. The nurses union said its request ...
HEALTH SYSTEM
Government set to urgently restructure stressed and unequal health system
Health Minister Andrew Little says the Government is preparing to urgently restructure a health system that is under stress and riven with inequities.
MIDWIFERY / MATERNITY
Govt announces $6m for Māori, Pasifika midwifery students
A new $6 million initiative to attract and retain more "under-represented" Māori and Pasifika midwives has been launched by the Government. Read more
Maternity inequities unchanged after more than 20 years - Otago University study
Concerns raised more than 20 years ago about inequities in New Zealand's maternity services have still not being addressed, a new University of Otago study shows.
ORGAN DONATIONS
'Urgent government funding needed' for organ donations
Kidney Health New Zealand (KHNZ) is urging the government to fund the newly-established New Zealand Blood and Organ Service (NZBOS) to ensure the growing number of patients who need transplants can receive them.
ONLINE JOURNALS
Issue 28
In this issue, a longitudinal study reports that Pasifika children in NZ often face considerable residential disruption in their early lives that may compromise their ongoing health and development. Read more
ARTICLES OF INTEREST
Patients' perceptions of care provided by nurses with visible tattoos,
Nease, Beth; Hester, Susan W.; Cassada, Aileen M.; Stowers, Curtis; Fisher, Garrett
Nursing Management (Springhouse): March 2021 - Volume 52 - Issue 3 - p 44-50 doi: 10.1097/01.NUMA.0000731940.09795.a6
Do visible tattoos on nurses affect how patients perceive their care? The authors present the results of a study examining patients' perceptions of care provided by nurses with visible tattoos in the adult acute care inpatient and ED settings.
Construct Validity of Clinical Nurse Specialist Core Competency Scale: An Exploratory Factor Analysis.
Jokiniemi, K., Pietilä, A.‐M. and Mikkonen, S. (2021),
J Clin Nurs. Accepted Author Manuscript. https://doi.org/10.1111/jocn.15587
Aim
To conduct a construct validity test on a clinical nurse specialist core competency scale.
Background
Clinical nurse specialists' competency development dates back to the late 20th century; however, there is scarcity of competency descriptions from outside of North America. Furthermore, little knowledge is available on the previous research‐driven efforts to develop and validate clinical nurse specialist core competencies.
A rapid review of quarantine and/or other public health measures to control COVID‐19.
Maples, LS.
Int J Nurs Pract. 2020; 26:e12903. https://doi.org/10.1111/ijn.12903
The primary objective of this rapid review was to determine the effectiveness of quarantine on coronavirus outbreaks to support the WHO quarantine recommendation. Quarantine alone was compared to no intervention. Quarantine in combination with other PHM was compared to other PHM without quarantine to control COVID‐19. The comparative effectiveness sought was decreased transmission, incidence, mortality and resource use. Read more
The above information has been collated for the College of Nurses Aotearoa (NZ) Inc by Linda Stopforth, SNIPS and is provided on a weekly basis. It is current as of 30 March 2021
If you have any feedback about content - what parts are most useful or what you would like added - please email admin@nurse.org.nz
For more up to date news and information follow SNIPS at:
Facebook: Snips Info
Twitter: @SnipsInfo