News bulletin 28 April
on 28 April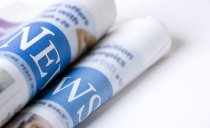 Welcome to the College of Nurses Aotearoa News Update.
No. 541, Wednesday 28 April 2021
Weekly news round-up of nursing and health information in New Zealand and internationally
NATIONAL NEWS
College of Nurses Aotearoa: Health and Disability Structure and System Reforms
With the creation of Health NZ and its partner Māori Health Authority (MHA) to contract for all services on a national basis we can really get to grips in ...
CANCER NEWS
Wait list for colonoscopies more than doubles since bowel screening starts
Nearly 450 Cantabrians are waiting longer than the maximum recommended time for a colonoscopy as the roll-out of a national bowel cancer screening programme increases pressure on services. Read more
For an increasing number of women, the first line of defence against cervical cancer doesn't work
She always had her routine smears, but Haley Brock had to go back to the doctor four times before the cervical cancer that almost took her womb was detected.
CHILDREN AND YOUNG PEOPLE
Newborns with vitamin D 'more likely to be hospitalised for respiratory infections'
New University of Auckland research has found that newborns with lower levels of vitamin D are twice as likely to be admitted to hospital with acute respiratory infections during infancy. Read more
COVID-19 / CORONAVIRUS
Covid-19: Can I get the Covid vaccine and the flu jab at the same time?
New Zealanders wanting to get both the flu jab and a Covid-19 vaccine heading into winter will be required to leave a two-week gap between the vaccines.
Covid 19 coronavirus: About 2000 Kiwis late on second vaccine jab; 5700 doses wasted
About 95 per cent of Kiwis are getting their second Pfizer vaccine jab within five weeks of their first dose.
Covid 19 coronavirus: How long does protection from vaccines last?
How long does protection from Covid-19 vaccines last?
Experts don't know yet because they're still studying vaccinated people to see when protection might wear off. How well the vaccines work against emerging variants will also determine if, when and how often additional shots might be needed.
Survey detects Covid-19 community transmission at very low rate - Auckland University
New Zealand's first nationwide survey to detect Covid-19 antibodies in blood showed a very low prevalence, highlighting the success of efforts to eliminate the disease.
DHBS
Greenlane Hospital's renal unit closes - dozens of patients devastated
Dozens of patients who spend at least 12 hours a week hooked up to a life-saving machine are devastated Greenlane Hospital's renal unit is closing.
Dunedin Hospital's 'Code Black' could have been avoided if signs acted on
Dunedin Hospital's "Code Black" episode could have been avoided if warning signs had been acted on sooner, a confidential internal report suggests.
New spinal rehabilitation unit for Auckland gets government funding
The government has confirmed it is funding a new spinal rehabilitation unit in Auckland.
New $500m hospital for Whangārei, whānau empowerment, key priorities in health reforms
A desperately needed new hospital in Whangārei could be one of the first items of business for New Zealand's new health authority.
END OF LIFE CARE
Only 10 percent of health workers 'definitely willing' to carry out euthanasia - survey
More than a 1000 people are expected to request to end their lives in the first year of New Zealand's assisted dying regime.
HEALTH REFORMS
Health board fees of $5.5m up for grabs but new national system likely to cost more
Health board members – who may soon lose their jobs as part of a radical health system overhaul – are costing the country more than $5.5 million each year.
The plan to get rid of district health boards and centralise healthcare explained
A mega-agency – and a Māori agency – will replace the country's DHBs. This is the most dramatic change to the health system in 20 years. Keith Lynch explains.
Health Minister Andrew Little on health shake-up: 'Jobs will go'
Health Minister Andrew Little today confirmed jobs would go in the proposed district health board shake-up.
Our bold health system shakeup
Work is starting immediately to overhaul the health service in the first stage of three-year reforms aimed at dealing with a system under stress.
Health system reform: What the experts are saying
Major changes planned for the health system have resulted in a broad range of views - some for, some against, and some more nuanced. This is what the experts have to say on the matter.
Māori Health Authority 'could be a big step forward for our people', experts say
The Government's planned Māori Health Authority will give Māori a greater voice in the health system, a patient says.
Addressing inequity among chief concerns for Māori Health Authority out of Porirua
Porirua health professionals and local iwi have great expectations for the forthcoming Māori Health Authority, as the community grapples with high deprivation, high concentrations of patients with complex needs, inequity and access concerns.
Our health and disability system
Department of the Prime Minister and Cabinet (New Zealand)
In 2018, the New Zealand Government commissioned the Health and Disability System Review to identify how they could reform the health system. This paper summarises the Government's initial response to that review and explains how they plan to strengthen the health system to ensure every New Zealander can access the right care at the right time.
Everything to play for in new health reforms
Dr Peter Davis takes a look at the newly-announced health reforms and how they might affect different sectors of our society
MENTAL HEALTH
Antidepressants at all-time high: Māori, Pasifika, Asians left behind
On average, other ethnicities are given antidepressants at eight times the rate of Māori, 34 times the rate of Pasifika and 16 times the rate of Asians. Read more
Demand for youth mental health services at crisis point
The demand on counsellors and therapists working in mental health has been described as "a tidal wave that keeps coming" as services struggle to keep up. Read more
Community mental health service unaffordable, GPs say
Funding of $600,000 for new mental health services is yet to be spent in Canterbury, with some GPs saying they cannot afford to provide space for the Government programme.
Fears health sector reform could delay mental health boost
The Mental Health Foundation wants reassurance from the government that mental health reforms won't be slowed down by the major health restructure.
PRIMARY HEALTH CARE
Finalists named for the inaugural New Zealand Primary Healthcare Awards
Every day, GPs, nurses, practice managers, pharmacists, midwives and others are finding smart ways to collaborate, innovate and place patients at ...
PUBLIC HEALTH
Osteoarthritis a growing concern for New Zealanders
In New Zealand, around one in eight adults have osteoarthritis, but it's a rapidly worsening problem. The condition, which mainly impacts the hips and knees, is becoming increasingly common due to many factors - including our escalating rates of obesity.
RESPIRATORY
NZ's inaugural Asthma Awareness Day - Asthma and Respiratory Foundation
This May, the Asthma and Respiratory Foundation New Zealand (ARFNZ) is launching a dedicated New Zealand Asthma Awareness Day: Aotearoa - Te RÄ Whakaarohia te HuangÅ. Read more
RURAL HEALTH
Rural health needs resources, plan: union
More resources and a centralised workforce plan are urgently needed to ensure health services are delivered effectively to rural areas, new research says.
WORKPLACE
Seven steps for having difficult conversations
An integral part of being a nurse is engaging in difficult conversations. Important nurses in history—Dorothea Dix, Clara Barton, Mary Eliza Mahoney, Florence Nightingale, Mabel Keaton Staupers, and others —had many difficult conversations in their efforts to advance nursing practice and improve health conditions for patients. Read more
CONSULTATION
Proposals for a smokefree Aotearoa 2025 action plan
Submissions close 5.00 pm, Monday 31 May 2021.
It is a decade since New Zealand adopted the goal to reduce smoking prevalence and tobacco availability to minimal levels, essentially making Aotearoa New Zealand smokefree by 2025. Over this time, smoking rates have continued to decline; however, much work still needs to be done, particularly to reduce smoking rates among Māori, Pacific peoples and those living in our most disadvantaged communities.
This document seeks comment on proposed actions to achieve the Smokefree 2025 goal, which will inform the development of the Smokefree Aotearoa 2025 Action Plan (the action plan).
ARTICLES OF INTEREST
The article below is not freely available but may be accessed through databases and libraries to which readers have access
'We're definitely that link': the role of school-based primary health care registered nurses in a rural community.
Sanford Catherine, Saurman Emily, Dennis Sarah, Lyle David (2020)
Australian Journal of Primary Health 27, 76-82.
Children and adolescents in rural Australia experience poorer health and educational outcomes than those in urban areas. This paper presents findings from a qualitative study exploring the role of primary health care registered nurses (RNs) working in the School-Based Primary Health Care Service in Broken Hill, far west New South Wales. The Service integrates health district-employed RNs with school learning and support teams to increase service access and improve health and education outcomes for students. The findings show that RNs used care navigation to reduce barriers to care by addressing healthcare candidacy with students and families. The RNs also linked schools, families and health and social care services, and facilitated intersectoral collaboration to improve the support provided to students experiencing health and developmental issues. Integrating health district-employed RNs with existing student support services is a promising approach to improving the health and education of disadvantaged students. This study provides individual- and system-level explanations of the role of the school-based primary health care RN and can inform the development of similar services elsewhere.
Embedding public health advocacy into the role of school-based nurses: addressing the health inequities confronted by vulnerable Australian children and adolescent populations.
Jones Debra, Randall Sue, White Danielle, Darley Lisa-Marie, Schaefer Gabrielle, Wellington Jennifer, Thomas Anu, Lyle David (2020)
Australian Journal of Primary Health 27, 67-70.
There has been a growth in Australian school-based nurses to address the inequities confronted by vulnerable students and school populations. Failure to address inequities can be evidenced in intergenerational poverty, poorer health and educational attainment and diminished life opportunities. School-based nurses are ideally located to advocate for public health policies and programs that address social determinants that detrimentally affect the health of school populations. However, school-based nurses can confront professional and speciality challenges in extending their efforts beyond individual student advocacy to effect change at the school population level. Guidance is required to redress this situation. This paper describes public health advocacy, the professional and speciality advocacy roles of school-based nurses and the barriers they confront in advocating for the health of school populations and strategies that can be used by key stakeholders to enhance school-based nursing public health advocacy efforts. School-based nurses who are competent, enabled and supported public health advocates are required if we are to achieve substantial and sustained health equity and social justice outcomes for vulnerable school populations.
Antimicrobial stewardship: a competency framework to support the role of nurses.
Courtenay M, Chater A (2021)
Primary Health Care. doi: 10.7748/phc.2021.e1709
Antimicrobial resistance is a global threat that has prompted a global response. One strategy used to manage antimicrobial resistance is known as antimicrobial stewardship, its main goals being to optimise antibiotic use and avoid unnecessary antibiotic prescribing. There is an increase in the number of nurse prescribers, as well as in the percentage of antibiotics dispensed in primary care by non-medical prescribers, many of whom are nurses. Nurses, both prescribers and non-prescribers, play an important role in antimicrobial stewardship, including during the COVID-19 pandemic. To be able to fulfil that role, nurses need the right knowledge, skills, resources and behaviours. This article explores the role of nurses in antimicrobial stewardship and describes a competency framework designed to underpin it.
The above information has been collated for the College of Nurses Aotearoa (NZ) Inc by Linda Stopforth, SNIPS and is provided on a weekly basis. It is current as of 27 April 2021
If you have any feedback about content - what parts are most useful or what you would like added - please email admin@nurse.org.nz
For more up to date news and information follow SNIPS at:
Facebook: Snips Info
Twitter: @SnipsInfo