News bulletin 5 May
on 5 May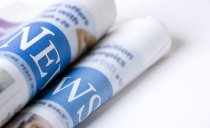 Welcome to the College of Nurses Aotearoa News Update.
No. 542, Wednesday 5 May 2021
Weekly news round-up of nursing and health information in New Zealand and internationally
NATIONAL NEWS
More use of advanced practitioners needed to ease primary health care pressures, says researcher
A Te Herenga Waka Victoria University of Wellington researcher is calling for more funding and better use of advanced practitioners to reduce pressures on Aotearoa New Zealand's primary health care system.
Fearful for future of NZ nursing
by Michell Krawczyk. Michell Krawczyk. I am a nurse of 14 years, and I have a very simple message for the people of New Zealand. Be afraid for your ...
NZNO Evaluation of Safe Staffing Strategies - Request for Expressions of Interest
Independent Evaluation of the New Zealand Nurses Organisation Safe Staffing Strategies. Tōpūtanga Tapuhi Kaitiaki o Aotearoa New Zealand ...
Why Māori Leaders Are Needed In New Zealand's Health And Disability System
Too many Māori face alarming health inequities, and the health and disability system is fraught with issues that have suppressed Māori health knowledge and healing practices.
INTERNATIONAL NEWS
Study: Nurses' Physical, Mental Health Connected To Preventable Medical Errors
Study findings published today in the American Journal of Critical Care. "It's critically important that we understand some of the root causes that lead to ...
COVID-19: Pandemic 'just beginning' for overstretched community nurses as patient numbers rise
The role of community nurses will become even more crucial in a health service emerging from the worst crisis in its history.
Nurse leadership roles multiply
The Federal Government's Budget record boost to healthcare spending in 2020-21 will open up more management positions in the broad healthcare sector, and nurses with postgraduate degrees will be perfectly positioned to advance into those roles.
Japan nurses voice anger at call to volunteer for Tokyo Olympics amid Covid crisis
Medical staff say their focus should remain on treating coronavirus patients rather than helping hold Games
CHILDREN AND YOUNG PEOPLE
Missing babies: Scramble to track down children lost from health system
Authorities are urgently trying to track down babies missing from the nation's health system - sparking fears about the wellbeing of potentially hundreds of at-risk Kiwi children. Read more
COVID-19 / CORONAVIRUS
The wrong PPE is a corporate H&S liability
Business editor Nikki Mandow argues the case of a vaccinated, mask-wearing, plane cleaner contracting Covid-19 should be setting off company alarm bells around their legal duty to provide adequate PPE.
Covid-19: Vaccine rolls out to 1.7m Kiwis from this month, but supply doesn't yet match
The Covid-19 vaccine programme is set to roll out to a further 1.7 million Kiwis from this month, but at present, we only have enough vaccine in the country for a few hundred thousand people.
Mandatory vaccination rule for border workers to come into effect
About 135 managed isolation workers will be redeployed after missing a deadline to get vaccinated for Covid-19
Rurals GPs' vaccination delays raise concerns over rollout - support group
The Rural GP Network is asking how it can be expected to push ahead with the vaccine rollout when most of its doctors have not received their immunisation.
Covid-19: Life is very much normal in New Zealand. Much of the world is on fire
The last year has been relatively normal in New Zealand. You'd be forgiven for thinking the pandemic could soon become a distant memory. But that couldn't be further from the truth. Brittney Deguara and Felippe Rodrigues report.
Covid-19: How the vaccine roll-out works for elderly and vulnerable in group three
The national vaccination campaign expanded on Saturday, making an additional 1.7 million Kiwis eligible to receive the Covid-19 jab, but they won't all be lining up straight away.
Pfizer's temperature change helps primary care in rollout but questions remain
General practices and pharmacies can more easily be involved in the Covid-19 vaccine rollout now Pfizer's vaccine can be stored in a domestic freezer but 10 per cent of practices may opt out, a Royal New Zealand College of General Practitioners survey has found. Read more
Why India's Covid crisis matters to the whole world
Analysis - The harrowing scenes from India have shocked the world, as the country struggles with soaring cases of Covid.
But the outbreak isn't just a crisis for India - it's a crisis for everyone.
DHBS
Little 'not convinced' DHB elected members provided sufficient local voice
Elected members on the country's district health boards "weren't particularly representative of a whole heap of communities", says Health Minister Andrew Little.
DHB Fraction Liaison Service joins Gold Standard ranks
WaitematÄ DHB's efforts to curb one of the most damaging and costly causes of injury for older Kiwis have earned it top recognition with the International Osteoporosis Foundation.
Can we use your driveway? Hospital asks residents to host staff car parking during $300m redevelopment
Homeowners living near Taranaki Base Hospital have been asked if they can spare driveway space for staff parking during construction of a new $300 million wing.
DIABETES
Type 2 diabetes: 'A tidal wave that will devastate the NZ health system'
Experts are accusing the Government of ignoring a disease that's set to bankrupt the health system. They say New Zealand's growing rates of type 2 diabetes are shameful, racist, and at crisis proportions. Virginia Fallon reports.
EMERGENCY HEALTH CARE
'We are worried' — doctors fear patients will die waiting in ambulances this winter, unable to access overcrowded emergency departments
Patients could die waiting for treatment in ambulances or hospital corridors across the country with emergency departments busier than ever heading into winter this year, a top emergency department doctor warns.
Intoxicated patients a risk to all in emergency room, senior clinician says
Intoxicated patients are putting pressure on emergency rooms and are a risk to themselves, staff and other patients, a clinical lead says.
FLU
National control will solve flu jab distribution problems
The Ministry of Health will control the distribution of influenza vaccines nationally this year to avoid the shortages that affected parts of New Zealand last winter. Read more
MENTAL HEALTH
The impact of suicide on mental health professionals and first responders - Otago Uni
More research is urgently needed into the impact that attending suicide events is having on paramedics and other first responders, a researcher at the University of Otago, Wellington, says. Read more
PHARMACY
Pharmac likely to end blanket funding for kids' cancer drugs
A woman trying to get drugs funded for young SMA patients was horrified when Pharmac said it might end blanket funding of kids' cancer medicines because she had accused it of discrimination. Now the drug-buying agency says it is likely to follow through. Read more
PRIMARY HEALTH CARE
Departing GP warns govt failing to retain overseas medical staff
A British doctor says he is set to leave New Zealand because he cannot apply for residence.
GPs critical of planning around Covid vaccine rollout
General practitioners are worried District Health Boards are leaving their planning too late as the Covid vaccination rollout prepares to shift gears.
GP costs a 'catastrophic' failure for disabled Kiwis
About one in five disabled adults cannot afford to visit a GP - hindered by consultation and transport costs. Ben Leonard reports on the changes our system needs.
RESPIRATORY
International Asthma Guidelines Follow The Lead Of Asthma And Respiratory Foundation NZ
GINA, the Global Initiative for Asthma, has released its strategy framework, and the Asthma and Respiratory Foundation NZ (ARFNZ) is delighted to see that the international asthma recommendations have changed to follow a similar approach to the New Zealand asthma guidelines.
WOMENS' HEALTH
Need to give safe abortion care
Abortion may have been decriminalised, but those seeking the procedure are still not receiving the appropriate care, an Otago researcher says.
ARTICLES OF INTEREST
Two tactics for time management and stress reduction,
Zangerle, Claire M. DNP, MBA, MSN, RN, NEA-BC, FAONL
Nursing Management (Springhouse): April 2021 - Volume 52 - Issue 4 - p 6-8 doi: 10.1097/01.NUMA.0000737784.64810.4b
The last year has been overwhelmingly stressful for everyone. Between the global pandemic, racial justice protests, and a volatile national election, our fight-or-flight responses have been in overdrive. As nurse leaders, we've had the unique experience of leading our teams through all these events for a prolonged time. A 2019 hospital-based study on stress among clinical nurses showed an average-moderate level of occupational and perceived stress. Stress was higher in newer nurses who hadn't developed the same occupational coping skills as experienced nurses.1 In any healthcare organization, it's probable that the measurement has since moved from moderate to high. Yet, nurse leaders continue to lean into what must be done to meet our staff members' needs. But at what cost? Perhaps the cost is your own well-being. Read more
The article below is not freely available but may be accessed through databases and libraries to which readers have access
Barriers to Incident Reporting among Nurses: A Qualitative Systematic Review.
Hamed MMM, Konstantinidis S.
Western Journal of Nursing Research. March 2021. doi:10.1177/0193945921999449
Incident reporting in health care prevents error recurrence, ultimately improving patient safety. A qualitative systematic review was conducted, aiming to identify barriers to incident reporting among nurses. Joanna Briggs Institute methodology for qualitative systematic reviews was followed, with data extracted using JBI QARI tools, and selected studies assessed for methodological quality using Critical Appraisal Skills Program (CASP). A meta-aggregation synthesis was carried out, and confidence in findings was assessed using GRADE ConQual. A total of 921 records were identified, but only five studies were included. The overall methodological quality of these studies was good and GRADE ConQual assessment score was "moderate." Fear of negative consequences was the most cited barrier to nursing incident reporting. Barriers also included inadequate incident reporting systems and lack of interdisciplinary and interdepartmental cooperation. Lack of nurses' necessary training made it more difficult to understand the importance of incident reporting and the definition of error. Lack of effective feedback and motivation and a pervasive blame culture were also identified.
The above information has been collated for the College of Nurses Aotearoa (NZ) Inc by Linda Stopforth, SNIPS and is provided on a weekly basis. It is current as of May 2021
If you have any feedback about content - what parts are most useful or what you would like added - please email admin@nurse.org.nz
For more up to date news and information follow SNIPS at:
Facebook: Snips Info
Twitter: @SnipsInfo