News bulletin 30 November 2011
on 30 November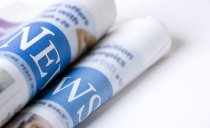 Welcome to the College of Nurses – News Update.

No. 82 – 30 November 2011
From NZ media this week 

Social media conduct part of code consultation
Guidance on using social media like Facebook and Twitter are included in a draft Code of Conduct for Nurses now out for consultation by the Nursing Council.
http://bit.ly/rQnIUd 

Earlybirds mentor 'fledgling' NPs
Once a week, a group of Auckland gerontology nurse specialists and NPs gather together to share and learn.
http://bit.ly/ug4irD 

Male nurse admits 'inappropriate relationship' with patient
A male nurse who formed an "inappropriate relationship" with a "very vulnerable" psychiatric hospital patient today admitted bringing his profession into disrepute.
http://www.nzherald.co.nz/nz/news/article.cfm?c_id=1&objectid=10768693  

International media 

Pay ward managers more to improve patient care
Sisters and charge nurses must be given higher status and more pay if the NHS's current problems surrounding the care of older patients are to be successfully addressed, according to senior clinicians
http://www.nursingtimes.net/5038414.article?referrer=e1 

Nurses back plans to design out A&E violence
Nurses have backed a government project that has recommended simple changes to the design of accident and emergency departments to help reduce violence levels towards staff
http://www.nursingtimes.net/5038078.article?referrer=e1 

Nursing Grads Beat Employment Odds, Debunk Hiring Myths
Numerous polls show recent college grads have been hit hard by the recession and are facing tough odds in finding well-paying employment. Others show the classes of 2010 and 2011 to be underemployed, with many not finding jobs in their preferred fields or geographic locations. That's the bad news; the good news is that nursing grads might be proving to be the exception to the polls.
http://www.medicalnewstoday.com/releases/237900.php 

QNI warns of loss of district nursing skills and identity
Less than half of patients receiving home nursing care know if the person treating them is registered, fuelling fears that district nursing is losing its identity, according to a Queen's Nursing Institute study.
http://www.nursingtimes.net/5038105.article?referrer=e1 

Doctor numbers rise while 'serious shortage' in nursing looms
Latest workforce figures seen by Nursing Times reveal a plunge in nurse numbers while doctors continue to increase, sparking claims that the NHS is becoming "over doctored" at the expense of nursing.
http://www.nursingtimes.net/5038138.article?referrer=e1 

Community nursing must be 'expanded and enhanced' says RCN
A report by the group points out that despite many "outstanding examples" of community nursing, the health service now has fewer district nurses and health visitors than a decade ago and needs much more government investment.
http://www.nursingtimes.net/5038232.article?referrer=e1 

Public health news 

NZ child safety 'far behind Europe
'The lives of 81 children and adolescents could be saved every year by adopting three safety policies that are considered the best practice in many developed countries, a group of doctors and academics say.
http://www.nzherald.co.nz/nz/news/article.cfm?c_id=1&objectid=10769503 

Study shows drinking age should be raised - health experts
University of Otago health experts say a study showing a correlation between suicide, homicide and a lower drinking age in the US is further evidence the drinking age should be raised here.
http://bit.ly/vlP4TV 

Only half get virus vaccine
A Health Ministry campaign to get young women immunised against the human papillomavirus (HPV) has reached only half the eligible population, despite $44.6m being spent on it.
ttp://www.stuff.co.nz/national/health/6041518/Only-half-get-virus-vaccine 

Industry bites into obesity
ood industry groups have the "upper hand" in policymaking around obesity, an Otago University report says.
http://www.stuff.co.nz/national/health/6041581/Industry-bites-into-obesity 

Battling immunisation ignorance
Bethney McLennan has locked the gate and hit the phones. There's the vicar to warn; neighbours; her godson's sister who was bundled into a hug when she visited last week; the friends she dined with in Taupo before retiring to bed, where she coughed until she vomited.
http://www.stuff.co.nz/dominion-post/news/6039505/Battling-immunisation-ignorance 

Work and management 
What works for you: how to help colleagues through tough times
(2011, October). London: Mental Health Foundation, Barnet and Chase Farm Hospitals NHS Trust..
 It can be hard to know what to do when someone you work with is going through a tough time or has a mental health problem. This booklet outlines how you can help and suggests where to go for further adv..
http://www.mentalhealth.org.uk/publications/what-works-for-you/

Websites and social media 

Welcome to the New Zealand Family Violence Clearinghouse
The New Zealand Family Violence Clearinghouse is the national centre for collating and disseminating information about domestic and family violence in Aotearoa New Zealand.We provide information and resources for people working towards the elimination of family violence.The NZFVC is based at the School of Population Health, The University of Auckland
http://www.nzfvc.org.nz/

Needles and Other Sharps (Safe Disposal Outside of Health Care Settings)
This webpage gives tips for safely disposing (getting rid of) needles and other sharp devices that are used outside of health care settings. Patients and caregivers should keep these tips in mind when at home, at work, and while traveling.
http://1.usa.gov/uyWvoH

From the Nursing Council 
Draft Code of Conduct for consultation
The Nursing Council of New Zealand is undertaking a substantial review of the standards it sets and the guidance it gives to the public, nurses, employers and other agencies on appropriate professional conduct.  The Nursing Council is seeking your views on a new draft Code of Conduct for nurses to ensure it is setting appropriate standards of ethical conduct for nurses to protect the health and safety of health consumers. 
For a copy of the Draft Code of Conduct for consultation please click here.
For a copy of the Consultation document and feedback form please click here 
http://bit.ly/tVZ4mC
Online resources
Advancing Effective Communication, Cultural Competence, and Patient- and Family-Centered Care for the Lesbian, Gay, Bisexual, and Transgender (LGBT) Community :
A Field Guide
A new field guide from the Joint Commission urges US hospitals to create a more welcoming, safe, and inclusive environment that contributes to improved health care quality for lesbian, gay, bisexual, and transgender (LGBT) patients and their families.  The field guide features a compilation of strategies, practice examples, resources, and testimonials designed to help hospitals in their efforts to improve communication and provide more patient-centered care to their LGBT patients.  The guide, Advancing Effective Communication, Cultural Competence, and Patient- and Family Centered Care for the Lesbian, Gay, Bisexual, and Transgender (LGBT) Community, was developed with support from the California Endowment and is available for free download below. 

http://www.jointcommission.org/lgbt/
Reports online
Health and pacific peoples in NZ

(2011, November). Wellington: Statistics NZ


 

This is the third report in the Pacific Progress series. It presents findings on Pacific peoples' health outcomes, discusses the socio-economic factors that influence these outcomes, and offers suggestions for improving Pacific peoples' health. As well as providing background data, the report discusses the role of effective interventions so policymakers and researchers can design programmes and policies that are tailored to the needs of Pacific peoples.

http://bit.ly/vroQqQ
Physician Assistant and Advance Practice Nurse Care in Hospital Outpatient Departments: United States, 2008–2009

Key findings 
Hospital outpatient department visits attended only by physician assistants (PAs) or advance practice nurses (APNs) increased by 50% from 2000–2001 (10%) through 2008–2009 (15%).
The more urban the hospital location, the lower the percentage of visits seen only by PAs or APNs; decreasing from 36% in nonmetropolitan areas to 6% in large central metropolitan areas.
A higher percentage of PA- or APN-only visits were to general medicine (21%) and obstetric or gynecology (19%) clinics compared with pediatric (8%) and surgical (5%) clinics.
PAs and APNs saw a higher percentage of visits where a new problem was the major reason for the visit (22%) compared with visits for a chronic condition [routine (11%) or flare-up (14%)], or pre- or postsurgery care (6%).
Physician assistants (PAs) are state-licensed health professionals practicing medicine under a physician's supervision (1,2). Advance practice nurses (APNs) are registered nurses (RNs) with advanced training. PAs and APNs have been expanding in supply and playing increasingly diversified roles in the U.S. health care system (1–3). Nationwide, there were 80,000 PAs and 250,000 APNs in 2008. The majority of APNs are nurse practitioners (NPs) (3). In 2008, 38% of NPs, 58% of nurse midwives (NMs), another type of APN, and 23% of PAs worked in hospital settings (1,3).

http://www.cdc.gov/nchs/data/databriefs/db77.htm
Articles of interest
Gauging the Job Market for New Nurses

November 18, 2011 - New nurses, take note: there are jobs out there for you. In fact, there are quite a few vacancies, just waiting for well-qualified nurses to fill them. They just might not be in your immediate vicinity.

http://bit.ly/szkA8M
New Zealand's bold strategy for reducing health disparities

Alcron, T. (2011, 12 November).

The Lancet,

378(9804), 1689-1690.


 

New Zealand's programme Whānau Ora takes a new approach to improving the health of the Māori population, putting communities in the drivers seat. Ted Alcron contemplates if it will it work?

http://bit.ly/tkAkIo
The above information has been collated for the College of Nurses Aotearoa (NZ) Inc by Linda Stopforth, SNIPS and is provided on a weekly basis.

 

It is current as at Tuesday 29 November 2011
If you have any feedback about content - what parts are most useful or what you would like added - please email
admin@nurse.org.nz
Facebook:
Snips Info
twitter:

@SnipsInfo