News bulletin 2 June
on 2 June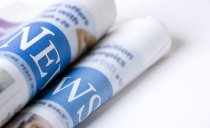 Welcome to the College of Nurses Aotearoa News Update.
No. 546, Wednesday 2 June 2021
Weekly news round-up of nursing and health information in New Zealand and internationally
NATIONAL NEWS
Looming nurses' strike: DHBs make new pay offer
Nurses are considering a late pay offer by district health boards (DHBs) attempting to avoid a massive nationwide strike.
Struggle to hire nurse raises concerns about wider issue of exhaustion
A west Auckland GP clinic fears staff burnout after it has struggled to recruit a practice nurse for almost a year.
MIQ nurses catch Covid-19, are ostracised by family and friends, leading some to quit
Managed isolation and quarantine (MIQ) nurses have felt ostracised by the wider community, other health professionals and their own families, leading some to quit, new research reveals.
MIQ Nurses Need Our Thanks Not Our Fear - Researchers
Nurses working in New Zealand's Managed Isolation and Quarantine (MIQ) facilities are going above and beyond the requirements of their roles, ...
INTERNATIONAL NEWS
'Protect and invest': WHO calls for 6m more nurses worldwide
Health ministers around the world are being urged to sign off on plans to create 6m more nursing jobs by 2030, amid warnings that Covid-19 has ...
Nursing leaders share strategies for reducing documentation burden
Nurses Month may be coming to an end, but fighting burnout is a year-round challenge – including addressing the challenge of seamless EHR use.
World first study reveals nurses, allied health workers more likely to take rural jobs if they study there
The study, published in The Australian Journal of Rural Health, is the first to reliably track allied health and nurses in rural Australia. It shows that ...
From AIDS to COVID-19, America's Medical System Has a Long History of Relying on Filipino Nurses to Fight on the Frontlines
In the early days of the pandemic, Susan Castor, a 64-year-old Filipino American nurse, would make her rounds taking care of patients at a transitional care unit at Community Medical Center in Toms River, N.J., wearing only a standard surgical mask, due to a nationwide shortage of PPE. Then, a patient from her unit tested positive for COVID-19.
COVID-19 / CORONAVIRUS
Covid 19 coronavirus: More than half of New Zealand's DHBs not collecting staff vaccination data
More than half the country's 20 DHBs don't know how many of their frontline health staff have been vaccinated against Covid-19, which an expert warns puts the country at further risk in any potential outbreak.
Report outlines risks posed by shortage of Covid-19 vaccinators in Auckland
A shortage of Covid-19 vaccinators is a threat to the success of Auckland's roll-out - and staff safety, according to an Auckland District Health Board report.
Covid-19: Vaccinations for wider NZ public pushed back by weeks
The roll-out of the Covid-19 vaccine for the wider New Zealand population has been moved back by weeks.
Bloomfield sees some restrictions for three to five years
In a wide-ranging interview and the first in a two-part series with Newsroom about the future of the pandemic and preparing for the next global health threat, Ashley Bloomfield warns a level of baseline measures must continue around gatherings, scanning, contact tracing and isolation and testing, to help reduce the burden of Covid-19 across the community.
DHBs
2020 stocktake found health IT systems vulnerable to 'significant' cyber attacks
The government and district health boards were warned last year the country's health IT systems are vulnerable to "significant" cyber threats.
Waikato DHB cyber attack: Privacy Commissioner warns all DHBs to fix its IT vulnerabilities
The Privacy Commissioner is warning all District Health Boards to urgently fix their IT vulnerabilities amid the country's biggest ever cyber attack.
Operating in the dark - Waikato DHB's cyber nightmare
One of the biggest District Health Boards in the country has been brought to its knees by a ransomware attack – but Waikato is not alone in suffering from cyber criminality.
Designs for $236m Manukau Health Park signed off, construction to start within months
Preliminary designs have been signed off for the $236 million redevelopment of the Manukau Health Park, and construction is expected to start before the end of the year.
EMERGENCY HEALTH CARE
Hospital EDs overwhelmed by alcohol and other drug-related cases
Stretched and struggling to cope - that's the alarming message in a Waitematā DHB doctor's letter to the government.
INJURY
Lack of timely access to care potentially costing lives - research
More than 250 people died between 2009 and 2012 from potentially survivable trauma injuries before they reached a hospital because their injury happened in a location without timely access to advanced level hospital care.
MAORI HEALTH
Māori health authority steering group members named
The interim Māori health authority has moved another step forward with iwi leaders and Māori health experts appointed to the steering group tasked with choosing who will govern the authority.
MIDWIFERY / MATERNITY
Midwife shortage a "workforce crisis" for district health board
Exceptional pressures on staff, an alienating and unfriendly environment and racism have been identified in an independent review of MidCentral Health's maternity services.
PASIFIKA HEALTH
Health resources reduce barriers for Samoan community - ARFNZ
This week, Aotearoa celebrates Samoan Language Week, Vaiaso o le Gagana Samoa. The theme is Poupou le lotoifale, ola manuia le anofale, which means 'strengthen the posts of your house, for all to thrive'.
PRIMARY HEALTH CARE
Massey staff recognised at Primary Healthcare Awards
Maria Kekus and Associate Professor Karen Hoare have been named category winner and finalist respectively at the recent Primary Healthcare Awards.
Lab result sharing between GPs and hospital to change
GPs suffering from "alert fatigue" will stop receiving all hospital generated lab results under a proposed change.
REPORTS AND NEW PUBLICATIONS
Intergenerational disadvantage: why maternal mental health matters
This paper analyses and synthesises new research linking a mother's prenatal mental health to the child's brain development, and shows how this ties into the problem of intergenerational disadvantage in New Zealand. Read more
ONLINE JOURNALS
Issue 29
This issue covers a range of topics regarding Pacific people living in Aotearoa NZ, including declining alcohol consumption, the inequity of access to contraception for women, and barriers to health care access for Pacific communities. Read more
ARTICLES OF INTEREST
Measuring perceived adequacy of staffing to incorporate nurses' judgement into hospital capacity management: a scoping review
van der Mark CJEM, Vermeulen H, Hendriks PHJ, et al
BMJ Open 2021;11:e045245. doi: 10.1136/bmjopen-2020-045245
Background Matching demand and supply in nursing work continues to generate debate. Current approaches focus on objective measures, such as nurses per occupied bed or patient classification. However, staff numbers do not tell the whole staffing story. The subjective measure of nurses' perceived adequacy of staffing (PAS) has the potential to enhance nurse staffing methods in a way that goes beyond traditional workload measurement or workforce planning methods.
The article below is not freely available but may be accessed through databases and libraries to which readers have access
Approaches for establishing and sustaining clinical academic partnerships: A discursive review.
Baptiste, D.‐L., Whalen, M. and Goodwin, M. (2021),
J Clin Nurs. https://doi.org/10.1111/jocn.15830
Aims and objectives
To discuss the need for a formalised structure that bridges the clinical and academic realms with concrete recommendations for programme development.
Background
In the rapidly changing landscape of health care, nurses are challenged with the responsibility to engage in evidence‐based practice, quality improvement and research projects. Clinical and academic partnerships play a vital role in fostering collaboration, mentorship and resources.
The above information has been collated for the College of Nurses Aotearoa (NZ) Inc by Linda Stopforth, SNIPS and is provided on a weekly basis. It is current as of 1 June 2021
If you have any feedback about content - what parts are most useful or what you would like added - please email admin@nurse.org.nz
For more up to date news and information follow SNIPS at:
Facebook: Snips Info
Twitter: @SnipsInfo