News bulletin 23 June
on 23 June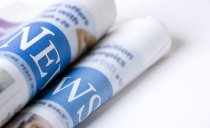 Welcome to the College of Nurses Aotearoa News Update.
No. 548, Wednesday 23 June 2021
Weekly news round-up of nursing and health information in New Zealand and internationally
NATIONAL NEWS
Maori, Pacific and nursing programmes at Whitireia link up
The nursing programmes at Whitireia have created a framework to ensure equity ... "Nurse education is a hallmark programme at Whitireia. ... The New Zealand Diploma in Enrolled Nursing and the Bachelor of Nursing sits within the ... Read more
Uncertainty about safe staffing levels
SDHB chief nursing and midwifery officer Jane Wilson said the board was still working on confirming the exact numbers for each inpatient ward roster. " ...
Surgeries routinely cancelled due to lack of anaesthetic technicians around NZ
MacCormick said high demand, bed shortages and the lack of anaesthetic technicians were problems that existed before the nurses strike.
INTERNATIONAL NEWS
New York law gives nurses a voice in hospital staffing plans
(AP) New York Gov. Andrew Cuomo has signed legislation requiring general hospitals in the state to seek input from nurses and other staff in creating ...
Nurses choosing better-paid shifts at vaccination hubs adding to crisis in Australian public hospitals
Exhausted nurses are opting to take shifts in vaccination hubs instead of emergency departments and GP surgeries because they are paid more to deliver vaccinations and can also obtain much-needed respite from overcrowded public hospitals and clinics.
London nurses set up new 'virtual ward' for patients with heart failure
A team of cardiac nurse practitioners in London are set to launch a new service where patients with heart failure will be monitored remotely through a "virtual ward".
'Undervalued' nurses depart, leaving NHS with staffing shortage
Last month the Nursing and Midwifery Council, the profession's regulator, warned that while 15,000 more nurses, midwives and nursing associates were ...
Nursing's pivotal role in global climate action
Nurses moved early and eagerly to advocate action to resist climate change and are ... Fortunately, for professional development the news is good.
Philippine minister aims to deploy more nurses, healthcare staff overseas
"There are reasons to allow health workers to seek good jobs abroad," Bello told a news conference. "We will make sure we will not run out of nurses ...
AGED CARE AND ELDERLY
'Locals don't like this job': New Zealand's aged care sector fears immigration reform
Lagman's boss, Albie Calope, says it can be stressful trying to find caregivers and nurses to care for the 116 aged care residents at the Malvina Major ...
COVID-19 / CORONAVIRUS
Covid-19 vaccine update: Tiny sliver of over-65s fully vaccinated, half of high-risk group not fully jabbed
Just under 325,000 people are now fully vaccinated against Covid-19, about 7.7 per cent of the adult population.
Covid-19: Staggered roll-out of Covid-19 vaccine to begin from end of July
The Government will stagger the Pfizer Covid-19 vaccine roll-out from oldest to the youngest people eligible to be inoculated from the end of July.
Misinformation and lack of government action drives mandatory vaccination
Researchers from The University of Western Australia have highlighted a link between lack of positive public information about vaccination from governments and the adoption of mandatory vaccination policies.
Health boss confident uptake of Covid-19 vaccine will become a 'social norm'
Getting the two-dose Covid-19 jab will become a "social norm" and the number of people who say they don't want it will drop by about half over time, director-general of health Ashley Bloomfield says.
Lowest-level Covid-19 office workers paid more than MIQ staff and hospital aides
The New Zealand Defence Force helps staff the country's MIQ facilities. ... "The pay range for registered nurses is between $54,034 for a graduate ...
Doctors spreading misinformation about Covid-19 may lose their job - Medical Council
The Medical Council is warning doctors spreading misinformation about the Covid-19 pandemic and the vaccination rollout that it could cost them their jobs.
Fighting Covid-19 vaccine misinformation in the workplace
Employers are warned to be on the lookout for misinformation in the workplace ahead of the Covid-19 vaccine rollout for the general population. Read more
Covid-19: Pfizer vaccine approved for use in 12 to 15-year-olds in New Zealand
Medsafe has granted provisional approval for the Pfizer/BioNTech Covid-19 vaccine to be given to 12 to 15-year-olds.
The medical regulator has already approved it for use in those 16 and older, and this move follows decisions to approve the vaccine for use in 12 to 15-year-olds by other regulators in Europe, the US, Canada, and Japan.
"We have been warned"—preparing now to prevent the next pandemic | OPEN ACCESS
David R Murdoch, Sue Crengle, Bob Frame, Nigel P French, Patricia C Priest
'COVID-19: Make it the Last Pandemic' is the aspirational title of the recently released report by the Independent Panel for Pandemic Preparedness and Response.
MENTAL HEALTH
New Zealand's high suicide rate: call for clearer pathway from government
A young woman who lost her father to suicide is calling for more transparency from the government on what is being done to tackle the country's high suicide rate. Read more
Ministry of Health orders urgent review of maternal mental health, amid growing concern about women being turned away
The Ministry of Health is urgently investigating the state of maternal health services at the nation's hospitals, with a leading obstetrician warning of a looming "crisis" years in the making. Read more
People in distress being turned away from specialist mental health
An "incredibly effective" treatment for a health condition suffered by more than one in 100 New Zealanders is very difficult to access leaving thousands struggling and some suicidal. Read more
Viral TikTok video exposes failures at free 1737 mental health helpline
Hundreds of people came forward in response to a social media video critical of the 1737 helpline. Now, the service is pleading for them to make official complaints, as Brianna Mcilraith reports. Read more
$1.9b mental health rollout to get stock-take - Andrew Little
Health Minister Andrew Little is frustrated some patients in acute mental health care are not getting the treatment they need.
Mental health: Sharp rise in number of children waiting more than two months for counselling
The number of children having to wait for over two months to see a counsellor has tripled in the last three years, amid a sharp rise in the number of young people needing mental health services.
PATIENT SAFETY
Unsafe practice: How nurses recognise and respond to unsafe practice by their peers
NZNO professional nursing adviser Wendy Blair, RN, PhD, shares a summary of her research on the extent nurses in New Zealand recognise and report unsafe practice by their peers.
PHARMACY
PHARMAC seeking views on new brand of primidone
PHARMAC has reached a provisional agreement with medicine supplier Teva to fund a new brand of primidone which is most commonly used to treat and prevent seizures in people with epilepsy.
PUBLIC HEALTH
Health Ministry push flows over to improved drinking-water - Report
A push by the Ministry of Health to increase awareness among drinking-water suppliers of their responsibilities has led to tighter auditing and a boost in overall compliance, with standards up by 2.4% compared to last year.
Free meningococcal B vaccine for people most at risk
Around 1,500 people who are at higher risk of contracting meningococcal disease will soon be able to get the meningococcal B vaccine for free.
TOBACCO, DRUGS AND ALCOHOL
Pēpē packs initiative to help wāhine hapu on their smoke-free journey
A free quit smoking service based in Auckland, providing for whanau from Wellsford to Manukau, is taking a new tack to get wāhine hapu to give up by offering them incentives. Read more
MINISTRY OF HEALTH
Ministry of Health Stakeholder engagement: Long-term pathway to mental wellbeing
Aotearoa's approach to supporting people with mental health and addiction needs is undergoing transformation, driven by He Ara Oranga: Report of the Government Inquiry into Mental Health and Addiction, published in 2018. Read more
ARTICLES OF INTEREST
Moderating Roles of Resilience and Social Support on Psychiatric and Practice Outcomes in Nurses Working During the COVID-19 Pandemic.
Schierberl Scherr AE, Ayotte BJ, Kellogg MB
SAGE Open Nursing. January 2021. doi:10.1177/23779608211024213
Staff and equipment shortages and an easily transmissible virus make working in the COVID-19 pandemic demanding physically and psychologically. Nurses on the frontlines are particularly vulnerable to the adversity of working under these conditions, particularly with regard to mental health. Thus, understanding risk and protective factors for this vulnerable and essential group is critical for identifying potential targets of interventions. We had two aims for the current study: (a) to examine work functioning and symptoms of depression, anxiety, and posttraumatic stress (PTSD) among nurses who did and did not care for patients with COVID-19; and (b) to determine if resilience and social support moderate these relationships.
The article below is not freely available but may be accessed through databases and libraries to which readers have access
Reducing turnover intention to improve care outcome: A two-wave study.
Huang, T-L, Wong, M-K, Shyu, Y-IL, Ho, L-H, Yeh, J-R, Teng, C-I.
J Adv Nurs. 2021; 77: 3083– 3092. https://doi.org/10.1111/jan.14831
Aims
To ascertain how professional turnover intention impacts nurse-assessed care outcomes, including patient-centered care and care quality.
Background
Patient-centered care and care quality are critical to care outcomes. However, we do not know whether care outcomes would be improved by reducing nurses' professional turnover intention
The above information has been collated for the College of Nurses Aotearoa (NZ) Inc by Linda Stopforth, SNIPS and is provided on a weekly basis. It is current as of 22 June 2021
If you have any feedback about content - what parts are most useful or what you would like added - please email admin@nurse.org.nz
For more up to date news and information follow SNIPS at:
Facebook: Snips Info
Twitter: @SnipsInfo