News bulletin 30 June
on 30 June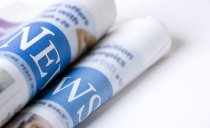 Welcome to the College of Nurses Aotearoa News Update.
No. 549, Wednesday 30 June 2021
Weekly news round-up of nursing and health information in New Zealand and internationally
NATIONAL NEWS
24 Unitec Senior Lecturer Dr Samantha Heath Awarded Prestigious MBIE Science Whitinga ...
Dr Heath was awarded $320,000 for her research project "Fit for the future: Reimagining nurse preparation for practice in New Zealand's changing ...
Nursing shortage: Starship Hospital workers 'commonly end up in tears', 'make mistakes' as ...
A nurse at Auckland's Starship Hospital says the shortage of workers is so dire that staff are quitting in their droves due to stress and "commonly end ...
Taranaki's hospitals on hunt for 40 healthcare workers to meet safe staffing requirements
TrendCare is part of the CCDM, which was the result of an agreement between the New Zealand Nurses Organisation (NZNO) and the Government, but ...
Southland's 'Super Team' Supports New Nurse-Led Respiratory Clinic
Led by Lisa Mason, Clinical Nurse Specialist (Respiratory), the clinic is for people with Chronic Obstructive Pulmonary Disease (COPD) who have
Kiwi nurse cannot get MIQ spot until November
A Kiwi nurse is desperately trying to get back to New Zealand from the US, to take up her new job at Timaru Hospital, but cannot get an MIQ spot until ...
Nurses vote on multiple strikes as union and health boards return to negotiating table
About 30,000 members of the country's largest union, New Zealand Nursing Organisation (NZNO), voted to strike on June 9 for eight hours, but ...
Primary care nurses upskilling in mental health
New Zealand Doctor Online
The primary-care focused mental health credentialling programme was started in 2012 by Te Ao Māramatanga: New Zealand College of Mental Health ... (Subscription required)
Great Barrier nurses give thumbs-up to programme
New Zealand Doctor Online
Great Barrier Island nurse and practice co-owner Leonie Howie says an "amazing" ... Programme from Te Ao Māramatanga: New Zealand College of Mental Health Nurses. ... I don't know why all the nurses aren't embracing it.". (Subscription required)
INTERNATIONAL NEWS
Nursing and Midwifery Council (NMC) Seeks Dialogue on Nurse Job Title
The NMC is petitioning the government to open a dialogue about whether "nurse" should become a legally protected job title as "its current powers related to preventing misuse of titles are insufficient, because some of the titles protected in legislation are not those that are widely used by the professions or public."
Nursing students unprepared to use EMR in the clinical setting, study finds
Most third-year undergraduate nursing students taught to use only paper-based documentation during their education do not feel prepared to use patient electronic medical records (EMR) when thrust into the clinical setting, a new study has found.
Aged Care Transition to Practice program to increase RN's in aged care
Specialist education programs to develop Australia's aged care nursing workforce will be delivered by three providers under a new Australian government initiative. Read more
Nurses are ideal ambassadors for climate action
Nurses worldwide should become more involved in actions aimed at ... BMJ, a prestigious medical publication formerly called the British Medical Journal. ... Nurses have three strengths that make them ideal ambassadors for climate ...
AGED CARE AND ELDERLY
Elder abuse rising in Indian/South Asian community, case numbers double in past year
Elder abuse is rife in the South Asian community in New Zealand, almost doubling in the past year, according to an Auckland charity caring for senior citizens.
Too many Waikato dementia patients being prescribed antipsychotics in care facilities – study
Almost half the patients in Waikato dementia facilities are on antipsychotic medications, according to a recent study. Read more
Medical retraining needed for ageing generation
It's no secret that New Zealand has an ageing population. Projections show that in the twenty years between 2016 and 2036 there will be a 77% increase of New Zealanders aged over 65, and 132.4% increase of New Zealanders aged over 80. Read more
CHILDREN AND YOUNG PEOPLE
Lockdown contributed to health harm for children - Otago University study
Avoiding hospitals and reduced access to healthcare contributed to moderate and severe harm for children during last year's lockdown, a new University of Otago study reveals. Read more
New sensory space at Children's Ward set to ease anxiety for youngsters - BOPDHB
A new sensory space, the first of its type at Tauranga Hospital, is designed to ease the anxiety of youngsters during stays on the Children's Ward. Read more
COVID-19 / CORONAVIRUS
'Straight forward exercise': Ministry of Health introduces booking system for Covid 19 vaccinations
The Ministry of Health has revealed more details about its nationwide roll-out for those wanting a Covid 19 vaccine.
Covid-19: New data suggests herd immunity unachievable in New Zealand
Herd immunity appears unachievable in New Zealand, with new modelling showing 97 per cent of the population needs to be vaccinated to stop the spread of new Covid-19 variants.
DHBs
West Coast maternity unit bucks the trend with recruiting success
... regions, with 14 midwives, two registered nurses and two enrolled nurses. ... "We regularly receive inquiries from both New Zealand and overseas ...
Winter illnesses surge: Babies with burning temperatures forced to wait on hospital floor
Newborns with burning temperatures and mums who'd just given birth were forced to wait on the floor at Middlemore Hospital for hours as the spread of winter viruses soars.
MidCentral Health 'did not comply with the law' on controlled drugs, audit finds
A review of MidCentral Health operations has found shortcomings in the way medication is managed - problems the auditors say are longstanding.
$1 billion 'nightmare' for DHBs to untangle Holidays Act staff pay errors
In an email to members last year, the New Zealand Nurses Organisation said the problem was taking so long to solve because it affected the largest ...
MAORI HEALTH
Call to cap trans-Tasman arrivals as Māori vaccine rates lag
Health advocates are calling for a cap on arrivals from Australia, a pause of the roll-out to non-Māori in vaccine priority group four, increased vaccinations of Māori and targeted communications.
MENTAL HEALTH
While other district health boards are facing crowded mental health wards and placing patients in rooms not designed for purpose, the Southern District Health Board is using fewer of its acute mental health beds.
Mental health: a tsunami of unmet need - ASMS
A new report by the Association of Salaried Medical Specialists Toi Mata Hauora shows New Zealand cannot afford to waste another three years watching the crisis in mental health spiral further out of control.
Asian youths face significant mental health challenges, report finds
Young New Zealand Asians face significant mental health challenges, as well as high rates of racism and discrimination, a study has found. Read more
PATIENT SAFETY
Alan Merry: making our medical system safer
Professor Alan Merry is a world leading anaesthetist, and deep thinker about safe surgery on a macro and micro level. Professor Merry says that while New Zealand's health system is pretty safe, it could be safer. He believes that when something goes wrong for a patient, we still don't adequately consider how we fix the wider problem – we look to someone to blame.
Professor Merry's aim is to see improved focus on why things go wrong in the medical system, and the appropriate legal response when they do. He played a fundamental role in getting manslaughter taken off the books for doctors, with the NZ Medical Law Reform Group and the Crimes Amendment Act of 1997
TOBACCO, DRUGS AND ALCOHOL
Teens vaping a problem for almost half of central Auckland primary and intermediate schools
Principals warn there is an increasing amount of peer pressure for younger students to start vaping - a habit that has become a significant problem in almost half of all central Auckland primary and intermediate schools.'Read more
Sewage snapshot: Meth being used throughout the week, cocaine mostly on weekends
Methamphetamine is being consumed throughout the week, but people generally restrict their cocaine use to the weekends, wastewater samples show.
WORKPLACE
Compassion fatigue risk among skilled nursing facility nurses
Nurses in all care settings use compassion, the essence of providing care, to connect with patients. The Professional Quality of Life (ProQOL) model defines the positive feelings of providing care as compassion satisfaction and the negative feelings as compassion fatigue (CF). According to the ProQOL model, CF consists of burnout and secondary traumatic stress (STS). Read more
REPORTS AND NEW PUBLICATIONS
My role in tackling health inequalities: a framework for allied health professionals
Allied health professionals (AHPs) are an important part of the health and care workforce. In England, 170,000 AHPs work across 14 professional groups providing clinical care and contributing to population health more widely (by improving health and tackling health inequalities).
The King's Fund has worked with AHPs from across the UK to develop a framework to support any AHP to think through and understand their contribution to tackling health inequalities, whatever their role. The framework details how AHPs can raise awareness, take action and optimise advocacy through six lenses: self; patients; clinical teams, pathway and service groups; communities and networks; systems; and nurturing the future.
ARTICLES OF INTEREST
The compassion of mental health nursing in a broken system
Against the backdrop of a fragmented and challenging mental health system, compassion and understanding are central to providing quality and patient-centred care, according to one nurse. Read more
The Influence of Nurses' Characteristics on Medication Administration Errors: An Integrative Review
Ali Kerari, PhD, MSN, BSN, RN1 and Adnan Innab, PhD, REM, MSN, BSN, RN2
SAGE Open Nursing Volume 7: 1–17, 2021
Medication administration errors (MAEs) are a frequent cause of morbidity and mortality in acute care settings and can result in a prolonged hospital stay. The WHO estimated that medication errors cost up to $42 billion globally per a year. Therefore, MAEs was among the most common medical errors to occur in acute care settings. Studies of medication error usually focus on system factors, thus creating a gap between what researchers know about the causes of MAEs, and what frontline nurses actually do in the clinical setting. The purpose of this review is to fill a gap in the existing literature by focusing on the relationship between nurses' characteristics and MAEs. Read more
The article below is not freely available but may be accessed through databases and libraries to which readers have access
Australian nurses' suggestions for the management of violence in the workplace: 'The people who make the policy are not the people on the floor'.
Dafny, HA, Muller, A, Dafny, HA.
J Nurs Manag. 2021; 00: 1– 8. https://doi.org/10.1111/jonm.13378
To ascertain nurses' perceptions about, and suggestions for, management solutions to workplace violence perpetrated by patients.
Background
Violence towards nurses from patients in the workplace is high in Australia. There is a need for good management responses, and experienced nurses can provide logistical suggestions about effective strategies.
The above information has been collated for the College of Nurses Aotearoa (NZ) Inc by Linda Stopforth, SNIPS and is provided on a weekly basis. It is current as of 29 June 2021
If you have any feedback about content - what parts are most useful or what you would like added - please email admin@nurse.org.nz
For more up to date news and information follow SNIPS at:
Facebook: Snips Info
Twitter: @SnipsInfo