News bulletin 7 July
on 7 July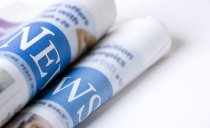 Welcome to the College of Nurses Aotearoa News Update.
No. 550, Wednesday 7 July 2021
Weekly news round-up of nursing and health information in New Zealand and internationally
NATIONAL NEWS
Hiring 100 new nurses a 'challenge', district health board admits
Thousands of nurses turned up on Auckland's Queen St to strike over pay and employment issues. Filling 100 vacant nursing jobs is still a "key issue" for ...
College of Nurses: Finding jobs and placements the real challenge
The number of people studying nursing in New Zealand has stalled and is closing in on a decade low. The Nurses Organisation are concerned the ...
Southern DHB advertising more than 42 vacancies
There are 6.7 full-time equivalent nursing vacancies at Southland Hospital. ... in New Zealand are overseas trained," the former health minister said.
Nurses challenge Waikato Hospital boss Kevin Snee to check out the state of his ED
Nurses are leaving the Waikato Hospital Emergency Department in droves with patients and staff suffering because of it, two nurses say.
'Staffing emergency' at Auckland Hospital putting patients in harm's way – union
There are nearly 400 nurse and healthcare assistant roles vacant at Auckland City Hospital, putting staff and patients in a "state of acute crisis", the ...
Staff quitting 'unsafe' unit in one of the country's worst mental health hospitals
Almost a third of the mental health staff in a unit at one of the country's most outdated hospitals have quit in recent months.
Covid-19: Rule change to allow overseas trained, wider health workforce to become vaccinators
The Government is widening the pool of people who can become Covid-19 vaccinators weeks ahead of it beginning the largest mass vaccination programme in history.
Queensland job pitch for NZ nurses and midwives promises warm reception
Queensland is trying to attract New Zealand nurses with a big ad campaign.
Nurses' union worried as Queensland attempts to attract New Zealand nurses with big ad campaign
The upbeat ad has pictures of smiling nurses with babies, and a photo of a golden sand beach. A New Zealand nurse in Queensland, Jess Purcell, is ...
Government speeds up work to improve pay, conditions as nurses lured to Australia
At Auckland City Hospital nearly 400 nursing and healthcare assistant jobs were empty. Meanwhile, staff turnover across departments has been put ...
Nurses union says public behind vote to strike again for better conditions
The New Zealand Nurses Organisation says they have the full backing of the public after voting to strike for three additional days.
Nurses will take part in multiple strikes unless deal made
A majority of New Zealand Nurses Organisation (NZNO) members supported a ballot for three strikes: for 24 hours on July 29, eight hours on August ...
INTERNATIONAL NEWS
New research resource named after pioneering mental health nurse
A new collection of advanced nursing research has been named after a renowned refugee nurse and professor of mental health nursing. The Royal ...
Nurses fired for not getting COVID-19 vaccine explain their rationale
More than 100 staff members at Houston Methodist Hospital who were fired for refusing to get vaccinated for COVID-19 appealed a judge's ruling that ...
Rehospitalization in Dementia Patients Tied to Nurse Continuity
Wide variation seen in continuity of nursing staff for home health care visits to dementia patients following hospitalization
New-nurse turnover is common. A nurse leader at indiana university health is working to change that.
With newly licensed RN turnover rates ranging between 17% and 30% their first year, and 30% to 57% by their second year, according to different studies, one nurse leader has taken a vigorous approach to handling her nurses' concerns long before they become disenchanted enough to leave. Read more
Nurse who received first FDA-approved COVID-19 vaccine will have her scrubs and vaccine card displayed in Smithsonian
Sandra Lindsay immigrated to the U.S. from Jamaica when she was 18 years old. Now, she's going down in history for her role in the fight against COVID-19.
AGED CARE AND ELDERLY
Familiar tasks key to patients' rehabilitation
A small but successful team at Dunedin Hospital is using a kitchen and gymnasium, rather than drugs and scalpels, to get patients home faster. Health reporter Mike Houlahan visits the Older Personal Assessment and Liaison Unit.
CANCER NEWS
Urgent need for national Māori liver cancer programme
A national group of Māori cancer specialists says the need for a Māori designed and led, national liver programme is urgent. Read more
COVID-19 / CORONAVIRUS
Covid 19: More than half of early morning calls to Healthline are 'abandoned'
Healthline, New Zealand's first call for Covid-19 questions, has confirmed more than half of calls are abandoned at times and those getting through may talk to a former travel agent or hospitality worker.
More Vaccinators Coming On Board For COVID-19 Campaign
... vaccination campaign in New Zealand's history. "We're calling on retired nurses, people who have trained overseas but are not registered here, and ...
Covid-19: Delta symptoms appear to differ from other variants – here's what to look out for
ANALYSIS: We've been living in a Covid world for more than 18 months now.
At the outset of the pandemic, government agencies and health authorities scrambled to inform people on how to identify symptoms of the virus.
Covid-19 vaccine rollout 'a DHB postcode lottery'
The Covid-19 vaccine rollout in resthomes has been likened to a postcode lottery with residents in Nelson-Marlborough already fully vaccinated whilst others have not yet received their second dose.
Covid 19 coronavirus: Vaccine rollout - confidence in supply troubles GPs, pharmacists
The vaccine rollout is fast approaching the "ramp up" phase, where increasing numbers of people can book in for a Covid-19 vaccine - but is the health system ready?
Ombudsman COVID-19 report highlights safe practices but some concerns remain
An inspection by the Chief Ombudsman of six secure aged care facilities during COVID-19 Alert Levels 1 and 2 last year has found they were safe and hygienic but a lack of staff was having an impact on services.
Covid 19 coronavirus: Māori vaccination rate nearly half that of Pākehā, Asian populations - 'it's a crisis'
Māori are being vaccinated at a rate nearly half that of Pākehā and Asian New Zealanders despite expert recommendations they be prioritised and Government assurances it would happen.
Covid 19 coronavirus: Serious side effects still being reported after vaccinations
Some people getting the Covid-19 vaccine continue to report suffering adverse effects shortly after being vaccinated
DHBs
Auckland emergency departments battling winter virus outbreak
A surge in viral winter illnesses is creating havoc in Auckland emergency departments – with concerns on the frontline it'll only get busier.
Potentially hundreds affected in Waikato DHB data dump on dark web
Potentially hundreds of Waikato DHB staff members and patients have been affected in a recent data dump that's appeared on the dark web
100 children admitted to Wellington Hospital with respiratory illnesses this month
Around 100 children have been admitted to Wellington Regional Hospital with respiratory illnesses in the past four weeks, health authorities say.
Sick babies cared for in playroom at crowded Middlemore Hospital
Eleven sick babies are being cared for in a playroom at Middlemore Hospital because it has run out of space in the regular wards.
Sepsis programme at Taranaki DHB a New Zealand first
Taranaki DHB is leading the way with a new programme of work aimed at early detection and treatment of sepsis.
Sepsis (mate whakatāoke) is 'blood poisoning' or 'toto pirau' - sometimes called septicaemia. It's a life-threatening condition that arises when the body's response to an infection injures its own tissues and organs.
Recruitment major problem for hospital
The Southern District Health Board is having chronic problems recruiting new staff, especially nurses.
Covid-19: Nearly half of all DHBs do not know how many staff have been vaccinated
Just eleven of the country's 20 district health boards (DHBs) have been recording information about staff who have been vaccinated against Covid-19.
EDUCATION
Exclusive analysis: Student nurses intake stalls, pleas to 'reverse trend'
New Zealand Herald
Newstalk ZB has revealed exclusive Infometrics analysis which shows the intake of those predominately studying nursing has stagnated, with the New ...
Student nurses open up on 'anxiety' and fears, as numbers in training drop to near record low
Strikes, protests and negotiations over poor pay and working conditions have seen student nurse numbers dip to a near-decade low.
HEALTH IN/EQUITY
More research detailing barriers to healthcare for Māori and Pasifika
For Māori, experiencing inequities in the health system is a well proven and researched issue. Read more
INJURY
Over ten thousand Kiwi kids learn to prevent injuries
Throughout May, 10,271 students across New Zealand learnt how to prevent injuries through the ASB St John in Schools programme.
MIDWIFERY / MATERNITY
Nelson goes through biggest midwife shortfall of 20 years as Australia benefits
Ageing midwives and the lure of bigger pay-packets in Australia are causing a midwife shortage across the country – and Nelson is no longer immune to the brain drain.
Promise partly realised for midwives 'but work still to be done'
New Zealand College of Midwives, CEO Alison Eddy, says today's announcements regarding upgrades to the Primary Maternity Services Notice are a step in the right direction and undoubtedly welcome, but there is more to do.
OBESITY / SUGAR
Childhood obesity: Just one in 50 Kiwi babies being fed within all government guidelines
What New Zealand parents are feeding their infants could be putting them at greater risk of childhood obesity by pre-school age.
Mum furious after 4-year-old daughter labelled 'overweight' by school nurse
New Zealand Herald
"The nurse had never seen our lunches but told me my child was overweight, she assumed I was not feeding her healthy foods and told me I need to ...
PASIFIKA HEALTH
Pacific health report calls for urgent system change amid massive inequities
Pacific people in New Zealand face a number of healthcare inequities, including in maternity care, child health and youth suicide, a new report shows. Read more
Growing Pasifika Health Champions
Dr Ashley Bloomfield was on the lineup at Le Va's Le Tautua Leadership Programme last week, supporting Pasifika leaders to develop their unique leadership perspectives and enhance their management skills. Sharing his insights with the cohort of 16 participants, Director General of Health Dr Bloomfield said: "People will trust us if we lead with authenticity, kindness, humility and compassion". Read more
PHARMACY/PRESCRIBING
Nurse Prescribers Now Able To Initiate Special Authority Medicines
A change to prescribing rules will make it easier for almost 100,000 New Zealanders to get the medicines they need, according to both the Ministry of Health's Chief Nursing Officer Lorraine Hetaraka and PHARMAC's Director of Operations Lisa Williams
Study to prevent paracetamol poisoning in children
A new MÄori-led study will design and evaluate strategies to help caregivers safely administer paracetamol to children to avoid dosing errors that can potentially cause paediatric acute liver failure and even death. Read more
RESPIRATORY
RSV outbreak: Cases of babies with serious virus rising nationwide
Wellington Hospital has more than 20 babies in its children's ward, many on oxygen, as the spread of the potentially deadly RSV virus escalates
TOBACCO, DRUGS AND ALCOHOL
Vaping could cause new lung disease 'epidemic', researchers warn
While declining smoking rates could see a drop in chronic obstructive lung disease (COPD), the prevalence of vaping has experts concerned a "new COPD epidemic" could be on the horizon.
WORKPLACE
Vaccination tensions set to hit workplaces
Can an employer require employees to have the jab?
As New Zealand widens its vaccination programme, employers are starting to consider how they will deal with the next COVID-19 spanner in the work(place) – vaccinations.
REPORTS AND NEW PUBLICATIONS
Hidden in plain sight: optimising the allied health professions for better, more sustainable integrated care
Allied Health Aotearoa New Zealand (AHANZ) commissioned NZIER to examine the evidence and identify the critical changes that are key to designing a system with fully integrated allied health services aligned with the objectives of the health and disability system reforms.
ARTICLES OF INTEREST
Media framing of emergency departments: a call to action for nurses and other health care providers.
Thomas, K., Browne, A.J., Jiao, S. et al.
BMC Nurs 20, 118 (2021). https://doi.org/10.1186/s12912-021-00606-2
As part of a larger study focused on interventions to enhance the capacity of nurses and other health care workers to provide equity-oriented care in emergency departments (EDs), we conducted an analysis of news media related to three EDs. The purpose of the analysis was to examine how media writers frame issues pertaining to nursing, as well as the health and social inequities that drive emergency department contexts, while considering what implications these portrayals hold for nursing practice.
The article below is not freely available but may be accessed through databases and libraries to which readers have access
A concept analysis of intercultural communication.
Mosed, H, Periord, M, Caboral-Stevens, M.
Nursing Forum. 2021; 1- 7. https://doi.org/10.1111/nuf.12622
Aim
To explore the concept of intercultural communication.
Background
As global migration increases, countries around the world are starting to see diversity among their population. With this increasing multicultural society, effective communication is crucial, particularly in the area of healthcare. Intercultural nursing requires nurses to care for patients of various cultural backgrounds by considering their cultural needs. It is critical for nurses to be able to communicate effectively with patients of various cultures to provide care that is holistic and culturally appropriate to the diverse population.
The above information has been collated for the College of Nurses Aotearoa (NZ) Inc by Linda Stopforth, SNIPS and is provided on a weekly basis. It is current as of 6 July 2021
If you have any feedback about content - what parts are most useful or what you would like added - please email admin@nurse.org.nz
For more up to date news and information follow SNIPS at:
Facebook: Snips Info
Twitter: @SnipsInfo