News bulletin 14 July
on 14 July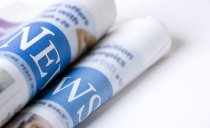 Welcome to the College of Nurses Aotearoa News Update.
No. 551, Wednesday 14 July 2021
Weekly news round-up of nursing and health information in New Zealand and internationally
NATIONAL NEWS
New Zealand Nurses Organisation optimistic about DHB negotiations after 'change in attitude'
The New Zealand Nurses Organisation's (NZNO) lead advocate David Wait says he has seen a "change in attitude" from DHBs over the past couple of ...
Health Minister: Nurses have been underpaid, discriminated
An admission has come from the Health Minister that nurses have been underpaid for a long time.
Thirty thousand Nurses Organisation members will walk off the job three more times this year, in July, August and September.
Nurses strike: Government 'in a hell of a pickle' - Judith Collins
Judith Collins says nurses are right to be outraged that the government is not willing to pay enough to keep them in New Zealand considering the amount spent on benefit increases in the Budget.
Nurse says quitting the profession 'saved' her life as more strikes loom
A veteran nurse who quit after last month's strikes says doing so saved her life.
Survey of hospital ED staff finds high burnout rates, stress
A new survey highlighting the issues staff in emergency departments face suggests they may have the answers to improve care for everyone, a researcher says.
Wellington Hospital ED nurses issue notice to management to fix unsafe working conditions
Nurses at Wellington Hospital's emergency department have issued a notice to management to fix unsafe working conditions at the department as it struggles with huge demand.
INTERNATIONAL NEWS
Better hospital nurse staffing could save lives, prevent readmissions and reduce costs
A new study published in The Lancet Global Health showed that establishing safe nurse staffing standards in hospitals in Chile could save lives, prevent readmissions, shorten hospital stays, and reduce costs.
Nursing tartan range created by nurses in Scotland launches to public
A new tartan created to celebrate nursing has been officially launched, and it has been announced that all profits made from sales will be invested ...
Why nurse prescribers are crucial in the fight against antibiotic resistance
Which is good news in the ongoing fight against antibiotic resistance. There are many contributing factors to this resistance, one being the overuse of ...
Alberta nurses call government-proposed 3% salary rollback 'a kick to the gut'
"Yesterday was incredibly unsettling," United Nurses of Alberta president Heather Smith told Global News on Wednesday. "There was a little bit of shock.
AGED CARE AND ELDERLY
HealthCare New Zealand restructuring again as it pulls out of some DHB contracts
The changes include creating a centralised human resources team, setting up a "service review team" to manage the registered nurses, and replacing ...
Aotearoa's surging rates of dementia can be limited - Auckland study
Aotearoa's surging rates of dementia can be limited by targeting 12 potentially modifiable risk factors that vary across ethnic groups, a University of Auckland study suggests.
ASIAN HEALTH
Breaking the homogeneity of 'Asian': Report on inequities among students
A new report, Youth19, is the latest in the Youth2000 survey series which asks more than 7000 students about everything from family life to sexual activity.
CANCER NEWS
Boost for cancer-detecting dogs
There was ''bone fide'' excitement at the K9 Medical Detection New Zealand facility in Mosgiel this week.
The Dunedin Casino Charitable Trust gave the training centre a $40,000 grant to continue its work, training dogs to detect cancer cells in urine samples.
CHILDREN AND YOUNG PEOPLE
Well Child Tamariki Ora 'outdated' and 'inequitable', faces redesign after ministry review
The Well Child Tamariki Ora programme is outdated and inequitable, a review has found, and will likely change to a whānau-led model that pairs families with a nurse of kaiāwhina.
COVID-19 / CORONAVIRUS
Covid-19: Prime Minister Jacinda Ardern's most difficult decision explained
At some stage, Prime Minister Jacinda Ardern will face a choice.
Does she and her government continue to pursue the "elimination strategy", maintaining tight border controls to keep Covid-19 out of New Zealand?
MIQ needs more nurses - but NZNO says they are needed elsewhere
But they found New Zealand didn't have the workers to staff them. Nurses Organisation Industrial Services Manager Glenda Alexander told Mike ...
Covid-19 NZ: Airport and port workers brought under vaccination order
About 1800 airport and port workers will now need to be vaccinated in order to do their job, Covid-19 Response Minister Chris Hipkins says.
Covid-19: Māori and Pacific people more likely to be hospitalised – and younger
Māori and Pacific people are at the greatest risk of needing hospitalisation due to Covid-19 in New Zealand – and at much younger ages than the rest of the population. Read more
Covid-19: New study on Delta variant reveals importance of receiving both vaccine shots
New laboratory research on the swiftly spreading Delta variant of the coronavirus is highlighting the threats posed by viral mutations, adding urgency to calls to accelerate vaccination efforts across the planet.
Covid-19: How does the single-dose Janssen vaccine work and when will we get it?
A second Covid-19 jab, the Janssen vaccine, has been provisionally approved in New Zealand.
New Zealand secured 2 million doses of the Janssen vaccine – one of four vaccines the Government put its hands up for, alongside Pfizer/BioNTech, Oxford/AstraZeneca and Novavax – through an advance purchase agreement last year.
'Invisible population': At-home vaccinations for the vulnerable
"They've done bloody well to get me the jab," says Max Capill.
The 70-year-old had all but given up on getting the Covid-19 vaccine.
Research prompts vaccine priority rethink
People with mental health and addiction issues are now included as a priority group for the Covid-19 vaccine, after evidence was given to Government urging them to recognise the physical health vulnerability of the group. A key piece of research that helped to inform this decision has been released in the New Zealand Medical Journal today. Entitled Addressing structural discrimination: prioritising people with mental health and addiction issues during the Covid-19 pandemic, it makes for sobering reading.
Needles in 'simulation arms' for Covid-19 vaccination training
Fake arms, dozens of needles and syringes and some deep breaths have been part of the training for a brand new batch of Covid-19 vaccinators.
Canterbury Covid-19 vaccinators overwhelmed with 'walk-ins' and threats to staff
Christchurch Covid-19 vaccination clinics are struggling with people turning up to be vaccinated despite not having a booking, with staff even being threatened by frustrated customers.
'Canterbury is still part of NZ': All DHBs must stick to national Covid-19 vaccination plan - Hipkins
Covid-19 Response Minister Chris Hipkins says he expects all regions to stick to the same timeframe to roll out the Covid-19 vaccine so will be speaking to the Canterbury District Health Board (DHB) about its slow rollout.
DHBs
Wellington Hospital's emergency department overcrowding at record levels
A record number of patients flooding through the doors of Wellington Hospital's emergency department means people are basically being admitted to the ED because there is nowhere else for them to go.
Taranaki DHB security budget blown after Covid-19 increases costs
More than 90 Taranaki District Health Board staff were physically assaulted in the past year, despite the board spending more than double its $642,501 security budget.
Altogether there were 238 assaults, including 90 incidents of verbal abuse and 46 threats of physical violence against staff from July 1, 2020 to June 30, 2021.
HOUSING
NZ Govt say they're trying to fix dire Pasifika housing
A Samoan family of 15 living in a four-bedroom Kainga Ora, New Zealand's state housing agency) suffered severe health issues due to their living conditions.
MENTAL HEALTH
Taranaki suicide prevention start up only non-for-profit in accelerator program
A suicide prevention start up based in Taranaki has become the only non-for-profit organisation to be selected for an Australasian accelerator program.
MIDWIFERY / MATERNITY
Otago Polytechnic to study 'inadequate' trans and non-binary maternity care
Maternity care for trans and non-binary people is often "unsafe and inadequate", the lead researcher for a new study says.
College of Midwives throws support behind maternity petition
"Women's birth experiences have an impact beyond the act of giving birth. The care they receive has an influence over the following weeks, months and even years, as they and their whÄnau adapt to life as new parents."
PASIFIKA HEALTH
Health system systemically racist towards Pasifika - report
A damning new report out by New Zealand's Health Quality and Safety Commission has called the healthcare system's failure by Pasifika "a national shame".
Inquiry into survival rates of Māori and Pacific babies with severe heart defects
The Research Health Council has pledged $377,000 towards discovering why fewer Māori and Pasifika babies survive critical congenital heart disease compared with European babies. Read more
Vaccination day for more than 1000 Pacific people in Porirua
"Nurses by nature can be scary so when they are Pacific, ha ha ha ha – even more scarier. And so it's good they are in the front and they say 'no, ...
PHARMACY/PRESCRIBING
Dosed to near death: New study into paracetamol poisoning in NZ children
A common painkiller is sending a steady stream of New Zealand children to the liver transplant waiting list and now a new study is hoped to stem the tide.
PUBLIC HEALTH
Immunisation rates for babies 'disturbingly' low in Gisborne region
Immunisation rates of babies in Tairāwhiti have dropped "disturbingly low", with one expert saying it reflects an overstretched health system in the middle of the Covid-19 vaccine roll-out.
Capital and Coast DHB has second lowest vaccination rate per capita
Capital and Coast DHB has the second lowest-per capita vaccination rate in New Zealand, Ministry of Health figures show.
Exclusive: Folic acid to be added to bread-making flour to prevent birth defects; 'This is about ...
"A little over half of pregnancies in New Zealand are unplanned, so it's not practical ... The health measure is a breakthrough for New Zealand's medical and ... Nurses Organisation, College of Midwives, Dieticians NZ, Consumer NZ, ...
RESPIRATORY
RSV outbreak: NZ seeing 'exponential' increase in cases but what is it?
EXPLAINER: A virus you may not have heard of before this winter is causing floods of sick babies to be admitted to hospital and is wreaking havoc on emergency departments around the country.
US virus outbreak: RSV in summer baffles docs, worries parents
The recent emergence of a virus that typically sickens children in colder months has baffled US paediatricians and put many infants in the hospital with troublesome coughs and breathing trouble.
SEXUAL HEALTH / SEXUALITY
Shame, secrecy and medical distrust: What it's like to be intersex in Aotearoa
Up to 2 per cent of the population is believed to be intersex, meaning they don't fit traditional definitions of male or female at birth. Many have no idea they are intersex until they go through puberty or try to have children, as Melanie Earley reports.
SOCIAL HEALTH
Socio-economic hardship leading to premature deaths in South Auckland - experts
Poverty, deprivation and poor access to healthcare are driving premature deaths in south Auckland, experts say.
And recently released figures show it has the worst rates in the Auckland region.
TOBACCO, DRUGS AND ALCOHOL
Drug checking bill: St John says twice as many seek medical help over booze not drugs
Alcohol causes twice as many festivalgoers to seek medical attention as other drugs, St John says.
That is despite an estimated 70 per cent of people attending festivals such as Rhythm and Vines taking drugs other than alcohol.
REPORTS AND NEW PUBLICATIONS
Tackling obesity: the role of the NHS in a whole-system approach
Rates of obesity in England are high and rising, with a strong systemic relationship between obesity and deprivation. Rates are also higher in women than in men, and in some ethnic minority groups compared to the white British group.
ARTICLES OF INTEREST
The relationship between empathy and altruistic motivations in nursing studies: a multi-method study.
Messineo, L., Seta, L. & Allegra, M.
BMC Nurs 20, 124 (2021). https://doi.org/10.1186/s12912-021-00620-4
The efficient management of relational competences in healthcare professionals is crucial to ensuring that a patient's treatment and care process is conducted positively. Empathy is a major component of the relational skills expected of health professionals. Knowledge of undergraduate healthcare students' empathic abilities is important for educators in designing specific and efficient educational programmes aimed at supporting or enhancing such competences. In this study, we measured first-year undergraduate nursing students' attitudes towards professional empathy in clinical encounters. The students' motivations for entering nursing education were also evaluated. This study takes a multi-method approach based on the use of qualitative and quantitative tools to examine the association between students' positive attitudes towards the value of empathy in health professionals and their prosocial and altruistic motivations in choosing to engage in nursing studies.
The above information has been collated for the College of Nurses Aotearoa (NZ) Inc by Linda Stopforth, SNIPS and is provided on a weekly basis. It is current as of 13 July 2021
If you have any feedback about content - what parts are most useful or what you would like added - please email admin@nurse.org.nz
For more up to date news and information follow SNIPS at:
Facebook: Snips Info
Twitter: @SnipsInfo