News bulletin 21 July
on 21 July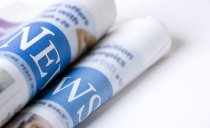 Welcome to the College of Nurses Aotearoa News Update.
No. 552, Wednesday 21 July 2021
Weekly news round-up of nursing and health information in New Zealand and internationally
NATIONAL NEWS
Seeking to right prescribing anomaly
Nurse practitioners — highly skilled nurses operating in specialist areas — are able to prescribe some medications, but at present are not able to prescribe unapproved medications that Medsafe or Pharmac designate as suitable replacements for unavailable drugs.
Nurse gives baby incorrect vaccine - Health and Disability Commissioner
Deputy Health and Disability Commissioner Rose Wall today released a report finding a registered nurse in breach of the Code of Health and Disability Services Consumers' Rights (the Code) for failure in her care of a baby being vaccinated.
Lone worker app trial for South Canterbury nurses out in the community
South Canterbury nursing staff who work on their own in the community are trialling a lone worker app for their safety.
The outbreak among babies and young children of RSV [Respiratory Syncytial Virus] is putting an already stretched healthcare system under even more pressure, with Wairarapa healthcare workers describing the system as 'broken'.
Burnt-out nurses told to rely on each other as counselling services full
Burnt-out nurses are being told to seek help from one another because of high demand for external counselling services.
Emergency department nurses issue notice to fix workplace safety risks
Palmerston North Hospital nurses are suffering psychological distress from dealing with unsafe workloads in the emergency department.
Minister of Health refuses to take up emergency nurse's challenge
Health Minister Andrew Little is refusing to take up a nurse's challenge to spend 10 hours or more in Middlemore Hospital's emergency department to see the pressure frontline health workers are under.
The Detail: Why thousands of nurses plan to strike over the coming months
The main union negotiating a deal with District Health Boards (DHBs) is the New Zealand Nurses Organisation (NZNO) and they're asking for a 17 per ...
Nurses call off strike, consider government pay offer
The Nurses Organisation has agreed to consider the government's pay offer and lifted a two-day strike notice.
INTERNATIONAL NEWS
Commemorative coin marks year of the nurse and pandemic effort
A commemorative coin and certificate have been issued by the International Council of Nurses (ICN) and the World Health Organization (WHO) to ...
Manitoba offering funding to help certify internationally trained nurses
Plan offers up to $23,000 per nurse to cover costs associated with recertification.
The Manitoba government has announced plans to speed up the process of getting internationally educated nurses into the workforce.
Nurse-led home blood transfusions safe and effective, study finds
A nurse-led home blood transfusion service was associated with low rates of both individual and system adverse events, a new study undertaken by the University of South Australia, the Royal District Nursing Service and SA Health has found.
Distinctive nurse residency program to address nursing shortage, burn out
Madison - As the United States faces a widespread shortage of nurses, UW Health has started an ambulatory nurse residency program aimed to help new nurses begin their first professional nursing job and avoid burn out.
CANCER NEWS
'Distressing' lack of data on patients refused vital bowel cancer tests
Toni Vermeulen had suffered possible bowel cancer symptoms for years before her cousin's diagnosis with the disease prompted her to finally see a doctor. Read more
NET cancer patients relieved treatment will be permanently offered in NZ
New Zealanders with metastatic neuroendocrine tumours (NETs) - a rare form of cancer - will no longer have to travel to Australia for life-saving treatment.
Nurse's small treatable tumour became terminal after treatment delay
Lung cancer patients in the Southern District Health Board region have the worst outcomes in New Zealand, at a 7 per cent lower survival rate than the ...
'Negative press' prompts data review
The Southern District Health Board, concerned about negative headlines regarding its management of cancer treatment, asked staff to review if cases were being counted correctly.
CHILDREN AND YOUNG PEOPLE
Plunket admits it has been failing Māori and Pacific babies
Whānau Āwhina Plunket is the largest provider of Well Child Tamariki Ora health services nationally, covering about 85 percent of the population. Read more
Racist Plunket has 'no place' in hauora overhaul - Dr Rawiri Jansen
A Māori health expert has taken aim at Plunket branding it as racist and saying it has no place in a government overhaul of the newborn to five-year-old health screening and advisory programme Well Child (Tamariki Ora).
Plunket fights back on claims of racism
Plunket chief executive Amanda Malu says Plunket is actively working on becoming an anti-racist organisation after being accused of failing to deliver equitable services for Māori and Pacifika babies.
COVID-19 / CORONAVIRUS
The doctors trying to hijack New Zealand's Covid-19 vaccination rollout
A group of dissident doctors have joined the ranks of those seeking to undermine confidence in New Zealand's vaccine campaign by spreading misinformation. What are they saying and do they pose a real threat to our Covid-19 response? CATE BROUGHTON reports.
Covid-19: Longer needles needed to vaccinate larger people
Larger people with high body fat percentages need longer needles so their Covid-19 vaccinations make it deep into their muscle.
'Patchy' vaccine rollout could spell danger for rural communities, GP says
A rural GP says the inconsistent vaccine rollout could put rural communities at increased risk with less available resources to help them during an outbreak.
Speedier Covid-19 vaccination roll-out urged for retirement village residents
They may be classified as Group 2 and 3 under the country's Covid-19 vaccination roll-out, but some aged care residents – including retirement villages and care facilities – are yet to receive their jabs.
Building a herd: Nurses' role in championing COVID-19 vaccination
A video series dispels misinformation and increases vaccine confidence.
Editor's note: This is an early release of a web exclusive article for the July 2021 issue of American Nurse Journal.
DHBs
Christchurch Hospital halts all non-urgent surgery for children
All non-urgent surgery for children at Christchurch Hospital has been halted as climbing numbers of patients with respiratory illnesses stretch resources.
RSV surge, staff sickness puts pressure on Waikato Hospital nursing team
Elective surgeries have been put off and senior nurses put back on the floor as the Waikato District Health Board grapples with the surge in the respiratory illness, RSV.
MENTAL HEALTH
New research reveals unmet mental health support for pregnant NZ women - study
Unmet mental health support for pregnant New Zealand women
The first-ever study to look at anti-depressant use and symptoms of depression in pregnant New Zealand women has identified unmet need for antenatal mental health support.
Holisitic approach needed for Māori mental health, practitioners say
Two leading Māori mental health practitioners want to see major changes to compulsory treatments when the government replaces the Mental Health Act.
Suicide prevention strategy calls for radical change to help those in distress
A new community-led strategy for suicide prevention says many people are living in an extreme state of stress, the mental health services sector "feels overwhelmed" and health practitioners are not coping with growing need.
Government plan to move mental health patients into housing helps just three people in 18 months
A government pilot aimed at moving 100 mental health inpatients into stable housing has housed just three people in 18 months.
Fears lives are being put at risk due to mental health wait times
Some Wellington children and teenagers with severe mental health needs are facing more than six month wait times.
MIDWIFERY / MATERNITY
Midwives' union calling for 50% pay increase as workers leave profession
Nurses are asking for a 17 per cent pay increase, but a midwifery representative ... Like much of New Zealand's health sector, midwives are severely ...
New mentoring role for hospital midwives hoped to stabilise workforce
New midwives will be mentored across the country's district health boards in a move hoped to stabilise the workforce under crisis, Associate Minister of Health Dr Ayesha Verral says.
Midwife mentors and practising certificate funding changes 'too little, too late' for crisis
A new support package for midwives has already been taken to task by the New Zealand College of Midwives, being called "a little too little, a little too late."
PASIFIKA HEALTH
Spotlight on abuse of Pacific people: 'There are added layers of complexity'
The first-ever investigation into abuse in care of Pacific people in this country opens today.
PUBLIC HEALTH
Measles epidemic 'in the making' as childhood vaccinations drop - expert
New Zealand is facing a measles epidemic in the making as the coronavirus pandemic derails the nation's catch-up campaign and childhood immunisation rates steadily decline, a top vaccinologist says.
As many as 21000 children haven't had HPV vaccinations this year
... at greater risk of developing cancer, while public health nurses were now too busy with Covid-19 vaccinations. Alongside detection, the vaccinations ...
RESPIRATORY
RSV's Toll On Health Services – Expert Reaction
Conflict of interest statement: Dr Natalie Anderson is a Senior Lecturer, Emergency Department staff nurse and College of Emergency Nurses New ..
RSV info for parents available online
Parents, caregivers and whÄnau seeking information about children with respiratory illnesses can find advice on the Paediatric Society's KidsHealth website https://www.kidshealth.org.nz/respiratory-syncytial-virus-rsv-infection
RSV outbreak: Virus peak 'still to come', drug supply 'critically low'
The number of babies requiring hospitalisation with respiratory virus RSV is twice the expected rate, while an expert warns the peak is possibly yet to come.
WORKFORCE
More than 1000 registered doctors and nurses waiting in New Zealand residency queue
Immigration New Zealand figures show among them are 901 registered nurses and 235 doctors - like Fransham. They're healthcare workers New ...
ARTICLES OF INTEREST
Epidemiology of healthcare harm in New Zealand general practice: a retrospective records review study
Leitch S, Dovey S, Cunningham W, et al
BMJ Open 2021;11:e048316. doi: 10.1136/bmjopen-2020-048316
Objectives To determine the epidemiology of healthcare harm observable in general practice records.
The above information has been collated for the College of Nurses Aotearoa (NZ) Inc by Linda Stopforth, SNIPS and is provided on a weekly basis. It is current as of 20 July 2021
If you have any feedback about content - what parts are most useful or what you would like added - please email admin@nurse.org.nz
For more up to date news and information follow SNIPS at:
Facebook: Snips Info
Twitter: @SnipsInfo