News bulletin 28 July
on 28 July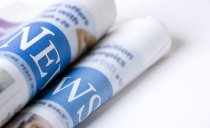 Welcome to the College of Nurses Aotearoa News Update.
No. 553, Wednesday 28 July 2021
Weekly news round-up of nursing and health information in New Zealand and internationally
NATIONAL NEWS
Clinical Nurse Specialist Doug King recognised internationally for concussion research
Clinical nurse specialist and concussion expert Doug King has been recognised in the top 0.5 percent of experts worldwide on brain concussion and football codes by Expertscape-placing him third internationally for his research. Read more
ProCare launches GP Nurse Training Programme
Our nursing workforce have born the brunt of the Covid-19 pandemic, keeping NZ safe and they are tired. Nurses from across both primary, secondary ...
Whitireia Nursing Students Undergoing Immunisation Training To Help Their Communities Fight ...
As a result of the COVID-19 vaccine rollout increasing in New Zealand, Whitireia has embedded immunisation training as a focus in their nursing ...
Practice culture helps award-winning nurse - Breaking down stereotypes
New Zealand Doctor Online
Nurse leader Fakaanga Mapa, outside the Turuki Health centre clinic in Panmure, Auckland, where he is keen to help patients choose healthier ...
INTERNATIONAL NEWS
'The pandemic is not over': Bring back universal face masks, the nation's largest nurses union tells ...
Wearing a mask is "more about protecting the two-thirds of the community that are not vaccinated," Walensky told the news outlet. Experts previously told ...
Sask. RCMP pilot embeds psychiatric nurses in 911 centre to handle mental health calls
Psychiatric nurses in the Regina command centre have access to health records that are off-limits to police.
WA facing nurse brain drain despite massive recruitment drive to boost hospitals
When Tiffany Riley graduated as a nurse from Murdoch University in 2018, her experience of applying for graduate programs in Western Australia was "disappointing".
FBI: 3 nursing school operators accused of selling fake diplomas, certificates
Three people are accused of selling fake nursing transcripts and diplomas, which were then used by several individuals to obtain medical licenses, according to a July 16 news release from the U.S. Attorney for the District of Maryland.
Threat of nurses' strike over 3% pay award for NHS staff
Rise is three times higher than initial 1% offer but nurses likely to reject award and may take industrial action in protest
Nurses' pay in England to fall 7% in a decade even after government offer
The Guardian
Pay for nurses and other NHS staff in England will have fallen in real terms by more than 7% since 2010, even if they accept the latest offer from the ...
The surreal lives of Arkansas nurses fighting Covid-19 inside the hospital and denial on the outside
CNN
(CNN) Sunny worked as a nurse on a Covid-19 floor of a hospital at the height of the pandemic. The work was hard, but what made it surreal was ...
Nurses face increased likelihood of burnout during COVID-19, reports study
News-Medical.net
Early in the COVID-19 pandemic, more than 40 percent of nurses and other health care workers had risks associated with an increased likelihood of burnout, reports a survey study in the August issue of the American Journal of Nursing (AJN). The journal is published in the Lippincott portfolio by Wolters Kluwer.
AGED CARE AND ELDERLY
NZ's aged-care sector faces an 'impending crisis'
Radius Care Elloughton Gardens resident Kevin Charteris enjoying live music. New Zealand Nurses Organisation industrial adviser Lesley Harry said ...
CHILDREN AND YOUNG PEOPLE
Amanda Malu: The wāhine at the heart of the Plunket story
Plunket occupies a special place in the hearts of many mums here in Aotearoa. Some 85 percent of newborns are seen by Plunket nurses — but only 50 percent of Māori babies. That's a worry given the importance of the first 1000 days of a baby's life, and it's one of the challenges for Amanda Malu and her team.
Plunket offering more wide ranging support in South Canterbury
During the Covid-19 lockdown in 2020, Timaru Plunket nurses conducted sessions virtually and this will continue for those who live remotely, if there ...
COVID-19 / CORONAVIRUS
New 0800 number to mop up outstanding Group 3 Covid-19 vaccinations
People in group 3 still waiting for their Covid-19 vaccination can now contact a new national telephone service to make an appointment.
DHBs
Palmerston North Hospital emergency department staff extend deadline for safer workplace
New Zealand Nurses' Organisation professional nurse adviser Wendy Blair said the board had since provided psychological support in the ...
Northland hospital upgrade costs double with blessing from PM, health minister
Costs for a Northland hospital upgrade have doubled to more than $14 million.
Leaky buildings, units that are too small and a general underestimation of cost were some reasons for the costs ballooning at Bay of Islands Hospital in Kawakawa.
Taranaki District Health Board recruiting for new council to ensure good patient experiences at hospitals
When a new peer support service for addicts was being set up in Taranaki, people who had lived with addictions were invited to advise and help choose the organisation that would run it.
Taranaki hospital rebuild sees nurses walking long distances in the dark to their cars
The nurse said she ends up working late nearly every shift. ''I'm supposed to finish at 11pm, but usually don't leave until 12am. So if you were carpooling ...
DISABILITIES
Health and Disability Services Standard more 'people and whanau-focused'
The updated Ngâ Paerewa Health and Disability Services Standard will help to improve health outcomes for New Zealanders, says the Ministry of Health's Deputy Director General Health System Improvement and Innovation, Clare Perry.
Disabled people report higher rates of sexual, physical violence, new research shows
Disabled women in New Zealand are nearly twice as likely to experience family violence than those without a disability, new research has found.
HEALTH RESEARCH
Health research into cancer, diabetes and heart disease given $68.3 million in funding, minister Andrew Little announces
New health research into cancer, diabetes, and heart disease is getting more than $68.3 million in funding.
Health Minister Andrew Little announced the new funding on Tuesday. It is allocated through the Health Research Council of New Zealand, which covers 31 General Project grants ($36.64m), five Rangahau Hauora Māori grants ($5.91m), five Pacific Project grants ($5.79m), and four Programme grants ($19.99m).
Research underway to improve diagnosis of traumatic brain injury
Research carried out at Te Pae Tiaki Wellington ED and the Hutt Hospital ED, with the support of the University of Otago, Wellington, could soon see traumatic brain injuries (TBI) screened for using a blood test without the need for a CT head scan. Read more
INJURY
ACC Data Reveal $636k Daily Cost Of Alcohol-related Crashes
Alcohol-fueled crashes cost New Zealanders $636,000 in lifetime ACC costs every day for the last five years on average new figures show.
MAORI HEALTH
$5mill Grant An Iwi First To Drive Better Healthoutcomes For Māori
Whakauae Research Services has received $5 million from the Health Research Council of New Zealand (HRC) for a five-year programme to build knowledge on what is needed for better health outcomes for Māori and therefore Aotearoa. Read more
Dr Lily Fraser: We have to be able to do things differently
We're still falling a long way short of a health system that fairly serves tangata whenua. And the anguish continues for the tens of thousands who haven't yet found a way to recover the reo Māori that their whānau have lost through recent generations.
MIDWIFERY / MATERNITY
'It is demoralising': Student midwives working long hours, on call, for no pay
Student midwives are working long hours for free in understaffed maternity units – and some in the sector fear it may be putting them off the career before they've even started working.
PASIFIKA HEALTH
'Heartbreaking': Two-thirds of Pacific kids have tooth decay by age 5
Pacific kids are twice as likely to have tooth decay at age 5 than non-Māori, non-Pacific kids, a figure a dentist says is "heartbreaking".
PATIENT SAFETY
Young boy 'almost killed' after 'accidentally' given 10 times normal dose of medication at Starship Hospital
An accidental mix-up almost cost a young Auckland boy with cerebral palsy his life after he was given 10 times the normal dose of his prescribed medicine at Starship Hospital.
PHARMACY/PRESCRIBING
New Zealand first Hepatitis C Test and Treat Service in community pharmacies
In a New Zealand first, and coinciding with World Hepatitis Day, a new free- Test and Treat programme for New Zealanders with hepatitis C infection is being launched in community pharmacies across the Northern Region. Testing and treatment will be easier and more accessible than ever before. This innovative initiative sees selected pharmacies in Northland and Auckland able to provide both a quick finger prick test for hepatitis C virus infection, and also to provide safe and effective treatment for those who test positive. There is no appointment or prescription needed.
PRIMARY HEALTH CARE
New general practice a 'pivotal point' for healthcare in Invercargill
A new Iwi-backed general practice in Invercargill will be led by a woman who knows exactly what happens when the city's residents can't get a GP appointment.
RESPIRATORY
RSV outbreak: 'Very sharp' spike in cases dwarfs infections from last six years
In the last five weeks, the number of reported RSV cases has spiked, dwarfing records from the last six years.
REPORTS AND NEW PUBLICATIONS
Bula Sautu – A window on quality 2021: Pacific health in the year of COVID-19.
Health Quality & Safety Commission. 2021.
Wellington: Health Quality & Safety Commission.
Bula Sautu uses national data to show the complex contributing factors that impact on health for Pacific peoples, from maternity to end of life, using a life-course approach. The report brings together a diverse range of Pacific health and equity experts to share their views of how effectively (or ineffectively) the health system is performing for Pacific peoples. Bula Sautu shows us some of the worst inequities in our health care system (see box on right) but also profiles providers, communities and individuals responding creatively, brilliantly and vibrantly within the constraints imposed upon them. The report shows how our mainstream health system is designed neither for nor with Pacific peoples and is failing to meet Pacific needs. It reveals our systems of data and analysis systematically occlude, miss and misunderstand Pacific peoples and their complexity so we at present cannot fully understand the complete nature of these inequities. Read more
ONLINE JOURNALS
Health Times – July
Perioperative a uniquely fulfilling field. But is it for you?
The unintended consequences of the angel and hero narrative
ACU receives $1.9M for nurse training ward
The extra, silent workload of an Aboriginal nurse
ARTICLES OF INTEREST
The experiences of refugee Muslim women in the Aotearoa New Zealand healthcare system,
Shemana Cassim, Madiha Ali, Jacquie Kidd, Rawiri Keenan, Fariya Begum, Dina Jamil, Nur Abdul Hamid & Ross Lawrenson (2021)
Kōtuitui: New Zealand Journal of Social Sciences Online, DOI: 10.1080/1177083X.2021.1947330
This study explores the experiences of refugee Muslim women as they accessed and navigated the healthcare system in Aotearoa New Zealand (NZ). A case-oriented approach was used, where semi-structured interviews were carried out with nine Muslim women who arrived in NZ as refugees. Interviews were carried out in 2020, in Hamilton, NZ. Analysis involved a 'text in context' approach which employed an iterative and interpretive process, by engaging with participant accounts and field notes to unpack the various meanings behind the experiences of the participants in relation to the literature as well as the broader socio-cultural contexts in which these experiences occurred. The findings of this research identified various structural barriers to accessing healthcare such as cost and issues with interpreters, as well as instances of othering in the healthcare settings experienced by refugee Muslim women. In order to tackle inequity in the health system, structural and institutional barriers need to be addressed first, to prompt other levels of othering and discrimination to reduce over time.
The above information has been collated for the College of Nurses Aotearoa (NZ) Inc by Linda Stopforth, SNIPS and is provided on a weekly basis. It is current as of 27 July 2021
If you have any feedback about content - what parts are most useful or what you would like added - please email admin@nurse.org.nz
For more up to date news and information follow SNIPS at:
Facebook: Snips Info
Twitter: @SnipsInfo