News bulletin 18 August
on 18 August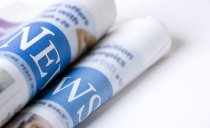 Welcome to the College of Nurses Aotearoa News Update.
No. 556, Wednesday 18 August 2021
Weekly news round-up of nursing and health information in New Zealand and internationally
NATIONAL NEWS
Ashburton nurses forced to work sick – 'We need to pay our bills'
Upset Ashburton nurses have admitted coming to work sick to make ends meet, ... Ashburton Hospital nurse Tessa McIntosh has hit out at health leaders, ... the DHBs' offer to the New Zealand Nurses' Organisation, but McIntosh said ...
Calls for more Māori health provider funding and Māori nurses pay parity
New Zealand Nurses Organisation kaiwhakahaere Kerri Nuku welcomed the more than 200 nurses from around Aotearoa who convened at Te Papa ...
Nurse sharing Covid-19 conspiracy theory on WeChat investigated
An Auckland nurse who shared Covid-19 conspiracy theories on social media is being investigated, the Nursing Council of New Zealand confirmed.
Nurses' pay equity negotiations can start, Health Minister Andrew Little says
District Health Boards and nurses can start negotiating overdue pay equity claims that are expected to cost "hundreds of millions of dollars", Health Minister Andrew Little said on Tuesday.
Safe nurse staffing should be a given | Otago Daily Times Online News
Glenda Alexander explains why nurses are planning to strike again. Health Minister Andrew Little was visibly upset that NZNO members rejected the ...
New Zealand lockdown - four new Delta cases including Auckland Hospital nurse - NZ Herald
Following news of the lockdown, the New Zealand Nurses Organisation (NZNO) called off a planned strike over pay and conditions for Thursday, ...
Nurses Withdraw Strike Action After Lockdown Declared | Scoop News
The New Zealand Nurses Organisation (NZNO) says it will withdraw its strike action plans for 19 August after a community case of COVID-19 in ...
This Pinay actress is a star in New Zealand's longest-running medical drama
Filipino nurses started joining New Zealand's medical workforce in the early 2000s. Monina Hernandez, head of the Filipino Nurses Association of New Zealand, says the Philippines is one of the top producers of healthcare workers in the world, and that our medical professionals are known to the best in the field. More than 5,000 Filipino nurses have qualified for positions in New Zealand this year alone, making up more than 9% of the NZ workforce.
INTERNATIONAL NEWS
Study highlights nurses' experiences of dealing with death in the ED
Study highlights nurses' experiences of dealing with death in the ED ... The Australian Journal of Nursing Practice, Scholarship and Research journal. ... More than 200 ED nurses in Australia took part in the study by completing an ...
AGED CARE AND ELDERLY
Mandated staff levels called for
Dunedin aged-care workers made an impassioned case for increased staffing at rest homes yesterday, describing shifts where one staff member was left responsible for 50 people and being routinely asked to work double shifts due to absences.
CANCER NEWS
The Cancer Society Calls For Double The Effort This Daffodil Day, As The Number Of People Affected By Cancer Doubles
"The number of people affected by cancer has doubled since 1991 and is set to double again by 2040," says Cancer Society of New Zealand, CEO Lucy Elwood in the lead up to Daffodil Day on 27 August, the Society's largest Annual street appeal.
CHILDREN AND YOUNG PEOPLE
SUDI deaths up 30% despite Government programme to reduce fatalities
For the second consecutive year, the number of babies dying of Sudden Unexpected Death in Infancy has increased.
The number of fatalities is now 30 per cent higher than in 2017, the year the Government launched a programme to reduce the number.
Plunket shuts down 'misinformation' it's going to cut off access to non-Māori and Pasifika kids
But according to a petition on website change.org, "Plunket nurses can no longer see babies over 15 weeks old unless babies and families are of ...
Tamariki Māori more likely to die of unintentional injury - study
Unintentional injury is the leading cause of death in children in New Zealand, and tamariki Māori are 3.4 times more likely to die from accidents than Pākehā children.
COVID-19 / CORONAVIRUS
Wellington ED 'would struggle to cope' in the event of a Delta outbreak, nurse says
New Zealand Nurses Organisation (NZNO) lead advocate David Wait said the PINs issued at emergency departments reflected staffing issues for ...
Covid-19: Delta in NZ community would 'risk collapsing or compromising our health system'
Doctors fear New Zealand's health system could quickly collapse in the ... Director-General of Health Ashley Bloomfield said additional nurses had ...
Strict lockdown 'right approach' to Delta variant - Covid-19 modeller
The government is warning it may take just one community case of Covid-19 for the country to move into another alert level 4 lockdown.
Why vaccinated must lock down too - Delta's speedy transmission
People who are fully or partially vaccinated in New Zealand will still need to follow Level 4 rules after a new community case was discovered.
'Have a cuppa and a Covid-19 vaccine': How one clinic is reaching Māori
Having personal relationships with whānau, offering manaakitanga (hospitality) and removing age restrictions is key to encouraging Māori to get their Covid-19 vaccine, according to a Māori health provider.
Covid-19: Mass vaccination event didn't work for Pasifika, pop-up centres better – minister
The Minister for Pacific Peoples is calling on district health boards to work closely with Pacific community groups to encourage more in the community to get the Covid-19 vaccine. Read more
Pregnant women urged to get Covid-19 vaccine
Pregnant women are being encouraged to get vaccinated amid warnings they are more at risk of severe infection from Covid-19.
Covid-19: Decision to jab 12- to 15-year-olds coming in 'not so distant future', Ardern says
A decision on whether to vaccinate children as young as 12 against Covid-19 will come in the "not so distant future", Prime Minister Jacinda Arden says.
DHBs
Medical specialists want DHB staffing woes addressed
Senior medical staff are warning staffing levels in hospitals are too low, and their resources are dangerously stretched.
'Starving' patient left unfed for days after major surgery at Auckland Hospital
A traumatised woman says she was left to starve for several days following major surgery at Auckland City Hospital because of a shortage of feeding machines.
'I have no magic answer': Hospital boss battles lack of staff as expansion looms
The boss at a rural Waikato hospital risks pushing her already "burnt out" staff to breaking point in order to keep up with increasing demand.
DIABETES
Diabetes expert calls for independent watchdog to help stop growth of disease
A doctor is calling for the establishment of a New Zealand diabetes ombudsman to help to arrest the growth of the disease.
MAORI HEALTH
Rongoa Maori clinic opens its doors in Bay of Islands Hospital
As part of the DHB funded RongoÄ MÄori pilot services, Bay of Islands Hospital now has a dedicated clinic space for traditional RongoÄ healing.
Work to break down barriers to Māori health, recognised
Greeting and welcoming a patient on arrival is a simple way to help reduce fear and build a relationship with Māori attending health appointments, the award-winning developer of a programme to improve access to healthcare says.
MENTAL HEALTH
Government's top mental health boss leaves job after 10 months
The Ministry of Health's top mental health boss Toni Gutschlag has left her role as the sector continues to struggle.
Calls for faster, culturally-appropriate treatment for eating disorders as services plug staffing holes
With 262 New Zealanders in the line for help fighting an eating disorder, some say the pressure on services has reached crisis point.
Rachel Thomas spoke to two people in recovery, who wanted to remind sufferers and their families there is hope.
Concern as police resources diverted by increasing mental health call-outs
A North Canterbury father is urging residents to demand more funding from the Government for mental health services over fears such issues are putting too much pressure on police.
MIDWIFERY / MATERNITY
Delays in police vetting force midwives to stop working or work without pay
Independent midwives are been told they cannot practice or are being forced to work for weeks on end without pay because of delays in getting police clearances.
Health Minister 'confident' Govt can meet striking midwives' demands
Health Minister Andrew Little says the Government is "totally committed" to seeing through a solution to a pay dispute with hospital midwives.
'Giving them everything you've got': The life of a hospital midwife
Hospital-employed midwives are on strike this week over pay and working conditions. Rachel Thomas spoke to a midwife about what it's like at the coalface.
PRIMARY HEALTH CARE
Nationwide GP shortage a 'workforce' and 'workload' issue
A GP shortage around the country is causing medical practices to shut their books to new patients.
As Nelson becomes an enticing area to move to new residents may face a challenge finding a medical centre open to new patients – and Nelson is not alone in the struggle.
PUBLIC HEALTH
The "very contagious" chickenpox is going around Auckland, the region's public health service has warned, reminding parents that children can be vaccinated for free against it at 15 months old.
RESPIRATORY
RSV outbreak: could get 'significantly worse' for older population
Patients with RSV have died in the top of the South Island, as Nelson Marlborough Health warns the outbreak could get worse for older patients.
WELLBEING
Medical colleges launch wellbeing charter for doctors
Four medical colleges have come together to form a Wellbeing Charter for Doctors that defines wellbeing and sets out the shared responsibility for supporting doctors' wellbeing.
WORKPLACE
Support nurses with job embeddedness
During the COVID-19 pandemic, the nursing role has expanded to include emotional supporter, caregiver, and the last person a patient bonds with before they die. The extreme patient load many nurses are experiencing leaves them with no time to grieve or debrief. Instead, they "hold it together" and move on to the next patient. Many researchers (including Cai and colleagues, Li and colleagues, and Raudenská and colleagues) report staggering numbers of post-traumatic stress disorder among healthcare workers. How will the pandemic affect nurse retention in the long term?
REPORTS AND NEW PUBLICATIONS
A perfect storm: health inequalities and the impact of Covid-19 (UK)
This report warns that Covid-19 has created a 'perfect storm' of existing inequality and disease, leading to higher rates of coronavirus infections and death among the most disadvantaged people. It says it is vital to act now and drive forward work programmes that reduce inequalities, prevent poor health and improve people's opportunities to live healthier, more active lives. Examples from local authorities are included, ranging from providing mental health services for tackling loneliness and isolation, to accessing essential items such as food, medicine and financial support.
ARTICLES OF INTEREST
Achieving cultural safety for Australia's First Peoples: a review of the Australian Health Practitioner Regulation Agency-registered health practitioners' Codes of Conduct and Codes of Ethics.
Milligan Eleanor, West Roianne, Saunders Vicki, Bialocerkowski Andrea, Creedy Debra, Rowe Minniss Fiona, Hall Kerry, Vervoort Stacey (2021)
Australian Health Review 45, 398-406. https://doi.org/10.1071/AH20215
Objective Health practitioners' Codes of Conduct and Codes of Ethics articulate practice standards across multiple domains, including the domain of cultural safety. As key tools driving individual practice and systems reform, Codes are integral to improving health outcomes for Aboriginal and Torres Strait Islander peoples. It is, therefore, critical that their contents specify meaningful cultural safety standards as the norm for institutional and individual practice. This research assessed all Codes for cultural safety specific content.
The above information has been collated for the College of Nurses Aotearoa (NZ) Inc by Linda Stopforth, SNIPS and is provided on a weekly basis. It is current as of 17 August 2021
If you have any feedback about content - what parts are most useful or what you would like added - please email admin@nurse.org.nz
For more up to date news and information follow SNIPS at:
Facebook: Snips Info
Twitter: @SnipsInfo