News bulletin 11 January
on 11 January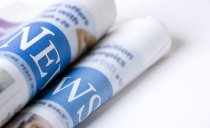 Welcome to the College of Nurses – News Update.
No. 87 –  11 January 2012
From NZ media this week

 Nurse honoured for dedication to children
Sharon Payne works on the front lines of medical care as an emergency nurse, helping the drunk, the sick and sometimes the dying.
http://bit.ly/AjaCgM
Rest-home-complaints-spur-health-audits
A Hamilton rest home was one of 15 to be investigated by health authorities after a resident was found with bed sores and scabies, and was left sitting in his own urine.
http://bit.ly/skYk4k


Queensland Health announces new chief nurse
A renowned New Zealand nursing leader has been appointed as the new Chief Nursing and Midwifery Officer at Queensland Health.
http://bit.ly/zPy00l
Massey staff and graduates receive New Year Honours
Massey University's director of nursing programmes Associate Professor Annette Huntington was made a Member of the New Zealand Order of Merit in the New Year Honours announced at the weekend.
http://bit.ly/Abeve5 
Hutt nurse 'addicted' to volunteering in Africa
An Upper Hutt theatre nurse about to embark on her third volunteer mission to western Africa says she is "addicted" to helping the less fortunate there.
http://bit.ly/yLRYij
Nutrition policy favours food industry - not public health
The national nutrition policy formulated by Labour and National-led Governments favours the food industry over public health according to new research from the University of Otago, Wellington.
http://bit.ly/wO3kAE
Security review after alleged baby abduction
Middlemore Hospital is reviewing its security but wants to avoid a ''prison'' situation after a woman tried to allegedly abducted a baby.
http://bit.ly/zucKK1
International media
Nursing ratios linked to patient outcomes
Researchers say they have found more evidence linking patient safety with nursing staffing levels.
http://www.nursingtimes.net/5039701.article?referrer=e3
NHS Confederation: Hospital-based care 'must change'
The NHS in England must end the "hospital-or-bust" attitude to medical care, says the body representing health service trusts.
http://www.bbc.co.uk/news/health-16347119
When Nurses Catch Compassion Fatigue, Patients Suffer
As a nurse in the cancer center at Barnes-Jewish Hospital in St. Louis, Wilhelmina Roney, 26, sometimes feels overwhelmed by demands from patients, even though she tries her best to care for them. During a rough week, patients may die in such quick succession that she barely has time to cope.
http://on.wsj.com/tz6fyy
DH unveils new director of nursing
Viv Bennett has been announced as England's most senior public health nurse.
http://www.nursingtimes.net/5039700.article?referrer=e1
Government calls on nurses to question patient's lifestyle
Patients should be asked about their diet, smoking and drinking habits every time they see a health professional, according to government advisers.
http://www.nursingtimes.net/5039710.article?referrer=e1
Sexual health nurses should discuss alcohol with teenagers
Nurses working in sexual health clinics should be trained to offer routine advice to teenagers on the risks of alcohol consumption, according to report published today.
http://www.nursingtimes.net/5039649.article?referrer=e10
Survey: 11% of community nurses may be victims of physical abuse
More than six out of 10 nurses have been verbally abused over the last two years while working alone in the community and 11% have been the victim of physical abuse, according to an Royal College of Nursing survey.
http://www.nursingtimes.net/5039814.article?referrer=e1
No, The School Nurse Is Not In
More than half of American public schools don't have a full-time nurse, and the situation is getting worse as school systems further cut budgets. This year, 51 were laid off in Philadelphia's public schools, 20 in a Houston suburb, 15 in San Diego and dozens more in other school systems nationwide.
http://www.npr.org/2012/01/03/144615747/no-the-school-nurse-is-not-in
Overseas nurse numbers rise by 40%
The number of nurses coming to work in the UK from overseas rose by 40% last year, new figures show
http://mail.nursingtimes.net/a/hBPCtRqB7gYBnB8VhXWNshWWRNI/new3
Hike in nurse degree applications as government urged to improve education standards
Applications to nursing degrees have shot up by 27% while pre-registration training places have dropped by a tenth, according to figures seen by Nursing Times.
http://www.nursingtimes.net/5039907.article?referrer=e1
Electronic health records improve nursing
PHILADELPHIA, Jan. 10 (UPI) -- U.S. nurses working with electronic health records consistently reported improvements tin nursing care and better health outcomes, researchers say.
http://bit.ly/z0B4Wn
Websites of interest
Nanda international
Defining the Knowledge of Nursing
Words are powerful. They allow us to communicate ideas and experience to others so they may share our understanding.
Nursing diagnoses communicate the professional judgments that nurses make every day to our patients, colleagues, members of other disciplines and the public.
Nursing diagnoses define what we know - they are our words.

Our Purpose
Implementation of nursing diagnosis enhances every aspect of nursing practice, from garnering professional respect to assuring consistent documentation representing nurses' professional clinical judgment, and accurate documentation to enable reimbursement. NANDA International exists to develop, refine and promote terminology that accurately reflects nurses' clinical judgments.

Our Vision
NANDA International will be a global force for the development and use of nursing's standardized terminology to ensure patient safety through evidence-based care, thereby improving the health care of all people.

Our Mission
To facilitate the development, refinement, dissemination and use of standardized nursing diagnostic
terminology:

http://www.nanda.org/AboutUs.aspx
Articles of interest
Extend your career shelf life
In today's economy and work environments, it's more important than ever for nurse managers to demonstrate marketable skills. Maybe you'd like to continue in your current role as long as you like or maybe you'd like to transition to another position.
http://bit.ly/v0GepU
New publications
Mentorship in Nursing and Healthcare
Designed to enhance and develop your knowledge and skills, Mentorship in Nursing and Healthcare will enable you to competently support a wide range of learners from all health care professions whilst facilitating skills development in practice. A core text for mentor preparation courses in nursing, midwifery and across the healthcare sector, Mentorship in Nursing and Healthcare will support learning and ongoing professional development for all healthcare professionals
April 2012 • 240 pages • 9781444336542 • Paperback
 AUD $39.95 / NZD $47.99
http://bit.ly/xkR8CC

NANDA-I Nursing Diagnoses:
Definitions and Classification 2012-2014
$38.99 Nonmember Price
$29.25 NANDA-I Member Price - Save 25%!
Plus Shipping and Applicable Tax
Nursing Diagnoses: Definitions and Classification is the definitive guide to nursing diagnoses worldwide.
NANDA international is a global network of nurses dedicated to developing terminology to reflect nurses' clinical judgement and to improving the quality of nursing care through evidence-based practice. It was established in 1984. For more information see www.nanda.org
http://dmmsclick.wiley.com/view.asp?m=mgt3oyyzadzkrf0vlppa&u=13380267&f=h
Reports online
Integrated care for patients and populations: Improving outcomes by working together
A report to the Department of Health and the NHS Future Forum
A new report from the Kings Fund (UK), written together with Nuffield Trust, seeks to provide a framework for developing the Department of Health's national strategy on integrated care.
"In the report, we call for the government to ensure integrated care is the top priority for health in 2012. Read the full document and listen to Nick Goodwin and Judith Smith introduce the key proposals"
http://www.kingsfund.org.uk/publications/future_forum_report.html
Continuing professional development opportunities
Best practice in emergency department and intensive care settings
20-21 February 2012, Rendevouz hotel, Auckland
Facing the current and future challenges for EDs and ICUs
This event takes a close look at the highly stressful areas of the Emergency Department and Intensive Care, and the current challenges facing staff and patients. With expected workforce shortages and an older, urbanised and more ethnically diverse population with more complex medical problems, how will these units look in the future? We examine examples of best practice in developing safe staffing levels and how the workforce is adapting to meet future need. 

Focus on new initiatives to improve patient outcomes
We look at some initiatives to improve patient outcomes; the 6-hour targets and hospitals after hours. Does primary care need to do more to remove the barriers to patient care in the community?

Rights and responsibilities in difficult situations and adverse events
We also investigate the requirements for care and how to deal with some of the difficulties that eventuate when dealing with patients and their families. What treatment options are available for mentally ill and addicted patients and what protection is available for children in critical care? 

Registration specials
• 2 for 1 special: bring along a colleague for free! Simply register two people from the same organisation at the same time and the 2nd attends for free (conference only).
http://bit.ly/uPblKR
Elder law for the health sector – 4th annual
28-29 February 2012, Crowne Plaza Auckland
Chaired by Katie Elkin & Cordelia Thomas, Chief & Senior Legal Advisor from the Office of the Health & Disability Commissioner.
One of NZ's leading elder care events specifically designed to meet the medico-legal needs of the health sector. This annual 2-day conference is well recognised across all fields of elder care, with 2012 bringing presentations from the Health and Disability Commission, rest homes, prominent law firms, national elder care organisations, and DHBs including:
Chris Fleming, Chief Executive, South Canterbury
Leigh Manson, Facilitator for the NZ Advance Care Planning Cooperative, Auckland
Michal Boyd, Gerontology Nurse Practitioner, Waitemata 
Meenal Duggal, Legal Counsel, Waikato
Explore the latest legal issues and updates including EPA & the PPPR Act, capacity assessments, informed consent, mental health, elder abuse, double-dipping and more.
http://www.conferenz.co.nz/conferences/4th-elder-law-health-sector-conference
The above information has been collated for the College of Nurses Aotearoa (NZ) Inc by Linda Stopforth, SNIPS and is provided on a weekly basis.  It is current as at Tuesday 10 January 2011
If you have any feedback about content - what parts are most useful or what you would like added - please email admin@nurse.org.nz
Facebook:  Snips Info
twitter: @SnipsInfo