News bulletin 25 August
on 25 August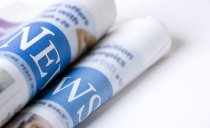 Welcome to the College of Nurses Aotearoa News Update.
No. 557, Wednesday 25 August 2021
Weekly news round-up of nursing and health information in New Zealand and internationally
NATIONAL NEWS
CM Health Staff Profile: Fanau Ola nurse case manager Matangaro Rima shares her passion for nursing and her culture
Fanau Ola nurse case manager and proud Cook Islander, Matangaro Rima, talks about her found passion for nursing and how weaving culture and faith into her life is essential.
"I have been a nurse for 13 years, working in ward nine and radiology before starting with the Fanau Ola team. My current role is to engage with members of the Pacific community who have high and complex health and social needs. We attempt to engage people with services and specialists that are readily available, using a holistic approach. Through this connection, we also work hard to educate people about self-sufficiency and independence with their health. Read more
Nurses Anxious And Frustrated, Union Says | Newsroom
Ashley Bloomfield thanks nurses and midwives for calling off strike action.
It was a belated shoutout.
Nurses 'providing childcare services for each other' as lockdown limits options | Stuff.co.nz
New Zealand Nurses Organisation spokesperson Kerri Nuku said with New Zealand in alert level 4 childcare options are limited for essential workers like ...
INTERNATIONAL NEWS
End-of-life care challenging for nurses working in stressful EDs
A new study reveals that nurses in chaotic emergency departments (ED) find it hard to provide end of life care for dying patients due to the stressful environment, lack of space, and a focus on treatment and cure.
COVID-19 / CORONAVIRUS
'Here we go again': Auckland nurses on returning to high alert | The Spinoff
Two Auckland nurses speak to the Spinoff about the reality of confronting another lockdown. Geraldine and Di were both at work on Tuesday when they heard ...
Covid 19 coronavirus Delta outbreak: Nurses who live with close contacts asked to work - NZ Herald
Newstalk ZB's been told nurses at several Auckland hospitals have been asked to work despite household contacts being at Covid-19 locations of interest.
Covid-19: Nasal swabs run low in Auckland and nurses struggle to get N95 masks | Stuff.co.nz
Primary care health workers in Auckland are running low on nasal swabs and nurses around the country are finding it hard to get crucial N95 masks amid the ...
Covid 19 coronavirus Delta outbreak: Nurses union reveals alarming lack of PPE - NZ Herald
New Zealand's largest nurses union has revealed alarming reports of Personal Protective Equipment (PPE) running low at frontline medical centres.
Nursing through COVID-19 in the UK - Northland District Health Board | Voxy.co.nz
When former Northland DHB district nurse Roxane Keynes relocated to the UK with her English husband and their three children in 2016, she didn't realised how important her skills would become fighting a global pandemic just four years later
Covid 19 coronavirus Delta outbreak: Have we boosted hospital ICU capacity enough? - NZ Herald
Hospitals do not have enough ICU capacity to cope with a large Delta outbreak, which health experts say underlines the need for an alert level 4 lockdown.
Covid-19: A Sydney-scale outbreak would push our hospitals to the limit | Stuff.co.nz
Numbers supplied by the Association of Salaried Medical Specialists show the number of ICU specialist doctors and nurses is unchanged from a year ago.
Most Covid-19 community cases younger than 30, Pasifika
Of the 148 Covid-19 cases in the community, almost two thirds are aged under 29, while 104 are Pasifika, data from the Ministry of Health shows.
Workplace vaccinations good for Māori
With only 150,000 Māori having received their first Covid-19 vaccine dose, it is hoped that a new pilot to vaccinate workers on site will help with the low vaccination uptake.
Covid-19: Low vaccine uptake makes Delta more dangerous for Pasifika and Māori – expert
The Minister for Pacific Peoples is calling on the Pasifika community to make determined and deliberate plans to get vaccinated after six new Delta Covid-19 cases were announced on Wednesday. Read more
Health experts say the Government has failed to protect Māori and Pasifika from the ... - Stuff.co.nz
Health experts say they warned the government Māori and Pasifika vaccination rates needed to be prioritised but the Ministry of Health failed to respond. Now, those at-risk communities are even more vulnerable to the highly contagious Delta variant of Covid-19.
Covid-19: Switch to six-week gap between vaccine doses says expert
What should you do if your second dose of the Pfizer vaccine is currently scheduled three weeks after the first?
The Government says nothing – unless you want to. Leading epidemiologist Michael Baker, however, says "switch to six weeks".
MAORI HEALTH
Hapai Te Hauora launches new podcast on haputanga
HÄpai Te Hauora launches a new podcast today on hapÅtanga [conception, pregnancy, birth]. MÄori continue to feature signficantly in mental health inequities, particularly during hapÅ«tanga. Mai I Kurawaka was created as an accessible way for whÄnau to engage with pregnancy and birthing knowledge.
WORKPLACE
Professional boundaries: Respecting the feelings of residents in aged care
She called him *Shorty. He called her *Smiley. She was one of his nurses in the aged care facility. He was my dad.
REPORTS AND NEW PUBLICATIONS
The health impacts of early childhood interventions: evidence from Sure Start (UK)
This paper evaluates the short- and medium-term health impacts of offering families with children under 5 universal access to centres providing childcare, health services, parenting support and parental job assistance. Increased access to these centres during early childhood increases the probability of hospitalisation for infants in the local area. As children age this effect turns negative and grows larger through primary and secondary school. The impacts are concentrated among boys from the poorest areas. The reductions in hospitalisations are driven by reduced infections, injuries, and mental health. The impacts during post-childcare age suggest that operating mechanisms are stronger immune systems, safer parenting practices and home environments, and improved emotional and behavioural development among children.
ARTICLES OF INTEREST
Experiences of Australian primary healthcare nurses in using telehealth during COVID-19: a qualitative study
James S, Ashley C, Williams A, et al
BMJ Open 2021;11:e049095. doi: 10.1136/bmjopen-2021-049095
Objective This study sought to explore the experiences of Australian primary healthcare (PHC) nurses in the use of telehealth during COVID-19. Telehealth was defined as the use of any telecommunications mode (eg, telephone and videoconferencing) to deliver healthcare.
The above information has been collated for the College of Nurses Aotearoa (NZ) Inc by Linda Stopforth, SNIPS and is provided on a weekly basis. It is current as of 24 August 2021
If you have any feedback about content - what parts are most useful or what you would like added - please email admin@nurse.org.nz
For more up to date news and information follow SNIPS at:
Facebook: Snips Info
Twitter: @SnipsInfo