News bulletin 1 September
on 1 September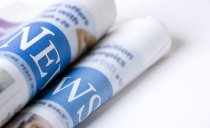 Welcome to the College of Nurses Aotearoa News Update.
No. 558, Wednesday 1 September 2021
Weekly news round-up of nursing and health information in New Zealand and internationally
NATIONAL NEWS
Ongoing staffing concerns at ED despite new hires | Otago Daily Times Online News
Dunedin Hospital's emergency department has lost four nursing staff members in recent weeks, but seven staff have been newly recruited to work in the department.
Nurses face chronic understaffing and consider leaving the job
They've been called the backbone of our healthcare system, but New Zealand nurses are tired, feeling unsafe at work, and increasingly wanting to leave.
Exclusive: Auckland Hospital nurses told to wear unfitted N95 masks because of backlog - NZ Herald
"The hospital has said to just use them anyway," the nurse said. "Staff are being placed into scary situations without support. They are getting pulled into an ...
Covid-19 NZ: Are ICUs really in better shape than they were pre-pandemic? | Stuff.co.nz
Aotearoa enjoyed more than 470 days without a level 4 lockdown. Did the Government use that time well or did it squander it? As the country endures ongoing restrictions, Stuff examines how well the Government prepared for the rising tide of Covid-19.
What would a gold standard ICU look like? Experts say it's not out of reach | Stuff.co.nz
Clinical resource nurse Steve Kirby, a member of the New Zealand College of Critical Care Nurses committee, said the ideal ICU would have the capacity to ...
Colleagues salute 'a wonderful woman' - Whanganui District Health Board | Voxy.co.nz
Tributes have flooded in from past colleagues of former nurse and stalwart of the community Ailsa Stewart QSO, who died last Wednesday, 25 August.
INTERNATIONAL NEWS
NSW COVID: A nurse on Sydney's frontline tells it like it is
Michelle Rosentreter is a NSW Nurses and Midwives Association member and senior ICU nurse in a metropolitan Sydney hospital. When we spoke at noon on Friday, she was exhausted after another night in a "hot" ICU ward, trying to keep COVID patients alive.
Sydney ICU nurses sedating patients more to manage workload as Covid outbreak strains ...
Exclusive: nurses say 'hellhole' conditions and staff shortages are forcing them to 'knock patients out' with increased sedative doses as the safest way to ...
Raging Delta variant takes its toll as Philippines runs out of nurses - The Guardian
Raging Delta variant takes its toll as Philippines runs out of nurses. Bad pay and conditions at home and demand for Filipino nursing skills overseas have left ...
'Nursing Is in Crisis': Staff Shortages Put Patients at Risk - The New York Times
"When hospitals are understaffed, people die," one expert warned as the U.S. health systems reach a breaking point in the face of the Delta variant.
Look to nurses to help accelerate the transformation of health care
The chaos and crisis of the Covid-19 pandemic have forced remarkable transformations in the U.S. health care system. Nurses — as they have done in public health emergencies from the frontlines of war to the frontlines of deadly infectious diseases like tuberculosis, HIV/AIDS and Ebola — have been innovators in helping reshape clinical practice throughout the Covid-19 response. Read more
Student nurses face graduation delays as hospitals slash placements - ABC News
As part of their three-year degree Australian nursing students must complete a minimum of 800 hours of clinical placement supervised by a registered nurse. But ...
Oklahoma nurses and doctors beg unvaccinated to help stressed ICUs - The Washington Post
Exhausted nurses are pleading with the unvaccinated in Oklahoma to do their ... Petitt told the Oklahoman newspaper that the latest wave of the pandemic has ...
Alberta nurses' union seeks formal mediation, 'one step closer to potential job action' | Globalnews.ca
The United Nurses of Alberta reached an agreement with Alberta Health Services on essential services staffing and will apply for formal mediation in negotiations, the union said Thursday
Muslim nurses in public healthcare allowed to wear tudung from November - The Straits Times
SINGAPORE - From November, Muslim nurses in the public healthcare sector here will be allowed to wear tudungs with their uniforms if they wish to, ...
AGED CARE AND ELDERLY
Nurses shortage threatens NZ - NZ Herald (Sponsored content)
One of the country's leading aged care professionals has blasted the government over its lack of preparation for the pandemic's Delta variant – and for making New Zealand "vulnerable".
CHILDREN AND YOUNG PEOPLE
Plunket takes on its history, and future, to be 'a better Treaty partner' | Stuff.co.nz
Last year, Whānau Awhina Plunket set out on a mission to distance itself from its founder, Sir Truby King, widely regarded as a white supremacist. But some say the reimagining won't work. CATE BROUGHTON investigates.
Plunket founder driven to reduce high infant mortality rate | Stuff.co.nz
From 1905 King contracted a young Scottish woman, Joanna MacKinnon, as a ''community nurse'' to teach safe feeding practices to mothers around Dunedin.
COVID-19 / CORONAVIRUS
Hospitals hone contingency plans in case of Covid-19 patient surge | RNZ News
RNZ understands many doctors and nurses at Middlemore and Auckland hospitals are anxious about the current patient numbers. Middlemore would not comment on ...
Covid-19: 30 out of 34 hospital admissions are Pacific people | Stuff.co.nz
Almost all of New Zealand's Covid-19 cases in hospital are Pacific people, the Ministry of Health has revealed.
At Sunday's 1pm daily update, the Director-General of Health announced there were 34 community cases currently in hospital – 32 of whom were in a stable condition in a ward, and two in stable condition in an intensive care unit.
Covid-19: Auckland's delayed surgeries could be moved to other DHBs including Waikato
Patients waiting for surgery in Auckland could be shipped off to other hospitals in the country, including Waikato, as pandemic restrictions create another backlog of delayed care and treatment.
COVID-19 is most transmissible 2 days before and 3 days after symptoms appear
A new study has found that individuals infected with the COVID-19 virus are most contagious two days before, and three days after, they develop symptoms. The study also finds that infected individuals are more likely to be asymptomatic if they contracted the virus from someone who was asymptomatic.
Strong Primary Health Care Critical To Covic Response - Scoop NZ
The latest COVID Delta outbreak and response shows now more than ever how important it is that community-based services work effectively together.
Urgent alterations as hospitals' Covid-19 pressure rooms near capacity
Urgent building work is underway at Auckland City Hospital to prepare more room for Covid-19 patients.
PPE pressure injuries surge during COVID outbreaks
The peak body for wound prevention and management, Wounds Australia, has warned the latest COVID-19 outbreaks have led to a resurgence in reports of pressure injuries among patients, clinicians and essential workers.
MENTAL HEALTH
$1m fast-tracked to help youth mental health in lockdown
Due to the current Delta outbreak the government has introduced a $1 million fund aimed at community projects to support youth mental health in Auckland and Northland, Health Minister Andrew Little announced today.
Mental health delays in Wellington making patients harder to treat
Wellington's centralised mental health triage system is 30 percent understaffed, pushing out wait times and clinicians say it is making patients harder to treat.
WELLBEING
Calls for medical staff to be prioritised for residency: 'We need to look at it like an emergency'
The government is being told to act swiftly on immigration because delays are leading to the loss of urgently needed medical staff during the Covid-19 outbreak.
WORKPLACE
When a patient refuses a nurse assignment
For too long nursing has turned a blind eye to micro- and macro-aggressions committed by patients. The sociopolitical upheaval brought on by COVID-19 and an increased consciousness of health inequities have prompted the need for nuanced discussion of the prejudice healthcare workers experience. Read more
ONLINE JOURNALS
Paediatric Vaccines Research Review
Issue 47
The content of this issue reflects the vast quantity of COVID vaccine studies that are currently being undertaken globally. We present reassuring evidence of the effectiveness of current COVID vaccines against the SARS-CoV-2 Delta variant, the efficacy of COVID vaccines in adolescents, and immune responses to COVID vaccination in breastfeeding women.
PROFESSIONAL DEVELOPMENT
A range of online healthcare courses available from Future learn and Edx

Healthcare & Medicine Courses
Want to enhance patient care or discover the key healthcare issues of our time? From Parkinson's disease to obesity and nutrition, our online healthcare courses will provide you with vital skills, research, and training for your professional development
Take free online healthcare courses and explore a career in healthcare administration. Also learn about public health, global health, healthcare policy, healthcare informatics, and other health and wellness issues with courses from top universities and institutions around the world on edX.
The above information has been collated for the College of Nurses Aotearoa (NZ) Inc by Linda Stopforth, SNIPS and is provided on a weekly basis. It is current as of 31 August 2021
If you have any feedback about content - what parts are most useful or what you would like added - please email admin@nurse.org.nz
For more up to date news and information follow SNIPS at:
Facebook: Snips Info
Twitter: @SnipsInfo