News bulletin 8 September
on 8 September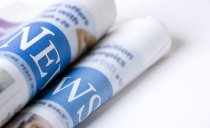 Welcome to the College of Nurses Aotearoa News Update.
No. 559, Wednesday 8 September 2021
Weekly news round-up of nursing and health information in New Zealand and internationally
NATIONAL NEWS
Father's Day: Auckland paediatric nurse on shift, marking start of Tongan Language Week
This Father's Day, a dad of two will be donning his scrubs and prepping for another day in the children's hospital in Middlemore, Kidz First. Read more
Covid-19: Auckland district health boards request ICU staff from other regions | Stuff.co.nz
Auckland's three district health boards have put a call-out across the country for intensive care staff to help with its Covid-19 response.
More than 100 nurses, doctors ready to help Auckland hospitals | RNZ News
One hundred nurses and doctors from around the country are on stand by to help out in Auckland as the Delta outbreak continues to pile the pressure on the ...
Covid-19: Sending ICU nurses to Auckland will put pressure on other regions – union | Stuff.co.nz
New Zealand Nurses Organisation's acting nursing and professional services manager Kate Weston said a "small" number of its nurses had agreed to go to Auckland ...
Auckland's call for more nurses was planned, says Bloomfield | 1 NEWS | TVNZ
Everything is going according to plan, the Director-General of Health says, as Auckland's hospitals call for more nurses to help them cope with the Covid-19 ...
Nurses complain over 'farcical' COVID-19 visitor policy at Auckland City Hospital | Newshub
Nurses say it's farcical and unsafe patients at Auckland City Hospital are being allowed multiple visitors in the middle of the outbreak.
Increasing ICU bed numbers is not that simple
Wellington ICU co-director Dr Alex Psirides was in Hawkes Bay in March last year at a conference for intensive care specialists.
A doctor joined the meeting from Italy, where Covid-19 was running riot.
Almost 3000 doctors and nurses waiting to apply for skilled migrant residence | RNZ News
A consultant radiologist says recruiting and retaining staff in areas of critical shortages is hard while there is inertia on migration policy.
INTERNATIONAL NEWS
Nurse insiders raise the alarm over COVID-19 spreading in mental health wards - ABC News
Acute mental health wards across Sydney's west are battling to manage mental illness and COVID-19. .
Hospitals buckle down for a mass exodus of nurses as Delta infections surge to ... - News.com.au
A mass exodus of fatigued health workers in the Philippines could be on the horizon as Delta cases surge and nurse wages remain some of the lowest in the region.
Primary healthcare services including mental health nurse navigators could prevent premature death for people with serious mental illnesses
Nearly 80% of people with serious mental illness die prematurely of chronic physical health conditions that could have been effectively managed and often prevented.
Afghanistan Nurses Association calls for support to protect its nurses
The Afghanistan Nurses Association has called for support from the International Council of Nurses (ICN) in protecting its nurses, who are caring for the many people injured and displaced during the latest political upheavals.
Nursing group urges HHS to declare staffing shortage a national crisis
The American Nurses Association urged the U.S. to declare the nursing shortage a national crisis in a Sept. 1 letter to HHS.
"The nation's healthcare delivery systems are overwhelmed, and nurses are tired and frustrated as this persistent pandemic rages on with no end in sight," Ernest Grant, PhD, RN, president of the ANA, said in a Sept. 1 news release. "ANA stands ready to work with HHS and other stakeholders on a whole of government approach to ensure we have a strong nursing workforce today and in the future."
Hundreds of Victorian ambulance paramedics decline COVID-19 vaccine
Hundreds of Victorian ambulance paramedics have declined to be vaccinated for COVID-19, reinforcing calls for mandatory vaccination of all frontline healthcare workers in the state.
Interview with UK Nurse Title Crusader
Nurses in the U.K. have launched a campaign to legally protect the "nurse" title and have collected more than 26,900 signatures advocating for this protection. Currently, the title "registered nurse" is protected but "nurse" alone is not, allowing anyone to call themselves a nurse.
PPE: coaching app to protect workers from breaches
A new app coaches healthcare workers through safe fitting and removal of personal protective equipment (PPE).
CANCER NEWS
Cancer detection dog Levi has a nose which knows.
The K9 Medical Detection New Zealand (K9MD) dog can tell if bowel cancer is present in saline samples, and in a world first, the Dunedin-trained German shepherd has successfully completed the proof-of-concept stage of training by detecting bowel cancer in saline as low as 6.0% ratio. Read more
COVID-19 / CORONAVIRUS
NZ EDs could struggle with NSW-level outbreak - doctor | 1 NEWS | TVNZ
New Zealand's hospital system would struggle if Aotearoa's Covid outbreak ... His comments come after Auckland hospitals issued a call for more ICU nurses ...
Covid-19: Govt announces $26m funding boost for Pasifika vaccinations, support
Pacific communities have been given a $26 million funding boost from Government to help vaccinate and support the community during the Covid-19 outbreak.
Covid-19 coronavirus Delta outbreak: 29 staff at Middlemore Hospital stood down after ... - NZ Herald
Twenty-nine staff at Middlemore Hospital are close contacts of a Covid-19 case and have been stood down for 14 days, the Ministry of Health said tonight.
Eleven of the 29 staff are doctors, 13 are registered nurses, two healthcare assistants, and the others a phlebotomist, cleaner and ward clerk.
Covid 19: Novavax expected to be first Covid-19 booster vaccine in New Zealand
Novavax is firming as the vaccine the New Zealand Government will use for a programme of Covid-19 booster shots, with a big shipment expected to arrive early next year.
Covid-19: Predicting Delta's spread with NZ's 'super model'
Pick a neighbourhood in any New Zealand town or city, and then drop a single, hypothetical case of Covid-19 into it.
Breaking the barrier: Samoan Covid survivor leads Covid communication
"It all starts with the way you say 'talofa'."
Seumanu Simon Matāfai is a Covid survivor – he was so sick with the virus last year he was hospitalised.
Covid-19: How some of the world's most remote islands achieved the best vaccination rates
The Cook Islands, Niue and Tokelau have some of the highest vaccination rates against Covid-19 in the world. But getting the vaccines to people on such isolated islands wasn't easy. Brittany Keogh spoke to some of those who helped ensure the roll-outs went smoothly.
Double vaccination halves risk of long COVID, study finds
Adults who have received a double vaccination are 47 percent less likely to have long COVID should they contract a COVID-19 infection, according to new research.
Resurgence of SARS-CoV-2 Infection in a Highly Vaccinated Health System Workforce
In December 2020, the University of California San Diego Health (UCSDH) workforce experienced a dramatic increase in severe acute respiratory syndrome coronavirus 2 (SARS-CoV-2) infections. Vaccination with mRNA vaccines began in mid-December 2020; by March, 76% of the workforce had been fully vaccinated, and by July, the percentage had risen to 87%. Infections had decreased dramatically by early February 2021.1 Between March and June, fewer than 30 health care workers tested positive each month. However, coincident with the end of California's mask mandate on June 15 and the rapid dominance of the B.1.617.2 (delta) variant that first emerged in mid-April and accounted for over 95% of UCSDH isolates by the end of July (Figure 1), infections increased rapidly, including cases among fully vaccinated persons. Institutional review board approval was obtained for use of administrative data on vaccinations and case-investigation data to examine mRNA SARS CoV-2 vaccine effectiveness.
DHBs
Southland Hospital without infection prevention due to funding
Southland Hospital was ill-equipped to handle the arrival of two Covid-19 positive sailors after previous cost-cutting that went against infection prevention advice.
PHARMACY/PRESCRIBING
Lockdown 'Fear' And Money Worries Saw Patients Miss Vital Medications - Study | Scoop News
The swift move to electronic prescribing during the early months of the first COVID-19 pandemic saw a number of general practices struggling to adapt, with some patients and whānau too scared or cash-strapped to pick up their medications, a new University of Otago study has found.
TOBACCO, DRUGS AND ALCOHOL
Drug addicts waiting two years for treatment in south
Southerners trying to kick addictions to hard drugs are having to wait two years for treatment.
WORKPLACE
Mandatory Covid vaccination: rights compete against duties
As New Zealand's Covid-19 vaccine rollout hits high gear, lawyer Kimberly Jarvis asks whether employers can require employees to get vaccinated.
REPORTS AND NEW PUBLICATIONS
Issue 30
Welcome to Issue 30 of Pacific Health Review.
This issue covers a range of topics regarding Pacific people living in Aotearoa NZ, including declining alcohol consumption, the inequity of access to contraception for women, and barriers to health care access for Pacific communities. Read more
The care factor : a story of nursing and connection in the time of social distancing
by Wild, Ailsa
The Care Factor tells the story of one incredible nurse – one among many – who chose to meet an unprecedented global health crisis on the frontline. Simone Sheridan has one of the most sought-after skills today. As a nurse, her skill is to care. When Covid-19 began to spread across the world in 2020, Sim volunteered to retrain to work in Melbourne's intensive care units. And as she prepared to go back to ICU and case numbers began climbing, Sim started talking to her friend Ailsa. Through the exhaustion, the confusion, the many tears and the surprising moments of hilarity, Sim kept talking. And Ailsa started writing. InThe Care Factor, Ailsa walks behind Sim as she faces the realities of the coronavirus. The result is a deeply human account of what the pandemic has really meant, not just for Sim and her fellow health professionals, but also for their patients, their families and friends, and the many who faced life in lockdown. This is a celebration of nursing, of friendship, and of the layers of connection and care that allow us to keep going when it feels impossible.
ARTICLES OF INTEREST
Workplace wellbeing in emergency departments in Aotearoa New Zealand 2020 | OPEN ACCESS
Mike Nicholls, Suzanne Hamilton, Peter Jones, … et al
NZ Medical Journal Vol 134 No 1541: 3 September 2021
Emergency department (ED) work involves high-pressure shift work, high patient volume, unsociable hours and critical decision-making with limited information. Patients and whānau are often physically and psychologically vulnerable in this environment and have rights to effective communication and services of an appropriate standard.
A culture of compassionate healthcare is critical to positive patient outcomes despite ED workplace challenges. The ED provides a perfect storm for staff burnout.
The above information has been collated for the College of Nurses Aotearoa (NZ) Inc by Linda Stopforth, SNIPS and is provided on a weekly basis. It is current as of 7 September 2021
If you have any feedback about content - what parts are most useful or what you would like added - please email admin@nurse.org.nz
For more up to date news and information follow SNIPS at:
Facebook: Snips Info
Twitter: @SnipsInfo