News bulletin 22 September
on 22 September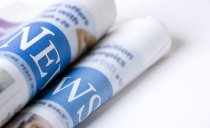 Welcome to the College of Nurses Aotearoa News Update.
No. 561, Wednesday 22 September 2021
Weekly news round-up of nursing and health information in New Zealand and internationally
NATIONAL NEWS
Nurses are worth more campaign - College of Nurses Aotearoa (NZ) Inc.
College of Nurses Aotearoa
Please click on the following link to view information on the Nurses are Worth More Campaign. https://chng.it/2pkDyhTC.
NZNO Welcomes Safe Staffing Review | Scoop News
The New Zealand Nurses Organisation (NZNO) welcomes the Nursing Safe Staffing Review, and specifically the effectiveness of the implementation of ...
Leading the charge for nurses | Otago Daily Times Online News
Dunedin nurse Anne Daniels is the new president of the New Zealand Nurses Organisation, one of the country's most high-profile and most fractured unions. She talks to health reporter Mike Houlahan about the challenges of healing divisions in the NZNO and the challenges facing the nursing workforce.
NZNO Kaiwhakahaere Wins Prestigious International Human Rights And Nursing Award - Scoop
The New Zealand Nurses Organisation (NZNO) is proud to announce that its Kaiwhakahaere Kerri Nuku has received the highly prestigious Human Rights and ...
'It's a relief': Hospital midwives settle pay talks, NZNO nurses set to vote on new offer
A "significant" pay offer has ended a months-long deadlock between hospital midwives and district health boards, both parties have confirmed.
World-class care in Tairawhiti - The Gisborne Herald
Gastrointestinal surgical cancer nurse coordinator at Hauora Tairawhiti, Gretel McKenzie, is thankful to be working in a team made up of knowledgeable and passionate nurses and doctors. Read more
INTERNATIONAL NEWS
Northern Ireland nurses 'showing signs of inability to keep going' - BBC News
Rita Devlin, from the Royal College Of Nursing, believes current staffing levels of nurses are "unsustainable". Many nurses in Northern Ireland are " ...
Winter plan: 'Highly likely' Covid-19 jabs will be mandatory for nurses
It is "highly likely" that patient-facing NHS and social care staff will be required to be fully vaccinated against Covid-19, according to the ...
'If I get fired, so be it': the Louisiana nurses refusing to get the Covid vaccine - The Guardian
Louisiana's largest hospital systems are requiring their employees to be fully vaccinated, but a minority of nursing staff say they are still ...
Nurse says she's 'a little embarrassed' by union's opposition to BC vaccine mandate - CBC.ca
Josanne Dubeau doesn't buy worries of worker shortage, says COVID-19 outbreaks cause more staffing issues
New report says Quebec nurses need better working conditions | CTV News
MONTREAL -- Quebec must improve working conditions for nurses by adopting a series of standards across the province, according to a 104-page report released Thursday.
More Than a Nursing Shortage: A 'Skills Gap', Too | MedPage Today
Health systems grapple with a widening skills gap as seasoned nurses leave the field
Thousands of healthcare workers suspended in France after failing to get vaccinated - CNN
On July 12 French President Emmanuel Macron announced that all healthcare workers -- including those in hospitals, nursing and retirement homes and ...
Hospitals cope with shortage of nurses to run ECMO machines - News Channel 5
"The nurses who take care of this machine are the most experienced nurses in the hospital, and a good, experienced nurse is hard to find," Emling said ...
Nurses are leaving the profession, and replacing them won't be easy - The Conversation
The fourth wave of COVID-19 is exacerbating the ongoing crisis for the nursing workforce and has led to burnout for many nurses.
AGED CARE AND ELDERLY
Elderly patients turned away from rest homes due to lack of nurses | 1 NEWS | TVNZ
Rest homes say they're turning away elderly patients because they don't have enough nurses to care for them.
CANCER NEWS
'I am screwed if it comes back': Experts concerned by Covid's hidden impact on blood cancer treatments
Around 21,000 Kiwis are living with blood cancer. Symptoms can be difficult to recognise, and experts worry that some people aren't getting diagnosed as our health system tackles the impact of Covid-19. Hayley McLarin investigates. Read more
CHILDREN AND YOUNG PEOPLE
RSV outbreak: Nearly 900 children admitted to Wellington hospitals in June and July
Nearly 900 children were admitted to hospitals in the Wellington region with respiratory illness during June and July, more than a third of which were less than a year old.
New programme aims to improve respiratory outcomes for tamariki - Paediatric Society
A new programme called 'Koira 4 Rukahukahu' or 'Lungs 4 Life' has recently been launched by the Northern Regional Alliance encompassing the three Auckland Metro DHBs and Northland DHB in partnership with the Bronchiectasis Foundation.
Dropping childhood immunisation rates leave children vulnerable, new research says
Immunisation levels are the lowest they have been in decades, according to new research, and experts are calling for an overhaul of the system.
'Failed' Immunisation System Needs To Be Remade Urgently, Doctors Say
A Māori paediatrician and the head of the University of Auckland's Department of Paediatrics have called for a "failed" immunisation system to be remade from the bottom up. Read more
COVID-19 / CORONAVIRUS
Covid 19 Delta outbreak: Mandatory vaccination for health workers under 'active consideration'
The Herald on Sunday has been told a significant number of nurses remain unvaccinated in some areas (the Nurses Organisation declined to comment for this ...
Covid 19 Delta outbreak: Hospitals brace for 'endemic Covid' - NZ Herald
Hospitals are planning how to cope when Covid becomes endemic in New Zealand and the unvaccinated turn up seriously sick.
Government announces $36m investment in Covid-19 research fund
The government will invest $36m into infectious disease research to aid with the Covid-19 pandemic response and prepare for future infectious disease outbreaks.
New Zealand data 'adds more pieces to the Covid-19 puzzle'
While clinicians and researchers worldwide have been looking closely at all aspects of COVID-19, the majority of data has been limited to patients admitted to hospital and intensive care units. This has provided insights in severe COVID, but leaves out those with less-severe disease. New research published today has sought to redress the balance. Read more
Further $36 million funding for Māori health providers' Covid-19 response announced
The government has announced an extra $36 million to help Māori health providers give ongoing support to their communities during the Covid-19 response.
DHBs
Southern DHB limits joint surgeries at Southland Hospital | Stuff.co.nz
Shortages of anaesthetic technicians – including one long-term vacancy at Southland Hospital – along with low numbers of theatre and ward nurses have also ...
HEALTH RESEARCH
Research project to address unmet healthcare needs with first-hand accounts
A woman says she felt depressed, isolated and exhausted after having her baby and did not enough have time in check-ups to ask for help. Read more
'Glaring gap' in New Zealand health research affects Asian, ethnic minority groups
Health research in Aotearoa is failing to keep up with our growing Asian, Middle Eastern, Latin American and African populations, leaving policy makers potentially unaware of pressing issues, a University of Auckland study shows. Read more
MAORI HEALTH
Māori significantly more likely to die after surgery than non-Māori - report
Māori are significantly more likely to die within 30 days of surgery than non-Māori, a disparity a surgeon has described as damning.
MENTAL HEALTH
Stuck in the middle: Youth mental health needs caught between child and adult services
Are mild anxiety and depression being over-treated in young people, when what they're really experiencing are the general ups and downs of adolescence? Sarah Catherall reports. Read more
MIDWIFERY / MATERNITY
Fears Hutt maternity crisis has got 'worse' in three years since damning review
There are fears the Hutt Valley's maternity crisis has got worse since a damning review three years ago found "systemic failures" at the local health board contributed to a baby's death.
PASIFIKA HEALTH
Calls for tougher gambling laws to protect Pasifika in NZ
There are calls for regional New Zealand to bring in tougher laws to protect Pasifika against gambling harm. Read more
Pasifika vaccination rates prove value of grassroots leadership - doctor
Pacific health experts are rejoicing over strong Pasifika vaccination rates - all thanks to community driven initiatives. Read more
PATIENT SAFETY
Patient harm common, study shows | New Zealand Doctor
Dr Dovey says the findings of the study are "the best in the world for guiding policy and planning in New Zealand with respect to patient safety".
QUALITY IMPROVEMENT
Free new e-learning quality improvement programme for health sector launched
Improving together: Introduction is a free e-learning programme introducing quality improvement in Aotearoa New Zealand and has recently been updated and relaunched by the Health Quality & Safety Commission.
SEXUAL HEALTH / SEXUALITY
Sexual health expert calls for accelerated effort to eliminate syphilis and HIV
An expert in sexual health says tackling the spread of syphilis and HIV among gay and bisexual men is vital to arrest the spread of the two potentially deadly conditions.
ARTICLES OF INTEREST
International nurse education leaders' experiences of responding to the COVID-19 pandemic: A qualitative study.
Ion, R., Craswell, A., Hughes, L., Johnston, A., Kilbride, L., Hubbard-Murdoch, N. and Massey, D. (2021),
J Adv Nurs, 77: 3797-3805. https://doi.org/10.1111/jan.14892
To explore the experiences of strategic leads for nurse education as they sought to respond to the COVID-19 pandemic.
The article below is not freely available but may be accessed through databases and libraries to which readers have access
Role of attitude in nurses' responses to requests for assisted dying.
Wilson M, Wilson M, Edwards S, Cusack L, Wiechula R.
Nursing Ethics. 2021;28(5):670-686. doi:10.1177/0969733020966777
Legal assisted dying is a rare event, but as legalisation expands, requests for it will likely increase, and the nurse most often receives the informal, initial request.
Objectives:
To assess the effects of attitude in interaction with normative and control beliefs on an intention to respond to a request for legal assisted dying.
The above information has been collated for the College of Nurses Aotearoa (NZ) Inc by Linda Stopforth, SNIPS and is provided on a weekly basis. It is current as of 21 September 2021
If you have any feedback about content - what parts are most useful or what you would like added - please email admin@nurse.org.nz
For more up to date news and information follow SNIPS at:
Facebook: Snips Info
Twitter: @SnipsInfo