News bulletin 6 October
on 6 October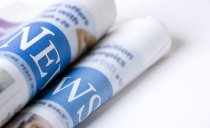 Welcome to the College of Nurses Aotearoa News Update.
No. 563, Wednesday 6 October 2021
Weekly news round-up of nursing and health information in New Zealand and internationally
NATIONAL NEWS
Entries Are Open For The New Zealand Primary Healthcare Awards | He Tohu Mauri Ora 2022
Entries are now open for the 2022 New Zealand Primary Healthcare Awards | He Tohu Mauri Ora, New Zealand's only national, independent primary healthcare awards.
Residency pathway 'welcome' for nursing workforce, but more Kiwi talent needed - NZ Herald
New Zealand Nurses Organisation (NZNO) also said more work was needed in training and retaining home-grown nurses to properly address the gaps in the ...
INTERNATIONAL NEWS
US hospitals outfitting nurses with panic buttons amid rise in assaults | US healthcare | The Guardian
Lynne Yaggy, who became a nurse in 1991 and is now chief nursing officer and vice-president of clinical services at the Branson hospital, said: "There has ...
Overseas recruitment 'remains key' to meeting 50000 nurse target
Policy commitments have been made in England to expand the NHS workforce by 50,000 nurses through improved recruitment and retention by 2025 and reduce the ...
Hospitals with more inpatient nurse practitioners linked to better outcomes, more satisfied patients
According to a new study published today in Medical Care, hospitals that employ more inpatient nurse practitioners (NPs) have lower surgical mortality, higher patient satisfaction, and lower costs of care. Nurse practitioners are registered nurses (RNs) with advanced graduate education and expanded legal scope of practice to prescribe treatments including pain medications.
AGED CARE AND ELDERLY
Aged care losing nurses to DHB roles | Otago Daily Times Online News
The Southern District Health Board region faces a significant shortage of aged residential care nurses, and the board itself is part of the problem.
Extent of aged care nurse shortage revealed | Otago Daily Times Online News
The New Zealand Nurses Organisation has long advocated for compulsory safe staffing levels for aged residential care facilities, and in association with the ...
Retirement villages advised to assess staff roles for high risk of Covid to residents
Retirement village operators have been advised that they cannot require staff to be vaccinated, unless the staff member occupies a "high risk" role.
CHILDREN AND YOUNG PEOPLE
Further $600k funding for rainbow youth in NZ
A Pacific organisation for rainbow youth in New Zealand is among those who will benefit from a funding boost from the government.
Medication alone not enough to treat mental health issues in Kiwi kids, Unicef warns
A global report investigating the mental health of children and teenagers is calling for urgent funding to help children, and New Zealand is not immune.
COVID-19 / CORONAVIRUS
Auckland Hospital rapidly preparing for border reopening
Auckland Hospital is preparing to with deal with an average of six Covid deaths a week next year, even with a 90 percent vaccination rate.
Pasifika teens doing better at getting vaxxed
More Pasifika teenagers in Aotearoa New Zealand are fully vaccinated against Covid-19 than teenagers in other ethnic groups.
Nurse Jenny: 'When people plead for the vaccine ... it's far too late'
As New Zealand struggles with a global shortage of ICU nurses, McGee said it was vital managers ensured their staff didn't burn out under the immense ...
Only one fully vaccinated person hospitalised, 90 unvaccinated
Just one of the 112 people who have been in hospital in the latest outbreak was fully vaccinated, while 90 had no vaccination.
Seven symptoms jointly predict COVID-19 diagnosis, study finds
A set of 7 symptoms, considered together, can be used to maximize detection of COVID-19 in the community, according to researchers.
Covid-19: GPs need more resources to help increase Māori and Pasifika vaccinations
GPs urgently contacting vaccine hesitant Māori and Pasifika patients need more funding, a top doctor says, as vaccination rates in the communities continue to lag while the Government starts to tentatively wind back pandemic restrictions in lockdown-affected Auckland.
Covid-19: How to talk to vaccine fence-sitters
Seventy-seven per cent of all eligible New Zealanders and 55 per cent of Māori have had at least one Covid-19 vaccine. Stuff has put together this fact-checked guide to help in conversations with whānau and friends still on the fence.
CULTURAL SAFETY
Chinese Language Week: Dementia home taking care with its seven Chinese residents
With the number of Asian people with dementia expected to triple by 2050, one specialist care home in Auckland is doing its best to look after their Chinese residents in their own language.
DHBs
Long stays at stretched Wellington Hospital leading to 'unsafe' overcrowding | Stuff.co.nz
To combat the problem, the DHB had recruited a dedicated ED "waiting room" nurse and reassigned registered nurses who had been doing non-clinical work to …
Hospital steps up recruitment | Otago Daily Times Online News
The staffing turnover rate for Central Otago's main hospital has remained static for the past three years despite nationwide nursing shortages and the impact of the Covid-19 pandemic.
DISABILITIES
Human rights of people with fetal alcohol spectrum disorder breached — report
The human rights of people with fetal alcohol spectrum disorder (FASD) are being breached because the government does not consider it a disability, a new report says.
MAORI HEALTH
Southern DHB acknowledges te Tiriti o Waitangi breach
Māori living in Southland and Otago are more than twice as likely to die of a preventable health condition than Pākehā.
MENTAL HEALTH
New multimedia segment for Pasifika on mental health
A new mental health segment led by Pacific organisations has launched online and on air this week to address mental health concerns in the Pasifika community.
Young people waiting up to 18 months to see psychologists
Young people are waiting up to 18 months to see psychologists as the mental health system comes under increasing pressure amid the pandemic. Brittany Keogh reports.
Sick with worry and at her wit's end after watching her 16-year-old stepson Josh*'s mental health deteriorate to the point where he had stopped going to school and was self-medicating using alcohol and drugs, Jessica* contacted every youth psychologist in Wellington to try to get him an appointment.
Children who eat more fruit and veggies have better mental health
New research finds that children who eat more fruit and veg have better mental health. The study is the first to investigate the association between fruit and vegetable intakes, breakfast and lunch choices, and mental wellbeing in UK school children. The research team studied data from almost 9,000 children in 50 schools. They found that the types of breakfast and lunch eaten by both primary and secondary school pupils were significantly associated with wellbeing.
MINISTRY OF HEALTH REPORTS
04 October 2021
The Mortality web tool presents mortality and demographic data for selected causes of deaths registered in New Zealand from 1948–2018. Information about all deaths by ICD Chapter, ICD Subgroup, ICD three-character codes and demographics is available from 2014–2018
04 October 2021
The Suicide web tool presents data on confirmed suicides reported by the Ministry of Health, as well as data on suspected intentionally self-inflicted deaths reported by the Chief Coroner. Numbers and rates of suicide deaths are presented by year, ethnicity, sex, age group and district health board of residence of the deceased. Confirmed suicide data are reported from 2009 to 2018, while suspected intentionally self-inflicted death data are reported from 2009 to the 2020/21 financial year.
New Zealand Aotearoa Abortion Clinical Guideline
01 October 2021
This guideline provides best practice clinical guidance for health professionals on abortion care in the Aotearoa New Zealand context.
Media Guidelines for Reporting on Suicide
01 October 2021
It is important that there are guidelines for media to follow when reporting on suicide, in order to minimise the chances of contagion, and increase the chances of contributing to suicide prevention efforts.
ONLINE JOURNALS
Issue 180
In this issue, a study from China informs us that metformin combined with simvastatin is superior to metformin alone in the treatment of polycystic ovary syndrome, with more advantages in improving the levels of sex hormones, blood lipids, and blood sugar.
Issue 93
In this issue, we feature two articles on COVID-19 public health strategies, and how they may impact on Māori. We also include outcomes from a national hui on heart health equity.
ARTICLES OF INTEREST
Employing nurse practitioners in general practice: an exploratory survey of the perspectives of managers.
Mustafa Maher, Adams Sue, Bareham Corinne, Carryer Jenny (2021)
Journal of Primary Health Care 13, 274-282.
https://doi.org/10.1071/HC21036
INTRODUCTION: Establishing the nurse practitioner (NP) workforce in New Zealand is a viable solution to health and workforce challenges in primary health care. General practices have been slow to implement NP services. Managers of general practices are central to the employment and development of NP roles.
AIM: To explore the perspectives of managers on employing NPs in general practice.
The above information has been collated for the College of Nurses Aotearoa (NZ) Inc by Linda Stopforth, SNIPS and is provided on a weekly basis. It is current as of 5 October 2021
If you have any feedback about content - what parts are most useful or what you would like added - please email admin@nurse.org.nz
For more up to date news and information follow SNIPS at:
Facebook: Snips Info
Twitter: @SnipsInfo