News bulletin 1 February 2012
on 1 February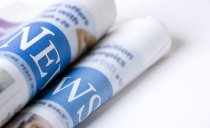 Welcome to the College of Nurses – News Update.
No. 90 –  1 February 2012
 
From NZ media this week
Patient-care-manager-enjoys-busy-pace
American Becky Olson took over the post of service manager at Wairau Hospital five months ago.
http://bit.ly/zFIvKF
Ambulance rides often needless
Marlborough rest homes have been told they must not pass on to families the cost of ambulance transport for their residents to Wairau Hospital, in Blenheim
http://bit.ly/zqPkYL
 
Misdiagnosis highlights need for more ED staff
 A woman whose broken back was misdiagnosed at Dunedin Hospital's emergency department as abrasions and bruises says the department must get the extra specialists that doctors say it needs.
http://www.odt.co.nz/news/dunedin/196074/misdiagnosis-highlights-need-more-ed-staff
Green Paper Campervan drive is on to collect submissions
The Green Paper Campervan drive is on to collect submissions
The drive is on to collect more submissions on the Green Paper for Vulnerable Children, with a Green Paper campervan driving from Kerikeri in the north to Invercargill in the south, making 32-stops over 13-days.
http://bit.ly/y5jk2g
Maori child abuse linked to poverty and discrimination
A Maori health researcher says reducing Maori child abuse will require tackling poverty and racial discrimination.
http://www.nzherald.co.nz/nz/news/article.cfm?c_id=1&objectid=10781130
Plan to keep Kiwi kids safe
Average Kiwi families could be subject to greater state scrutiny if proposed rules around mandatory reporting of suspected child abuse are introduced.
http://www.stuff.co.nz/national/politics/6314580/Plan-to-keep-Kiwi-kids-safe
Abused children the focus of paper
Current laws make it too easy for family members who abuse children to hide behind name suppression, a Rotorua child advocate says
http://www.rotoruadailypost.co.nz/news/abused-children-focus-paper/1249868/
Psychiatric nurse tried to discredit colleague
A Christchurch psychiatric nurse has been censured and fined $12,700 after accessing confidential information on a colleague in a bid to discredit him.
http://www.stuff.co.nz/the-press/news/6328422/Psychiatric-nurse-tried-to-discredit-colleague
Nurse sentenced for sex with teens
A registered nurse who had sexual liaisons with three teenage boys has been sentenced to a year's home detention.
http://www.stuff.co.nz/national/crime/6306677/Nurse-sentenced-for-sex-with-teens
Midwife in drug theft probe
A midwife is being investigated for stealing drugs from the Wairarapa Hospital maternity unit.
http://www.times-age.co.nz/news/midwife-in-drug-theft-probe1/1253956/
'Flesh-eating' bug case causes concern
A patient in Palmerston North is the latest in New Zealand to be treated for a rare and potentially lethal "flesh-eating" bug.
http://www.nzherald.co.nz/nz/news/article.cfm?c_id=1&objectid=10781554
Teens report ethnic bias in treatment
Hundreds of teenagers, questioned in a recent survey, said they felt they had been unfairly treated by police and health professionals because of their ethnicity.
http://www.stuff.co.nz/national/6330501/Teens-report-ethnic-bias-in-treatment
New alcohol awareness project launched in Hawke's Bay
A groundbreaking new project aimed at raising awareness of the wider problems caused by high levels of alcohol use has been launched across Hawke's Bay's general practice community. 
http://bit.ly/xQvDRf
International media
Disbanding of nursing board raises questions about public protection (USA)
The state Board of Registered Nursing ceased to exist this year due to an October veto by Gov. Jerry Brown, and now stark disagreement is emerging over whether the public is adequately protected from nurses who need drug treatment or limits on their practice or to be stopped altogether.
http://bit.ly/xQvDRf
Feds Target Roles of PAs and Nurses for Comparative Research (USA)
January 23, 2012 — Physicians and hospitals are deploying nurses, physician assistants, and other nonphysicians in new, expanded, and sometimes controversial ways, especially as healthcare reform puts a premium on medical homes and the teams that staff them.
http://www.medscape.com/viewarticle/757358?sssdmh=dm1.752791&src=nldne
Government orders review of NMC (UK)
It has been confirmed that the Nursing and Midwifery Council is to undergo a strategic review.
http://www.nursingtimes.net/5040701.article?referrer=e1
Worry grows as second senior nurse leaves NMC (UK)
Concerns have been raised about a lack of nursing leadership at the top of the Nursing and Midwifery Council after it emerged another senior nurse had quit the troubled regulator.
http://mail.nursingtimes.net/a/hBPHpK2B7gYBnB8VhXWNshWWRT6/new1
RCN issues warning over public health nursing workforce (UK)
The government must clarify what will happen to the public health nursing workforce before it attempts to implement its reforms on the ground, the Royal College of Nursing has warned.
http://www.nursingtimes.net/5040609.article?referrer=e1
RCN attacks planned cut in Scottish student nurse places (UK)
The Royal College of Nursing has strongly criticised moves by the Scottish Government to slash the number of training places for nurses and midwives by nearly 300 in 2012-13.
http://www.nursingtimes.net/5040768.article?referrer=e1
NMC agrees 'in principle' to nurses removing themselves from register
Nurses accused of incompetence could in future leave the Nursing and Midwifery Council register in order to avoid full fitness to practise procedures, under plans agreed in principle by the regulator
http://www.nursingtimes.net/5040797.article?referrer=e1
Voluntary HCA plan could lead to 'formal regulation', says Mid Staffs group (UK)
Voluntary healthcare assistant regulation could be a "building block" towards a compulsory system, according to a report expected to influence the findings of the Mid Staffordshire Foundation Trust Public Inquiry.
http://www.nursingtimes.net/5040498.article?referrer=e3
ANF Says Costs of Refresher Courses Deter Nurses From Returning (Aus)
The Australian Nursing Federation (ANF) has issued statements expressing concern over the costs of refresher courses for nurses who want to rejoin the workforce. According to the ANF, the fees for the re-entry programs, which can amount to $10,000, may deter many nurses and midwives who are considering rejoining the workforce at a time when the country faces major shortages in these sectors.
http://bit.ly/Agkd1k
Faith Community Nursing: Scope & Standards of Practice is Co-Published (USA)
The American Nurses Association (ANA) in collaboration with Health Ministries Association, the national professional membership organization for faith community nurses, has published Faith Community Nursing: Scope and Standards of Practice, 2nd Edition. Developed by twenty-one practicing RNs whose expertise represents the specialty's roles across the U.S., and refined by a public review period and a formal review process by other RNs, this publication offers broad national perspective applicable to many faith traditions.
http://bit.ly/zo5Goa
Decline in patients cuts nurses' hours and jobs (USA)
Saturation of available nurses has cost some up to a third of their income.
http://bit.ly/y8clpK
Colorado wants mandatory flu shots for most hospital and nursing home workers (USA)
State health officials want to mandate flu vaccinations for nearly all hospital and nursing-home employees, with no religious or other personal exemptions, saying patient protections outweigh individual choice.
http://www.denverpost.com/news/ci_19823527#ixzz1kmcldi6u
Mending the flock: Parish nurses promote health and wellness (USA)
FARGO - Rick Burgess sat down with a nurse to have his blood pressure checked, and the results raised a warning flag.
http://www.inforum.com/event/article/id/348302/group/News/
Remote Monitoring Technology to be Trialled by Nurses (Aus)
The Royal District Nursing Service (RDNS) is using high-speed broadband technology to enable nurses to monitor the medicine intake of elderly patients living independently.
http://bit.ly/zvr4Mh
Health and wellness
Long Shifts May Raise Some Nurses' Odds for Obesity
Arduous schedules take toll on their health, patient care, study finds
WEDNESDAY, Jan. 25 (HealthDay News) -- Nurses who work long hours and have less physically demanding jobs are much more likely to be obese than other nurses, according to a new study
http://consumer.healthday.com/Article.asp?AID=660795
Research offers a leg-up
"I have two doctors, my left leg and my right leg," wrote British author George Trevelyan in 1913 about the health benefits of walking. Nearly a century later, modern medical experts echo the same advice: Get up and walk.
http://www.stuff.co.nz/life-style/wellbeing/6330385/Research-offers-a-leg-up
Public health

Kiwis told of implant poison risk
About 500 Kiwis have been told their metal hip replacements may be poisoning them.
http://www.stuff.co.nz/national/health/6338016/Kiwis-told-of-implant-poison-risk
A child a week hospitalised on roads: expert
Mothers caught breastfeeding while travelling on the motorway are among thousands of other, unwitting parents endangering babies in cars, experts say.
http://www.stuff.co.nz/national/crime/6308266/A-child-a-week-hospitalised-on-roads-expert
Work and management
5 low-cost ways to boost employee competence and confidence
One memory sticks out from the day I started my first "real" after-school job. It was a warning from my mom, just as I was leaving the car, to expect a moment when I felt that I'd have to quit immediately. No matter what triggered it, she said, the impulse to run for the door would be almost overwhelming.
 http://bit.ly/w6TdMo
Articles of interest
OVoiD delirium and improved outcomes in acute care. Introducing a model of care
THE AUSTRALIAN JOURNAL OF ADVANCED NURSING
VOLUME 29 NUMBER 2
In this article three aspects of prevention/management will be available at a glance to nursing staff – the key personnel who manage this difficult area in aged care.
http://www.ajan.com.au/Vol29/29-2_Hoolahan.pdf
Realistic evaluation of an emergency department-based mental health nurse practitioner outpatient service in Australia
Evaluation of new models of care requires consideration of the complexity inherent within health care programs and their sensitivity to local contextual factors as well as broader community, social and political influences. Evaluation frameworks that are flexible and responsive while maintaining research rigor are therefore required. Realistic evaluation was adopted as the methodology for the implementation and evaluation of an emergency department-based mental health nurse practitioner outpatient service in Sydney, Australia. The aim of realistic evaluation is to generate, test and refine theories of how programs work within a given context. This paper represents the final methodological step from the completed evaluation. A summary of quantitative and qualitative findings from the mixed-methods evaluation is presented, which is transformed into a set of overarching statements or "middle range theories". Middle range theory statements seek to explain the success of a program and provide transferable lessons for practitioners wishing to implement similar programs elsewhere. For example, the research team consider that early consultation with key local stakeholders and emergency department ownership of the project was pivotal to the implementation process
http://dmmsclick.wiley.com/click.asp?p=13380267&m=48800&u=1214408
Interaction between primary health care professionals and people who are overweight or obese: A critical review
THE AUSTRALIAN JOURNAL OF ADVANCED NURSING
VOLUME 29 NUMBER 2
To identify through a review of the literature how primary health care professionals interact with people who are overweight or obese.
http://www.ajan.com.au/Vol29/29-2_Walsh.pdf
Advanced Practice Nurse Outcomes 1990–2008
A Systematic Review
Quality, access, and cost of health care are high-priority global concerns. In the United States, these issues are pressing due to the escalating cost of managing chronic diseases (Department of Health and Human Services, 2009), the variation in quality of care delivered (Kuehn, 2009), and the inadequate number of primary care physicians (Freed & Stockman, 2009; Kuehn, 2009; Lakhan & Laird, 2009). At this critical time, we still do not know which models of care are best, how to integrate advanced practice registered nurses (APRN) providers, or to what extent APRN providers can contribute to improved access to and quality of health care. These deficits are untenable when the health care needs of society are great and the health reform debate progresses in legislative arenas. How to expand health care services for the American public, at an affordable cost, is central to this dispute.
http://www.medscape.com/viewarticle/751807?src=mp&spon=17
A systematic review: Students with mental health problems—A growing problem
The number of university students with a serious mental illness has risen significantly over the past few years. A systematic review was conducted that addressed emotional and or mental health problems of university students worldwide. In total, 572 articles were identified, of which 11 met inclusion criteria. Issues identified included types of problems experienced by students, how staff dealt with these students, barriers to seeking help, tools that facilitated help-seeking and epidemiological trends in the university student population. Recommendations include (i) providing better links between the university and external mental health providers, and (ii) increasing students' awareness of existing support services within and external to the university. As it is unrealistic to expect all academic staff to have the expertise required to deal with students with emotional problems, it is also recommended that (iii) policies and personnel with expertise in mental health are available to provide guidance for staff.
http://onlinelibrary.wiley.com/doi/10.1111/j.1440-172X.2009.01813.x/full
Enhancing facilitation skills through a practice development Masterclass: the other side of the rainbow
THE AUSTRALIAN JOURNAL OF ADVANCED NURSING
VOLUME 29 NUMBER 2
Professional impact and practice based outcomes of an inaugural Practice Development Facilitation Masterclass, for facilitators of Practice Development activity in Victoria, Australia, is presented. The Masterclass educational program format is designed to incorporate experiential learning strategies with individual transformation as an explicit goal. The program structure is underpinned by critical social science and delivered through a co-operative inquiry approach. Evidence of personal and professional transformation, identified as a consequence of participation in the Masterclass is reviewed, as we aim to share the 'other side of the rainbow', as a symbol of participant's transformation during the Practice Development Facilitation Masterclass experience.
http://www.ajan.com.au/Vol29/29-2_Hardy.pdf
Mental health nursing in emergency departments: the case for a nurse practitioner role
Aims and objectives. This paper aims to explore the effectiveness of the mental health nurse practitioner role in the emergency department in the context of the growing use of special units or segregated areas to manage particular kinds of mental health presentations, often complicated by substance use.
http://onlinelibrary.wiley.com/doi/10.1111/j.1365-2702.2010.03504.x/full
Occupancy data: unravelling the mystery
THE AUSTRALIAN JOURNAL OF ADVANCED NURSING
VOLUME 29 NUMBER 2
The main purpose of this study was to clarify the method used to calculate bed occupancy rates.
http://www.ajan.com.au/Vol29/29-2_Webster.pdf
Experts Reveal What Nurses Want on the Job
According to a growing body of research, nurses want a safe, collegial environment where members of the health care team communicate and work well together. They want safe staffing levels. They want flexibility from their employers. They want meaningful recognition. They want to participate in the decision-making process. They want to be mentored. They want to be able to speak up, and they want to be heard.
http://bit.ly/ybp2Sc
Creating a Safer Workplace for Nurses
January 19, 2012 - Patient lifting equipment and safety needles are prevalent in today's health care facilities, but a recent study from the American Nurses Association and statistics from the U.S. Department of Labor suggest that nursing remains a tough job, with opportunities to improve the work environment.
http://bit.ly/yifS7V
Reports online
New Federal Policy Initiatives To Boost Health Literacy Can Help The Nation Move Beyond The Cycle Of Costly 'Crisis Care'
January 20, 2012 22:11
Source: Health Affairs
From the abstract:
Health literacy is the capacity to understand basic health information and make appropriate health decisions. Tens of millions of Americans have limited health literacy—a fact that poses major challenges for the delivery of high-quality care. Despite its importance, health literacy has until recently been relegated to the sidelines of health care improvement efforts aimed at increasing access, improving quality, and better managing costs. Recent federal policy initiatives, including the Affordable Care Act of 2010, the Department of Health and Human Services' National Action Plan to Improve Health Literacy, and the Plain Writing Act of 2010, have brought health literacy to a tipping point—that is, poised to make the transition from the margins to the mainstream.
http://bit.ly/A083AH
The RCN has a long history of campaigning on improved protection for nurses and other health care professionals exposed to the risk of needlestick and other sharps injuries. This guidance has been developed primarily for RCN safety representatives, but other members of the nursing team with a role in infection prevention and control of sharps injuries may also find it useful. The guidance covers the law on sharps injuries, including the European Directive 2010/32/EU and its underlying principles as well as its requirements on health care providers. It also includes information on preparing your organisation, introducing risk assessments, selecting and evaluating safety-engineered devices and it details what employers should be doing to comply with the directive and minimise the risk of sharps injuries. It also includes a checklist to help safety representatives assess organisational and ward/departmental level compliance with the directive.
http://www.rcn.org.uk/__data/assets/pdf_file/0008/418490/004135.pdf
Native Voices: Native People's Concepts of Health and Illness
http://www.nlm.nih.gov/nativevoices/
Understanding Native people's ideas about wellness and general health is a complex process, and this online exhibit does a good job of providing an introduction to the subject. Created by the National Library of Medicine (NLM), the website has an introductory video and welcome message from Donald A.B. Lindberg, MD, the director of the NLM. After this, visitors should click on the "Exhibition" tab. Here they can browse through four sections (such as "Healing Ways") to learn about the transformations of Native populations' ideas about health, death, and healers over the centuries. The "Timeline" tab provides a detailed look at events from 100,000 BC to the present day that have shaped Native peoples' perceptions of these related phenomena. The site is rounded out by a "Resources" area, which includes lesson plans and a list of suggested readings. [KMG]
Best practice guidelines for mental health promotion for adults 55+
A joint project between the Centre for Addiction and Mental Health; the Dalla Lana School of Public Health, University of Toronto; and Toronto Public Health has produced the "Best Practice Guidelines for Mental Health Promotion Programs: Older Adults 55+."
This free resource was developed to support health and social service providers in using best practice approaches for mental health promotion for people aged 55 years and older.
The resource includes:
Eleven best practice guidelines
Background definitions
Examples of outstanding programmes
Outcome and process indicators
Theory about underlying concepts, particularly as it relates to resilience
Resources
References and acknowledgements
To download your free copy, go to www.knowledgeex.camh.net
New publications
Title  Mental Health in Primary Care : A Resource for New Zealand Health Professionals
Author  LARACY ET AL 
Publisher  WHITIREIA PUBLISHING 
Synopsis   Mental Health in Primary Care is a practical resource for all New Zealand health professionals working within the Primary Health Care Strategy. This quick-reference guide to the most common mental health conditions includes information on how to recognise and respond to symptoms. It also provides easy-to-access information about mental health services, step-by-step intervention flowcharts and clear suggestions for support and recovery. Mental illness affects a quarter of New Zealanders at some stage in their lives, and early intervention has a significant impact on the person's recovery. Mental Health in Primary Care provides the tools that health professionals need to make a difference.
https://www.ubsbooks.co.nz/bookweb/details.cgi?ITEMNO=9781877192470
 Vital Signs for Nurses: An Introduction to Clinical Observations
Monitoring, observing and recording the vital signs of patients is a fundamental aspect of delivering quality patient care. This practical and accessible guide will develop your underpinning knowledge and skills in both theory and practice for the adult patient found either in hospital, private sector or community settings.
A must-have for health care assistants, student nurses or newly qualified registered nurses working within any health care environment, this book explores not only how to assess and monitor patients, but also covers:
Legal and ethical issues
Infection prevention and control
Pain
Communication
Nutrition
Reflective practice
Continuing professional development
This essential and practical resource also features learning objectives, case studies, a glossary of key terms, activities and multiple choice questions to assist you in your understanding of this subject.
ISBN: 978-1-4051-9038-1
Paperback
280 pages
June 2011, Wiley-Blackwell
AUD $44.95 / NZD $49.99
http://au.wiley.com/WileyCDA/WileyTitle/productCd-1405190388.html
The above information has been collated for the College of Nurses Aotearoa (NZ) Inc by Linda Stopforth, SNIPS and is provided on a weekly basis.  It is current as at Tuesday 31 January 2011
If you have any feedback about content - what parts are most useful or what you would like added - please email admin@nurse.org.nz
Facebook:  Snips Info
twitter: @SnipsInfo