News bulletin 27 October
on 27 October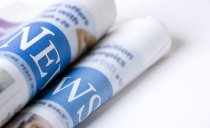 Welcome to the College of Nurses Aotearoa News Update.
No. 566, Wednesday 27 October 2021
Weekly news round-up of nursing and health information in New Zealand and internationally
New Zealand news
NZ in desperate need of more nurses as Covid cases rise
With the country recording triple figure cases for the first time since Covid arrived in New Zealand, the focus is going on how the health system ...
NZ 'dangerously underprepared'
The New Zealand Nurses Organisation says New Zealand is "dangerously under-prepared" to cope with the increasing number of Covid-19 community ...
Nurses And Midwives Invited To Return To Practice Under Supportive Initiative
Nurses and midwives who have left the workforce are being invited to return through a supportive Return to Practice Programme at MidCentral DHB.
Covid-19: Government announces 300 MIQ spots a month for health workers
A Government announcement to set aside 300 managed isolation and quarantine spots each month for international healthcare workers with job offers ...
Health worker MIQ spots a start, but more needs to be done - expert
The government needs to vigorously recruit foreign nurses and pay New Zealand staff to return from overseas, says the Intensive Care Society.
International news
Up To 180,000 Health Workers May Have Died From COVID-19
Scoop
Annette Kennedy, President of the International Council of Nurses (ICN), and Heidi Stensmyren, President of the World Medical Association (WMA), ...
COVID-19: Melbourne ICU shows what coronavirus will do to New Zealand hospitals | Newshub
A top Melbourne doctor and nurse have a warning for New Zealanders - get ready for a surge of the sickest patients you have ever seen.
Aged care / Aging population
Government urged to 'implement first-ever national dementia plan'
The dementia sector has released a national plan to reduce the rapidly growing incidence of dementia among New Zealanders, and provide better support for those diagnosed with the condition
Cancer issues
Kaupapa Māori research project reveals structural racism in prostate cancer care
Prostate cancer project Oranga Tū has mapped "the cancer pathway" for Māori men, revealing significant gaps in service provision and barriers to health that have whānau seeking help through emergency departments.
Covid-19
Auckland hospitals getting Covid-19 ready at slow pace
None of Auckland's hospital emergency departments have finished their ... Some doctors and nurses were frustrated, saying the work should have ...
How each DHB stacks up for the 90% vaccination target
Auckland and Capital & Coast DHBs are leading the charge in the race to get to 90 percent vaccinated.
Covid-19 'tsunami coming': Emergency nurse says lack of planning causing anxiety
An Auckland emergency nurse says overworked nurses fear hospitals aren't ready for the Covid-19 tsunami - and often think about quitting.
Little moves to reassure health workforce as hospitals prepare for Covid-19 explosion
Health Minister Andrew Little is assuring the workforce the government is doing what it can to prepare for a rise in Covid-19 hospitalisations.
'Entering Red Zone': Inside a Covid ward and ICU - NZ Herald
"I do say a little prayer every day for everyone out there," nurse on forefront tells.
NZNO warns Government: 'You ain't seen nothing yet!' | Voxy.co.nz
The New Zealand Nurses Organisation (NZNO) says Aotearoa New Zealand is ... She says the Government must consult with nursing unions and ...
New Data Shows Alarming ICU Occupancy Rates | Scoop News
"The training for ICU nurses – four hours online and four hours on a mannequin ... We are building on our offering with thedig.nz our new In-depth ...
Covid-19: Survivor says virus made him feel like he was 'boiling from the inside'
An Auckland man who was hospitalised with Covid-19 said it felt like he was "boiling from the inside". Read more
Covid-19: Middlemore Hospital's triage tent a warning sign, nurses' union says
New Zealand Nurses Organisation (NZNO) acting nursing and professional services manager Kate Weston said the changes at the south Auckland ...
How each DHB stacks up for the 90% vaccination target
Auckland and Capital & Coast DHBs are leading the charge in the race to get to 90 percent vaccinated.
Sir David Skegg on traffic light system and reopening NZ
The Delta outbreak has been grim for New Zealand, but the head of the Government's Covid-19 Public Health Advisory Group says it will ultimately speed up our reopening to the world. It's also time to realise that the virus will eventually spread across the country, Sir David Skegg says.
Covid-19 NZ: Government to extend vaccine mandates to businesses requiring vaccine certification
Prime Minister Jacinda Ardern says the Government will mandate the Covid-19 vaccine for any worker of a business that requires a vaccine certificate at entry.
Seven Key Points You Should Know About COVID-19
The Royal New Zealand College of General Practitioners has been working with epidemiologists, and infectious disease and vaccine experts to cut through the misinformation that is circulating about COVID-19.
DHBs
Little points finger at DHBs failing Māori on vaccination
He called on GPs, pharmacists, nurses and other healthcare workers to get onboard with the rollout, saying in some communities, ...
Surgeries in Taranaki being cancelled because of theatre staff shortage
Nearly 10 registered nurses are needed to work in the operating theatres, Taranaki District Health Board (TDHB) chief operating officer Gillian ...
Health reforms
Health reforms framework introduced to Parliament
A bill intended to provide the framework for the country's new national health system is now before Parliament and has been released ahead of public consultation..
Injury
Serious Injury Outcome Indicators: 2000–2020
Serious injury outcome indicators show trends in fatal, serious non-fatal, and serious (fatal and non-fatal) injuries for the whole population, Māori, and children (aged under 15 years). Serious non-fatal injuries are injury events in which a patient admitted to hospital is determined to have a probability of death of 6.9 percent or more.
Maternity and midwifery
Auckland midwives weigh up government's mandatory vaccination order
Sarai Tepou has worked as an independent midwife in south Auckland for a number of years and says the government's mandatory vaccination order for those in the profession is a step too far.
Mental health
Controversial compulsory treatment orders benefit psychotic patients, NZ study finds
A controversial form of coercive mental health treatment leads to shorter and fewer hospital admissions for patients with psychotic disorders such as schizophrenia, a New Zealand study has found.
Govt mental wellbeing plan will have little effect unless developed further - experts
Mental health experts say the devil will be in the detail of the government's long-term pathway to mental wellbeing, Kia Manawanui.
Ministry of Health reports
New Zealand Autism Spectrum Disorder Guideline's supplementary paper on the effectiveness of physical activity interventions for young people on the autism spectrum
The review considers the effectiveness of physical activity interventions which are aimed at improving social, cognitive and/or behavioural functioning for people on the autism spectrum. Physical activity interventions are activities that require physical movement and effort that can be conducted in groups or individually.
New Zealand Autism Spectrum Disorder Guideline's supplementary paper on the effectiveness of music therapy interventions for children and young people on the autism spectrum
The review considered the effectiveness of music therapy interventions for people on the autism spectrum. Music therapy is defined as the planned use of musical experiences and the relationships that develop through them for therapeutic goals delivered through regular sessions by a music therapist.
Legislation
Mental Health (Compulsory Assessment and Treatment) Amendment Bill (https://www.parliament.nz/en/pb/bills-and-laws/bills-proposed-laws/document/BILL_109428/mental-health-compulsory-assessment-and-treatment-amendment)
Journals online
Identifying quality aged care – a nurse's perspective
16 survival tips to navigate night shift
Bringing self care into your life 24/7
Aged care nurses face challenges as mental ill-health increases
Articles of interest
Impacts of clinical academic activity: qualitative interviews with healthcare managers and research-active nurses, midwives, allied health professionals and pharmacists
Newington L, Alexander CM, Wells M
BMJ Open 2021;11:e050679. doi: 10.1136/bmjopen-2021-050679
Objectives To explore the perceived impacts of clinical academic activity among the professions outside medicine.

The article below is not freely available but may be accessed through databases and libraries to which readers have access. Alternatively SnIPS can provide it on a cost recoverable basis
Cross-cultural differences in nurse burnout and the relationship with patient safety: An East-West comparative study.
Fish, J. A., Sharplin, G., Wang, L., An, Y., Fan, X., & Eckert, M. (2021).
Journal of Advanced Nursing, 00, 1– 11. https://doi.org/10.1111/jan.15024
To compare levels of nurse burnout across eastern and western cultures, as well as examine the influence of burnout on patient safety cross-culturally.
The above information has been collated for the College of Nurses Aotearoa (NZ) Inc by Linda Stopforth, SNIPS and is provided on a weekly basis. It is current as of 19 October 2021
If you have any feedback about content - what parts are most useful or what you would like added - please email admin@nurse.org.nz
For more up to date news and information follow SNIPS at:
Facebook: Snips Info
Twitter: @SnipsInfo