News bulletin 24 November
on 24 November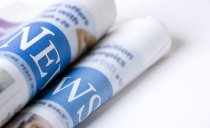 Welcome to the College of Nurses Aotearoa News Update.
No. 570, Wednesday 24 November 2021
Weekly news round-up of nursing and health information in New Zealand and internationally
New Zealand news
Health system needs resources, not restructure | Stuff.co.nz
Stuff.co.nz
Nurses are saying they're overwhelmed, everyone agrees that no new ICU beds have been added in the past year, and no one is buying the fudging of ...
The best courses for hands-on learners | Stuff.co.nz
Stuff.co.nz
The past few years have demonstrated just how important health, social service and physical activity workers are to Aotearoa New Zealand. Our nurses, social workers, nutritionists, mental health and addiction practitioners, health and wellbeing advocates and sports coordinators do incredible work on the front lines of society, and many of us have relied on their services at some point in our lives.
Covid 19 Delta outbreak: 'It still haunts me,' A vaccination plea from an ICU nurse in London ...
NZ Herald
As an intensive care nurse in the UK during the first and second waves of the ... Covid 19 coronavirus: UK nurse concerned about NZ response .
Waikato biggest loser as doctors, nurses and midwives stood down across country | RNZ News
RNZ
District health boards are operating without 470 nurses because they have not been vaccinated. No caption. Waikato DHB has stood down 65 nurses.
Over 100 nurses sacked after refusing vaccine
Just over 100 nurses, 14 midwives and 10 doctors have been sacked from District Health Boards for refusing to be vaccinated against Covid-19.
Pay increase one way to retain resigning nurses
Te Ao Māori News understands the Bay of Plenty District Health Board could lose up to 150 nurses because they refuse to be vaccinated against Covid-19.
Today the vaccine mandate took effect - 'no jab – no job' for all health workers.
International news
Nursing: 10-year plan to address workforce issues
The federal government has commenced consultation to develop a new Nurse Practitioner 10-Year Plan with an aim to address workforce issues and enhance delivery of care.
Leading Nurses Groups Unite to Combat COVID Misinformation - Medscape
Medscape
"Nurses are expected to be 'prepared to practice from an evidence base; promote safe, quality patient ...
Hospice nurse goes viral on TikTok for revealing what most people say before they die - NZ Herald
NZ Herald
A hospice nurse has revealed what it's really like for a patient at the end of their life. Photo / @hospicenursejulie. NZ Herald.
Nursing award for local professor | The Cornish Times
The Cornish Times
THE UNIVERSITY of Plymouth's Professor of Nursing has received her profession's highest accolade –a Fellowship of the Royal College of Nursing (FRCN). Professor Bridie Kent, from St Mellon, was one of only 11 recipients this year –and the only one from the South West. She was awarded the honour to mark her sustained track record of nurse leadership, clinical research and positive impact on patient care.
Leading Nursing Organizations Issue Policy Brief Regarding Nurses Spreading Misinformation about COVID-19
NCSBN and seven other leading nursing organizations have issued a policy brief to address the misinformation being disseminated about COVID-19 by nurses. The brief notes that when nurses identify themselves by their profession, they are professionally accountable for the information they provide to the public.
COVID-19 takes toll as 20,000 nurses quit, Rapid test shortages | Coronavirus | 9 News Australia
YouTube
Australian College of Nursing CEO Kylie Ward discusses the news that more than 20000 frontline nurses have quit the profession this year, ...
The burnout is 'absolutely real': A look at the state of Australia's nursing workforce amid ...
ABC
Australia's nurses are stretched to the limit at work. ...
Addictions (Alcohol, tobacco, drugs)
Thousands of drivers will need support as new smoking laws come into effect
New Smokefree 2025 laws are coming into effect this week, designed to protect children in the car from smoking and vaping. However, more support may be needed for smokers to kick the habit, or at least stop smoking while driving.
Aged care / Aging population
Flu Vaccination Rates Halved For Under 65s In Auckland As COVID Kept People Away, Says ProCare
The percentage of Aucklanders under the age of 65 who have received their annual flu vaccination has halved this year as COVID-19 has kept people away from general practices, according to the latest data from ProCare, New Zealand's largest network of primary healthcare professionals.
Enliven Accredited To Run Competency Assessment Programme | Scoop News
Scoop NZ
Positive aging service Enliven Central is now accredited by the Nursing Council of New Zealand to run a Competency Assessment Programme.
Allergies
'Groundbreaking' New Zealand discovery could be the missing piece for understanding allergy development through the skin
A "groundbreaking" discovery from Wellington's Malaghan Institute of Medical Research has highlighted a missing piece in the link between the skin and the development of allergies.
Cancer issues
Economist Intelligence Unit Investigates Lung Cancer In New Zealand And Reveals Ethnic Disparity
19th November 2021. The Economist Intelligence Unit (EIU) has published a report1 on best practice policy settings for the prevention and control of lung cancer in selected countries and territories across Asia-Pacific – New Zealand, Australia, Japan, Taiwan, Thailand, South Korea, China, Indonesia, Philippines and Hong Kong.
Calls to improve care on World Pancreatic Cancer Awareness Day | Star News
Otago Daily Times
On average, there are only 92 days between diagnosis and death when it comes to pancreatic cancer.
It hides itself in the body and has symptoms which are hard to identify and isolate. And at present, there is no cure.
Cancer diagnosis and treatment 'remain on track' despite Covid-19 restrictions in September
COVID-19 restrictions did not impact the number of people diagnosed with cancer in September, or the number of people receiving treatment for cancer, according to the most recent monitoring report released by Te Aho o Te Kahu, the Cancer Control Agency.
Climate
Extreme heat events jeopardize cardiovascular health, experts warn
A consequence of global warming is a greater frequency and intensity of extreme heat events. This extreme heat is associated with a greater risk of adverse cardiovascular incidents, especially for adults with pre-existing cardiovascular diseases.
Covid-19
Intensive care: Can New Zealand weather the surge? | RNZ
RNZ
"We want to be able to provide the standard of care that we're used to providing ... the other thing that I'm concerned for is even for business as usual we're shortstaffed from a nursing point of view" - ICU nurse Tania Mitchell
ICU surge capacity: Nurses question training and numbers | RNZ News
RNZ
ICU nurses are not seeing the level of training for surge capacity the government has talked about, and shifting to that crisis model would lead ...
Nurses question Little's claim enough new ones being trained to cope with ICU surge | Newshub
Newshub
The New Zealand Medical Journal has found New Zealand's ICU capacity is ... "To get enough experience for an intensive care nurse to be able to ...
Aotearoa not on course for dramatic spike in Covid-19 cases over summer - Dr Ashley Bloomfield
The lifting of Auckland's border will not lead to a sudden surge in Covid-19 cases but some will pop up across the country, the Director-General of Health says.
Jacinda Ardern confident that DHBs will be able to cope with Covid-19 pressures over summer
Prime Minister Jacinda Ardern says she is confident that district health boards will be able to cope with Covid-19 pressures over the summer.
Covid-19 champions: Māori health leader supports whānau in home isolation
Rogere Te Whero has done every pandemic response job under the sun.
She has a decade of experience as a mental health professional but, in the past few months, Te Whero has also been managing testing centres and running vaccine buses all over Auckland as part of her work at Māori health provider Te Whānau o Waipareira.
'She couldn't even breathe': Families challenged to care for Covid-19 relatives at home
A man whose wife was in "deep distress" because of Covid-19 symptoms struggled to know when to call an ambulance because her oxygen readings appeared fine.
Covid-19: Oximeters will still be used for home isolation despite 'racial bias'
Pulse oximeters, a key medical device in New Zealand's at-home isolation strategy, have been found in the UK to have a racial bias.
Covid-19: Pacific health providers take part in trial to lead care for self-isolating families
Some Pacific health providers are finally taking the lead in the caring of people with Covid-19 self-isolating in Auckland. Read more
Covid-19 NZ: Why hospitalisation, vaccination and case numbers are the data to watch
This week, the Government retired its official Covid-19 vaccination targets. Kate Newton, Alex Lim and Felippe Rodrigues explain why Stuff will still be tracking vaccine rates, along with two other important numbers: people in hospital and overall cases.
The vaccination targets set by the Government on October 22 were so short-lived that not a single district health board had a chance to hit 90 per cent before they were dropped.
Covid-19: Over 80 per cent of applications for vaccination exemptions for healthcare workers approved
Authorities have processed almost 100 applications by healthcare workers seeking a medical exemption from the Covid-19 vaccination mandate.
Panui papaho study finds a high-fibre diet can improve immune response to vaccines
A study from the Malaghan Institute of Medical Research has found that a high fibre diet can improve the immune response to the first dose of a vaccine.
Mask-wearing cuts Covid incidence by 53%, says global study
Researchers said results highlight the need to continue with face coverings, social distancing and handwashing alongside vaccine programmes
Covid-19: Clock ticking for the unvaccinated with 'traffic light' date set
Hundreds of thousands of Kiwis who do not yet have both doses of the Covid-19 vaccine face a tightening of their freedoms on December 3, when the Government moves the entire country into the new "traffic-light" system.
Covid-19: Here is everything you need to know about the vaccine pass
From December 3, when the country transitions into the new Covid traffic light framework, vaccine passes will become part of the daily routine.
My Vaccine Pass verifier unable to scan overseas certificates when border reopens
Businesses and events won't be able to use the Government's vaccination pass verifier app to scan the certificates of overseas tourists when international borders open.
Covid-19: Auckland Pasifika close to reaching 90 per cent first dose milestone
Taranaki's Pacifica community has exceeded the 90 per cent first dose mark and is just 183 doses away from reaching the 90 per cent fully vaccinated goal.
Bevan Clayton-Smith, Taranaki's Covid vaccination programme senior responsible officer, said while it was great to see the number of people getting vaccinated increasing, he was especially happy to have reached the 90 per cent milestone in the Pacifica community.
DHBs
Canterbury health board plan to cut $27m from deficit 'monstrous', says doctor's union
The country's second-largest health board is aiming to cut its deficit by $27 million in one year, despite being short hundreds of staff and ballooning surgery waiting lists.
Waitemata DHB seeks 133 new staff to deal with Covid-19 in community - RNZ
RNZ
Auckland's Waitemata District Health Board is looking for 133 extra staff, including 21 intensive care nurses, to help it cope with Covid-19 next year.
Taranaki hospitals' sustainability efforts recognised with environmental award
In the midst of a pandemic and a massive rebuild, award-winning sustainability efforts are underway in Taranaki's public hospitals.
Health services
A Chance To Have Your Say On Health Services In Aotearoa New Zealand
The Health Quality & Safety Commission (the Commission) has launched a new health forum for consumers to have their perspectives reflected in the design, delivery and evaluation of health services.
Mental health
Police too busy to attend half of mental health callouts
About half of all mental health-related callouts in the past year were not attended by police, as they were called out to other higher priority situations.
As police call-outs for mental health issues rise, the commissioner wants a new approach
Police officers are not mental health experts and ideally others would respond to an increasing number of crisis call-outs, commissioner Andrew Coster says.
Psychiatric wards ignoring hospitals' non-smoking policies, study finds
Staff on many psychiatric wards are ignoring hospital smoke-free policies, believing mental health service users will be more aggressive and violent if they are not allowed to smoke, a study from the University of Otago, Wellington, has found.
Organ donations
Stalling numbers of kidney donations would cost millions of dollars in dialysis, research finds
Kidney disease has taken a lot from Emily Lai Kong – an expected baby at 16 weeks of pregnancy and more than two years of her life while tied to a dialysis machine for six hours a day.
Privacy
Parents of teen with Down Syndrome angry after access to medical tests denied
If Alex Walsh's hormone levels aren't kept in check his condition can deteriorate quickly.
The 16-year-old from Greytown in Wairarapa has Down Syndrome and his parents are upset they were denied access to his test results for privacy reasons.
Public health
Government pledges $10m for rheumatic fever vaccine
Aupito William Sio says he may have been a professional rugby player if he hadn't contracted rheumatic fever as a child. Instead, the disease meant he was hospitalised for more than three months and was on penicillin injections for years. Read more
Rheumatic Fever Vaccine On The Cards – Expert Reaction
Preventing rheumatic fever may become within reach, as $10 million is secured to support design of a vaccine.
University of Auckland researchers will lead studies into the strep-throat vaccine's development next year. Rheumatic fever is a devastating but preventable illness, mainly affecting Māori and Pacific kids and teens. If rheumatic fever develops into rheumatic heart disease, it can cause serious lifelong heart problems and even death.
Ministry of Health reports
Public Health Workforce survey
Kia ora. This survey is a joint collaboration between the Public Health Association and the Ministry of Health, aimed at those who work or volunteer in Public Health in Aotearoa.
It aims to gather data on the Public Health workforce for use in workforce planning. The survey is anonymous, and your answers are confidential.
It will take approximately 15 minutes to complete. Please feel free to share as widely as possible amongst public health networks. Thank you.
Standard of care: Administering assisted dying medication in New Zealand Aotearoa
Te taumata manaaki Standard of care Te tuku I ngā rongoā mō ngā ratonga mate whakaahuru i Aotearoa | Administering assisted dying medication in New Zealand Aotearoa, was approved for use by the Support and Consultation for End of Life New Zealand (SCENZ) Group.
This standard is intended to be read together with Ngā paerewa Health and disability services standard NZS 8134:2021 (Ngā paerewa).
Learn more about the Ngā Paerewa Health and Disability Services Standard
To download a free copy of Ngā Paerewa, visit the Standards New Zealand website.
Articles of interest
New Zealand's staffed ICU bed capacity and COVID-19 surge capacity | OPEN ACCESS
Paul J Young, Alex Psirides, Stephen Streat
NZMJ EDITORIAL
Vol 134 No 1545: 12 November 2021
Coronavirus disease 2019 (COVID-19) has placed unprecedented demand on healthcare around the world. In 2020, COVID-19 case numbers in many countries required intensive care units (ICUs) to adapt to treat critically ill patients when demand for beds exceeded staffed capacity.
New Zealand has one of the lowest levels of ICU beds per capita in the OECD at 4 per 100,000 population
This compares to Australia at 9, France at 16, and Germany at 34.
In 2018, in New Zealand, 17% of elective surgical operations for which post-operative admission to an ICU was planned were postponed due to the lack of an available ICU bed, compared with 1.7% in Australia.
As surges of COVID-19 ICU admissions that exceed capacity are associated with high mortality rates, New Zealand's comparatively low ICU capacity is a potential point of vulnerability in our COVID-19 response.
The above information has been collated for the College of Nurses Aotearoa (NZ) Inc by Linda Stopforth, SNIPS and is provided on a weekly basis. It is current as of 23 November
If you have any feedback about content - what parts are most useful or what you would like added - please email admin@nurse.org.nz
For more up to date news and information follow SNIPS at:
Facebook: Snips Info
Twitter: @SnipsInfo