News bulletin 8 December
on 8 December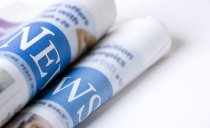 Welcome to the College of Nurses Aotearoa News Update.
No. 572, Wednesday 8 December 2021
Weekly news round-up of nursing and health information in New Zealand and internationally
New Zealand news
New Zealand Health Survey results published
Results from the New Zealand Health Survey 2020/21 have been published today.
The annual New Zealand Health Survey results provide valuable information about the health and wellbeing of New Zealanders, says Deputy Director of Public Health, Niki Stefanogiannis.
Ministry of Health survey: Covid mental health toll, smoking down, obesity up - NZ Herald
NZ Herald
One-in-seven New Zealand children live in homes that sometimes or regularly run out of ... Covid 19 Delta outbreak: NZ Nurses Organisation says .
Intensive care beds unused at Dunedin Hospital due to a lack of nurses - NZ Herald
NZ Herald
As of a fortnight ago, across its entire nursing workforce, the SDHB had stood down 17 nurses for not having received their Covid-19 vaccinations and ...
Government reveals 25-year plan to tackle family and sexual violence
A 25-year plan to tackle the amount of violence in New Zealand homes is being unveiled by the government this morning.
International news
Nursing unions around world call for UN action on Covid vaccine patents | Coronavirus | The ...
The Guardian
Bodies in 28 countries file appeal for waiver of intellectual property agreement and end to 'grossly unjust' distribution of jabs
'The people have spoken': Nurses win better working conditions in landmark Swiss vote | Euronews
Euronews
Swiss voters cast their ballots on two federal initiatives on Sunday as they gathered to vote on coronavirus laws and nurses' working conditions.
On the frontlines: Lessons in critical care nursing from the COVID-19 pandemic
Since March of 2020, the COVID-19 pandemic has put an unprecedented strain on the American health care system as large surges of intensive care unit patients overwhelmed hospitals. Facing this challenge, Beth Israel Deaconess Medical Center (BIDMC) expanded ICU capacity by 93 percent and maintained surge conditions during the nine weeks in the spring of 2020.
The Inside Story-Nurses Fatigue TRANSCRIPT - Voice of America
Voice of America
Arash Arabasadi, VOA News. CAROLYN PRESUTTI: Overwhelmed with patients, limited staff, and exhaustion, the toll of the pandemic is hitting ...
Covid 19 coronavirus Delta outbreak continues to pummel United States as Omicron arrives ...
NZ Herald
While all eyes are on the new and little-understood Omicron variant, the Delta form of the coronavirus isn't finished wreaking havoc in the US, sending record numbers of patients to the hospital in some states, especially in the Midwest and New England.
Aged care / Aging population
Southern District Health Board aged-care facilities sometimes operated without nurses in October
Stuff.co.nz
This story was originally published on RNZ.co.nz and is republished with permission. Chronic shortages of aged residential care workers in the South ...
Lack of aged-care nurses affects quality of care | Otago Daily Times Online News
Otago Daily Times
A chronic shortage of aged residential care nurses in the South is starting to affect the quality of ca re given to the elderly.
First Report Of Its Kind Published On Experience Of Older Māori And Aged Residential Care
New research published today by the Health Quality & Safety Commission (the Commission) is the first of its kind to better understand, raise awareness of and start discussion about the quality of care for Māori and aged residential care (ARC).
Cancer issues
Funding Keytruda for melanoma but not for lung cancer is racist, health advocates say
Pharmac has been accused of institutional racism and breaching the Treaty of Waitangi for funding drugs for melanoma, but not lung cancer – a disease responsible for a disproportionately high number of cancer deaths among Māori.
Children and young people
The health system's attention deficit when it comes to ADHD
From struggling kids to out-of-control teens and desperate adults, New Zealand's ADHD community is in crisis. Why is it so hard for them to get help that some are resorting to TikTok for medical advice? Anusha Bradley reports.
Tūpuna Parenting Movement Announces Partnership With Whānau Āwhina Plunket
Tūpuna Parenting, a movement reclaiming traditional, Māori parenting practices to grow pēpi and tamariki into the rangatira of tomorrow, today announced a strategic partnership with Whānau Āwhina Plunket.
Covid-19: Slow action on child poverty could result in more children in hospital
Expect more sick children in the emergency department, an emeritus professor and retired paediatrician warns, as the Government's easing of Covid-19 social contact rules collides with its slow action on child poverty.
Covid-19
Covid-19: Nurses' online ICU training varies widely between DHBs
There are huge differences across country in the number of nurses doing the training the government says will keep ICUs going when Covid-19 surges.
$644 million boost as ICU and hospitals brace for widespread Covid-19
Intensive care units and hospitals are getting a boost of hundreds of millions of dollars as the country moves to the Covid-19 traffic light system.
Shortage of oximeters worries iwi healthcare provider
The boss of an iwi healthcare provider in Taranaki is worried a shortage of oximeters will hamper its ability to help whānau isolating at home with Covid-19.
Covid-19 Vaccine For Kids Expected Early Next Year – Expert Reaction
The Government anticipates rolling out the paediatric version of the Pfizer vaccine by the end of January 2022, pending Medsafe approval.
Wellington's Pacific community hits 90pc partially vaccinated | Stuff.co.nz
Stuff.co.nz
Nurses from the Pacific Health Unit Otilia Tefono, left and Agnes McKay at the Pacific Vaccination Festival, helping about 100 more people get
Children with poorly controlled asthma at increased risk from COVID-19, study finds
A new study from Scotland shows that children with poorly controlled asthma are up to 6 times more likely to be hospitalised with COVID-19 compared to other children.
The study, published in The Lancet, looked at COVID infection and hospital admission in 750,000 school-age children
'Barrier after barrier' — Māori health provider tells Waitangi Tribunal of its battle to increase vaccination rates
One barrier after another – that was the experience Bay of Plenty Māori health provider Te Puna Ora o Mataatua shared with the Waitangi Tribunal on Tuesday morning, revealing the difficulties it has faced trying to increase vaccination rates within its Māori communities.
Maternity and midwifery
Midwife shortage an 'extreme risk' for Southland Hospital | Stuff.co.nz
Stuff.co.nz
"Both sites have employed registered nurses to support the midwifery staff," he says. Midwifery Employee Representation and Advisory Service ...
Mental health
Marginalised groups suffer poor health and discrimination, mental health report finds
An actual plan to fix systemic mental health issues, better data collection and more support for marginalised groups.
This is the prescription from the latest Mental Health Commission report, Te Rau Tira Wellbeing Outcomes Report 2021.
Primary health care
Innovative Partnership To Reduce Long Term Conditions And Improve Wellbeing
A new innovative partnership will help to improve the physical health and wellbeing of Māori and Pacific communities in South Auckland. Read more
A new suite of gout resources for primary care
He Ako Hiringa is pleased to announce the launch of their new suite of gout resources.
It takes the whole team to manage gout, and we encourage everyone to be involved: GPs, nurses, pharmacists, physiotherapists, podiatrists, kaiāwhina, patients and whānau. We're committed to providing education to help improve health outcomes, and our latest resources focus on communicating effectively with people who have gout.
In the workplace
Older nurses and midwives battle fatigue, physical changes and lack of respect in the workplace, study finds
I used to be able to work for three days in a row and it was fine, but I can't do that anymore. I'm bloody tired and I get really sore feet and legs. When I was a graduate people would ask my opinion but now if I speak people say, whatever. I thought you would have retired by now.
Reports and Journals online
Health Times
November 2021
High performance CPR: The role of CPR Coach
Nursing diversity starts with education
Are you providing LGBTQIA+ inclusive health care?
$5.15 million to grow Australia's mental health workforce
Issue 94
In this issue, we feature a Kaupapa Māori qualitative study investigating success factors and barriers to senior Māori public health practitioners working in mainstream public health units in New Zealand. This study was submitted as a thesis to the Auckland University of Technology in fulfilment of the requirements for the degree of Master of Philosophy.
Misconduct in public office: why did so many thousands die unnecessarily?
A panel of four, chaired by Michael Mansfield QC, heard evidence from more than 40 witnesses including bereaved families, frontline NHS and key workers, national and international experts, trade union and council leaders, and representatives from disabled people's and pensioners' organisations. This report summarises the concerns raised, including NHS preparedness, government response, the impact on various population groups, the impact on frontline staff, inequalities and discrimination, and more.
Articles of interest
Assessing youth empowerment and co-design to advance Pasifika health: a qualitative research study in New Zealand.
Prapaveissis, D., Henry, A., Okiama, E., Funaki, T., Faeamani, G., Masaga, J., Brown, B., Kaholokula, K., Ing, C., Matheson, A., Tiatia-Seath, J., Schlesser, M., Borman, B., Ellison-Loschmann, L. and Tupai-Firestone, R. (2021),
Australian and New Zealand Journal of Public Health. https://doi.org/10.1111/1753-6405.13187
Objectives: The Pasifika Prediabetes Youth Empowerment Programme (PPYEP) was a community-based research project that aimed to investigate empowerment and co-design modules to build the capacity of Pasifika youth to develop community interventions for preventing prediabetes. Read more
Nurses on the wrong side of history: Covid-19 risk minimization, vaccine refusal and social privilege.
Kelly, D. and Jackson, D. (2021),
J Adv Nurs. https://doi.org/10.1111/jan.15092
When the history of our times is written, nurses will have earned a central role, but some for the wrong reasons. The past 18 months have provided new insight into contemporary nursing values, many of which have been highly affirmative in nature and evoke pride in a profession that rose to the challenge to provide care whilst in the grip of the global COVID-19 pandemic. As we write, many colleagues are still engaged in this task and many more will have to do so as the global spread of infections continues.
The article below is not freely available but may be accessed through databases and libraries to which readers have access. Alternatively SnIPS can provide it on a cost recoverable basis
Is nursing and midwifery clinical documentation a burden? An empirical study of perception versus reality.
Cooper, A.L., Brown, J.A., Eccles, S.P., Cooper, N. and Albrecht, M.A. (2021),
J Clin Nurs, 30: 1645-1652. https://doi.org/10.1111/jocn.15718
Aims and objectives
To measure time spent on clinical documentation and nurses and midwives' perceptions of this aspect of their role.
Background
Nurses and midwives rely on accurate documentation when planning care. However, documenting and communicating care can be onerous, time-consuming and at times duplicated or redundant. While documentation provides a record and means of communicating care, it should not detract from the delivery of care.
The above information has been collated for the College of Nurses Aotearoa (NZ) Inc by Linda Stopforth, SNIPS and is provided on a weekly basis. It is current as of 7 December
If you have any feedback about content - what parts are most useful or what you would like added - please email admin@nurse.org.nz
For more up to date news and information follow SNIPS at:
Facebook: Snips Info
Twitter: @SnipsInfo