News bulletin 22 December
on 22 December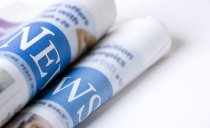 Welcome to the College of Nurses Aotearoa News Update.
No. 574, Wednesday 22 December 2021
Weekly news round-up of nursing and health information in New Zealand and internationally
New Zealand news
NPs' value affirmed at 20-year milestone | New Zealand Doctor
New Zealand Doctor
The country's first nurse practitioner spent far too much time criss-crossing Wellington by taxi, meeting the health decision-makers and urging ...
Trailblazer's 40 years of healthy connections | New Zealand Doctor
New Zealand Doctor
Ms Kekus was named College of Nurses Aotearoa NZ Nurse Practitioner of the Year at the New Zealand Primary Healthcare Awards | He Tohu Mauri Ora 2021.
This year we are privileged to present a scholarship in honour of Abel Smith, Director of Nursing Pacific at Auckland DHB and a pioneer in the Pacific health arena. We caught up with Abel to hear more about his story. #PMAScholarships
'You're Awesome': Advocating for Auckland's Pacific hospital patients
Elsie Smith is a nurse with Auckland DHB's otorhinolaryngology (ORL) ward, which specialises in disorders of the ear, nose, throat, head and neck. Read more
Paraparaumu twins ready for long journey as part of Mercy Ships humanitarian effort - NZ Herald
NZ Herald
Paraparaumu identical twin nurses Lisa and Cherie Chalmers are about to embark on a five-month humanitarian journey helping the health of many ...
Aged care faces a registered nurse crisis, and we need new thinking to solve it | Stuff.co.nz
Stuff.co.nz
OPINION: Better pay and conditions are needed to attract nurses to the aged care ... and keep their content available to all New Zealanders.
Middlemore Hospital introduces escalation plans to cope with ED surge | Stuff.co.nz
Stuff.co.nz
New Zealand Nurses Organisation (NZNO) acting nursing and professional services manager Kate Weston said the easing of the Covid restrictions had ...
Covid-19: Extra ICU beds welcomed but nurses plead 'give us more staff' | Stuff.co.nz
Stuff.co.nz
Diane McCulloch, an Auckland-based emergency department nurse specialist and nurses' union delegate, said they welcomed additional resourcing in ...
Relax immigration rules, open new medical school to tackle health worker shortage - RNZ
We have people in New Zealand with nursing skills, ICU schools who are struggling to register. "Pervasively, we need a medium- or long-term pipeline, ...
Revealed: Why critical healthcare workers couldn't get into NZ
NZ Herald
Healthcare workers were stranded overseas because inexperienced officials deciding who deserved MIQ rooms "strictly followed the criteria rather ...
Travel ban: ICU nurse stuck in South Africa unable to take up job offer
A seasoned ICU nurse who has a job offer with Tairāwhiti's DHB is stuck in South Africa with no way of getting here.
International news
Doctors and Nurses Are 'Living in a Constant Crisis' as Covid Fills Hospitals - The New York Times
The New York Times
Josh Alba, a nurse, in a hallway of the Covid intensive care unit at ... mandate returns and schools get new guidance: The week in Covid news.
The refugee nurses making new careers in the NHS in Norfolk and Suffolk - BBC News
BBC
A pilot programme is hoping to use refugee nurses to fill staff shortages in hospitals.
Covid-denying patients assaulting medical staff, nurse says - BBC News
BBC
Senior nurse Nicki Credland describes the attacks by patients and their relatives as "insufferable".
11 nurse innovators in 2021 - Becker's Hospital Review
Becker's Hospital Review
While nurses' clinical roles throughout the COVID-19 pandemic dominated news stories, many nurses also made headlines for creative medical ...
Third of nurses in UAE suffered post-traumatic stress in pandemic, study finds - The National
The National
More than a third of nurses working in the UAE during the coronavirus pandemic showed signs of post-traumatic stress disorder, a study has shown.
Covid-19
Waitangi Tribunal rules government Covid-19 response put Māori at risk
The Waitangi Tribunal has released a scathing ruling of the government's Covid-19 response and vaccine rollout, saying Māori were put at risk.
DHBs
Whakatāne Hospital: Adult wards already 'absolutely full' before Auckland border opened - NZ Herald
NZ Herald
Nurses at the hospital were also already doing extra shifts and working over-time.
'Hazardous': Doctor claims one of NZ's busiest hospitals already at capacity - Newstalk ZB
Newstalk ZB
There are 51 Covid cases in hospitals across New Zealand, with five people ... "If you don't have the level of medical nursing and medical skill ...
Can Lakes DHB hospitals cope with more Covid cases as Auckland border opens - NZ Herald
NZ Herald
But the DHB expects to be "fully staffed" with junior doctors by mid-January.
Hawke's Bay Hospital ICU and ED set for $2.5 million upgrade - NZ Herald
NZ Herald
The announcement was made on Wednesday and was met with approval by NZNO organiser New Zealand Nurses Organisation (NZNO) organiser Sue Wolland, ...
Government funding provides extra Covid-19 upgrade for Timaru Hospital | Stuff.co.nz
Stuff.co.nz
Covid-19: Extra ICU beds welcomed but nurses plead 'give us more staff' * Covid-19: Hundreds of beds converted, dozens of new beds in nationwide ...
Tim Beveridge: Infrastructure itself does not make patients better, people do - Newstalk ZB
Newstalk ZB
It's worth also noting that our ICU capacity in NZ has, incredibly, ... New Zealand does not prioritise visas for critical care nurses.
Wellington hospitals get $4 million for upgrades to bolster Covid-19 defences | Stuff.co.nz
Stuff.co.nz
The country remains short of about 100 highly trained ICU nurses, and Intensive Care Society spokesperson Andrew Stapleton said there had been "a ...
Andrew Stapleton: More ICU beds but no nurses to staff them - Newstalk ZB
Newstalk ZB
Australia New Zealand Intensive Care Society's Andrew Stapleton told Heather Du Plessis Allan it's a start, but real obstacles remain. "There are ...
Covid-19: National's Shane Reti says hospital upgrades don't help chronic short-staffing | Stuff.co.nz
Stuff.co.nz
It will also run an international recruitment drive for nurses, with as many as 1450 vacancies across the country in July.
Education
SIT Nursing Graduates Maintain 100% Pass Rate | Scoop News
Scoop
Southern Institute of Technology Nursing graduates are continuing their high level of accomplishment in the State Final Examination from the Nursing Council; the latest results (November 2021), indicate their consistent status of being among the best in New Zealand with all graduates achieving a 100% pass rate in the exam, which permits them to practice as nurses in New Zealand.
Health reforms
New Health New Zealand and Māori Health Authority chief executives announced
A district health board and a primary health organisation chief executive will lead the new Health NZ and Māori Health Authority as part of the Government's moves to centralise healthcare.
Health services
Telehealth services 'beneficial in managing home isolation cases
With more and more New Zealanders across the country self-isolating at home after testing positive for COVID-19, the role of telehealth services is in the spotlight now more than ever.
Pasifika health
Pacific organisations call for 'village approach' to help save Pasifika babies
My Babies Village, an initiative led by the Pacific Infant Care Collective in Auckland, was launched this month to help provide Pacific parents of newborns the support they needed to keep their babies safe.
Primary health care
Zero Tolerance to those who threaten the Health and Safety of General Practice staff | Voxy.co.nz
Voxy.co.nz
Doctors, nurses, receptionists, and other professionals working in general practice throughout Aotearoa have been sworn at, threatened and in some ...
Reports and Journals online
Untapped potential: district nursing services and the avoidance of unplanned admission to hospital
The Queen's Nursing Institute
This report describes how district nurse team leaders have advanced skills in assessment, diagnosis and patient management that could be used to provide safe and effective care for people at home, preventing unnecessary hospital admissions. It argues that the NHS is failing to capitalise on the skills, knowledge and experience of district nurses and instead is investing in new specialist teams of staff in the community, which may impact negatively on the continuity of care. At the same time, the number of district nurses has fallen dramatically.
Articles of interest
Emotional Intelligence in Nursing Leadership: Clinical Update
The current Australian healthcare system is rapidly evolving, with increased demand and expectations on leaders. Consequently, leaders can no longer implement outmoded methods to lead healthcare organisations and staff.
The above information has been collated for the College of Nurses Aotearoa (NZ) Inc by Linda Stopforth, SNIPS and is provided on a weekly basis. It is current as of 21 December
If you have any feedback about content - what parts are most useful or what you would like added - please email admin@nurse.org.nz
For more up to date news and information follow SNIPS at:
Facebook: Snips Info
Twitter: @SnipsInfo