News bulletin 5 January
on 5 January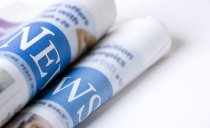 Welcome to the College of Nurses Aotearoa News Update.
No. 575, Wednesday 5 January 2022
Weekly news round-up of nursing and health information in New Zealand and internationally
New Zealand news
More Government Support Needed To Attract Nurses | Scoop News
Scoop NZ
"New Zealand needs thousands more nurses," says Enliven spokesperson Alisha Kennedy. "We understand that there are almost 1000 nursing vacancies ...
'You're Awesome': Better parking 'cheeky' perk for nurse working through lockdown | Stuff.co.nz
Stuff.co.nz
Shakira Camp has been a registered nurse for seven years. She is the nurse unit manager for five General Medicine wards, including Covid-19 wards, at Auckland City Hospital.
'You're Awesome': Nurse's nephews call him 'superhero' for work in Covid pandemic | Stuff.co.nz
Daniel Mataafa is a regional Pacific nurse case manager at Middlemore Hospital. Mataafa, who is Samoan, was also named as the New Zealand Nurses ...
Tokomaru Bay woman on target for nursing career - The Gisborne Herald
A study and career preparation course with EIT Tairāwhiti has set a Tokomaru Bay woman on the path she has dreamed about.
The Level Three and Four courses taken by Jaedi Davies this year has given her the skills and confidence to enrol to do a nursing degree next year.
International news
Intimate portraits of a COVID unit from a photojournalist turned nurse : Shots - Health News : NPR
Alan Hawes hopes his photos of health care workers and COVID patients will show the toll of this pandemic — and persuade the unvaccinated to get ...
'I hear you': Nursing in refugee health
"You've got to be able to listen to the person who's talking and just validate their story and their journey without an end point to anything, except to say 'I hear you, I want to give you some kindness and I want to celebrate the journey you've had so far'," says refugee health nurse Kate Spanner.
Illinois nurse staffing legislation predicted to reduce hospital deaths and improve care
According to a new study published in the scientific journal BMJ Open, proposed state legislation in Illinois—HB 2604 Safe Staffing Limits Act—would significantly improve nurse staffing in hospitals and likely save thousands of lives. The cost of improving nurse staffing could be offset by cost savings achieved by the impact of better nurse staffing on shorter length of hospital stays.
Nurse practitioners, doctors should be treated equally under Juries Act, says ONA
'Unlike physicians, an exemption for an NP is not guaranteed,' says nurses association head
Some Myanmar nurses risk life by running makeshift clinics | The Straits Times
KAYAH, MYANMAR (AFP) - A handful of Myanmar nurses hiding from the junta have been running makeshift clinics to treat Covid-19 patients and resistance fighters with medicine smuggled past military checkpoints.
NSW hospitals resort to flying nurses in from overseas as staff are begged to take extra shifts ...
"Overseas recruitment is a glimmer of hope right now," he said. Quick Guide. How to get the latest news from Guardian Australia. Show.
Decision to exempt NSW health workers from Covid isolation reflects hospitals' 'desperate situation'
The Guardian
Doctors say change in policy could put patients at higher risk of catching Covid, but it may be only way of fixing staffing crisis
BC nurses slam idea of working when COVID-positive - CTV News Vancouver
The B.C. Nurses' Union is voicing concerns about the possibility of some COVID-19-positive health-care workers being asked to continue working in ...
Nurses essentially working long hours for free to try keep services running, survey shows - Sky News
Exhausted and overwhelmed nurses are consistently working 12-hour shifts, in an effort to keep NHS services running, a survey has found.
France offers intensive care nurses €100 monthly bonus amid Covid-19 exhaustion
France will pay intensive care nurses an extra 100 euros per month from January as it seeks to improve work conditions for staff exhausted by the fight against COVID-19, Prime Minister Jean Castex said on Tuesday.
Aged care / Aging population
Shortages of nurses may see Taranaki rest home hospital patients forced to move | Stuff.co.nz
Residents of a New Plymouth rest home hospital may be forced to find somewhere else to live because of a shortage of nurses.
Aged Care Association calls on government to take it seriously | Stuff.co.nz
The Aged Care Association's chief executive is calling on the Government to take the sector seriously and give more support to rural providers.
Covid-19
Covid-19 vaccine booster dose: What you need to know
Explainer - From early January, New Zealanders who have had two doses of the Covid-19 vaccine for at least four months can get their booster dose.
Covid-19: Research into how Delta spread in Auckland MIQ reveals 'findings of global importance'
A study on how Covid-19 was able to spread inside an Auckland quarantine facility has yielded findings "of global importance" for infection control practices.
Five Covid cases would 'overwhelm' a hospital: How Rotorua said no to more MIQ
When Rotorua was in the running for an additional MIQ facility, what would have been its fourth, a nurse emailed Prime Minister Jacinda Ardern directly.
Diabetes
Researchers address inequities in diabetes treatment for Maori and Pacific people
University of Waikato researchers are undertaking a pivotal study into the treatment of patients with Type 2 diabetes as they try to improve health system factors that can lead to better prescribing of medication for MÄori and Pacific patients.
Maori health
Fewer Māori children hospitalised for respiratory and dental problems in Te Tauihu
A tikanga Māori approach to targeted health initiatives has helped to drive a drop in the number of tamariki needing hospital treatment in Te Tauihu (the top of the south island).
Maternity and midwifery
Taranaki's midwife shortage reaching critical levels as stressed workers resign
A Taranaki midwife who recently resigned due to stress caused by staffing shortages says urgent action needs to be taken.
Ministry of Health apologises to midwives after 'insulting' email error over pay | Stuff.co.nz
Nurses, midwives and healthcare assistants walked off the job earlier this year. (First published June 2021). The Ministry of Health has ...
Obesity
The cost of excess weight in NZ
Excess weight is contributing to health problems costing the country at least $2 billion a year - or 8 percent of all our health budget - and billions more in economic impacts but the problem is studiously ignored by governments, writes Professor Boyd Swinburn.
Articles of interest
Asthma academy: A student nurse-led telehealth education program for low-income family caregivers of children with asthma.
Foronda, C., Prather, S., Snowden, K., Gonzalez, J. M., Gattamorta, K. A., Lee, J., Gonzalez, J. E., & Cardenas, M. (2021).
Nursing Open, 00, 1– 11. https://doi.org/10.1002/nop2.1123
The aims of the Asthma Academy study were to (1) evaluate the telehealth performance of DNP students, (2) evaluate the perceived learning experience of DNP students and (3) investigate whether an association exists related to student performance and family caregiver outcomes.
The article below is not freely available but may be accessed through databases and libraries to which readers have access. Alternatively SnIPS can provide it on a cost recoverable basis
A survey of nurses prescribing in diabetes care: Practices, barriers and facilitators in New Zealand and the United Kingdom.
Snell, H., Budge, C., & Courtenay, M. (2021).
Journal of Clinical Nursing, 00, 1– 13. https://doi.org/10.1111/jocn.16052
Aims and objectives
To compare diabetes-related prescribing practices, barriers and facilitators amongst nurse prescribers in New Zealand and the United Kingdom.
Background
Nurses have been prescribing in the United Kingdom for many years but nurse prescribing in New Zealand is relatively recent. It is unknown whether similar system factors act to facilitate or limit prescribing.
The above information has been collated for the College of Nurses Aotearoa (NZ) Inc by Linda Stopforth, SNIPS and is provided on a weekly basis. It is current as of 4 January 2022
If you have any feedback about content - what parts are most useful or what you would like added - please email admin@nurse.org.nz
For more up to date news and information follow SNIPS at:
Facebook: Snips Info
Twitter: @SnipsInfo