News bulletin 19 January
on 19 January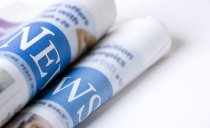 Welcome to the College of Nurses Aotearoa News Update.
No. 577, Wednesday 19 January 2022

Weekly news round-up of nursing and health information in New Zealand and internationally.
New Zealand news
'You're Awesome': Family the backbone of nurse educator's wellbeing during pandemic | Stuff.co.nz
Auckland DHB nurse educator Hayden Erick hopes his family sees him as a hero for his work during the Covid-19 pandemic.
Rest-home facing labour shortage | Otago Daily Times Online News
Each year, Otago Polytechnic ran competency assessment programmes for international qualified nurses to register as nurses in New Zealand. Otago ...
International news
COVID-positive nurses fear returning to work without testing or isolation - Los Angeles Daily News
Los Angeles County nurses are speaking out against a policy they say will force COVID-positive healthcare workers and others who have been exposed ...
Hospitals Cut Beds as Nurses Call In Sick With Covid-19 - Wall Street Journal
Without enough critical workers during the Omicron variant's surge, some facilities say they must limit capacity to assure proper patient care.
Ontario will deploy internationally educated nurses to hospitals dealing with staffing shortages
CTV News Toronto
Ontario will deploy internationally educated nurses to hospital and long-term care homes ... Sean Davidson CTV News Toronto Multi-Platform Writer.
'We can help': Internationally trained nurses in Canada eager to work - CTV News
The Omicron-driven surge in COVID-19 infections is worsening the shortage of nurses at Canadian hospitals. But there are thousands of ...
3 Ontario nurses disciplined for social media posts related to pandemic launch $1M libel suit - CBC
(CBC News). Three Ontario nurses who have faced discipline for their stances on the pandemic are suing the Canadian Nurses Association (CNA) and a ...
Holograms to help NUS medical and nursing students get more practice from April | The Straits Times
SINGAPORE - It is a sight that will soon be common at the medical teaching halls at the National University of Singapore - a medical student is ...
Covid patients occupy one in three ICU beds in NSW as nurse shortages soar - The Guardian
One-fifth of nurses absent in high dependency unit of major hospital due to Covid as 4,941 healthcare workers in isolation across NSW
Covid-19: Australian frontline workers expose horrific conditions amid Omicron outbreak - NZ Herald
Aussie healthcare workers have exposed the horrific working conditions inside our hospitals, despite politicians insisting the system can cope with the latest Covid-19 outbreak.
Head of nurses union: Severe staffing shortage at hospitals is impacting patient care
Hawaii News Now
HONOLULU (HawaiiNewsNow) - Severe staffing shortages continue to plague Hawaii's hospitals and the head of the Hawaii's Nurses Association says lack of frontline workers is impacting patient care.
'A decade of low earnings risks the sustainability of our nursing workforce' | Nursing Times
Nursing Times
This shows in OECD data comparing hospital nurses' pay: when compared to Canada, New Zealand, Australia, and the US (four comparable OECD ...
Recommended Implementation of Unique Nurse Identifier (UNI)
The Nursing Knowledge: Big Data Science (NKBDS) policy group has identified the NCSBN identifier (NCSBN ID) as the recommended standard for the UNI. Additionally, "the Alliance for Nursing Informatics, representing 28 organizational members, has issued a policy statement supporting the NKBDS recommendation to use the NCSBN ID as the UNI."
What the Omicron Wave Looks Like at One Brooklyn E.R. - The New York Times
In the pandemic's early days, doctors and nurses looked out on emergency rooms filled with patients who were desperate for oxygen. Today, Covid-19
Recruiting International Nurses Typically Requires Time and Patience | HealthLeaders Media
As U.S. hospitals labor to keep nurse staffing at safe levels amidst a nursing shortage intensified by the COVID-19 pandemic, many are seeking a solution beyond American borders.
Ontario nurses want pay parity with police, firefighters amid pandemic staffing crunch | CBC News
Omicron revealing long-existing problems in their profession, nurses say
Aged care / Aging population
Dementia services for Asian Kiwi lacking, huge increase in cases expected
Experts are concerned about the lack of appropriate dementia services and awareness promotion for Asian Kiwis – the group expected to see the largest increase in dementia cases in the next 20 years.
Cancer issues
'Extraordinarily distressing': Cancer patients forced to wait months for treatment
Cancer patients are missing out on precious "survival time", suffering from treatable pain, and experiencing mental anguish while waiting longer than recommended for radiation oncology treatment at all but one of New Zealand's public hospitals, experts say.
Covid-19
The narrative of Omicron as a 'milder' variant is dangerous, given what we know about long Covid, experts warn
Already, thousands of New Zealanders are believed to have been affected by long Covid. Some are worried about the implications of that number blowing out in an outbreak of the Omicron variant. Katie Kenny reports.
Covid-19: 100 more emergency doctors needed to deal with Omicron, union says | Stuff.co.nz
Last July, there were 1450 nursing vacancies across the country, while swathes of nurses are due to retire in the next five years.
Covid-19: Experts list steps New Zealand government needs to take to fight Omicron - MSN
A group of New Zealand's leading health professionals are pushing for the government ... Nurses in the Far North Vaccinating during the lockdown ...
Covid-19: Study shows kids can get seriously ill, should be vaccinated – researcher
As New Zealand prepares to start vaccinating 5- to 11-year-olds, a new international study has shone a light on children's risk of severe illness and death if they catch Covid-19.
What to have in your at home Covid-19 medical kit
The arrival of Omicron on our shores is yet to flare into a full-blown Australian-esque outbreak, but we should be prepared for the likelihood of contracting the super transmissible strain of Covid-19.
Covid-19: Everything you need to know about vaccinations for under 12s
In just a few days, about 476,000 children aged between 5-11 will become eligible for the Pfizer Covid-19 vaccine.
More than half a million vaccines arrived in New Zealand over the weekend, ahead of the vaccination roll-out widening to those 5-11 from Monday.
DHBs
Introducing new resuscitation training programmes at MidCentral DHB
MidCentral District Health Board (DHB) has become the second DHB in New Zealand to introduce a breakthrough resuscitation training programme to improve CPR and ventillation training for staff.
New Plymouth private hospital's $11m expansion complete, ready for patients
Beds and the operating table in a private New Plymouth hospital's $11-million extension were empty on Monday, but they won't be for long.
Wairau Hospital's HDU to return to full operations
The High Dependency Unit at Wairau Hospital in Blenheim is set to return to full operations after two weeks of merging with another ward due to staff shortages.
Health reforms
National MP Shane Reti said healthcare restructure is 'terrible timing' | Newshub
In 2018 the DHBs settled on a collective agreement for nurses, midwives and healthcare assistants with the complete implementation of a 'Care ...
Maori health
Māori stroke sufferers more likely to die after 12 months, study finds
Stroke patients who are Māori receive less treatment and have worse outcomes than other ethnic groups, a new study has found.
Maternity and midwifery
No easy fix for midwifery situation | Otago Daily Times Online News
Registered nurses were being used to support midwifery staff. ... the New Zealand Nurses Organisation (NZNO) and the Midwifery Employee ...
Articles of interest
Evaluating an undergraduate nursing student telehealth placement for community-dwelling frail older people during the COVID-19 pandemic.
Brownie, S. M., Chalmers, L. M., Broman, P., & Andersen, P. (2022).
Journal of Clinical Nursing, 00, 1– 16. https://doi.org/10.1111/jocn.16208
Aims and Objectives
To evaluate a rapid response student telehealth placement experience implementing interRAI assessments of community-dwelling frail older people during the COVID-19 pandemic. To identify lessons to inform future telehealth clinical placements.
Background
New Zealand undertakes assessment of older people with disabilities using the interRAI contact assessment tool for less complex conditions and home care assessment tool for complex needs. New Zealand entered lockdown in March 2020 in response to COVID-19. New Zealand's most vulnerable community members required urgent needs assessment.
The article below is not freely available but may be accessed through databases and libraries to which readers have access. Alternatively SnIPS can provide it on a cost recoverable basis
Generating political priority for skin cancer primary prevention: A case study from Aotearoa New Zealand.
Gage, R, Leung, W, Gurtner, M, Reeder, AI, McNoe, BM, Signal, L.
Health Promot J Austral. 2021; 00: 1– 11. https://doi.org/10.1002/hpja.545
Issues addressed
Skin cancer is highly prevalent but preventable, yet little research has been done on the challenges in generating political priority for skin cancer prevention. This qualitative study aimed to identify the political challenges to, facilitators of, and strategies to strengthen skin cancer prevention. The focus was on the case of Aotearoa New Zealand (NZ): a country with high skin cancer rates, but limited investment in primary prevention.
The above information has been collated for the College of Nurses Aotearoa (NZ) Inc by Linda Stopforth, SNIPS and is provided on a weekly basis. It is current as of 18 January
If you have any feedback about content - what parts are most useful or what you would like added - please email admin@nurse.org.nz