News bulletin 26 January
on 26 January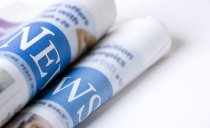 Welcome to the College of Nurses Aotearoa News Update.
No. 578, Wednesday 26 January 2022

Weekly news round-up of nursing and health information in New Zealand and internationally
New Zealand news
Covid-19: Intensive care nurses bracing for impact | RNZ
The College of Critical Care Nurses has calculated that the country is currently short of at least 90 ICU beds, and while some new funding was ...
COVID-19: Healthcare figures show NZ health system lacking nurses, ICU beds as it braces ...
New Zealand does not have enough nurses or ICU beds, healthcare figures warn, as their workforce braces for Omicron.
The College of Critical Care Nurses told Morning Report the country was currently short of at least 90 ICU beds if there was a major Omicron outbreak.
Covid 19 Omicron: Hospital workers need to be diverted to general practices, says GP leader
A GP leader is calling on District Health Boards to divert some of its hospital staff to general practices in a bid to keep people away from emergency departments during the Omicron outbreak.
International news
Global nursing body warns the world needs 13 million new nurses | RNZ
There's a warning that the world needs 13 million new nurses over the next decade to prevent a nursing crisis and a global healthcare disaster.
Rich countries' access to foreign nurses during Omicron raises ethical concerns, group says | Reuters
GENEVA, Jan 24 (Reuters) - The Omicron-fuelled wave of COVID-19 infections has led wealthy countries to intensify their recruitment of nurses from poorer parts of the world, worsening dire staffing shortages in overstretched workforces there, the International Council of Nurses said.
Covid driving record numbers in England to become nurses - The Guardian
The Covid pandemic has inspired record numbers of people to become nurses, with more than 56,000 signing up to nursing courses or apprenticeships ...
New Toronto program helps internationally educated nurses get Ontario licenses | CTV News
A new program created by Sunnybrook Health Sciences is helping the hospital find staff who were trained abroad to get their nursing licenses to work in Ontario.
What is a RUSOM, you ask? Well, RUSOM stands for a Registered Undergraduate Student of Midwifery and is a new employment role at Western Health, Melbourne; the first health service in Victoria to trial this new role.
Nurses and the great attrition
Many nurses are reevaluating their commitment to direct patient care given the demands of the coronavirus. Now, during a time of unprecedented need, what can health systems and other employers of nurses do to prevent losing this backbone of the healthcare workforce to the Great Attrition? Hear from Gretchen Berlin, a registered nurse (RN) and McKinsey senior partner, on the state of nurses and on specific suggestions to improve their work experience, practically and emotionally.
The Fiji Times » Nurses 'resign'
The Fiji Nursing Association claims nurses are resigning because of stress, ... President Dr Alisi Vudiniabola claimed at one hospital, the nurse ...
Government announces cancer hotline staffed by specialist nurses | The BMJ
The hotline, which will be staffed by cancer nurse specialists, was announced by Maria Caulfield, patient safety and primary care minister, at the ...
Nurse Workforce Decline During COVID 'Unprecedented': Study - Medscape
Powers told Medscape Medical News she didn't know how long the staffing changes can be sustained. "So many older nurses have quit, ...
Study shows importance of nurse-patient connection in mental health care | Nursing Times
The therapeutic relationship between a nurse and a young mental health patient is "crucial to good outcomes", a new study has found.
Severe shortage of nurses in UK children's intensive care units - The Guardian
Report reveals healthcare assistants are covering the work of nurses in 29 of the country's 30 specialist units.
Rich countries' access to foreign nurses during Omicron raises ethical concerns | The Straits Times
GENEVA (REUTERS) - The Omicron-fuelled wave of Covid-19 infections has led wealthy countries to intensify their recruitment of nurses from poorer ...
Landmark IV fluid study findings set to save lives - Medical Research Institute
Saline, a 200-year-old medical therapy given to millions of patients around the world each day, appears to increase the risk of death in patients who are acutely ill.
Cancer issues
Government agencies team up to 'help achieve equity in cancer outcomes'
The Health Research Council (HRC), Te Aho o Te Kahu, the Cancer Control Agency, and the Ministry of Health have today announced $6.2 million in funding for research aimed at addressing the stark inequities in cancer care and survival for Māori and Pacific peoples in New Zealand. Read more
Climate
Warm season and emergency department visits to US children's hospitals
Evidence shows that high temperatures lead to excess morbidity and mortality in adults, but less is known about how heat affects children. A new study evaluates the impacts of heat on children's health in all major regions around the country.
Covid-19
Auckland hospitals plan for more Covid-19 patients when Omicron arrives
Auckland's hospitals are urgently planning how to cope with double the number of Covid-19 patients dealt with in the Delta outbreak.
Covid 19 Omicron outbreak: Doctors' union urges Govt to declare health workforce emergency
New Zealand needs about 1500 more hospital specialists, 1400 GPs and 12,000 nurses to match Australia per capita, the Association of Salaried ...
Covid-19: Nurses' organisation on Omicron development | RNZ
Few groups have been following the current Omicron developments more closely than the New Zealand Nurses Organisation, whose members have already been grappling with the effects of widespread staff shortages.
No cloth masks, separate entrances, testing visitors: How hospitals are gearing up for Omicron
Several district health boards (DHBs) have banned cloth masks at their facilities as the Government is set to release updated advice on mask use.
'No more scarfs, bandannas': Government to require N95 or surgical masks for workers under vaccine mandates
The Government will require any worker covered by a vaccine mandate wear a surgical-grade or N95 face mask in their workplace, instead of cloth face masks.
Covid-19: Māori batten down the hatches as Omicron scratches at their doors
Māori healthcare providers are battening down the hatches and preparing for an onslaught of cases as Omicron creeps across the nation.
Covid-19: Auckland 'could see 1800 Omicron cases daily' at peak of any outbreak
The Auckland region could see up to 1800 Omicron cases a day at the peak of any outbreak, new modelling released by Counties Manukau District Health Board shows.
What being prepared for omicron means for your family at home and school
As New Zealand braces for the arrival of Omicron, families should start to consider how they can prepare for an infection in their household and what that means for school-aged children.
Covid 19: What past pandemics like the 1918 'Spanish flu' teach NZ about being prepared
NZ Herald
As New Zealand faces a new health crisis, memories and stories of pandemics and epidemics of the past remain vivid in the minds of many. Julia Gabel explores the lessons from history - especially how past mistakes have affected Māori.
DHBs
Gisborne Hospital expects up to third of staff may be off work in Omicron outbreak
Hauora Tairāwhiti is anticipating up to a third of staff might be out of action ill or isolating when Omicron inevitably sweeps into the community.
Woman, who died with 'massive' embolism, failed by Southern District Health Board staff, report finds
Recommendations to the health board included using this case as an anonymised case study, considering whether its guidelines for thrombolysis in patients with acute pulmonary embolism could be strengthened further to include specific reference to indicators of shock, and to develop a process or pathway for nurses to contact senior doctors directly in appropriate circumstances.
Health services
NZ needs to invest in small hospitals - Luxon
Stuff.co.nz
The National Party leader says MIQ is a "human lottery system" putting a strain on healthcare by preventing overseas doctors and nurses from
Primary health care
Community healthcare is so much more than your GP - NZ Herald
NZ Herald
Tash, Sylvia, and Stacey are nurse practitioners at Feilding Health Care. They're registered nurses with years of experience and have undertaken ...
Articles of interest
Combining Cognitive Mapping and indigenous knowledge to improve food environments in regional New Zealand.
McKelvie-Sebileau, P, Rees, D, Swinburn, B, Gerritsen, S, D'Souza, E, Tipene-Leach, D.
Health Promot J Austral. 2021; 00: 1– 11. https://doi.org/10.1002/hpja.549
ssue addressed
Hawke's Bay has one of the highest rates of childhood obesity in New Zealand. While several initiatives exist aiming to decrease obesity through physical activity, there are few nutritional interventions. This study adopted a systems science and mātauranga Māori approach to identify and target underlying drivers of rising childhood obesity and engage the community to improve the food environment.
The article below is not freely available but may be accessed through databases and libraries to which readers have access. Alternatively SnIPS can provide it on a cost recoverable basis
Mental health of people of diverse genders and sexualities in Aotearoa/New Zealand: Findings from the New Zealand Mental Health Monitor.
Tan, KKH, Wilson, AB, Flett, JAM, Stevenson, BS, Veale, JF.
Health Promot J Austral. 2021; 00: 1– 10. https://doi.org/10.1002/hpja.543
To examine the mental health inequities, and social exclusion and isolation and protective factor differences between people of diverse genders and sexualities (lesbian/gay, bisexual, gender diverse and takatāpui) and cisgender and heterosexual people in Aotearoa/New Zealand.
The above information has been collated for the College of Nurses Aotearoa (NZ) Inc by Linda Stopforth, SNIPS and is provided on a weekly basis. It is current as of 25 January
If you have any feedback about content - what parts are most useful or what you would like added - please email admin@nurse.org.nz
For more up to date news and information follow SNIPS at:
Facebook: Snips Info
Twitter: @SnipsInfo